Everyday is a new day at Disney it seems. Less than a week since their last mask policy update, the theme-park giant has made another change to their face covering rules. This time around the parks have banned the use of any "face coverings containing valves, mesh material or holes." To clarify this means that guests cannot wear certain types of N95 masks that have circulated through the news since the beginning of the COVID-19 pandemic.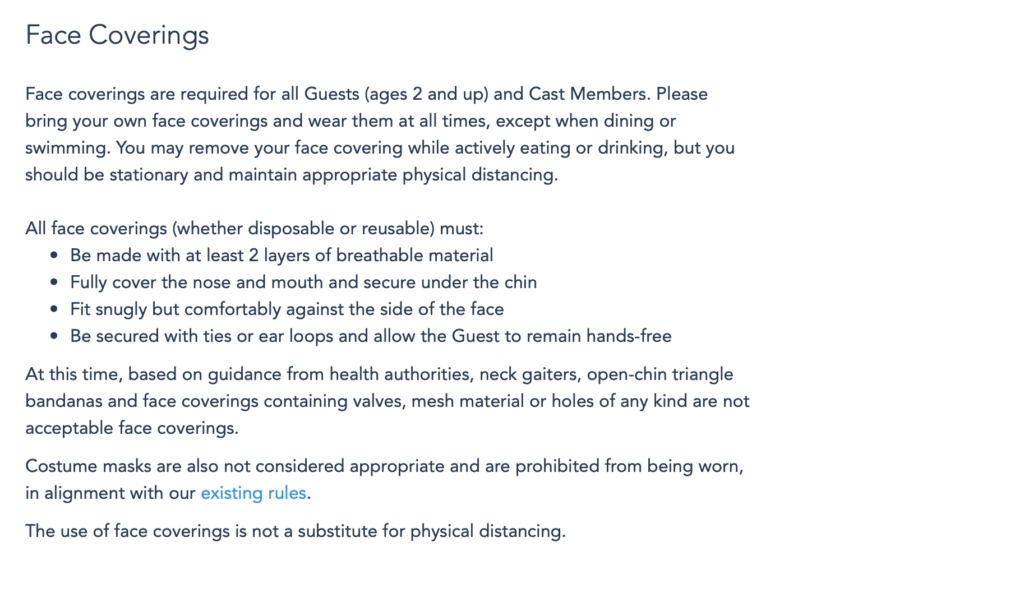 While it was not made clear why Disney has added this stipulation to their policy, it may possibly be due to the fact that valve-containing masks have received strong criticism from the medical community. Masks with valves allow the wearer to exhale their air, and consequently germs, out of the mask, therefore defeating the purpose of wearing the mask.
Disney may also be trying to stop guests from visiting the parks with new, innovative masks that have popped up across the web which contain straw holes to allow the wearer to sip a straw without removing their masks.
As Disney navigates life, travel and vacationing during the COVID-19 pandemic, we are bound to see further updates to their policies, schedules, events, and more. Check back with DVCShop.com for more updates and Disney News.
Posted July 20, 2020: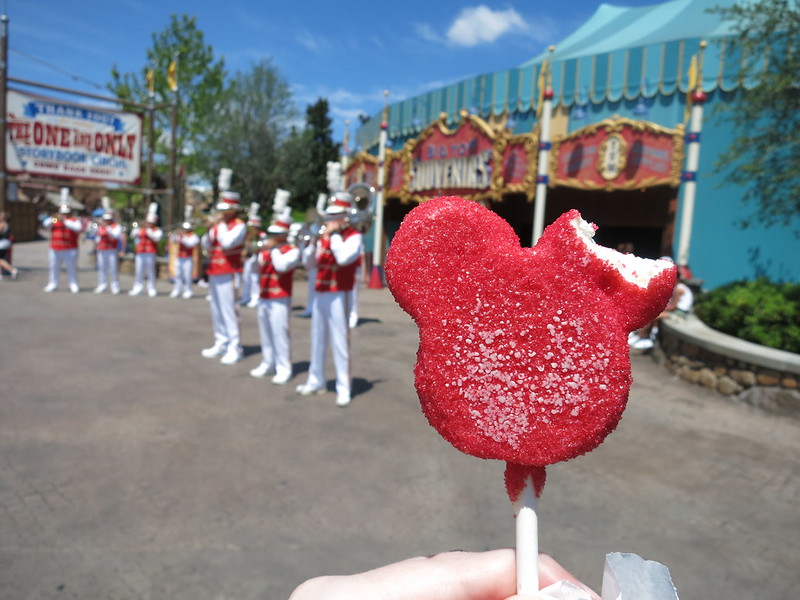 A little over a week ago Disney World reopened its doors to its millions of adoring fans and guests who have been anxiously waiting to return to the parks. Many were excited for the reopening of the parks while some were hesitant about the efficacy of the new safety rules Disney implemented in light of the COVID-19 pandemic. 
To ensure guest safety, prior to the reopening Disney laid out a clear plan of social distancing and mask rules for guests looking to return. But their rules have recently changed to try to mitigate a mask loophole that has proven to be quite popular since the parks reopened in mid-July.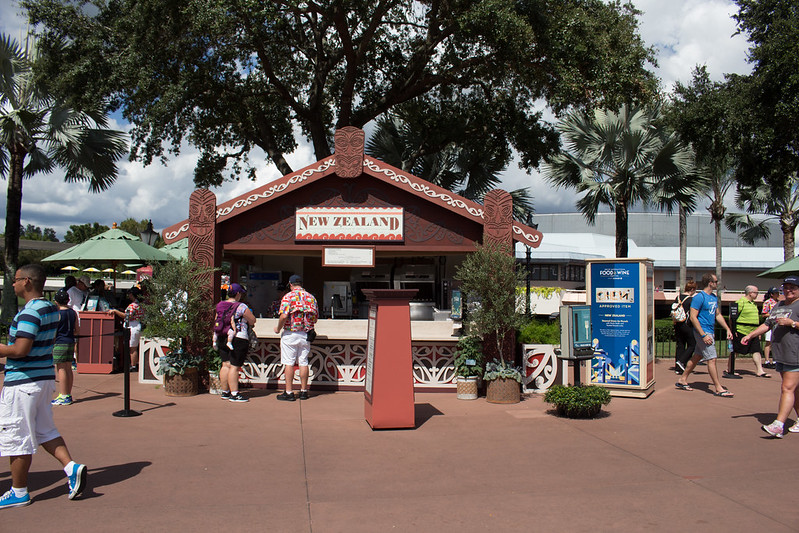 We're all familiar with the scenario, you're walking around a Disney park and think, "Hey, I'd like to grab a Mickey ice cream on my way to our next ride." This is where Disney has encountered a potential safety risk with guests at the parks. The idea of eating and/or drinking while walking is one that most of us would do without ever thinking twice about it. This is especially true during events like Epcot's International Food and Wine Festival which is going on now. However, during the time of the COVID-19 when the rules state that we are all supposed to wear face coverings, things may not be so simple. 
New Mask Rule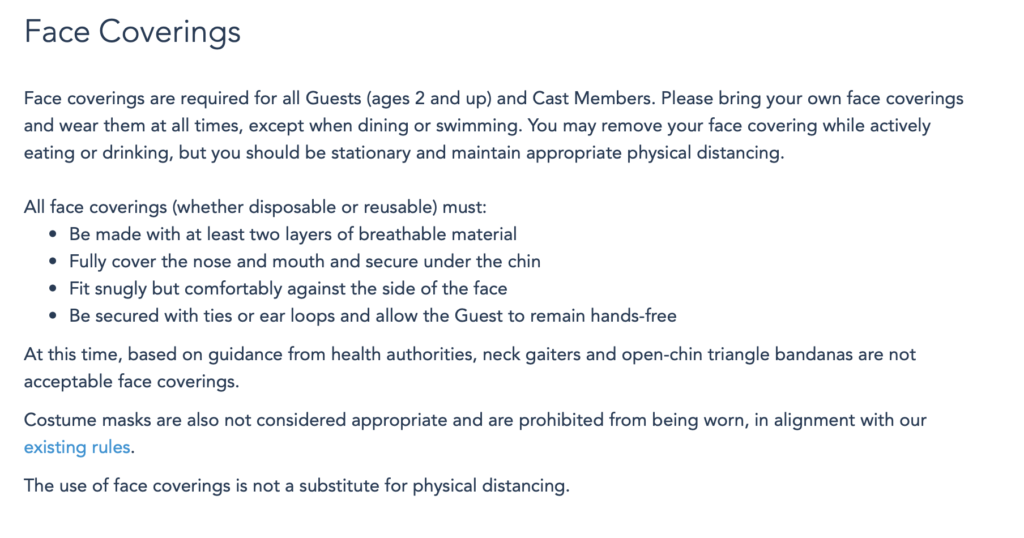 It seems that since the reopening of the parks many Disney guests have been buying treats and drinks and removing their masks while they eat and drink on the go. Initially, Disney's mask rules stated that guests must wear masks at all times except while eating. Disney has now changed its face covering policy to state that all guests must wear masks unless they are actively eating or drinking and should be in a stationary position and maintain proper physical distance while doing so. Meaning, no more walking and eating that Mickey pretzel or drinking that bottled water.
This rule change might be frustrating to some, especially those Type A personalities who have scheduled their day to the minute and didn't factor in stationary snack breaks. However, stopping to eat and drink isn't nearly as inconvenient as it may seem.
Stopping to enjoy your favorite treat in many ways makes the experience more enjoyable. Actually, in many cultures eating and drinking is seen as a time to take a break and relax and the idea of consuming on the go is just not popular.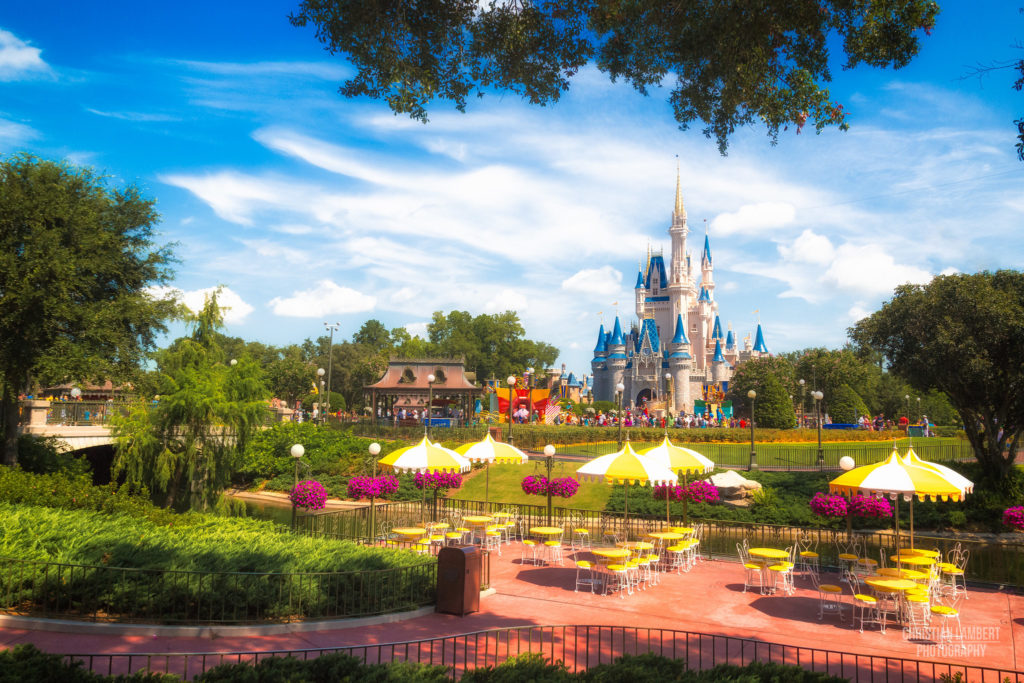 Open seating in front of castle at Magic Kingdom, Photo: Christian Lambert Photography
Thankfully, there are plenty of spots around the parks where guests can stop in the shade and enjoy their favorite Disney treat in peace.
Disney's change to their mask policy is yet another adjustment that we must make to keep ourselves and fellow Disney fans as safe as possible while we enjoy the parks.
What's your favorite Disney treat to enjoy while at Disney World? Do you have a favorite shady spot to enjoy your snacks while at the parks? Share your thoughts in the comments below.
Looking to book your next Disney Vacation? Contact DVC Shop Rentals to save up to 60% on your Disney Deluxe accommodations and up to 5% off your Disney park tickets. 
Katherine Rand
DVC Shop Editorial Team
Ice Cream Photo: Danuv, flickr.com