Guests currently visiting Magic Kingdom may have noticed that Cinderella's Castle is partly blocked off for possible refurbishments. Although there has been no official announcements as to what these refurbishments may be, it is clear there are some changes coming. 
Beginning on February 15, barriers and tarps covered certain areas of Cinderella's castle. On the stage area of the castle there is a gray fabric covering parts of the area. Along the front of the castle Cast Members have placed shrubs in an attempt to hide the scrim, and possibly make the castle still look presentable.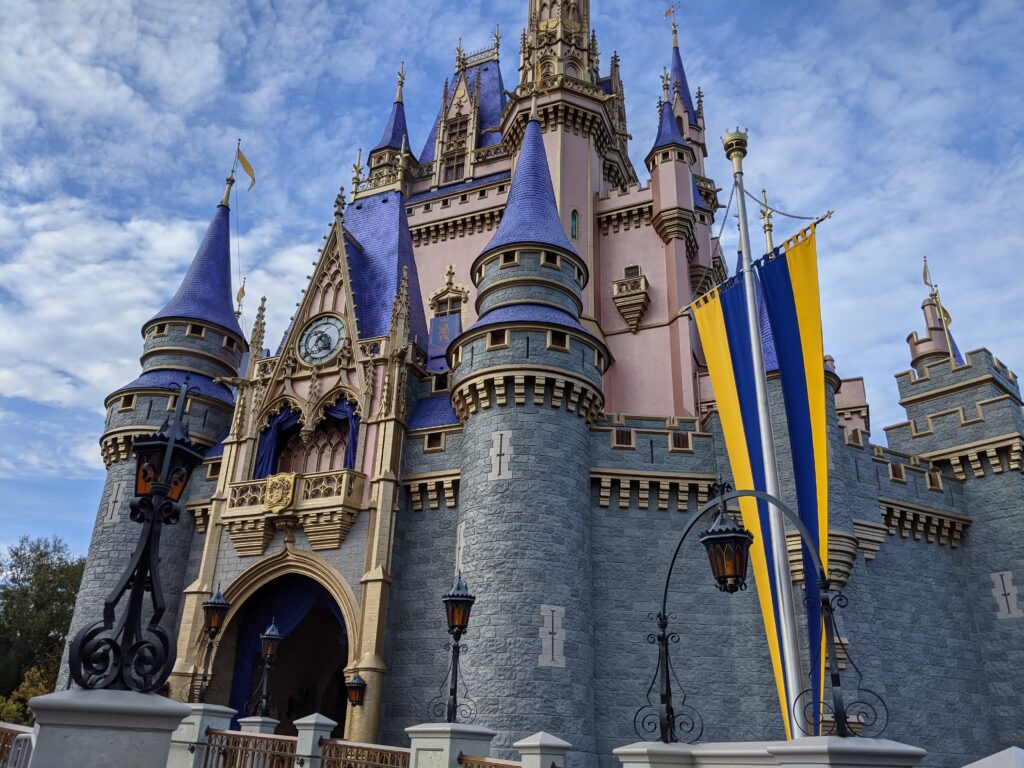 For those at the Magic Kingdom park at this time, it is important to note that because of this construction, pictures of the castle area may look a little more cluttered than usual. However, it is still possible to walk through the castle, and see it up close.
Back in December of 2020, Disney filed for a general construction permit for Cinderella's Castle. This is most likely for further refurbishments for the upcoming Walt Disney World 50th Anniversary celebrations that will be in October. The newer paint job that the castle received last year was also a part of this upcoming anniversary. It is no doubt that Disney has even more planned to present the castle in a regal and remarkable way. 
What are your thoughts on Cinderella's Castle being partly blocked off at this time? Are you excited to see what the possible refurbishments will be? What are you hoping they will do to the castle? Let us know in the comments below.
Written by
Rachel Van Norman
Guest Author