If you've subscribed to Disney Plus then you're in luck this season. Currently streaming on the popular service is a huge number of fun and festive Christmas and holiday films that the whole family can enjoy. It's time to make the popcorn, sit back, relax and get into the Christmas spirit with this list of old, new, romantic and funny Christmas films available on Disney Plus.

Home Alone 1 & 2
Kevin's stuck at home, Kevin's stuck in New York, Kevin finds himself in the middle of a burglar's scheme. The 1990s wouldn't have been the same without Home Alone and the cute Kevin McAllister setting up all sorts of traps to thwart local burglars during the Christmas holiday.

The Muppet Christmas Carol
A muppet's put their always hilarious spin on a classic Christmas story. In this muppet version of A Christmas Carol, Michael Caine is in for a rude awakening as Ebinzer Scrooge.

Babes in Toyland
Another classic, much watch film during the Holidays. Follow Ollie Dee and Stanley Dum as they fight off the Bogeymen in Toyland.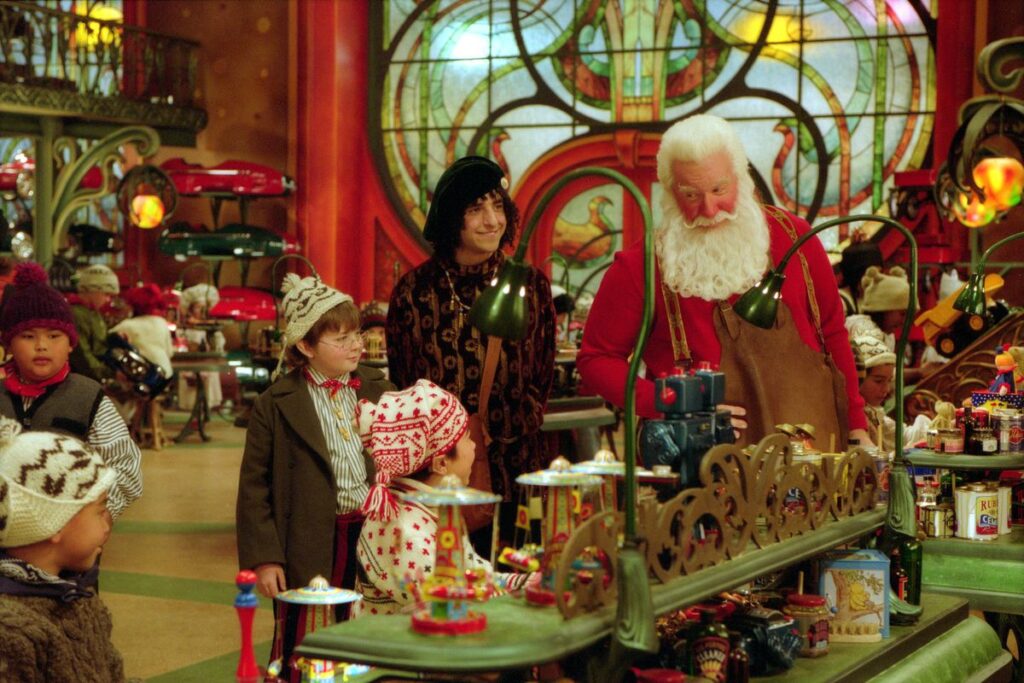 The Santa Clause 1, 2 & 3
This popular franchise begins when Tim Allen slowly starts turning into Santa Claus. Watch and see what happens to Tim and his family after his life is flipped upside down.

12 Dates of Christmas
A cutesy rom-com starring Amy Smart as she relives Christmas Eve 12 times until she gets it right.

Miracle on 34th Street
No Christmas would be complete without watching this classic film where Edmund Gwenn claims to be the real Santa Claus but can't get anyone to believe him.

Noelle
The delightful Anna Kendrick plays Santa's daughter Noelle who is on a path of self discovery.

A Nightmare Before Christmas
Some of us just can't live without Jack Skellington over the Christmas season. And we don't have to!
But that's not all. There are so many Christmas titles available on Disney Plus this year you might have to watch two a day to get through them all. Keep reading for more Christmas movies on Disney Plus.
LEGO Star Wars Holiday Special (2020)
Mickey's Christmas Carol (1983)
'Twas the Night (2001)
While You Were Sleeping (1995)
Three Days (2001)
Iron Man 3 (2013)
Life Size 2: A Christmas Eve (2018)
Olaf's Frozen Adventure (2017)
I'll Be Home for Christmas (1998)
Full Court Miracle (2003)
Beauty and the Beach: The Enchanted Christmas (1997)
Mickey's Twice Upon a Christmas (2004)
Richie Rich's Christmas Wish (1998)
Snowglobe (2007)
The Ultimate Christmas Present (2000)
Good Luck Charlie, It's Christmas (2011)
A Christmas Carol (2009)
One Magic Christmas (1985)
The Mistle-Tones (2012)
A Christmas Star (1986)
Santa Paws 2: The Santa Pups (2012)
Bonus: All the Christmas episodes of the Simpsons
The year has been a difficult one for many. So, whether you choose to watch one, ten, or all of these movies, enjoy quality time with your loved ones this holiday season.
Katherine Rand
DVC Shop Editorial Team