Fantasmic! is one of Disney World's most elaborate entertainment offerings. This 30 minute nighttime spectacular features character's from a wide range of Disney films, old and new! When Fantasmic reopened in November 2022, the show included brand new sequences from Aladdin, Mulan, Moana, and Frozen. With so many characters in this show, you are likely to see one of your favorites! Read on to see which characters you can expect to find in Disney Hollywood Studios' Fantasmic!
Mickey Mouse – Classic Outfit
Fantasmic is a journey through Mickey's imagination, so of course the boss himself is in the show! Throughout Fantasmic, you will see Mickey appear is a few different outfits starting with his classic outfit.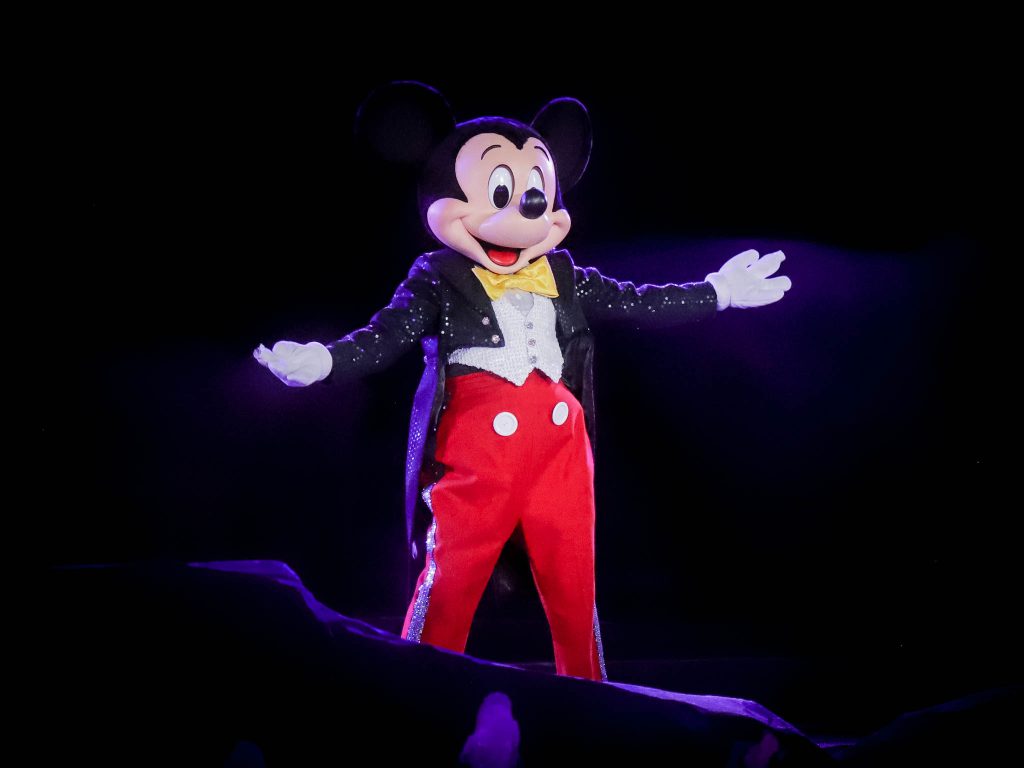 Rafiki
The second segment of the show with characters is the Lion King. During this section, you will see lots of animals but the main character is Rafiki.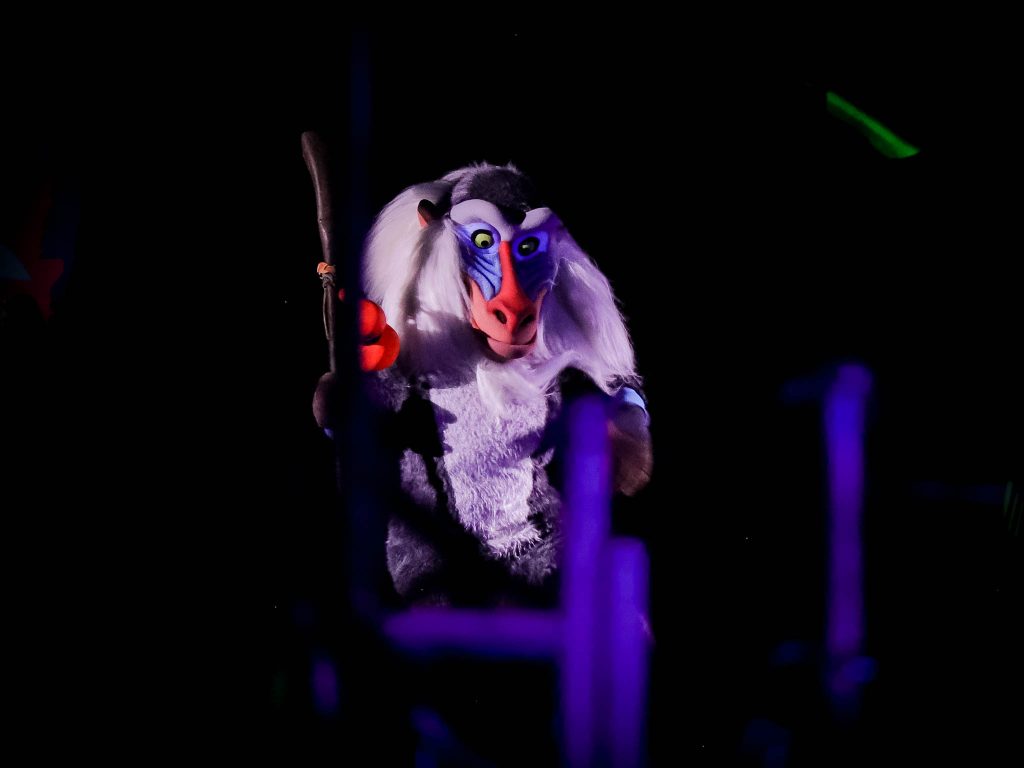 Pocahontas
Next, just around the riverbend, is Pocahontas!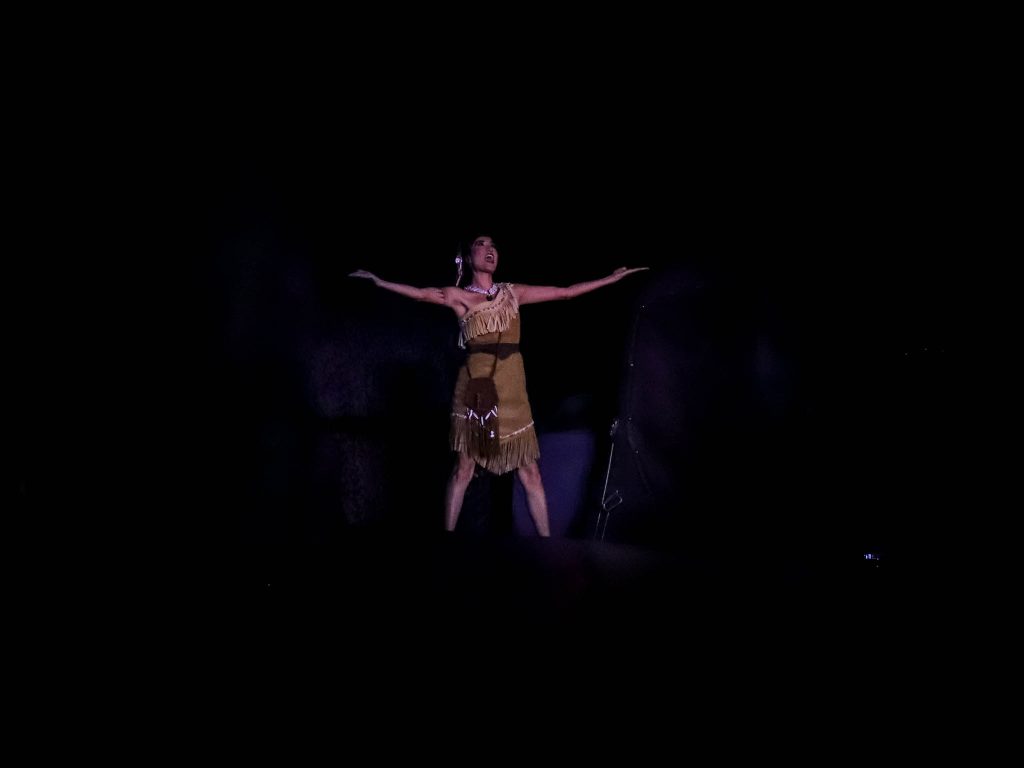 Mulan
Following Pocahontas is one of the 2022 additions: Mulan. Mulan is shown training to the tune of "I'll Make A Man Out Of You".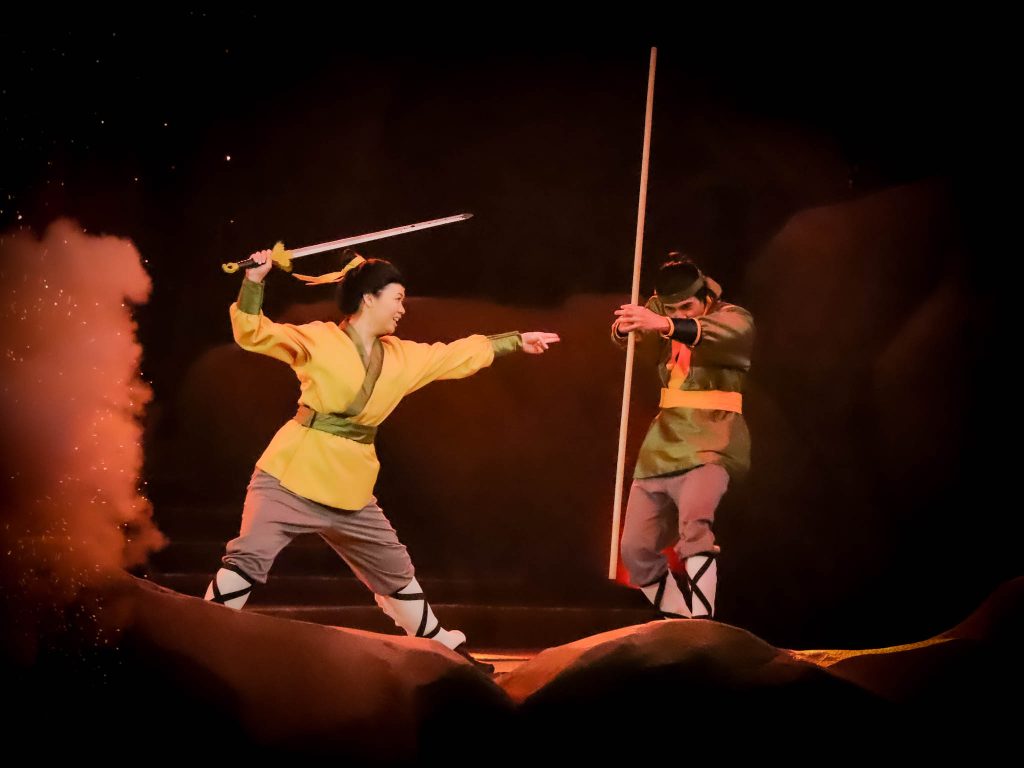 Aladdin
After Mulan is Aladdin. This section, which features the song "One Jump Ahead", is also new as of 2022.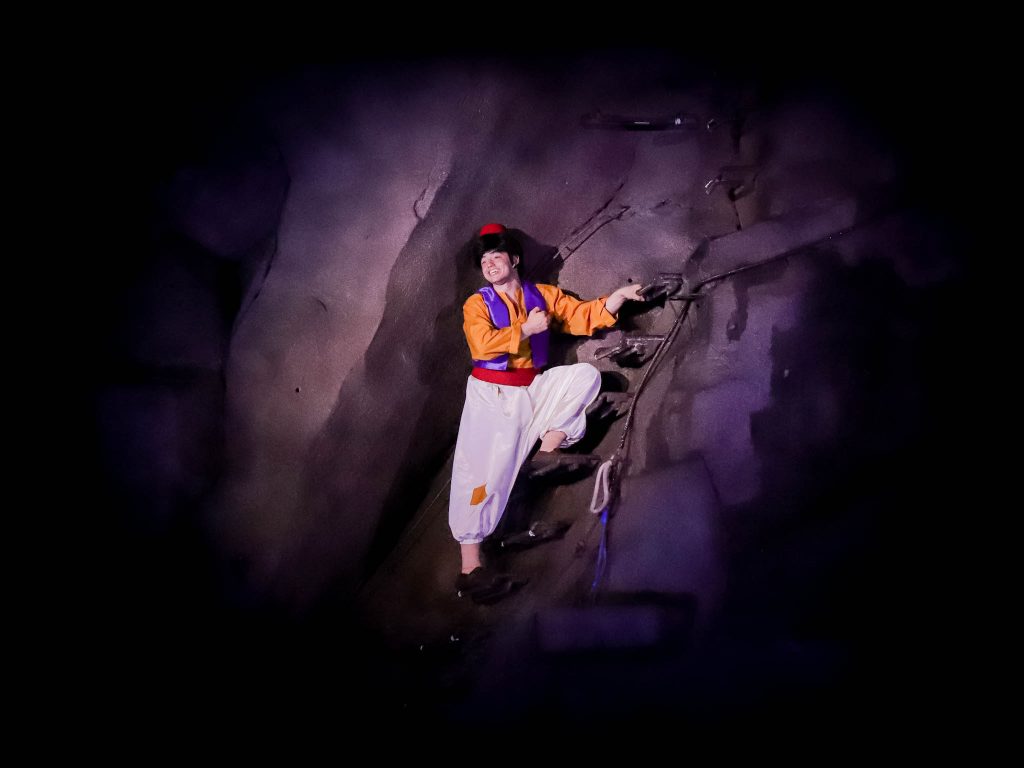 Elsa
Next is Elsa, who sings a song from Frozen 2: "Show Yourself". During this new segment, Elsa also has a quite a magical costume change!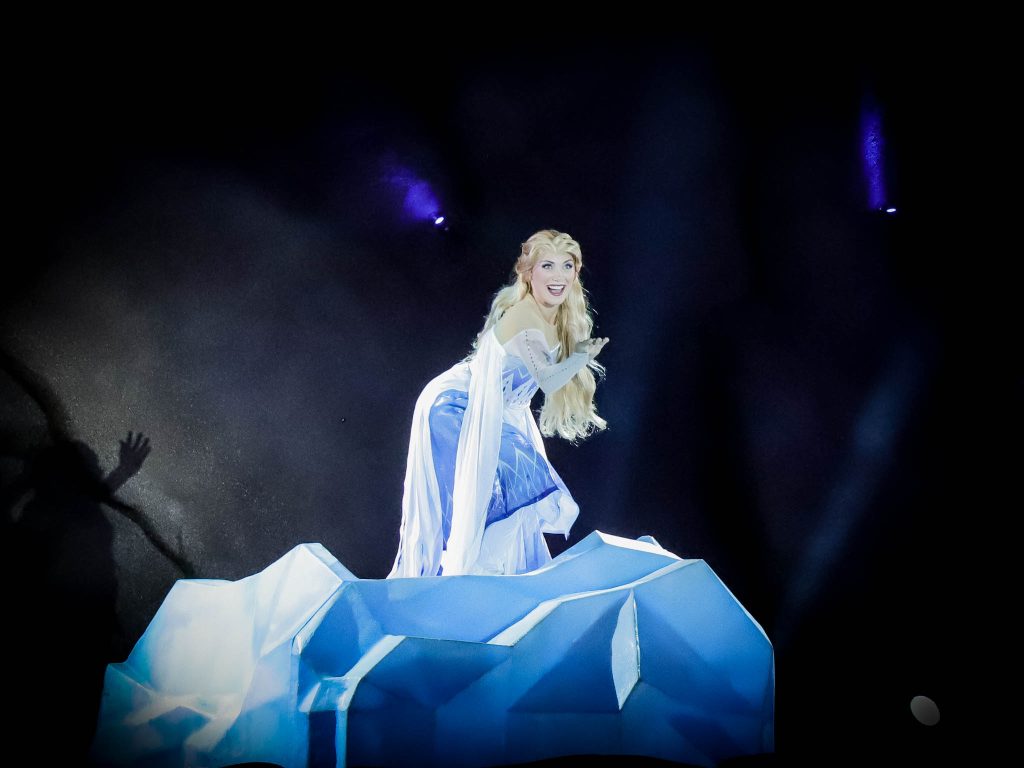 Moana
The final new sequence is Moana. While she sings "How Far I'll Go", Moana actually walks out into the water!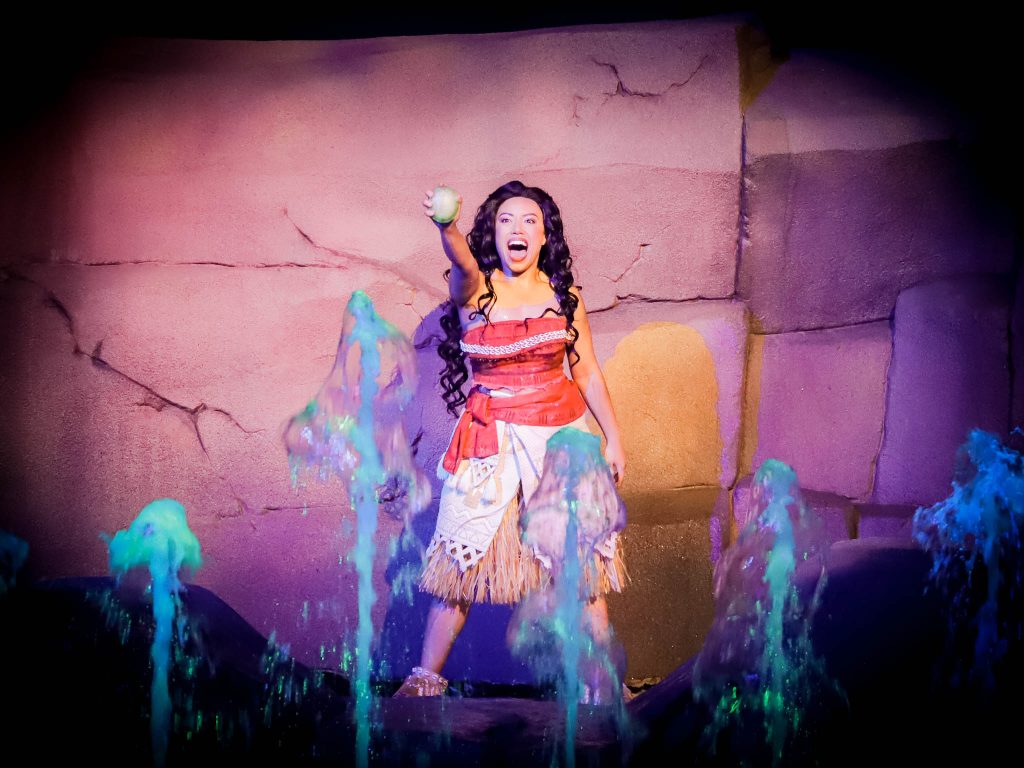 Belle & The Beast
The next part of the show features 3 classic Disney Princesses as they dance with their princes. The first to appear are Belle and the Beast while "Tale As Old As Time" plays.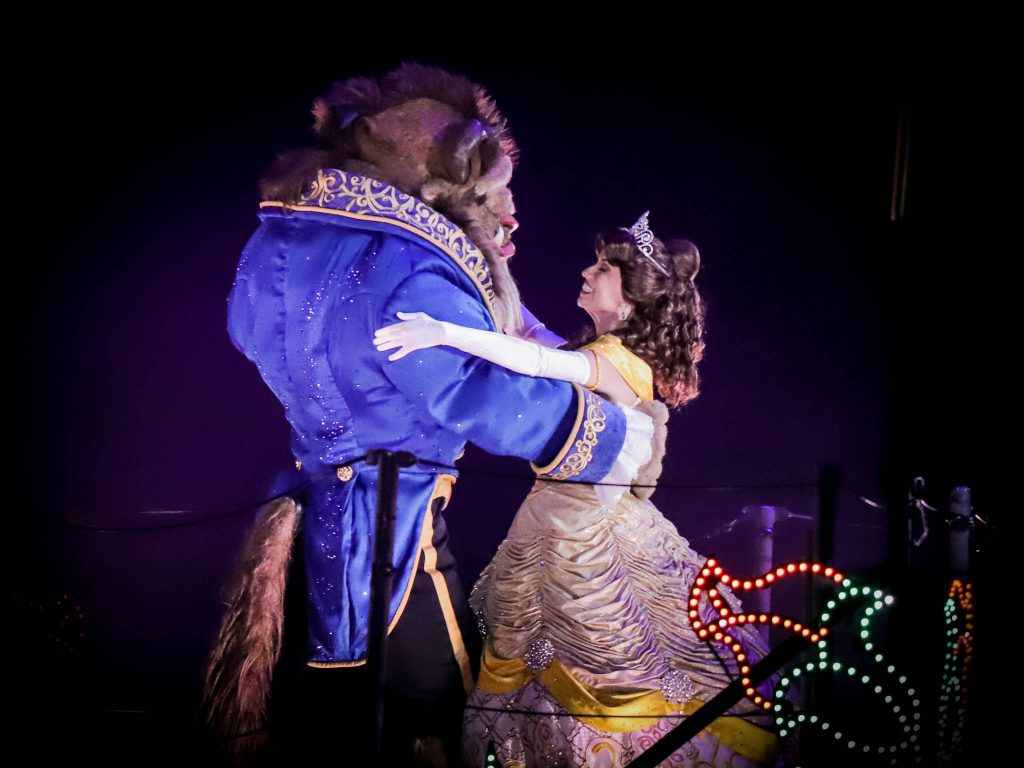 Ariel & Prince Eric
Following Belle and the Beast are Ariel and Prince Eric. Ariel sits upon a rock while Eric dances around her to "Part Of You World".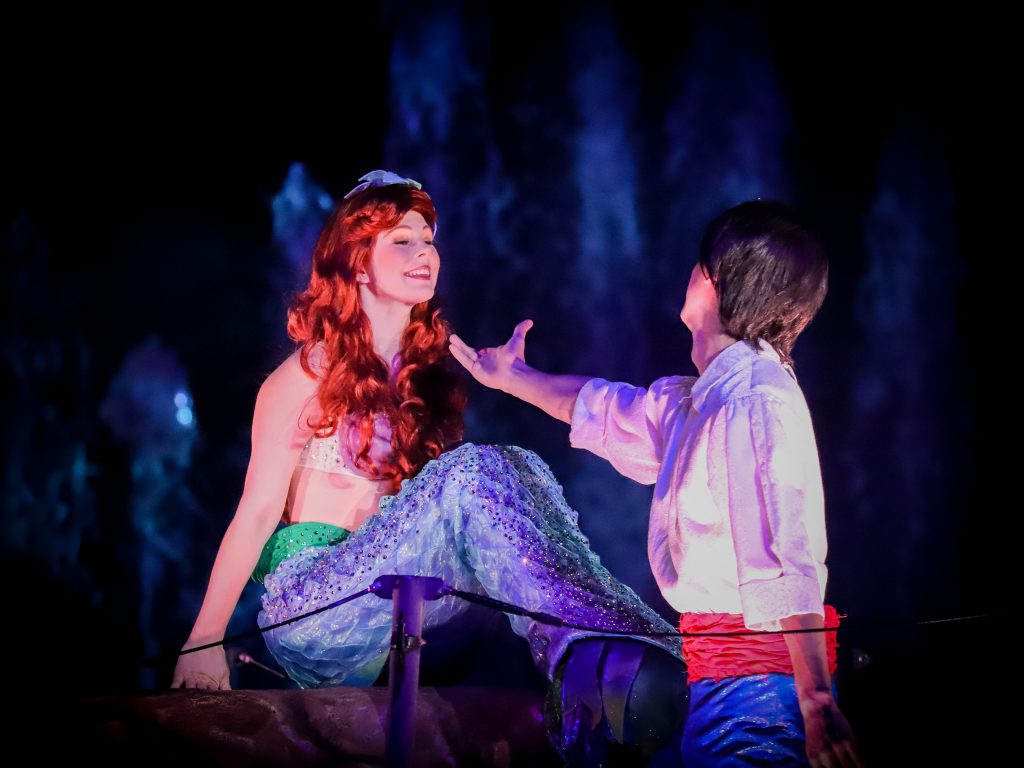 Snow White & Prince Charming
Rounding out the Princess section is the very first Disney princess: Snow White. As she dances with her Prince Charming, "Someday My Prince Will Come" plays.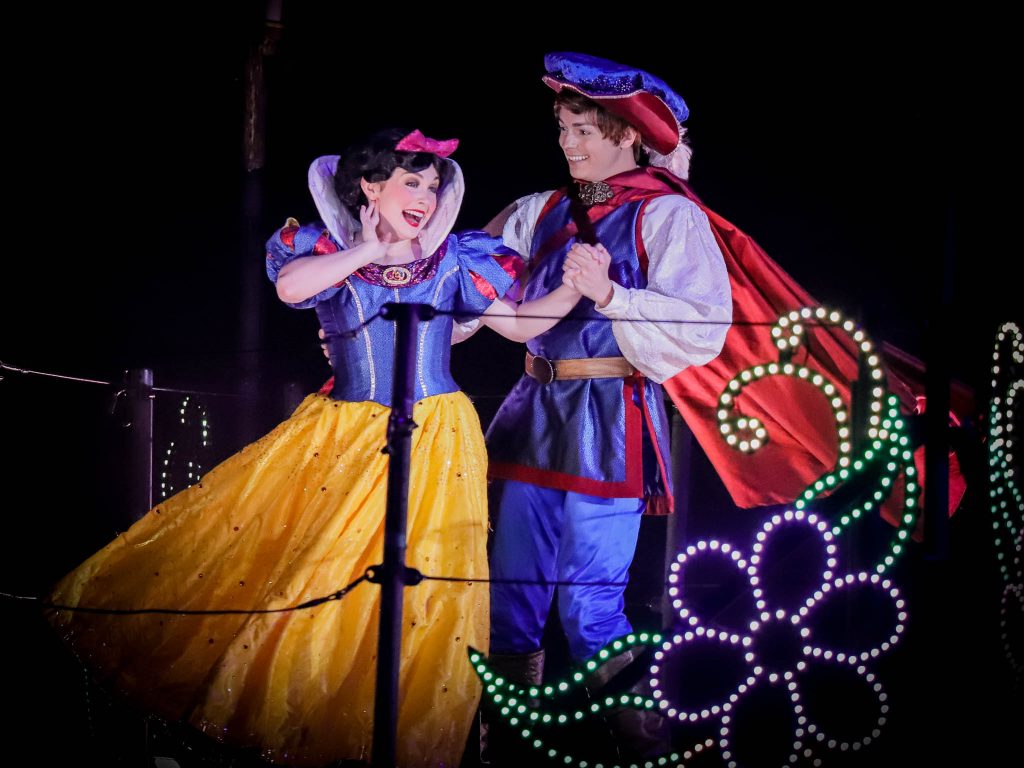 Evil Queen
Snow White's evil queen appears next and ushers in the show's villain segment.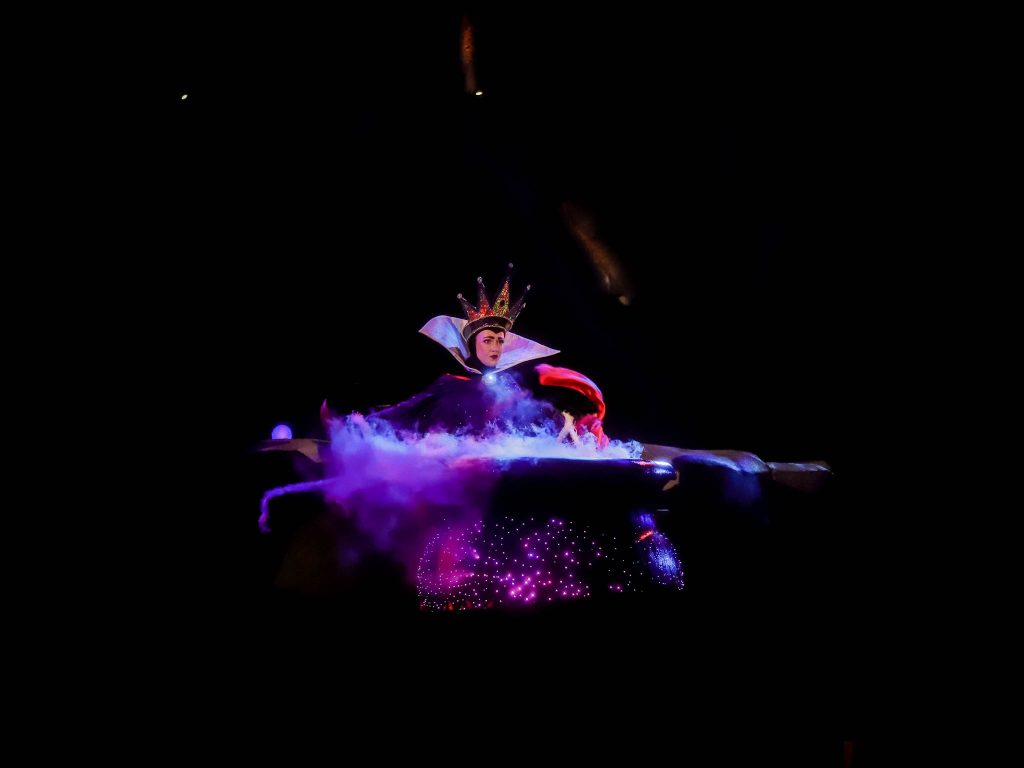 Jafar
During the villain part of Fantasmic, Jafar, from Aladdin, shows up in the form of a snake! In this section, you will also see Mickey wearing his signature red shorts.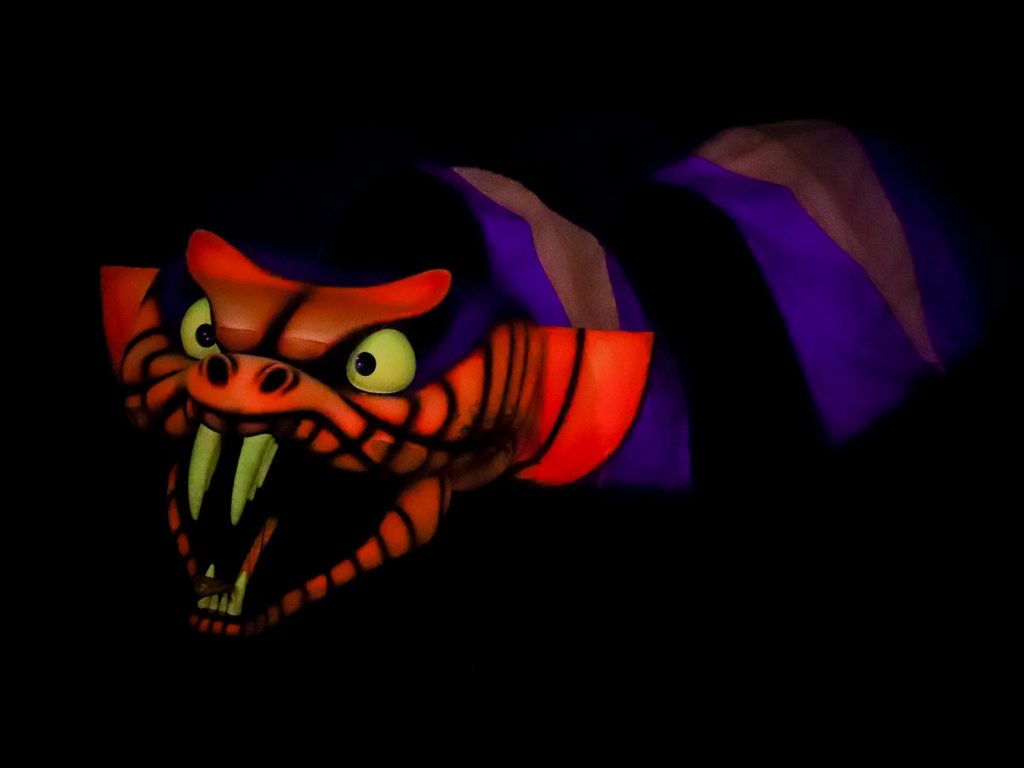 Maleficent
The final villain to join the show is Maleficent. Of course, it wouldn't be a Maleficent appearance without her transforming into a dragon.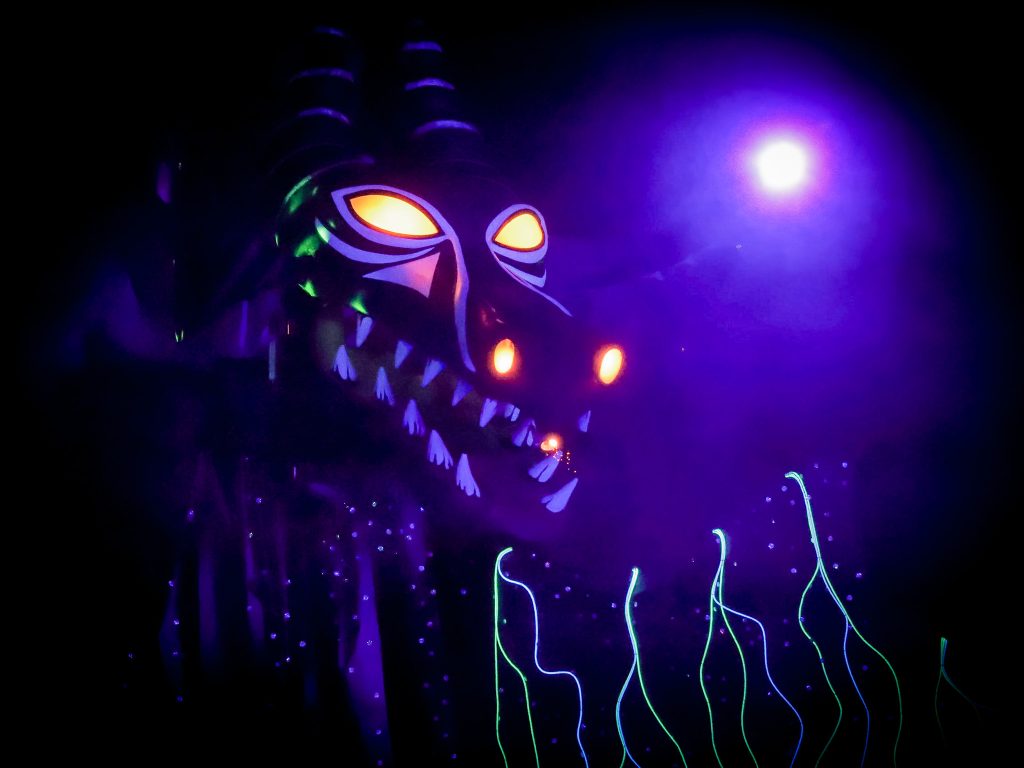 Mickey Mouse – Sword In The Stone
To defeat Maleficent, Mickey must be brave and pull a sword from a stone!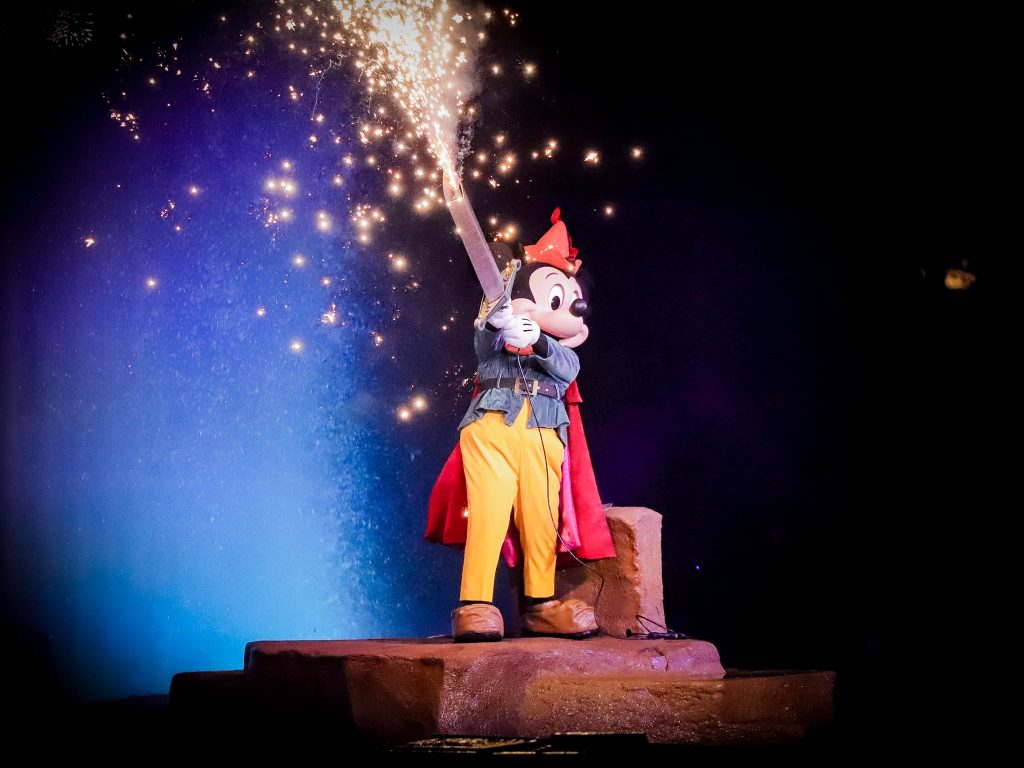 Mickey Mouse – Steamboat Willie
Mickey has a quick outfit change before captaining a huge steamboat with the show's main characters, plus some other favorites!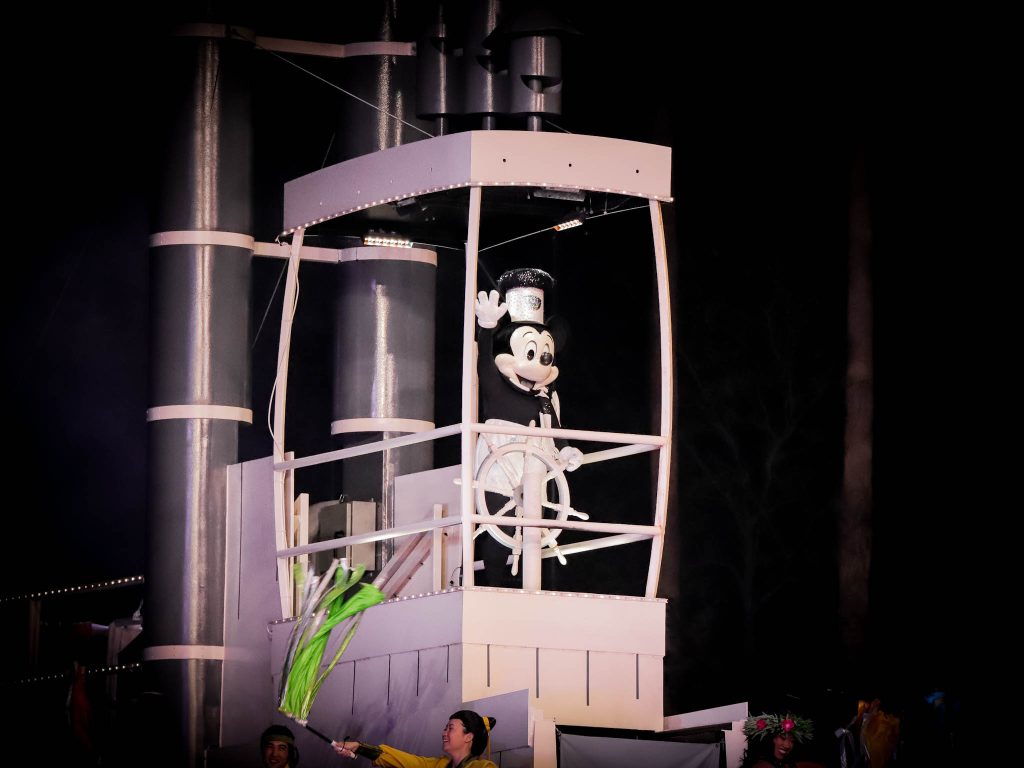 Steamboat Characters
Aboard Mickey's boat, you will see the characters that have been featured throughout the show along with a few others.
Sorcerer Mickey
The final act of Fantasmic begins with Sorcerer Mickey high above the crowd, atop the Fantasmic mountain. From this point, Mickey performs one of the most magical moments of the show!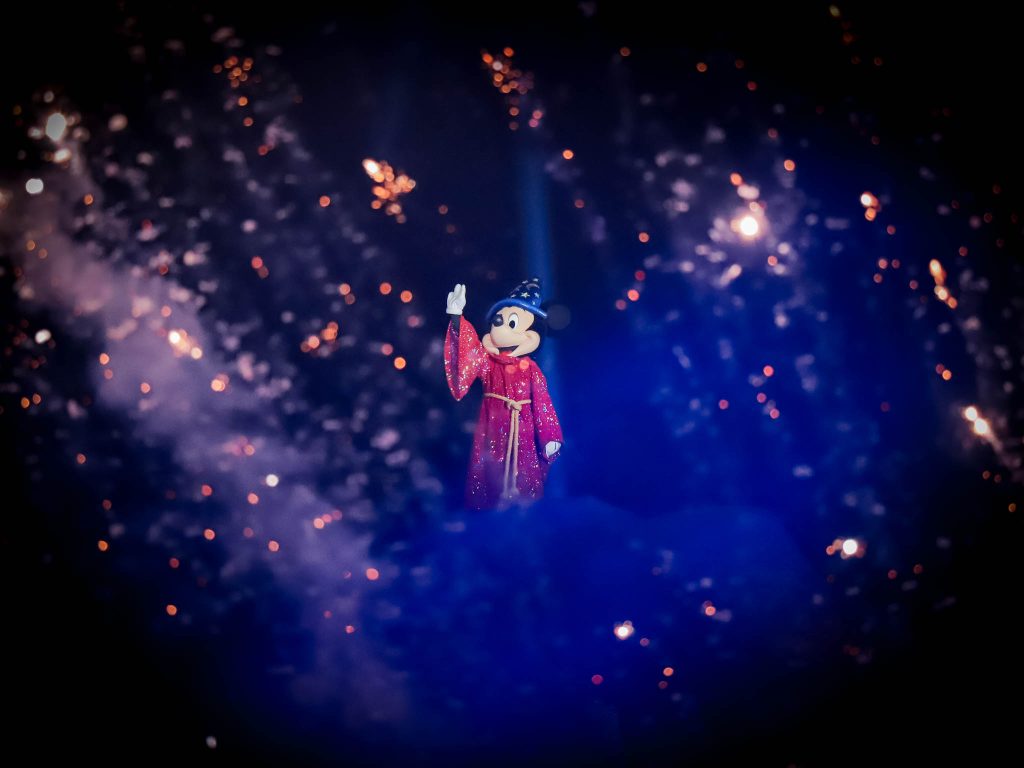 Who is your favorite character to see in Fantasmic? Let us know in the comments!
Featured Photo: Emily Murray.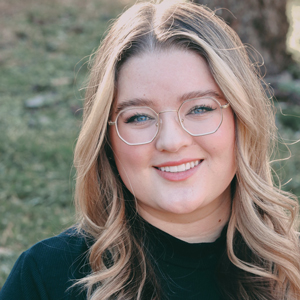 Written by
Emily Murray
Contributing Writer
For as long as Emily can remember, Disney has played a huge role in her life. Her infatuation with Disney resulted in many hours spent rewatching Toy Story and creating multiple powerpoints to convince her parents to book yet another vacation to the "Most Magical Place on Earth". In 2015, Emily followed one of her dreams and moved to Orlando, Florida where she spent just over five years working for the mouse in three separate roles. Emily is passionate about writing and using words creatively and concisely. She loves to make others laugh and hopes to sprinkle a little bit of magic into everything she does.