Between the incredible theming and the exciting attractions like Radiator Springs Racers and
Luigi's Rollickin' Roadsters, Cars Land is home to some our favorite Disney magical touches. When it comes to Cars Land, even the most seasoned of Disney fans might miss some of the secrets that are hidden in plain sight. Here are three Cars Land secrets you might have missed on your last trip to Disney's California Adventure!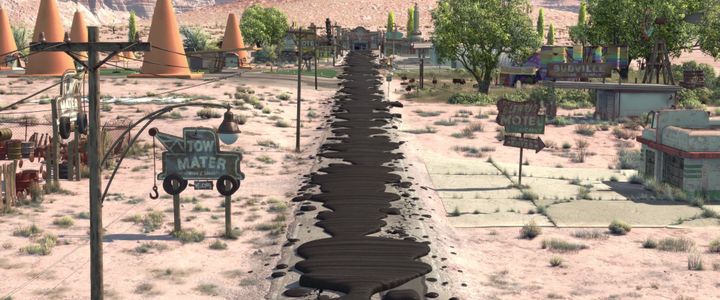 Lightning McQueen's Handy Work
If you've seen the cars movie, you'll remember when Lightning McQueen was forced to fix the road that he accidentally tore it up on his way out of town. If you look carefully at certain places inside of Cars Land, you can see patches of concrete work that were part of Lightning McQueen's handy work when he was fixing the road. It's easy to miss when there are so many amazing things to see at or above eye-level, but next time you're in Cars Land, take a look down and see if you can spot Lightning McQueen's repair efforts.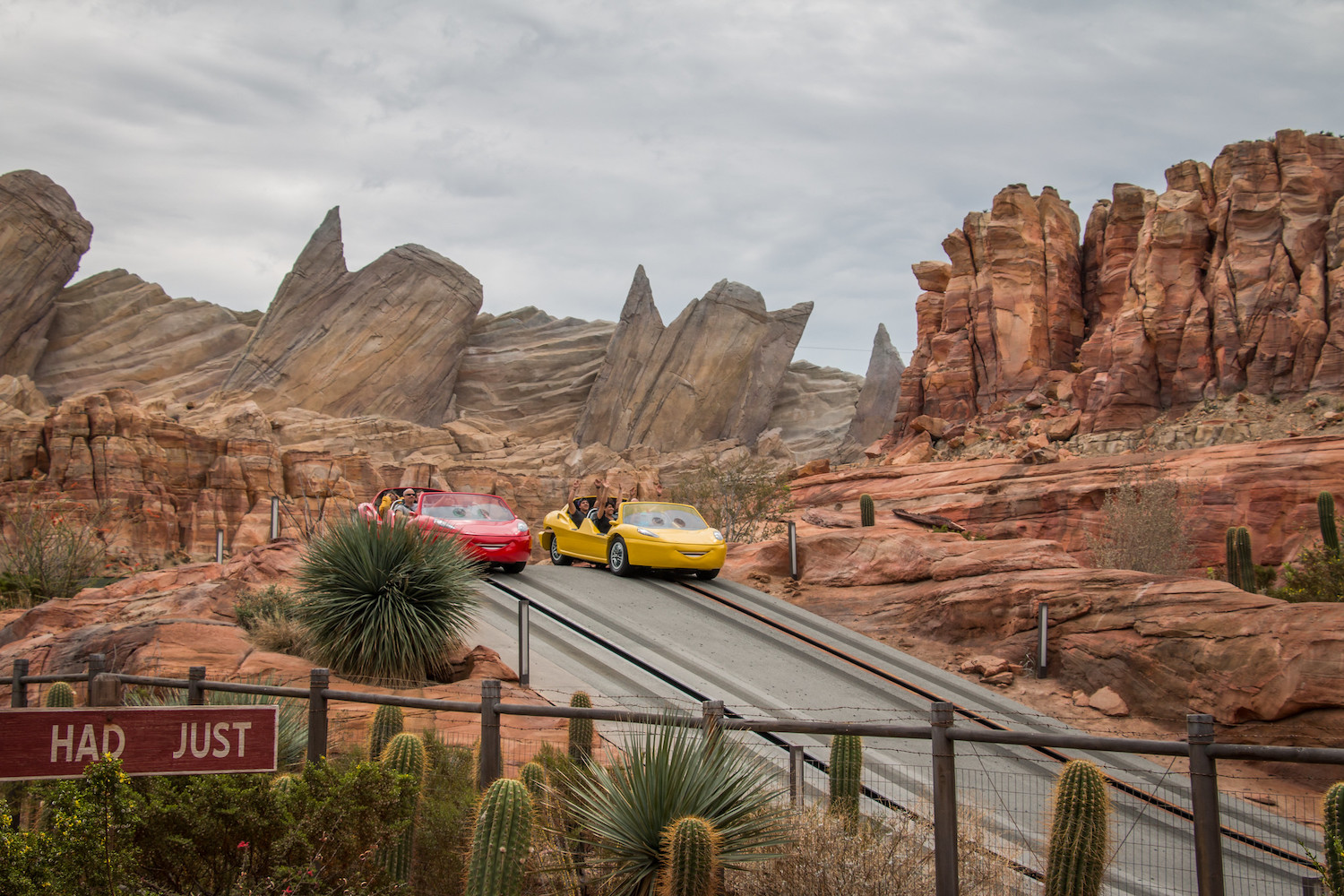 Cadillac Range Inspiration
Part of what makes Cars Land so immersive is the attention to detail given to even far away details like the many mountain ranges that create the backdrop of this land. One of the more iconic mountain ranges is referred to as Cadillac Range. Did you know this mountain range, which resembles a series of classic Cadillacs being buried nose-first with their tails sticking out of the ground at an angle, is actually inspired by a real place?
There is a place called Cadillac Ranch located in Amarillo, Texas that features a series of Cadillacs that were actually buried in the ground and sticking up at an angle. This place served as inspiration for the movies, and was faithfully recreated in the California Adventure theme park when Imagineers brought the land of Cars to life!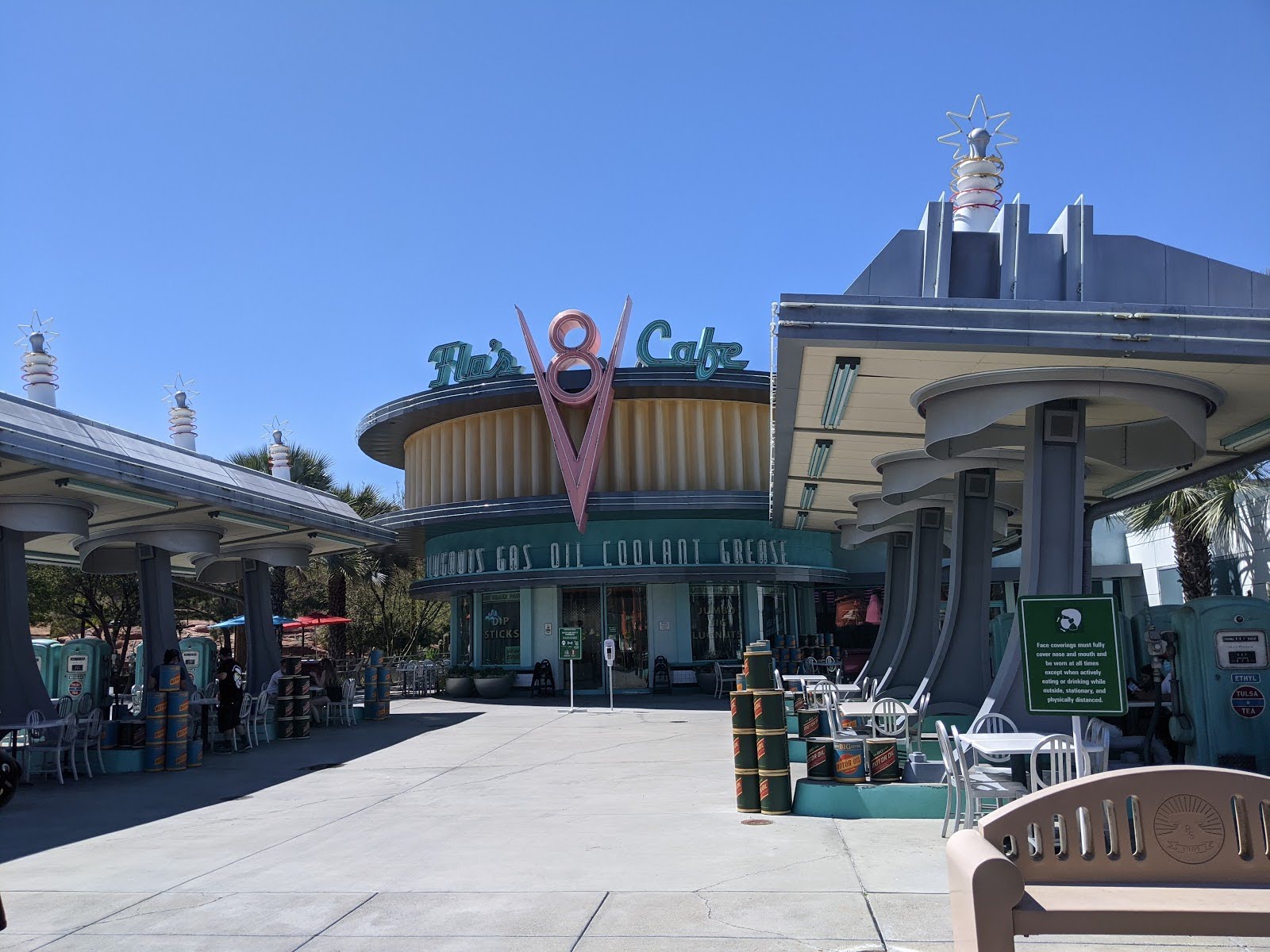 Flo's V8 Cafe Engine
You may have stopped by Flo's V8 Cafe for a bite to eat, but did you notice that the whole building is specifically designed to mirror a giant V8 engine? It's easy to miss when your chomping down on a burger in a busy place like this, but next time you visit Cars Land, try to notice some of the little details that make this building resemble its namesake. Notice how the roof of the building is a huge circular air filter, and how the support pillars for the outdoor dining cover are shaped like pistons, and sure enough, there are 8 spark plugs on top of the two side-by-side sections, just as you would expect for an eight cylinder engine!
So there you have it – three Cars Land secrets you don't want to miss when visiting California Adventure! Now go out and explore Cars Land and all its hidden surprises! Happy racing!
Did we miss any of your favorite hidden touches inside Cars Land? Let us know in the comments below, and check back on the DVC Shop blog for all the best tips on making your Disney vacation as magical as possible and all latest developments for Disney theme parks & Disney Vacation Club resorts.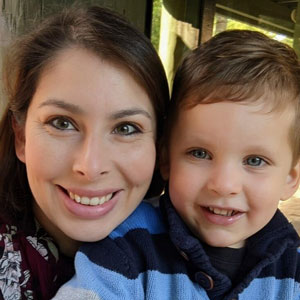 Written by
Rachel Van Norman
Contributing Writer
Rachel fell deeply in love with all things Disney as a little girl. Now as a wife and a mother herself, she shares this Disney obsession with her son and everyone around her. From her love of princesses to eating all the Disney food, Rachel spends her time radiating Disney magic and keeping everyone up to date on Disney news.