Many people have been wondering when Disney will begin reopening their water parks. Disney has now officially released the opening date for one of their family-friendly water parks, Blizzard Beach. Disney has announced that although Typhoon Lagoon will remain closed at this time, Blizzard Beach will be open again as of March 7, 2021. 

Blizzard Beach Ticket Details
Guests planning a visit to Blizzard Beach are able to purchase tickets now. The ticket options are as followed:
One-Day Water Park Ticket (No Blockout Dates)

$69 + tax (10 +)

$63 + tax (ages 3 – 9)

One-Day Water Park Ticket (With Blockout Dates)

$64 + tax (10 +)

$58 + tax (ages 3 – 9)
Walt Disney World has two water parks, Blizzard Beach and Typhoon Lagoon. Both parks have been closed since March 2020. Although the theme parks have been open in Florida since July 2020, the water parks have not yet opened until now. Keep reading to see the health and safety protocols Disney will be employing when Blizzard Beach reopens.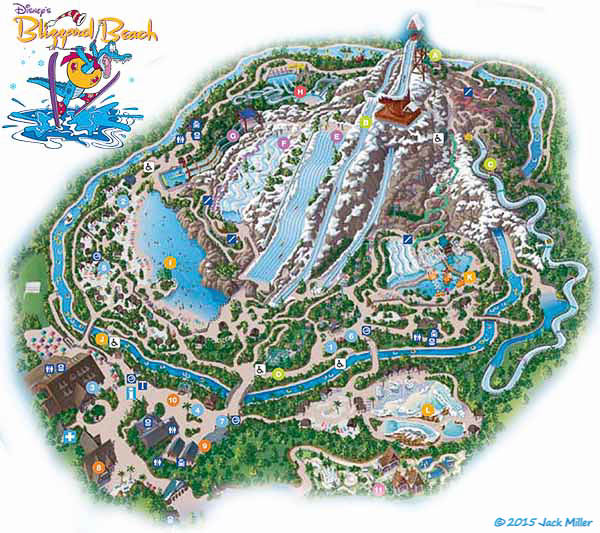 Health & Safety Protocols for Disney Water Parks
Disney has also released their health and safety protocols that will be implemented when the water park reopens. Similarly to the theme parks, Blizzard Beach will be operating at a reduced capacity and those entering the park will need to have face coverings on and their temperature taken before entering.
Masks will be required for all guests age 2 and older for areas such as the entrance and exit or when shopping or purchasing food. However, guests will not be allowed to wear face masks when in the water or on water slides. Also, masks can be removed when eating and drinking while stationary as with the other Disney parks.
Also, unlike the theme parks, there is no reservation requirement for Blizzard Beach. However, that may change due to the capacity limits. 
Blizzard Beach Water Park Highlights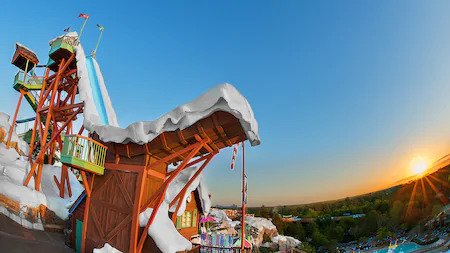 Summit Plummet
Plummet down Mount Gushmore on one of the tallest, fastest free-fall body slides in the world.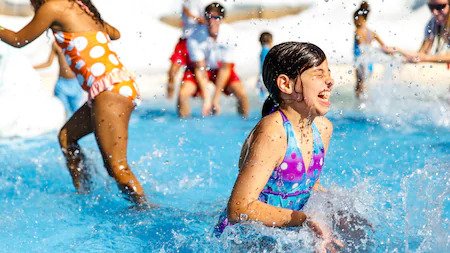 Tike's Peak
Little ones love this polar-themed play area with pint-sized slides and aquatic activities aplenty.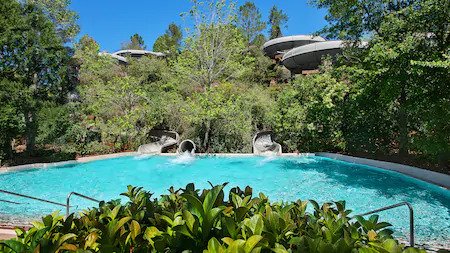 Runoff Rapids
Discover 3 times the thrills as you take the plunge on this trio of distinctly different inner-tube waterslides.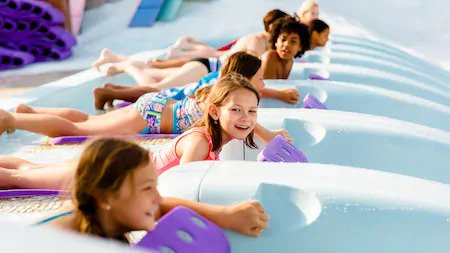 Toboggan Racers
Sleigh the competition as you race your way to the finish line on this exhilarating 8-lane waterslide.
Know Before You Go
We've included some important information regarding the water park's dress code, parking, plus towel & locker rentals below.
Dress Code
Swim attire must be appropriate for a family environment.
Inappropriate swim attire, swim attire with buckles, rivets, zippers or exposed metal, and other sharp objects are not allowed on any of the attractions.
Jeans (denim) and wetsuits (neoprene) are not permitted on Slush Gusher and Summit Plummet at Disney's Blizzard Beach water park.
For safety, diaper-age children must wear plastic pants or swim diapers in pool areas.
Parking
Complimentary standard parking is available for all Guests visiting Disney's Blizzard Beach Water Park and Disney's Typhoon Lagoon Water Park.
Towel & Locker Rentals
Towels and lockers are available for rent at the following locations:
Let Us Know Your Thoughts
Are you excited about the reopening of Disney's Blizzard Beach? Are you planning a trip now that tickets are back on sale? Let us know your thoughts in the comments below.
Written by
Rachel Van Norman
Guest Author