Disney Vacation Club (DVC) resorts are renowned for their magical experiences, offering a plethora of amenities and services that cater to the needs of guests. Among these services is the provision of 24-hour ATMs (Automated Teller Machines), provided by Chase, that are conveniently located in each of the Disney Vacation Club resorts.
This article shows maps for the location of ATMs at DVC resorts, and explains what to expect when making a withdrawal including withdrawal limits, the various services that are accepted, what fees are charged, and other considerations.
Locations of ATMs at DVC Resorts
Services Accepted
While the services accepted may change, ATMs currently accept the following cards and services: American Express, MasterCard, Visa, Discover / Novus, Cirrus, Plus, Star, and Honor.
Cash Withdrawal Limit
The amount of cash you can withdraw daily is determined by the bank that issued your card. To confirm your cash withdrawal limit, please contact your bank.
Keep in mind, certain ATMs may have their own maximum transaction limits, which may be separate from the cash withdrawal limit set by your card's issuing bank.
Fees
If you're using a card not issued by Chase for a cash withdrawal, you will incur a fee ranging from $2 to $3, depending on the ATM you're using. This charge will be added to the amount you withdraw and is separate from any additional fees your own financial institution may apply. For those who bank with Chase, there are no fees charged for cash withdrawals at these ATMs.
24/7 Access
One of the significant benefits of having ATMs at DVC resorts is the 24/7 access. No matter what time of day or night, you can access your funds. This is particularly beneficial if you find yourself needing to make an unexpected purchase or pay for an unplanned adventure after hours.
Conclusion
The presence of ATMs at Disney Vacation Club resorts underscores Disney's commitment to providing a seamless and hassle-free vacation experience. They offer guests the flexibility of managing their finances while enjoying their vacation.
Whether you're a Disney Vacation Club member or a renter staying at one of the resorts, rest assured that your financial needs are catered for, allowing you to focus on creating magical memories.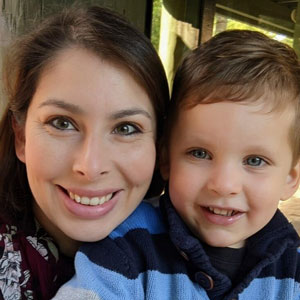 Written by
Rachel Van Norman
Contributing Writer
Rachel fell deeply in love with all things Disney as a little girl. Now as a wife and a mother herself, she shares this Disney obsession with her son and everyone around her. From her love of princesses to eating all the Disney food, Rachel spends her time radiating Disney magic and keeping everyone up to date on Disney news.