There is no shortage of festive things to do in Orlando to celebrate the holiday season. Theme parks, like Magic Kingdom and Epcot, are transformed with grandiose Christmas trees and unique seasonal offerings. One of the most special holiday events in Orlando is Night of a Million Lights at Give Kid's The World Village in Kissimmee.
Every night from November 12th to January 2nd, Night of a Million Lights puts guests in the middle of an impressive Christmas light experience. USAToday described this 52 night immersive event as the "number one thing to do in December in Orlando" when the event debuted last year.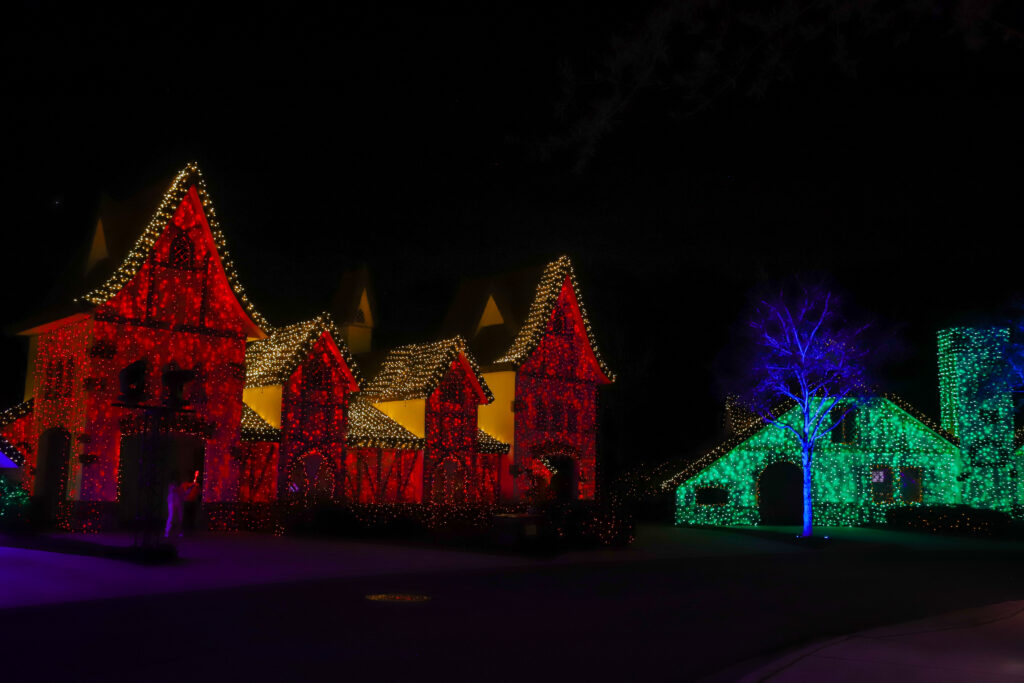 Create Memories Where Happiness Inspires Hope
Give Kids The World is an 89-acre, whimsical nonprofit resort that accommodates critically-ill children and their families with weeklong wish vacations to Central Florida at no cost. Each child and their family receives an all-inclusive, life-changing experiences that includes donated theme park tickets, transportation, meals and snacks, nightly entertainment, and access to the resort's wheelchair accessible rides and attractions. Donations, community partners, and volunteers make it possible for the organization to deliver happiness and hope to families who are facing unimaginable challenges due to childhood illness.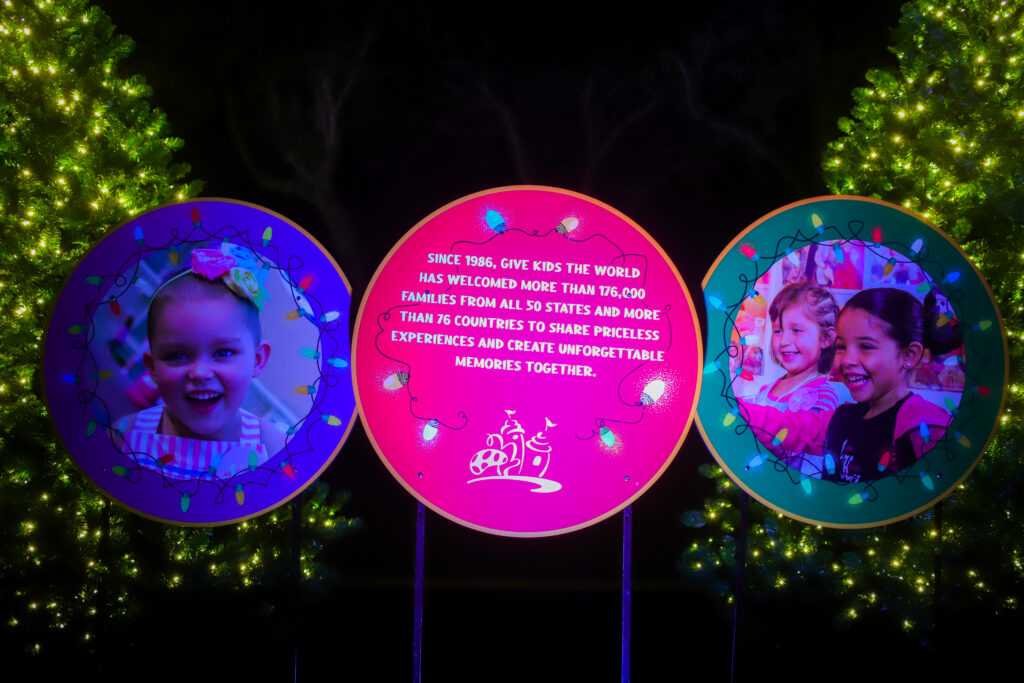 The Village was first adorned with 3 million sparkling holiday lights in 2020. As a result of the COVID-19 pandemic, the resort's villas sat empty for a good portion of last year. Using lights donated by the Walt Disney Company, Give Kids The World was able to open their doors and invite the public in to celebrate the holiday season. Proceeds from the event are used to continue fulfilling Give Kids The World's mission. With families now staying at the Village once again, this year's event has been reimagined to preserve the privacy and magical experience enjoyed by wish families.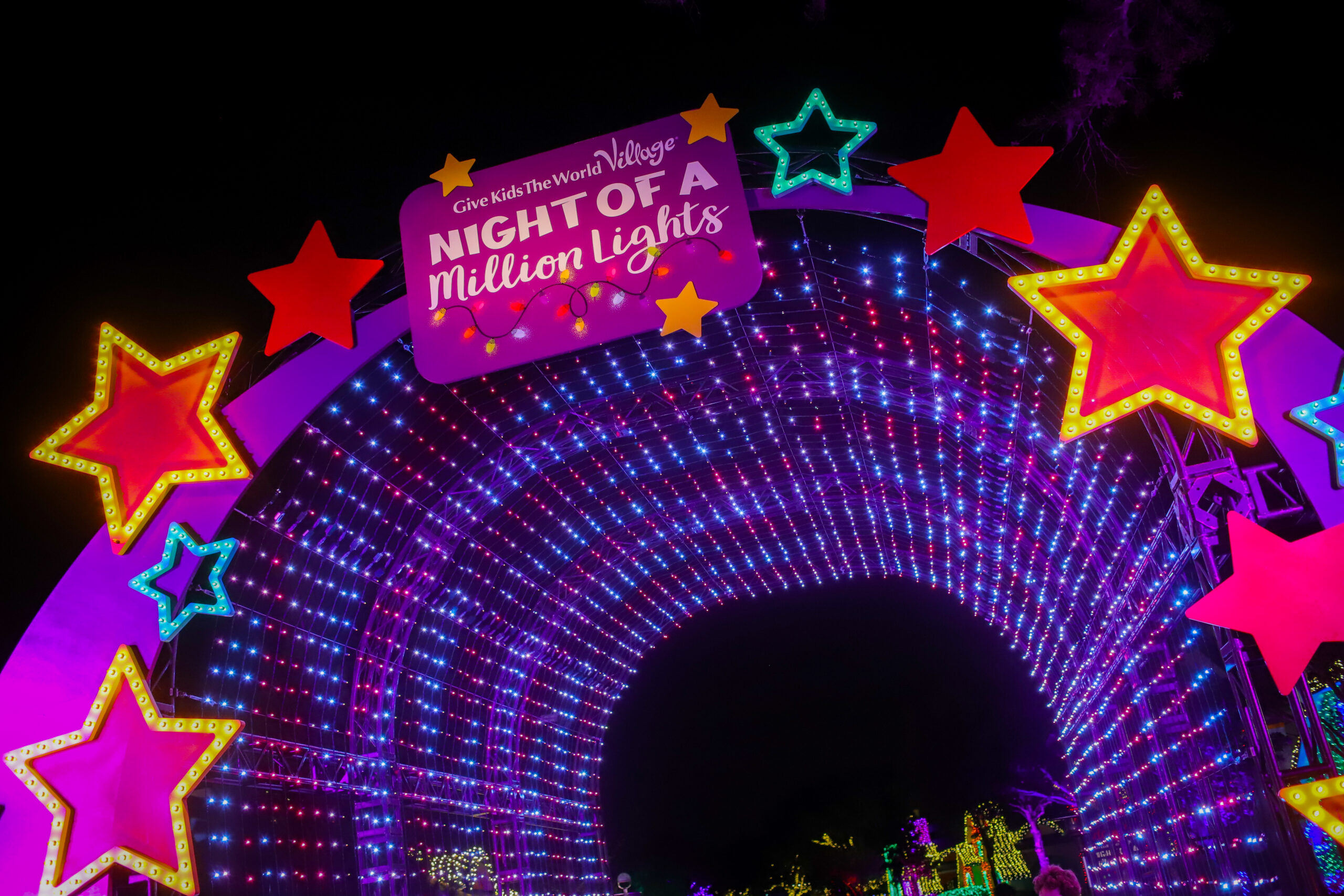 Night Of A Million Lights Details
Those attending Night of a Million Lights can enjoy the event's Christmastime offerings including:
360 dancing lights show

Dazzling Tree Trail

Tram ride through Storybook Village

Holiday Marketplace

Extravagant holiday displays

Themed photo opportunities 

Visits from Santa
Behind the scenes tours and dessert parties can be included in the experience at an additional cost. Through December 19th, these add-on experiences occur on Fridays, Saturdays, and Sundays. Every night after December 20th until the event's last day, January 2nd, tours and dessert parties will be offered.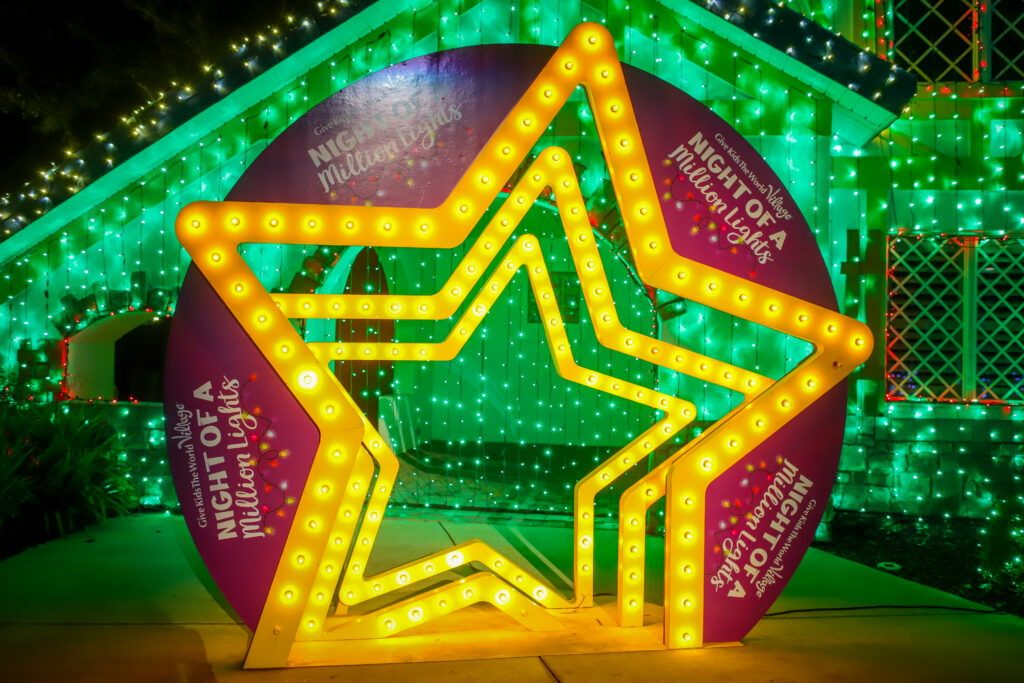 Ticket Prices
Ticket prices for Night of a Million Lights vary by date and are broken down into three categories. Standard night tickets are $25 for adults and $15 for children. During a peak day, adult entry is $35 and children's is $18. For actual holidays, like Christmas Day, adult tickets cost $40 and children tickets are $20. Visit Give Kids The World's website to view pricing for specific dates. All proceeds will make it possible for the Village to create unforgettable dream
vacations for wish families.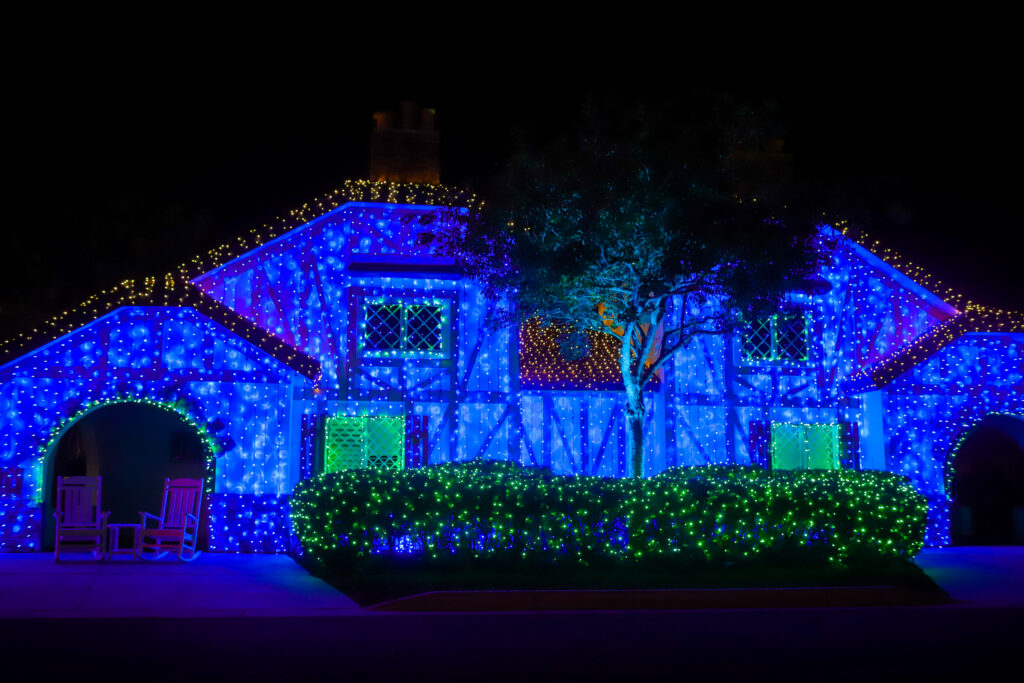 When purchasing tickets, guests will pick one of the staggered entry times to begin their 2-hour event experience. Entry time options are 5-7 PM, 6-8 PM, and 8-10 PM. It is recommended that those attending Night of a Million Lights purchase tickets early, as several nights are already sold out. 
Complimentary parking is available at Pioneer Village which is located at 2491 Babb Road in Kissimmee. Once parked, tickets will be scanned and shuttle transportation will be provided to the village's main entrance. Only ADA parking is available on-site at Give Kids The World.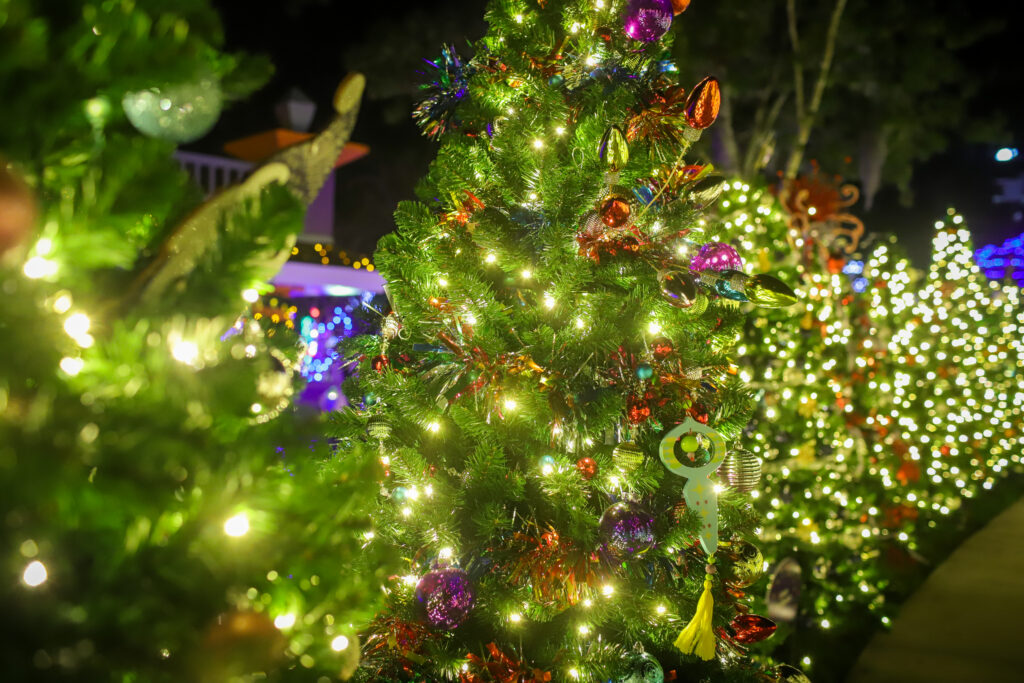 Donate Through DVC Shop!
Much of Give Kids The World's operations are supported by donations from partners in the tourism industry and generous individuals. We have partnered with Give Kids The World to provide readers with a unique fundraising opportunity. Everyone who contributes to our $2,000 donation goal will be entered into a drawing for a chance to win two Night of a Million Lights tickets!
To donate and enter to win, head to our Give Kids the World fundraising page!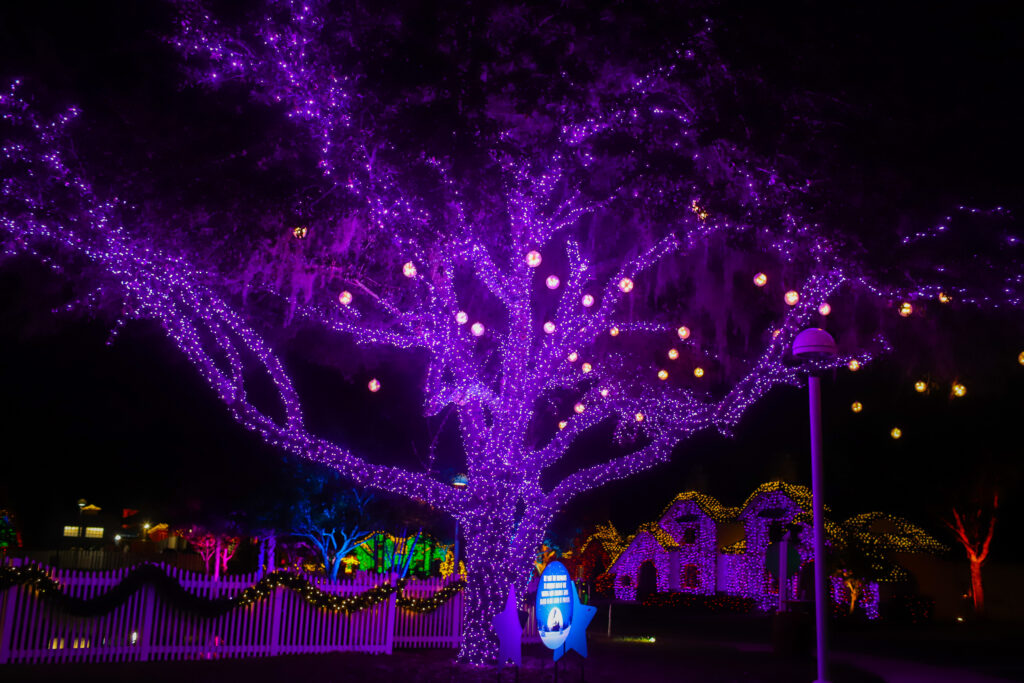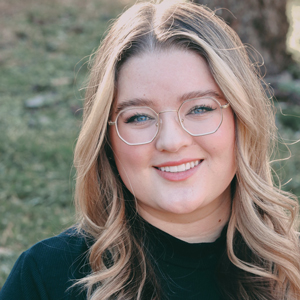 Written by
Emily Murray
Contributing Writer
For as long as Emily can remember, Disney has played a huge role in her life. Her infatuation with Disney resulted in many hours spent rewatching Toy Story and creating multiple powerpoints to convince her parents to book yet another vacation to the "Most Magical Place on Earth". In 2015, Emily followed one of her dreams and moved to Orlando, Florida where she spent just over five years working for the mouse in three separate roles. Emily is passionate about writing and using words creatively and concisely. She loves to make others laugh and hopes to sprinkle a little bit of magic into everything she does.