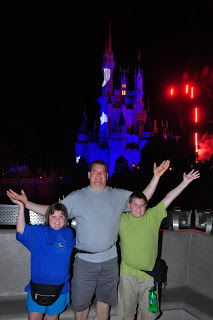 The big day is coming and you want to make the most of your vacation and give your child(ren) an awesome time. Well, here are seven budget activities to keep your young one(s) having fun.
1.) Kidcot Fun Stops at World Showcase at Epcot
Have fun while touring World Showcase as you get to see the great shops, food stops, entertainment, and rides. There are activities that are free for your child(ren) to do at 11 different Kidcot Stops where they can get a cardboard Duffy the Disney Bear to color or in some countries a mask from that that is used for performances in that country. They also can collect a stamp from that location as well as learn how to say hello in that language. This gives you an a chance to take a load off your feet while they color their Duffy Bear.
Want to make it even more memorable and have a keepsake? You can for $10.00 + tax purchase a World Showcase Passport that comes with a passport, stickers for each country , and a Mickey button. By having a passport the kids can get the country stamp at the Kidcot Stop and have and autograph written in that country writing. This way it gives your child(ren) the feeling of traveling around the world. My kids have done this in 2009 and 2012 and enjoyed it.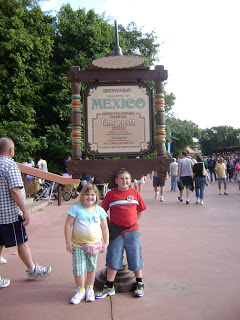 Kidcot Stops are great for preschoolers and kids, no height restrictions, and are located at:
Mexico Pavilion ( near Animales Fantasticos )
Norway Pavilion ( at The Puffin's Roost )
China Pavilion ( near the exit of Reflections of China )
Germany Pavilion ( at Volkunst )
Italy Pavilion ( outside, near La Bottega Italiana )
American Adventure Pavilion ( outside , near Heritage Manor Gifts )
Japan Pavilion ( inside Bijutsu-kan Gallery )
Morocco Pavilion ( at the Marketplace in the Medina )
France Pavilion ( at Souvenirs De France )
United Kingdom Pavilion ( at The Toy Soldier )
Canada Pavilion ( at the exit of O' Canada )
2.) Character Meet-n-Greets with Autograph Books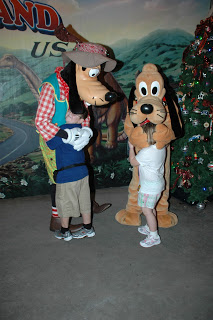 Another recommended activity is to purchase a Disney autograph keepsake book and the current year pen. Prices vary depending on the style and size of the book. You can use these at character meet n greets at the Character Spot locations, Character dining, and just walking about the park. Around the Disney Parks the Character Spots are marked on your park map to meet some of your favorite characters and get that picture, autograph, and hugs. If you have the photo pass card have that card ready.
Get those hugs from your favorite characters , they love the attention they get from their fans.
3.) Hidden Mickey Ears
Around Disney World, hidden in various locations, are hidden Mickey Ears. Imagineers have hidden dozens upon dozens around the parks. There are guide books you can get from Amazon or other book stores including digital copies to help your adventure and my fave, smart phone apps for the guide as well.
The hidden Mickeys are placed in rocks, walls, on the plates on the table in the Haunted Mansion , in the armor of The Pirates of the Caribbean, and every where where you would and wouldn't think of. Can you find them all? Here above one was created out of the cannon balls with different colors placed upside down in the yellow circle.
4.) Your Resort Pools
Never can go wrong with a no cost activity like hanging out at your resort pool and / or theme pool. Get the kid(s), grab the camera, a book, bottle waters, and suntan lotion to give yourself and child(ren) some time to R-n-R. Most of the pools are open til 11 pm. This is a nice way to relax your muscles after a long day at the park. At most of your resorts, they will have one pool that has a theme or/and water slides. Jump in, have fun and relax.
5.) Animal Kingdom Safari Journal
Similar to the Passport kit from Epcot, you can pick up a keepsake kit that comes with a journal, a button, and a stamps for the journal. The stops are located on the map as a K, which is Kids' Discovery Club spot. At these locations kids can learn about different animals, insects, fossils, scavenger hunt, and hidden objects in a tree. They also get an ink stamp in the book. Located at the following locations: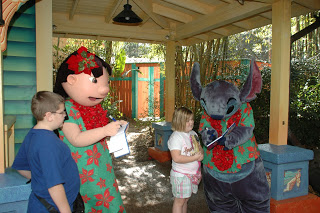 Children learning at the Kids' Discovery Club" K Spot. Also you can see my son ,(blue shirt) , holding his Safari Journal in above picture.
Camp Minnie – Mickey
Discovery Island
Rafiki's Planet Watch
Dinoland
Africa ( Pangani Forest Exploration Trail )
Asia
Trail onto Rafiki's Planet Watch , K spot!
Snakes , insects , creepy crawlers to see and touch on some of the K spot stops. Pics
Pangani Trail is full of lush green , a " K " spot and shade to get out of the sun.
6.) Fireworks
At the Magic Kingdom or Epcot every night, weather permitting, you can be treated to an awesome fireworks show. At Magic Kingdom, get here early at this spot , down below the Plaza Restaurant is a covered seating area with a few tables that gives you a great view of the sky. Also outside of Casey's Corner is tables that offer a good view as well , my favorite is below the Plaza. Another popular spot is the beach at the Polynesian Resort.
Lego Store @ Disney Springs
7.) Lego Imagination Center at Disney Springs
Fun and cool place to check out when you are at Downtown Disney. Look at all the cool stuff , the $400 Lego Death Star, Lego kits, and play and build with Lego's outside under the covered patio. Fun for all ages!!!! And the things they have built on display is cool to check out and get your picture with.
Lego's make up the " T " Rex to the right.
The millennium Falcon.
UPDATE:
You could also do Pin Trading, an activity that I have recently taken up thanks to my kiddos, and you can do it affordably by getting the kids started with a starter kit at various pin trader shops. Epcot has a nice one in the middle across from the Electric Umbrella.
Pin Trader at Epcot
Also, at the back end of World Showcase, on the side next to United Kingdom, you will see an entrance / exit where you can get on a boat and take a ride up the cannel to see the sites and stores at the Boardwalk and Beach Club, and / or ride up to Hollywood Studios entrance. There you can go there if you have Park Hopper, or just wait and ride back to Epcot. It is a nice ride that does not cost extra, and you could stop off at Beaches and Cream for an old fashion shake or a big sundae.
As you can see there are many budget things you can do to keep your child(ren) going with fun affordable activities on a budget. Enjoy your stay and have fun!!
Guest Author
Thomas Waterhouse