DVC Shop is your one stop shop for DVC Rentals and Resales! In addition to offering the best prices for Custom DVC Rentals, Confirmed Reservations, and Resale Listings, DVC Shop also provides selling opportunities. If you are looking to sell your DVC contract, we have 4 different options for doing so. Read on to learn more about the ways you can sell your DVC contract through DVC Shop!
1. Open Market
Selling on the Open Market is what you most likely think of when you picture reselling your DVC contract. Through this option, DVC Shop will place your contract on the open market for resale. Once a buyer makes an offer, we will present it to you and assist you through the negotiation process.
2. Low But Firm
With our "Low But Firm" Resale option, we pre-negotiate your contract's price with you prior to listing. In doing so, we will determine the lowest acceptable price for your resale. This means that during the resale of your contract there will be no bargaining with the buyer. For this option, the buyer will pay closing costs and whoever has use of the 2023 points and beyond will pay dues.
3. Instant Sale
DVC Shop offers one of the fastest ways to resell your contract through our Instant Sale process. This Resale option will be the lowest offer but you go under contract immediately. Because your contract will not be placed on the open market, you do not have to wait for an offer to be made.
4. Trade In / Trade Up
You may not be fully satisfied with your current property but still want to own a DVC contract. If this is the case, we can assist you in trading this property in for a credit towards another DVC Shop Resale purchase! Currently, we are accepting DVC properties, along with many Marriott, Hyatt, and Westin properties for our Trade In / Trade Up offer. In order to trade in a DVC property, we must have the property you are trading for in our inventory. You can check our complete list of Resales here! Through this Resale option, you may be responsible for the closing costs on both properties. If you are interested in, contact us!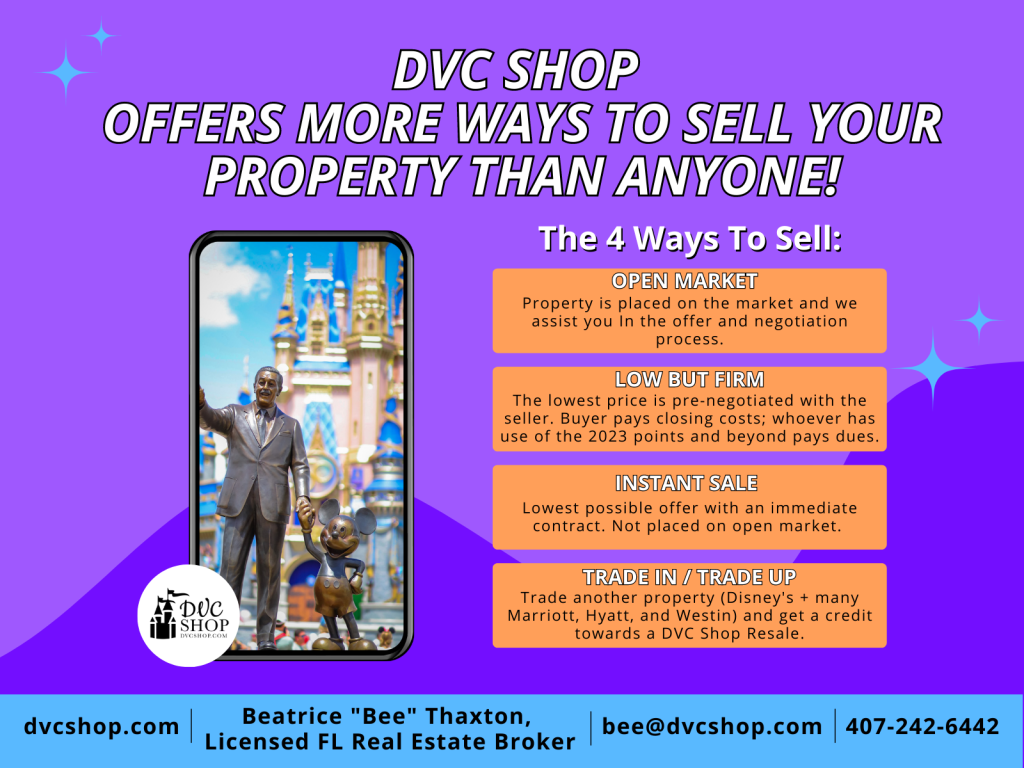 If you are considering selling your DVC contract, DVC Shop is the place to do it! For more information on the Resale process, check out our Step-By-Step Guide!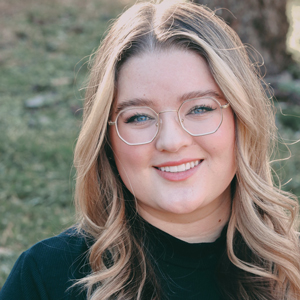 Written by
Emily Murray
Contributing Writer
For as long as Emily can remember, Disney has played a huge role in her life. Her infatuation with Disney resulted in many hours spent rewatching Toy Story and creating multiple powerpoints to convince her parents to book yet another vacation to the "Most Magical Place on Earth". In 2015, Emily followed one of her dreams and moved to Orlando, Florida where she spent just over five years working for the mouse in three separate roles. Emily is passionate about writing and using words creatively and concisely. She loves to make others laugh and hopes to sprinkle a little bit of magic into everything she does.