Disney's Aulani Resort is a place of magic and wonder, and one of the most beautiful resorts on the island of Oahu! People from all over the world come to visit this resort and enjoy its many amenities. Aulani is a place where families can come to create memories that will last a lifetime, with a sprinkling of Disney magic. However, there are some secrets about Aulani that not many people know about. In this article, we will explore three of those secrets!
Where's Lilo?
If you are a fan of Disney's movie "Lilo & Stitch", you might be left wondering where you can find o no mention of Lilo at Aulani! The only character from that movie that you will find at the resort is Stitch. This is because when Disney was seeking the local government's approval for building the Aulani resort, it was found that many native Hawaiians saw Lilo a somewhat of a stereotypical take on the Hawaiian culture. While Lilo did live in Hawaii in the movie, she was seen to represent a culture that wasn't really present on the islands, and one that would clash with the Polynesian theming that the resort was planned to adopt.
With Stitch being a completely fictional character, and of of course an alien experiment, he was given a pass, and can be found around the resort. Now that we have films like Moana, there is another character meet & greet that guests can enjoy that fits in perfectly with the wholly-authentic Polynesian theming of the resort.
The Monday Mingle
If you are looking for a place to meet new people and make some friends during your stay at Aulani, be sure to check out the Monday Mingle! This is a weekly event that takes place by the Aunty's Beach House kids club, where guests of all ages can come to mingle and enjoy some games and activities. Aunty's Beach House is a great place for kids to play while the adults enjoy some time to mingle with other DVC members, so it's the perfect place to host this weekly event.
Point At Sunset
One of the best things about Aulani is its stunning location on the shores of Oahu. Aulani is situated in a beautiful cove that was specifically built with the best sunsets in mind. Every night, guests can enjoy a stunning sunset from the resort's private beach. However, there is one secret spot where you can get an even better view of the sunset! If you head to the Aulani Chapel, you will find a spot on the second floor where you can step out onto a balcony and enjoy an incredible view of the sun setting. Just be sure to get there early, as this spot gets very popular as sunset approaches!
Plan Your Next Visit To Aulani
Between the world-class dining, the incredible theming, and perfect location, you don't ever need to second guess planning a trip to Aulani. If you'd like to view confirmed reservations for rent at Aulani, you can experience Disney's Deluxe resorts for less, even without being a DVC member! If you're interested in becoming a member, and joining the DVC family, you can save thousands by shopping from our current resale listings for Aulani.
These are just a few of the secrets about Aulani, A Disney Resort & Spa. Be sure to keep these in mind on your next visit to this magical place! Are there any of your favorite secrets of this resort that we missed? What are some of your favorite things to do at this resort? Let us know in the comments!
As always, stay tuned to the DVC Shop blog for all the latest developments for Disney theme parks and Disney Vacation Club resorts.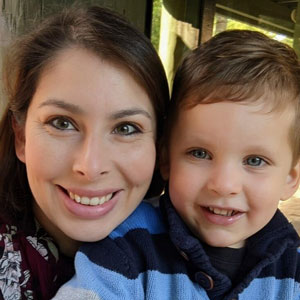 Written by
Rachel Van Norman
Contributing Writer
Rachel fell deeply in love with all things Disney as a little girl. Now as a wife and a mother herself, she shares this Disney obsession with her son and everyone around her. From her love of princesses to eating all the Disney food, Rachel spends her time radiating Disney magic and keeping everyone up to date on Disney news.