The 2024 EPCOT Festival of the Arts is all set to captivate its guests from January 12th to February 19th, 2024, with a grand celebration of culinary arts. Disney has recently revealed the food studios that will be the stars of this annual event, which pays tribute to delicious global cuisines.
Food Studios Lineup
The Artist's Table (American Adventure Pavilion)
Treat your senses to artistically elevated comfort foods—like dumplings, hummingbird cake and more. Pair your dish with beer or a glass of wine.
Cuisine Classique (Near Test Track Presented by Chevrolet) – NEW!
Enjoy carefully crafted classics, like beef Wellington and roasted mussels—as well as a flavorful beer or cocktail.
The Craftsman's Courtyard (Near Disney Traders)
Indulge your appetite when you order steak or pork belly sandwiches from the grill.
Deco Delights (Near Port of Entry)
Satisfy your sweet tooth with sleek desserts inspired by the art deco era— from the gilded glamour of the roaring 1920's to the bright pastels of Miami Beach.
The Deconstructed Dish (Near Port of Entry)
Rediscover your favorite dishes fragmented and presented in a playful way—like a BLT and key lime pie.
El Artista Hambriento (Mexico Pavilion)
A fiesta of flavor awaits! Delight in classic Mexican fare—from savory carne asada to chilled lobster with chipotle aïoli.
Figment's Inspiration Station at the Odyssey: Art, Food and Little Sparks of Magic
Sweeten your day with colorful treats, like rainbow cake or a sugar cookie with a fun twist. You'll also find a variety of beers and hard ciders.
Goshiki (Japan Pavilion)
Celebrate the Japanese culinary arts with delectable dishes featuring "the 5 colors" of Japanese cuisine. Highlights include sushi donuts, daifuku mochi and sake.
Gourmet Landscapes (Canada)
Savor stunning dishes artfully composed with the finest ingredients that have been farmed and foraged from the land. Enjoy wild mushroom risotto, roasted bone marrow and more.
L'Art de la Cuisine Francaise (France Pavilion)
Discover delicious French treats and baked goods, from savory to sweet—including salmon served hot or cold and warm brie in a bread bowl. Pair your dish with a French wine or frozen martini.
L'Arte di Mangiare (Italy Pavilion)
Indulge in Baroque cuisine, prepared with rich color and dramatic flavor. This food studio serves up fried mozzarella, pasta and more.
The Painted Panda (China Pavilion)
Enjoy decorative cuisine inspired by magnificent Chinese art, like General Tso's chicken shumai or the char siu pork bun. Plus, sip bubble tea, Chinese-inspired cocktails and other refreshing beverages.
Pastoral Palate (Germany Pavilion)
Help yourself to hearty dishes inspired by the rustic settings where Bavarian Folk Art is painted. Indulge in a red wine-braised beef short rib and black forest cake.
Pop Eats (Near Port of Entry)
Delight in mouthwatering masterpieces inspired by the most captivating pop art of the 20th century. Highlights include tomato soup with grilled cheese.
Tangierine Café: Flavors of the Medina (Morocco Pavilion)
Take your taste buds on a Moroccan adventure as you enjoy delectable dishes like grilled kebabs, stoned-baked Moroccan bread and more. Pair your dish with hard cider or the chai tea mint mimosa.
Vibrante & Vívido: Encanto Cocina (Between the Morocco & France Pavilions)
Feast on authentic Colombian cuisine inspired by the Disney animated film Encanto—like an empanada with chorizo or mango cheesecake.
Additional Locations
Refreshment Port (near Canada): Serving poutine, the Artist Palette Jumbo Chocolate Chip Cookie and refreshing beverages
Refreshment Outpost: Serving delicious beers from breweries in Louisiana, Florida and New York
Funnel Cake: Serving a specialty funnel cake
Joffrey's Coffee & Tea Company (all 4 in-park locations): Serving a unique art-inspired beverage at each location
Swirled Showcase: Serving soft-serve ice cream in a dish or waffle cone
Extraordinary Highlights
Disney's EPCOT International Festival of the Arts for 2024 is set to run from January 12th to February 19th, promising a vibrant celebration of visual, culinary, and performing arts in true Disney style. One of the main attractions this year is the return of the Disney on Broadway Concert Series, where guests can enjoy performances by stars from well-known Broadway shows. This return of the Disney on Broadway Concert Series will also be accompanied by dining packages that help guests secure seating to these concerts.
In addition to the enticing food and entertainment, guests can immerse themselves in interactive experiences like learning drawing skills from Disney artists or contributing to a mural. Art galleries are available for exploration, and merchandise inspired by Figment can be purchased as keepsakes of the event. The EPCOT International Festival of the Arts 2024 is poised to offer an engaging and immersive experience for art enthusiasts, food lovers, and Broadway fans alike.
Final Thoughts
The 2024 EPCOT Festival of the Arts is shaping up to be a gastronomic adventure for its guests. With its diverse range of food studios and engaging activities, it is an event that should not be missed by food lovers and art aficionados alike.
As always, stay tuned to the DVC Shop blog to get all the latest developments from inside the Disney parks and around the Disney Vacation Club resorts!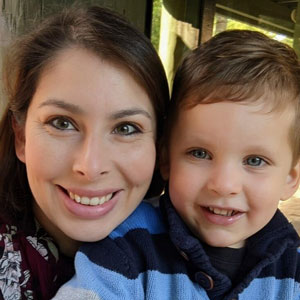 Written by
Rachel Van Norman
Contributing Writer
Rachel fell deeply in love with all things Disney as a little girl. Now as a wife and a mother herself, she shares this Disney obsession with her son and everyone around her. From her love of princesses to eating all the Disney food, Rachel spends her time radiating Disney magic and keeping everyone up to date on Disney news.