It is almost time for EPCOT's Food & Wine Festival to make its debut! Now that we are getting closer to the opening date of this beloved festival, all of the food booths for the 2022 EPCOT Food & Wine Festival have been announced!
The festival will take place from July 14th to November 19th. Let's take a look at the new and returning food booths that will be offered this year!
Global Marketplaces
The Alps: Indulge in comforting Alpine cuisine, like warm Raclette Swiss cheese served with a baguette.
Australia: Embark on a culinary journey Down Under as you sample popular Australian food and wine.
Appleseed Orchard: Celebrate autumn with tasty apple creations—like an apple tart or apple cider.
Belgium: Satisfy your sweet tooth with a fluffy Belgian waffle—and pair it with a bold Belgian beer.
Brazil: Dig into South American cuisine and culture with the Land of the Palms' finest fare.
Brew-Wing at the Odyssey – Opening August 15: Try a variety of flavorful chicken wings—along with assorted beers and ciders.
Canada: Discover delightful dishes and refreshing beverages from the Great White North.
Coastal Eats – Opening August 15: Savor succulent seafood dishes that pair beautifully with cold beer, wine and cocktails.
China: Please your palate with popular Chinese plates, bubble tea, draft beer and cocktails.
Earth Eats hosted by Impossible™: Delight in hearty, plant-based fare featuring Impossible foods, as well as wine or a refreshing cocktail.
Flavors from Fire: Enjoy heartwarming dishes inspired by campfire-cooked summertime favorites.
France: Fall in love with the classic cuisine of France—along with assorted wines or a slushy cocktail.
The Fry Basket – NEW!: Snack on crispy French fries or yucca fries, seasoned to perfection.
Germany: Venture to Germany for Bavarian bites sure to sate foodies of all ages—every dish is köstlich!
Greece: Opa! Enjoy traditional Greek dishes like spanakopita or a gyro.
Hawaiʻi – Opening August 15: Traverse the Pacific for tropical flavors and island favorites both savory and sweet.
Hops & Barley: Stay stateside for all-American craft beer, wines and the hottest tastes from coast to coast.
India: Spice up your life with Indian cuisine, like samosas and chicken tikka masala.
Ireland: Enjoy favorites from the Emerald Isle, like Irish sausage and seafood pie—which pair wonderfully with Irish ale and mead honey wine.
Italy: Relish the simple elegance of cucina italiana, with some of the world's best-loved food and wine.
Japan: Delight your appetite with delish dishes and lively libations from the Land of the Rising Sun.
Kenya: Set off on a safari of flavor as you enjoy traditional Kenyan food and beer.
Mac & Eats – Opening August 15: Discover macaroni-and-cheese combos your mom never imagined!
Mexico: Take your taste buds south of the border for tacos, tostadas, Mexican craft beer and margaritas.
The Noodle Exchange – Opening August 15: Savor the flavors of the Far East served up in delicious noodle dishes.
Shimmering Sips hosted by CORKCICLE®: Get the brunch party started! Sample sweet treats and sip on sparkling mimosas.
Spain: Feast on flavorful Spanish foods—like paella and charcuterie—along with beer and wine.
The Swanky Saucy Swine: Try out tantalizing pork dishes that pair well with wine and cocktails.
Tangierine Café: Flavors of the Medina: Treat your senses to traditional Moroccan cuisine, like grilled kebabs and a falafel pita.
Additional Locations
These locations are staples year round in EPCOT, but they will be adding something new for the festival festivities in addition to their standard menu. Here's what to expect.
Funnel Cake: Serving a specialty funnel cake
Joffrey's Coffee & Tea Company (all 4 in-park locations): Serving a different specialty beverage at each location
Refreshment Port Hosted by Boursin®: Serving Canadian-inspired comfort food
Refreshment Outpost: Serving spicy githeri—a traditional Kenyan dish
Festival Fun & Games
In addition to food booths, Disney has announced the returning of two guest favorites. The cheese challenge Emile's Fromage Montage will be returning to the festival this year. Guests will need to eat five cheese filled dishes to earn a delicious price.
Also, Remy's Ratatouille Hide & Squeak will be coming back as well. This is a scavenger hunt where guests will need to find Remy statues all throughout EPCOT. This is a tried and true family favorite!
Let's Eat!
Many favorite booths will be returning this year to the 2022 EPCOT Food & Wine Festival and we cannot wait! Be sure to stay tuned into the DVC Shop Blog to see when they release the menus for the festival as well. What booth are you most excited for? Let us know in the comments below!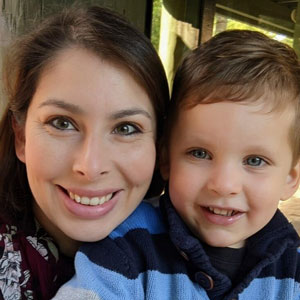 Written by
Rachel Van Norman
Contributing Writer
Rachel fell deeply in love with all things Disney as a little girl. Now as a wife and a mother herself, she shares this Disney obsession with her son and everyone around her. From her love of princesses to eating all the Disney food, Rachel spends her time radiating Disney magic and keeping everyone up to date on Disney news.