When planning your vacation to Walt Disney World, it's common to consider a character meal, especially if someone in your travel party has a favorite Disney pal. There are a variety of character meals inside of the four parks, but there are also some hosted at Disney resorts. When it comes specifically to a character breakfast outside of the Walt Disney World parks, you may hear adamant recommendations for Chef Mickey's and Topolino's Terrace. What are the differences between these two character meals and which is better?
Chef Mickey's Character Breakfast
Chef Mickey's is located in the Contemporary Resort, just one monorail stop from Magic Kingdom. The restaurant is rather large placing tables in three different rooms/areas. The décor is casual with brightly colored tiles reminiscent of Mickey's kitchen. The meal is served family style, replacing the once buffet, with cast members bringing one of everything on the menu. Guests may ask for more of any item at any time. There are a variety of gluten-free and allergy friendly foods on the breakfast menu along with a number of special drinks, cocktails, and desserts.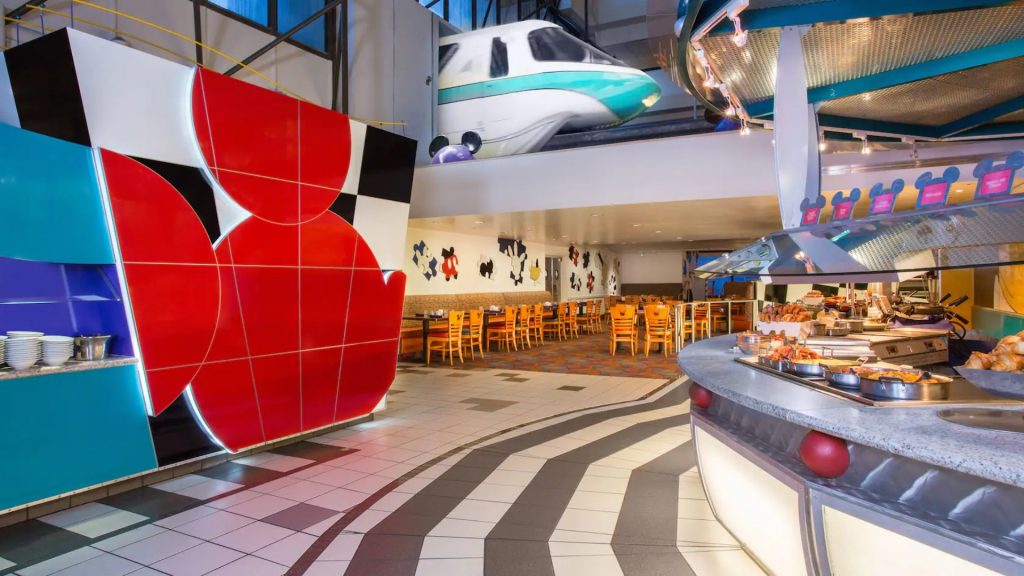 Chef Mickey's normally hosts 5 different characters during breakfast who visit each table for hugs, high fives, and autographs. You can expect to see Mickey, Minnie, Donald, Goofy, and Pluto dressed in their chef jackets, hats, and aprons.  Every thirty minutes or so the characters pause the greeting of guests to dance along to a song about making biscuits!  Because of its location on the monorail, when considering your trip itinerary, you may want to plan to dine at Chef Mickey's on a day you are visiting Magic Kingdom or even for one of your non-park days. Be sure to enjoy the view of the Polynesian and Grand Floridian resorts as well as Space Mountain and Cinderella's Castle from the wall of windows near the escalator before departing onto your next adventure.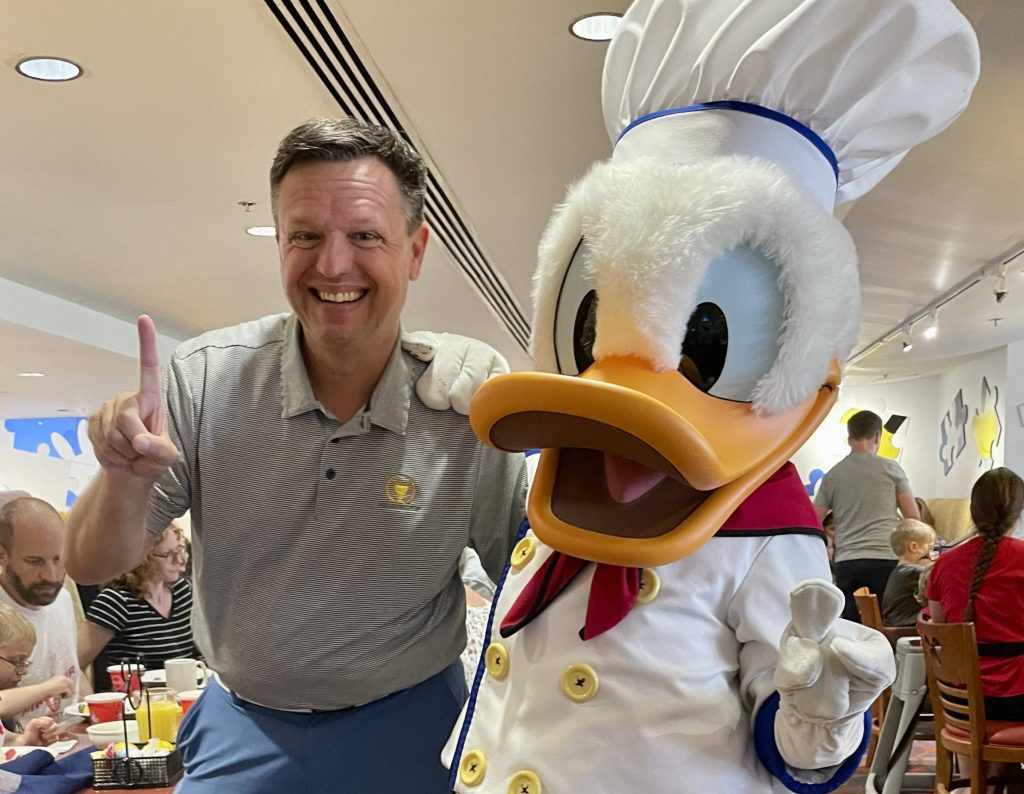 Topolino's Terrace Character Breakfast
Topolino's Terrace is located on the top floor of Disney's Riviera Resort, which is easily accessible from Disney's Skyliner. While the restaurant is large enough to seat many guests at a time, it is not as large as Chef Mickey's and we found this to be an advantage as far as amount of time characters were able to spend at our table and how many times they passed by. At Topolino's Terrace Breakfast à la Art, guests will be greeted by 4 Disney pals dressed in their artist clothing – Mickey, the painter, Minnie, the fashionista poet, Donald, the sculptor, and Daisy, the dancer. During breakfast, the characters also take a break from meeting guests approximately every 30 minutes to parade around and dance to a festive tune you might hear in a European restaurant.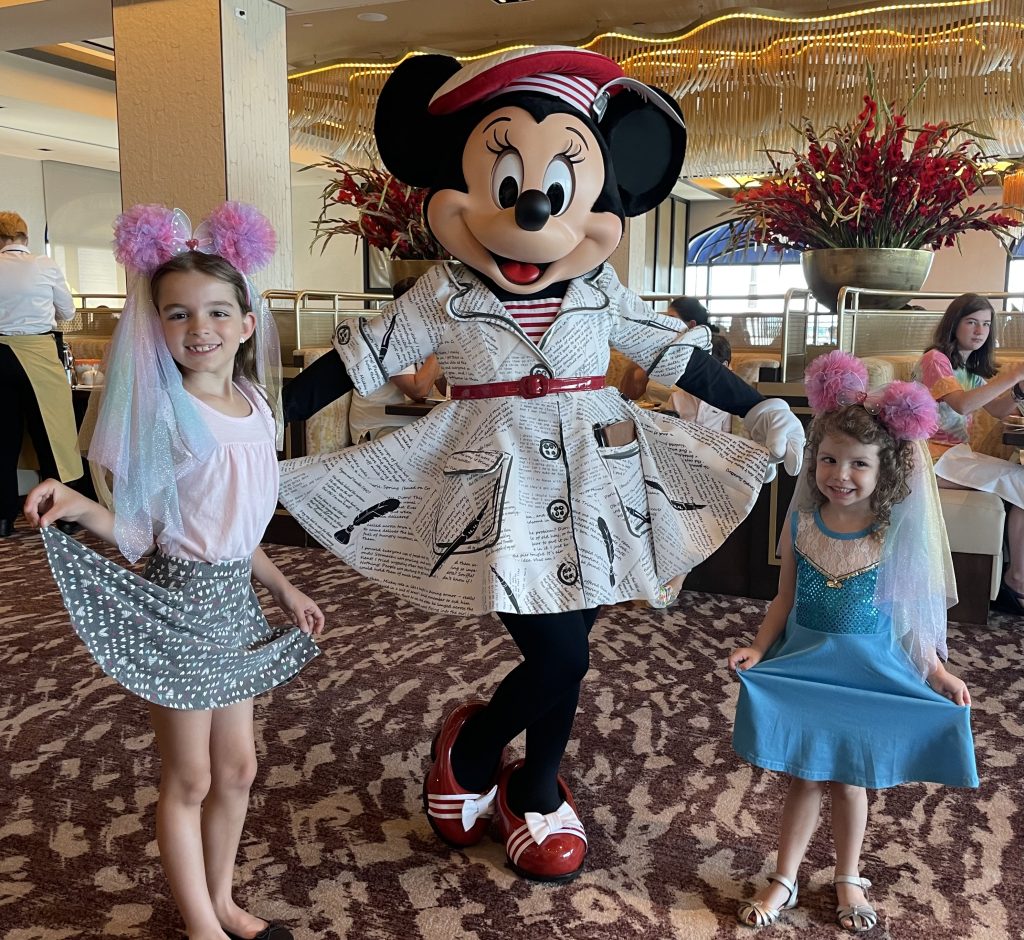 The decor at Topolino's Terrace is more sophisticated, matching the European aesthetic of the Riviera Resort, making dining there a signature dining experience. As a result, guests are asked to follow a dress-code that suggests attire to be "clean, neat and in good condition," and no swimwear. Once your table is ready, guests can be seated at regular tables and crescent-shaped booths and order entrees from an all-you-are-to-enjoy menu. There is also bar seating, however, the characters will not visit that location. If you fancy more of any entrée or side dish, simply as a cast member and they will be obliged to bring another serving. The menu at Breakfast à la Art also includes many allergy-friendly offerings. After you visit with the characters and enjoy your meal, step out onto the terrace for sweeping views of the Skyliner, Disney's Caribbean Beach Resort, Spaceship Earth at EPCOT, and the Tower of Terror at Hollywood Studios from across the water. Since Topolino's Terrace is at Disney's Riviera Resort on the Skyliner, choosing this character breakfast is best for days on which you are planning to go to EPCOT or Hollywood Studios, and is, of course, a perfect activity for a non-park day as you can use the Skyliner to visit other areas of Walt Disney World.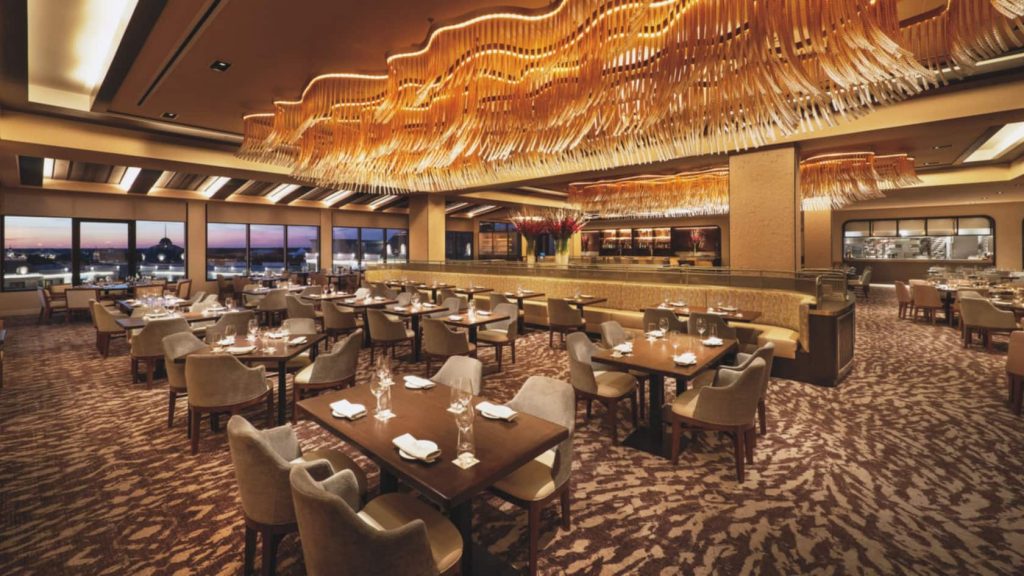 Chef Mickey's character breakfast and Breakfast à la Art at Topolino's Terrace are undoubtedly popular breakfast destinations and for good reasons. With delicious food and meaningful character interactions, you can't go wrong when you book a reservation for one or both of these meals during your Walt Disney World vacation. Have you dined at Chef Mickey's or Topolino's Terrace for breakfast? Which do you think is better? Let us know in the comments below!
Feature Photo by Disney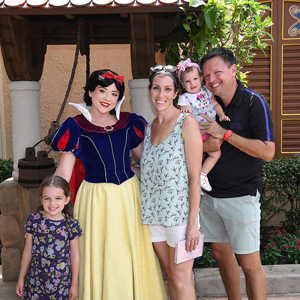 Written by
Shelley Wehler
Contributing Writer
Shelley is a stay-at-home mother of two girls living outside of Charlotte, North Carolina. Her love of all things Disney has grown even more as she sees the magic come alive through the lens of her young daughters. She spends her free time keeping up with the latest in Disney news and daydreaming of her next trip to the parks!