Disney's Quick Service Dining Plan will be returning for guests staying at  Disney Resort hotels on or after January 9th, 2024. The Disney Dining Plan is a great option for guests who plan on utilizing some of Disney's many restaurants and dining locations.
Quick Service Plan Overview
Disney's Quick Service Dining Plan includes 2 quick-service meals per stay, 1 snack of alcoholic beverage per night of stay, and 1 resort refillable mug for each guest over the age of three. A quick-service meal is defined by any counter-service dining location at the Disney parks and the Disney Resorts.
The biggest perk to having a quick-service dining plan is that these dining locations are walk-up only and do not require reservations. This allows guests to have more freedom in their planning for the day. Struggling to decide where to use your Disney Quick Service Dining Plan? Here are a few ideas!
Magic Kingdom
Casey's Corner
Casey's Corner is a casual dining spot located on a corner of Main Street U.S.A. serving hot dogs, chili dogs, corn dog nuggets. This baseball-themed eatery is a great spot to grab a quick bite in a central location. Many guests enjoy taking their food to-go and eating it on the hub grass near Cinderella Castle.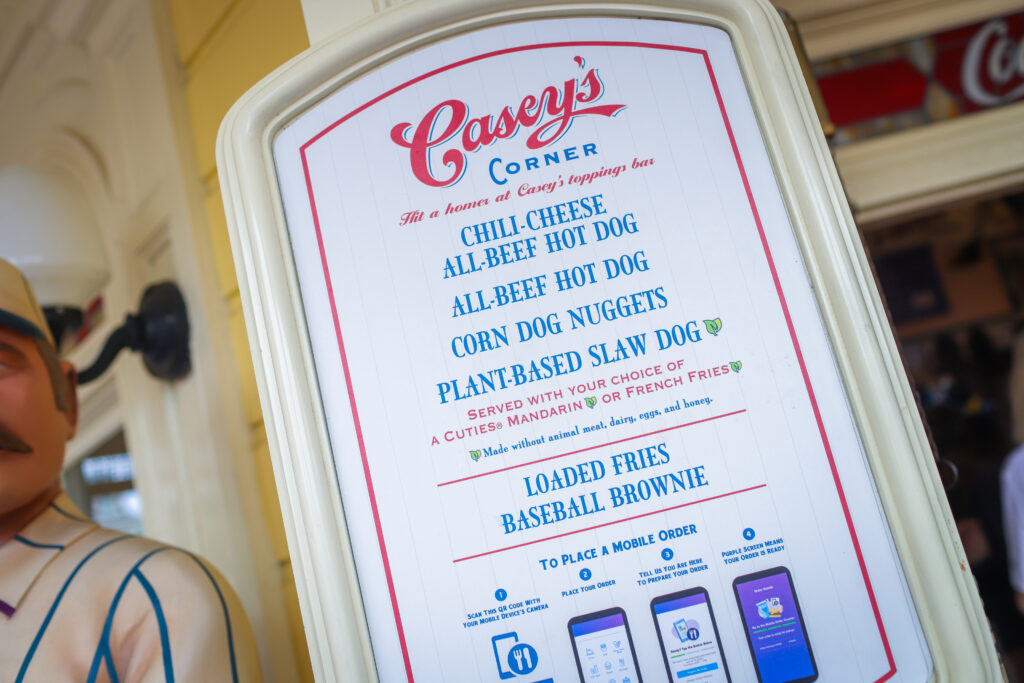 Columbia Harbor House
Located in Liberty Square near the Haunted Mansion attraction, Columbia Harbour House takes New England's finest casual cuisine and brings it to you in an old colonial America setting. Columbia Harbor House is known for their lobster rolls and Happy Haunts Milkshake.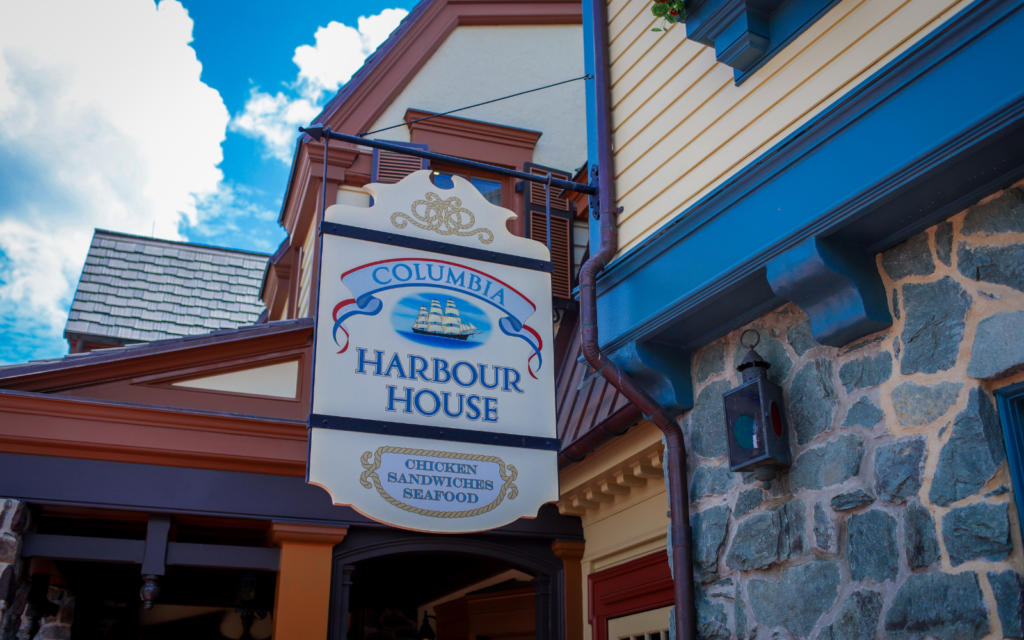 Cosmic Ray's Starlight Café
Need a quick lunch in Tomorrowland? Cosmic Ray's Starlight Café is a great option for American fare. Cosmic Ray's serves burgers, fries, chicken sandwiches, and chicken strips. Cosmic Ray's Starlight Café is one of my favorite options for families with children because of it's American-style food options and singing animatronic alien Sonny Eclipse!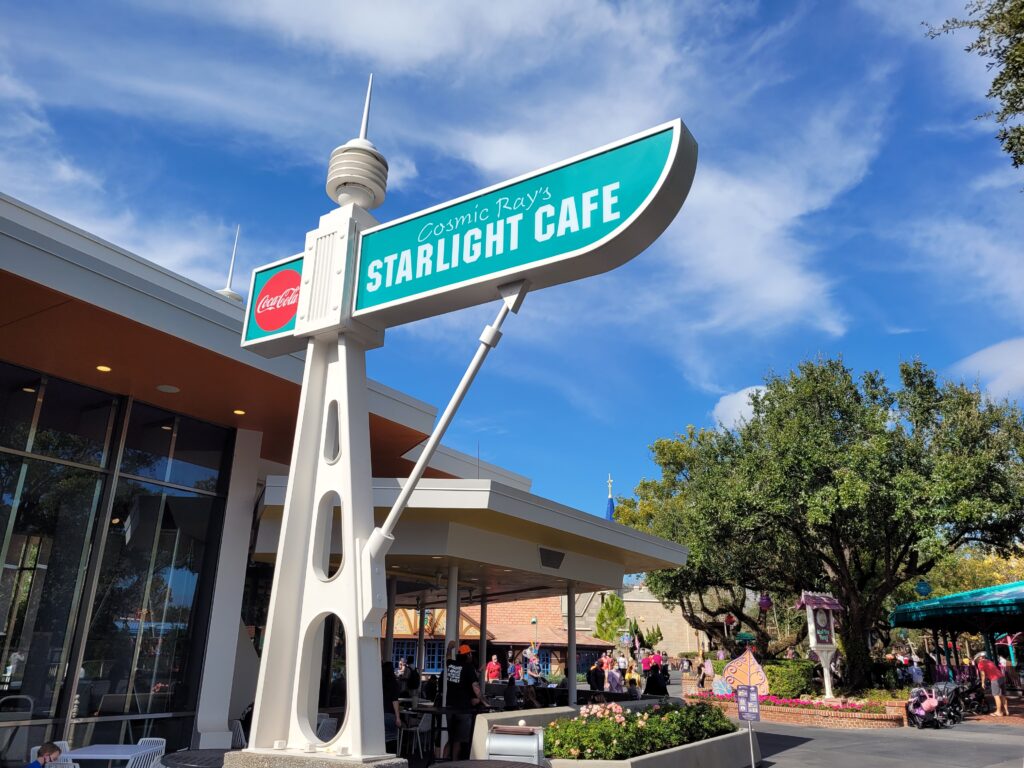 Pinocchio Village Haus
A great option in Fantasyland is Pinocchio Village Haus. Located near Fantasyland's famous attractions It's A Small World, Pinocchio Village Haus is a quick-service dining spot that serves a variety of flatbread pizzas and salads.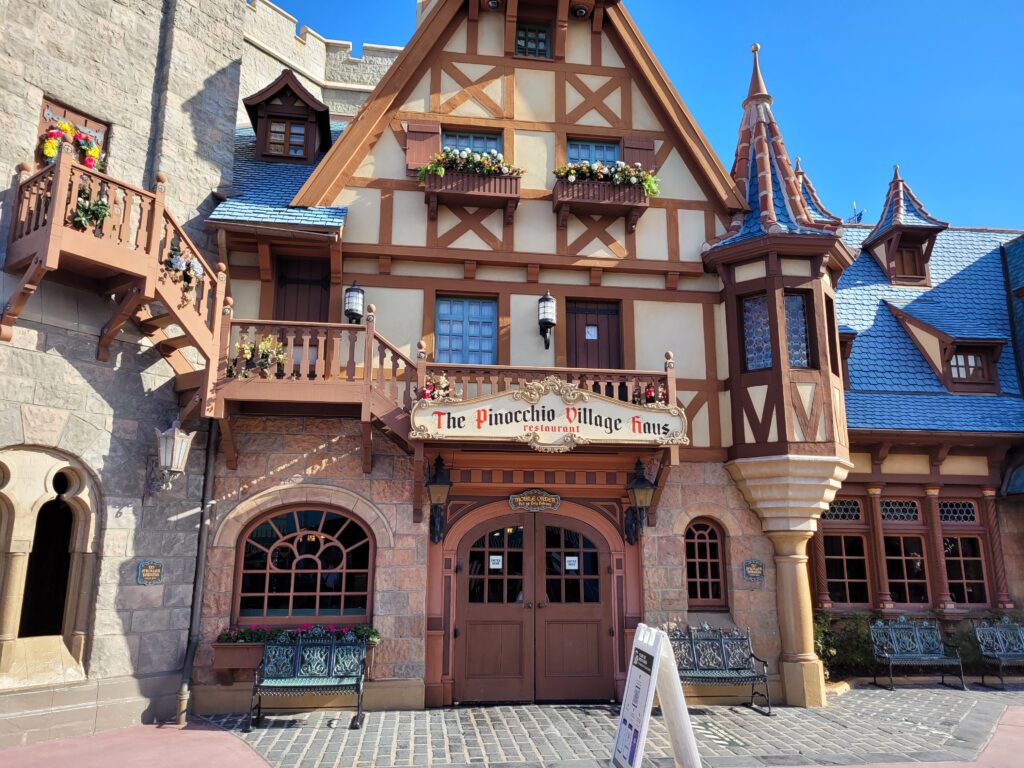 Hollywood Studios
Woody's Lunchbox
Toy Story Land is the perfect place for a quick-service meal, especially if you are traveling with little ones who won't want to leave the area! Woody's Lunchbox is an outdoor dining location that serves breakfast, lunch, and dinner. For breakfast, guests love the Lunch Box Tarts, which are a homemade breakfast pastry with various fillings. Woody's Lunchbox is best known for its "Totchos", which are a bowl of potato barrels, or tater tots, topped with chili, cheese, queso, corn chips, and sour cream.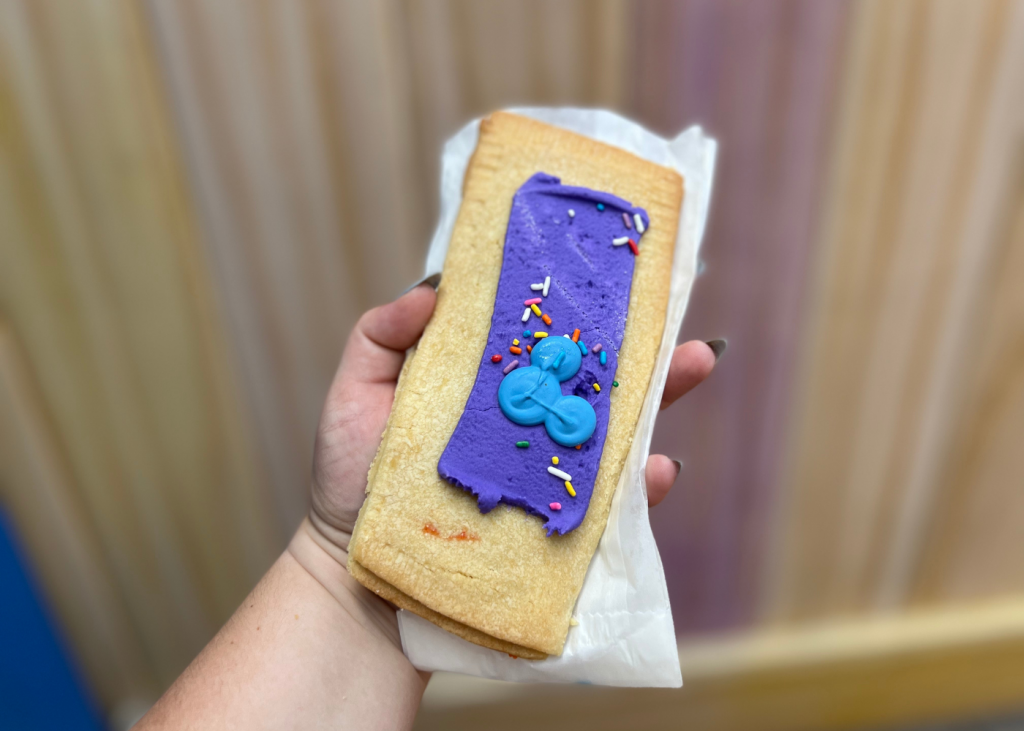 PizzeRizzo
PizzeRizzo is a lightly Muppets themed dining location that serves individual-sized pepperoni and cheese pizzas, pastas, and meatball subs. Looking for a quiet yet thematic place to dine? Check out the reception room upstairs.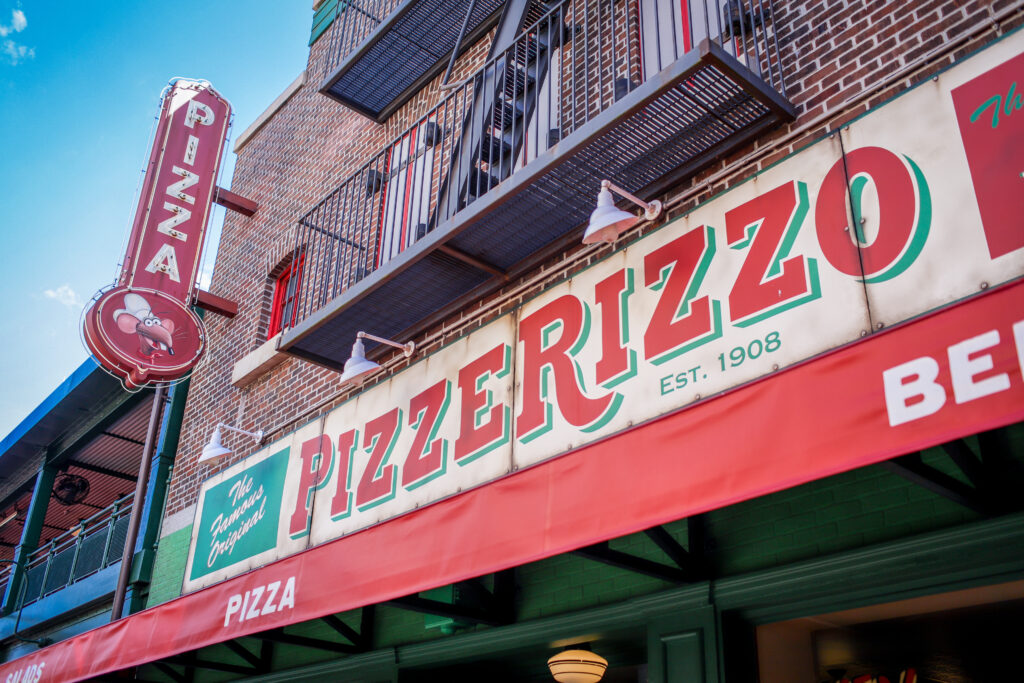 Docking Bay 7 Food And Cargo
If you are looking for a quick-service dining location that is heavily themed then check out Docking Bay 7 Food And Cargo in Galaxy's Edge. Made to feel like a working hangar bay, Docking Bay 7 Food And Cargo serves stir fry, poke tuna, hot chicken, pork ribs, and hummus spread.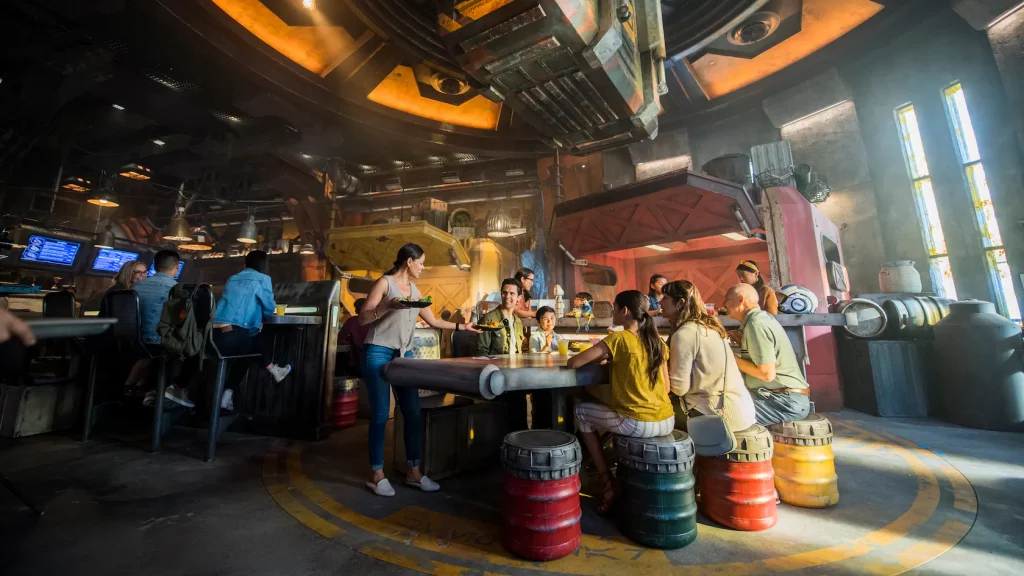 ABC Commissary
Need more variety for your meals? ABC Commissary has a very diverse menu consisting of shrimp tacos, pork tacos, buffalo chicken grilled cheese sandwiches, and Mediterranean salads.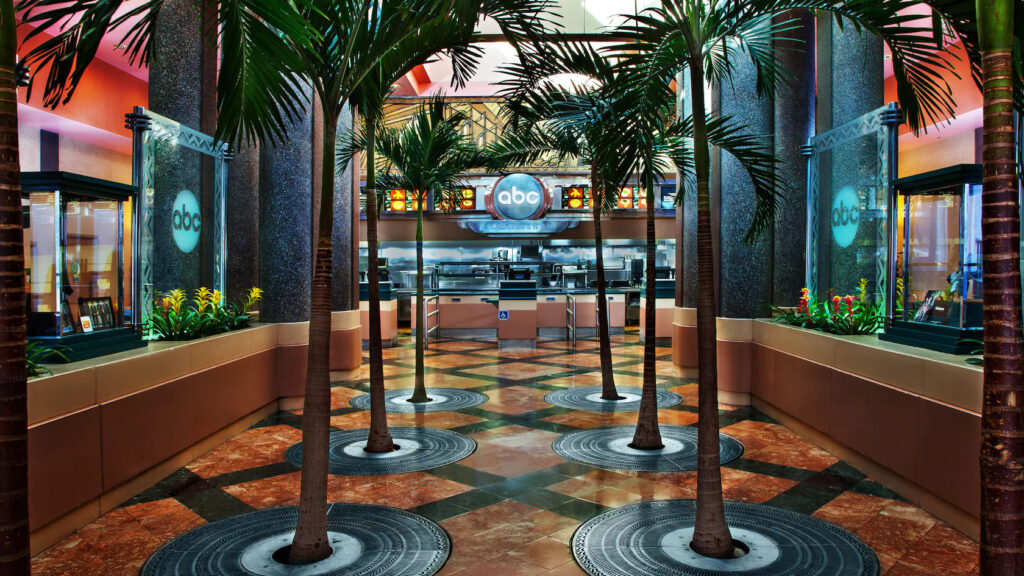 EPCOT
Sunshine Seasons
Do you have a picky eater in your family? The Sunshine Seasons food court within The Land Pavilion is a great option for you. Sunshine Seasons has several options available including salmon, chicken, stir-fry shrimp, pizza rolls, Asian noodle salad, roast beef sandwiches, and birria tacos.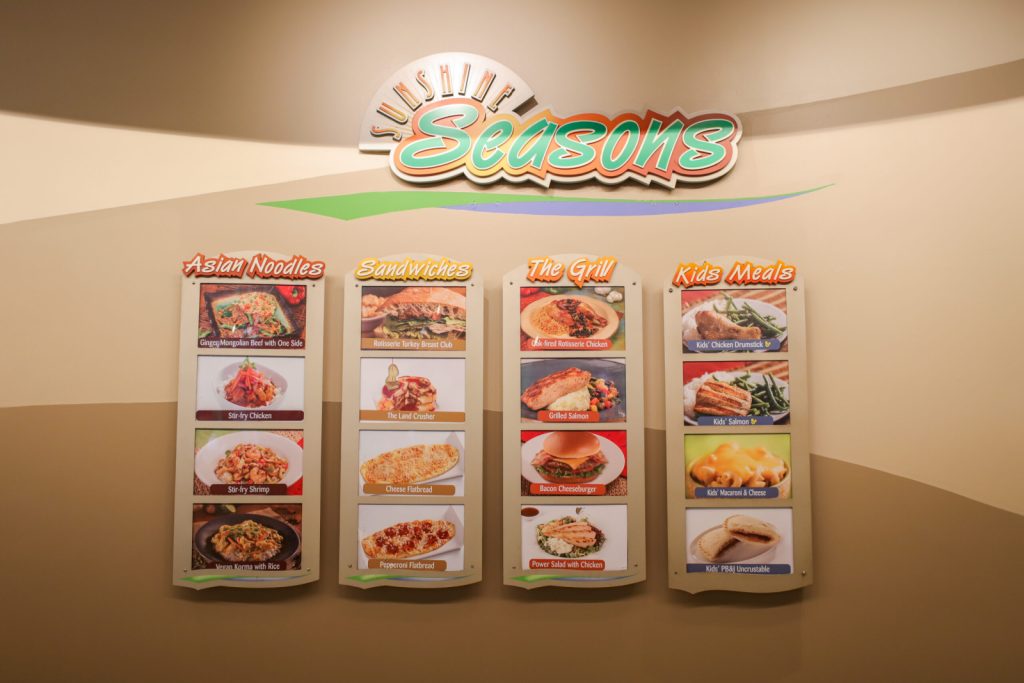 Regal Eagle Smokehouse
At the center of World Showcase is the American Adventure Pavilion, and within this is Regal Eagle Smokehouse. Regal Eagle is known for their smoked meats like ribs, pork butt, and brisket. There are other options as well like salads and burgers.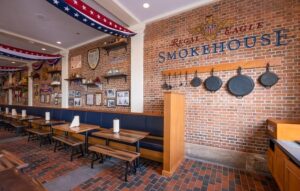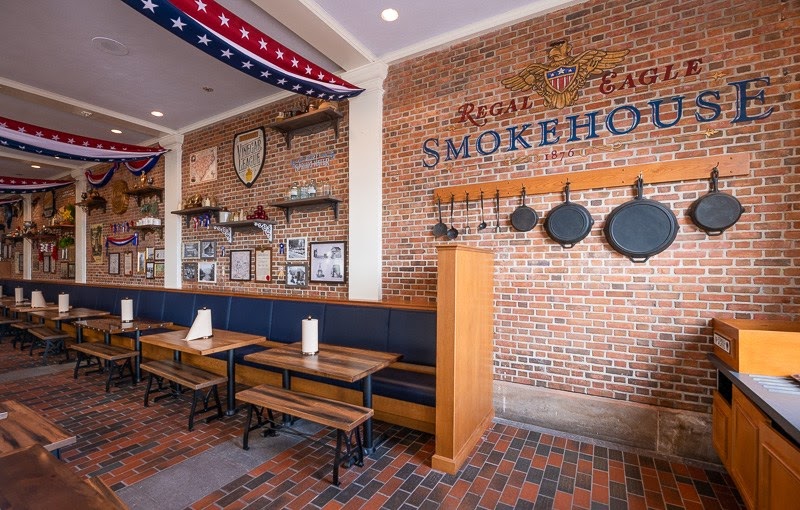 La Cantina De San Angel
EPCOT has fantastic restaurant options available throughout world showcase. One of my favorites is La Cantina De San Angel located outside of the Mexico pavilion. La Cantina De San Angel serves Mexican favorites like tacos, nachos, and cheese empanadas.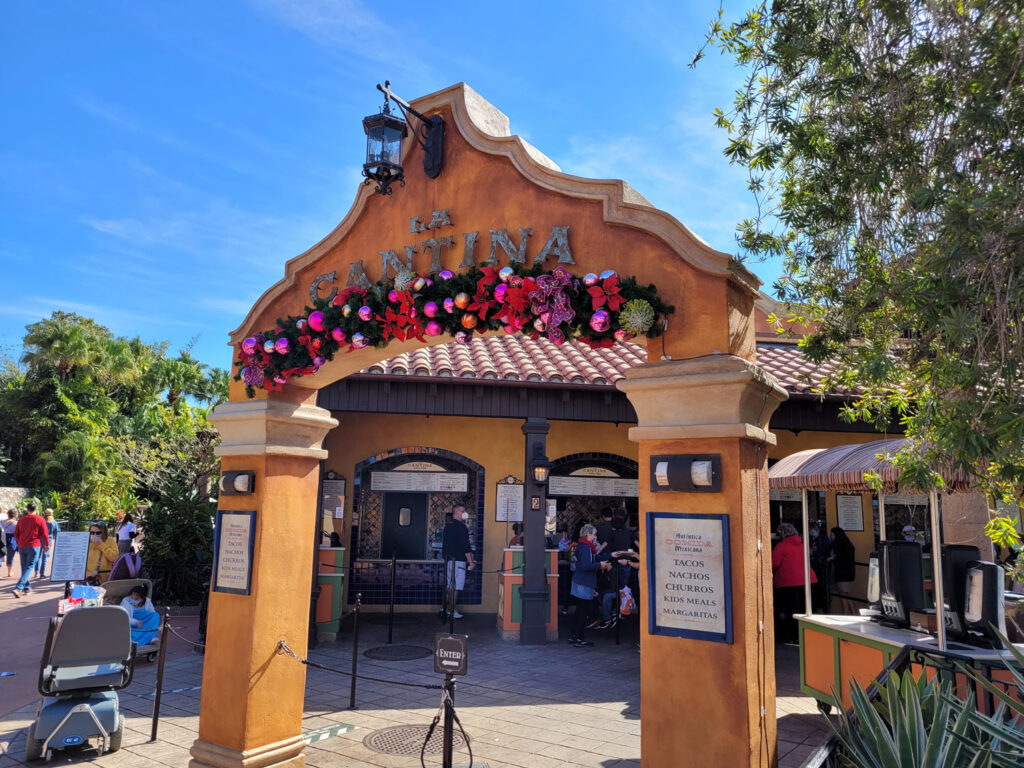 Katsura Grill
Katsura Grill is another great option within World Showcase, this time at the Japan pavilion. If you love Japanese food then you'll love the options served of sushi, noodles, salads, and beef teriyaki.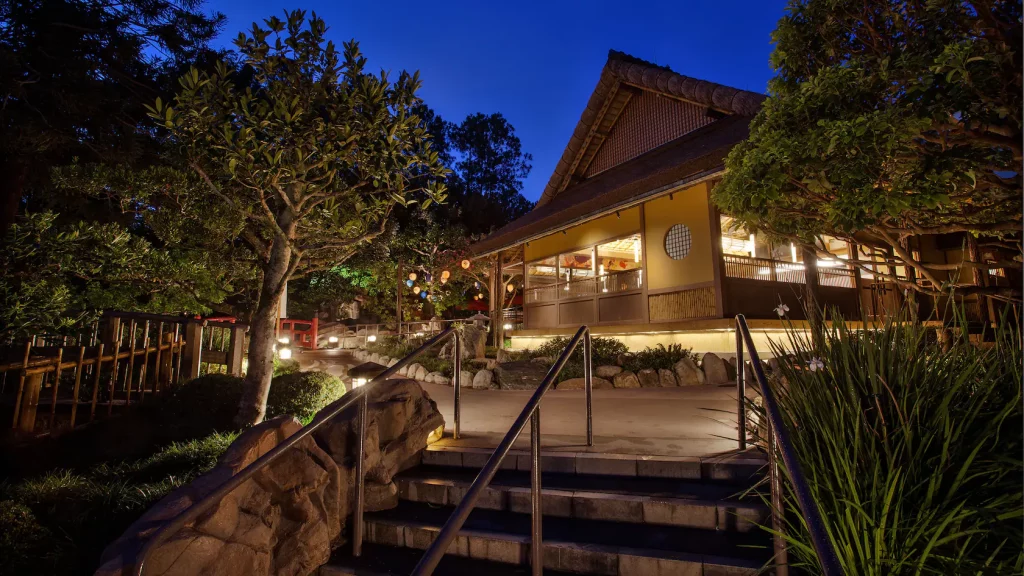 Animal Kingdom
Flame Tree Barbecue
Located at Discovery Island in Animal Kingdom, Flame Tree Barbecue is a delightful smokehouse with options such as ribs, chicken, pulled pork, and other favorites.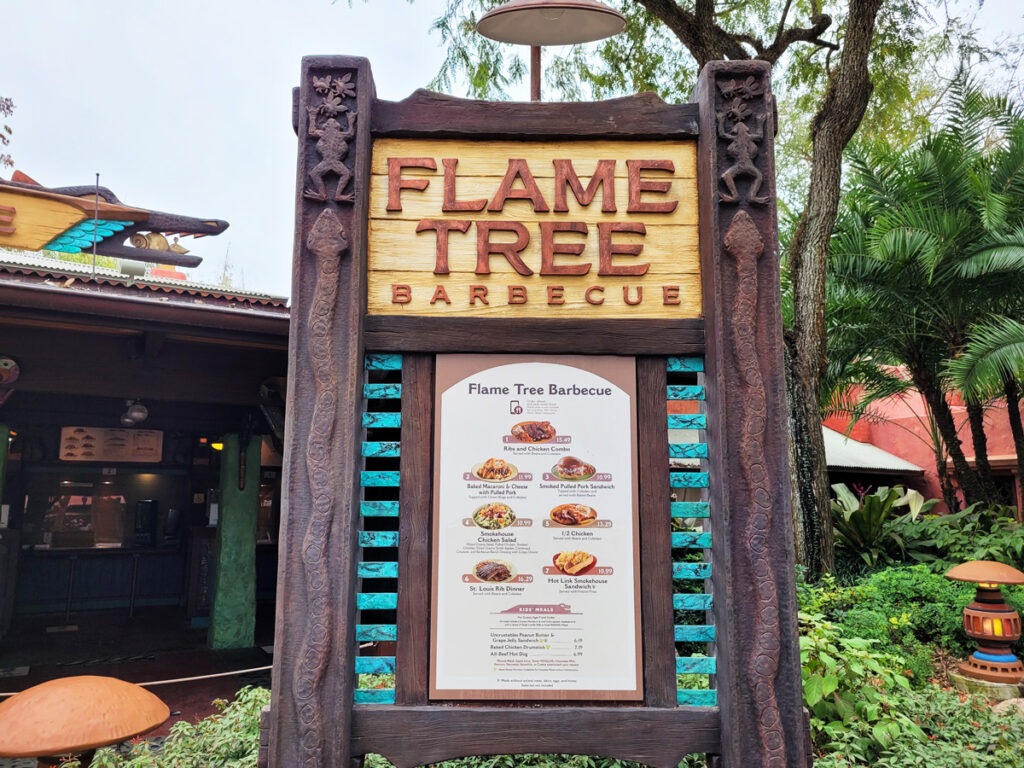 Restaurantosaurus
If you are traveling with children then you'll love Restaurantosaurus as a quick-service dining option. This dino-dig site themed restaurant serves burgers, fries, and chicken tenders.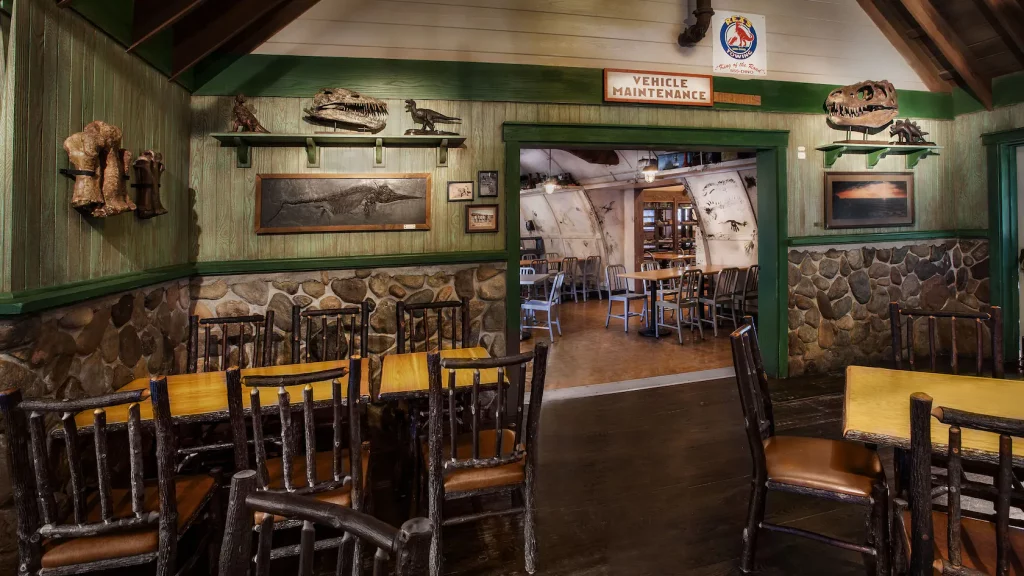 Satu'li Canteen
If you love Avatar and the world of Pandora, then you will love this quick-service dining option. Located within Pandora at Disney's Animal Kingdom is Satu'li Canteen. This dining spot serves dishes styled to be from another planet. Enjoy food like tuna, grilled beef, chicken, and garlic shrimp dressed up in new ways.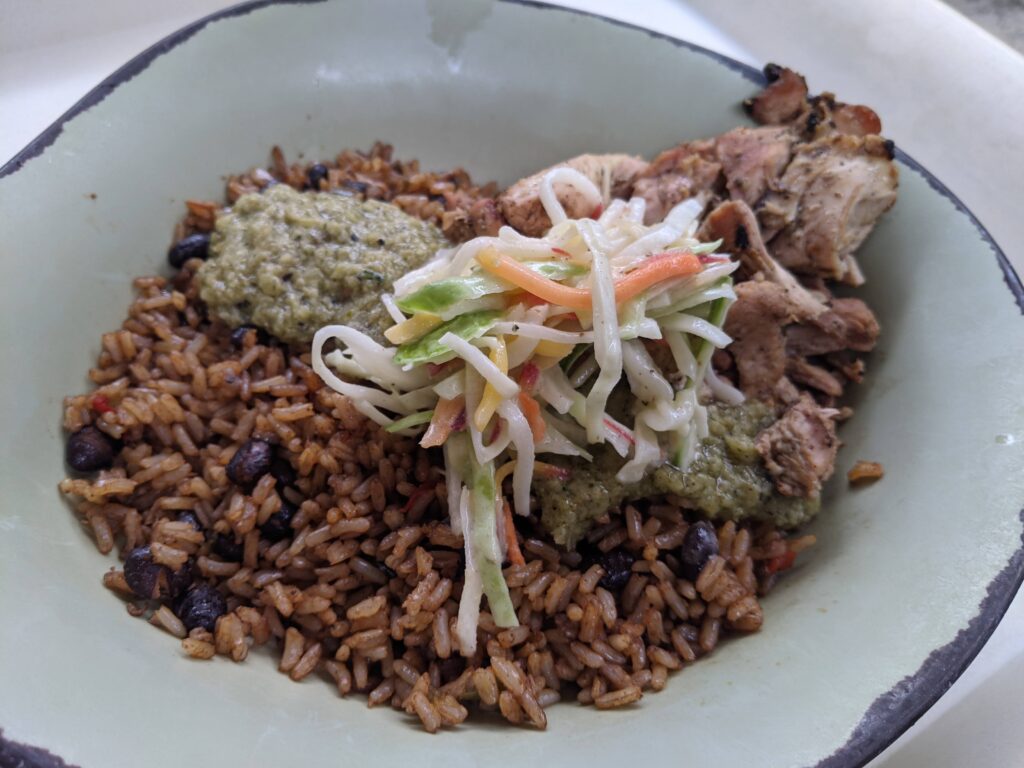 What is your favorite quick service dining location at Disney World? Let us know in the comments!
Featured Photo: Emily Murray.
Written by
Megan Woodard
Contributing Writer
Megan was born into a Disney family. Her first trip to Disney World was when she was only 18 months old. Now as an adult, Megan loves to share the magic of Disney with her two toddlers. Keeping up with Disney news and Disney World knowledge is a fun hobby for Megan. Disney World is her favorite place to be and continuously brings back her childhood joy.