One of the aspects of Disney Vacation Club that many owners and potential buyers love is the flexibility. Unlike a traditional timeshare, you are not locked in to a certain week of the year, every year. However, some people to crave that certainty of knowing you will be able to go the same time every year! For those folks, Disney introduced "guaranteed weeks" back in 2011, which have now been re-branded as "favorite weeks". By purchasing a favorite week contract, you are able to stay at your home resort during a fixed week year after year.
Guaranteed Weeks Origins & Availability
Disney Vacation Club is always listening to members, and evolving with the times. As part of the Aulani, Disney Vacation Club Villas debut in 2011, guaranteed weeks were introduced. Guaranteed weeks were quietly offered for all newly opened resorts after Aulani, though remain unavailable for older resorts. Currently, you can find resale guaranteed week contracts at Villas at Disney's Grand Floridian, Disney's Polynesian Villas and Bungalows, Copper Creek Villas and Cabins, and Disney's Riviera Resort in addition to Aulani. Additionally, Disney Vacation Club has previously offered a different flavor of guaranteed weeks in 2018 meant to ensure accommodations for folks who travel to Walt Disney World for runDisney events, sometimes referred to as "guaranteed event week" contracts, with a Copper Creek home resort. You may also stumble upon these contracts on the resale market!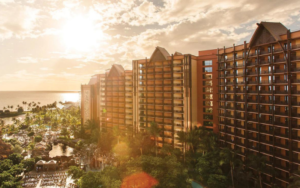 The guaranteed week or favorite week designation stays with the individual contract, even if the contract changes ownership. Although it is relatively rare to find guarantee week contracts on the resale market, it definitely does happen from time to time! Keep your eyes peeled on the DVC Shops resale page to snag a guaranteed week contract, or you can purchase directly through Disney.
As direct Disney Vacation Club sales for the Villas at Disney's Grand Floridian Resort and Spa opened up, Disney rebranded the guaranteed weeks to favorite weeks.
How Do Favorite Weeks Work?
Rather than a general Disney Vacation Club contract with vacation points you can use whenever, favorite weeks have a few additional mechanics.
Selecting A Week
The purpose of a favorite week contract is to lock in the same week every year for your vacation, so naturally the contract specifies the week of the year. Weeks throughout the year are numbered from week 1 to week 52. Favorite weeks begin with check-in on a Sunday, and end with check-out the following Sunday. This is also how the prior version of guaranteed week contracts worked. These weeks are relatively inflexible, and you will not be able to adjust the check-in and check-out dates without moving your entire reservation.
The runDisney iteration of guaranteed events weeks are slightly different, as those are meant to accommodate races. Instead of a very specific week with check-in on Sunday, you are guaranteed a week around a specific runDisney event. This does need to be a single runDisney event offered; it cannot change year to year. For example, if the guaranteed event week contract is for the princess half marathon, the contract owner will not be able to switch it to the wine and dine half marathon event. Generally, a specific week is noted on the contract, for example week 2 for the January marathon weekend. However, if the runDisney event moves, the guaranteed event week will also be adjusted to correspond with the timing of the event. Finally, guaranteed event week contract owners are able to adjust the check-in and check-out days slightly, unlike the stricter terms for standard guaranteed weeks. This helps accommodate runners as the events are typically over the weekend, so a Sunday to Sunday vacation timeframe does not make a lot of sense.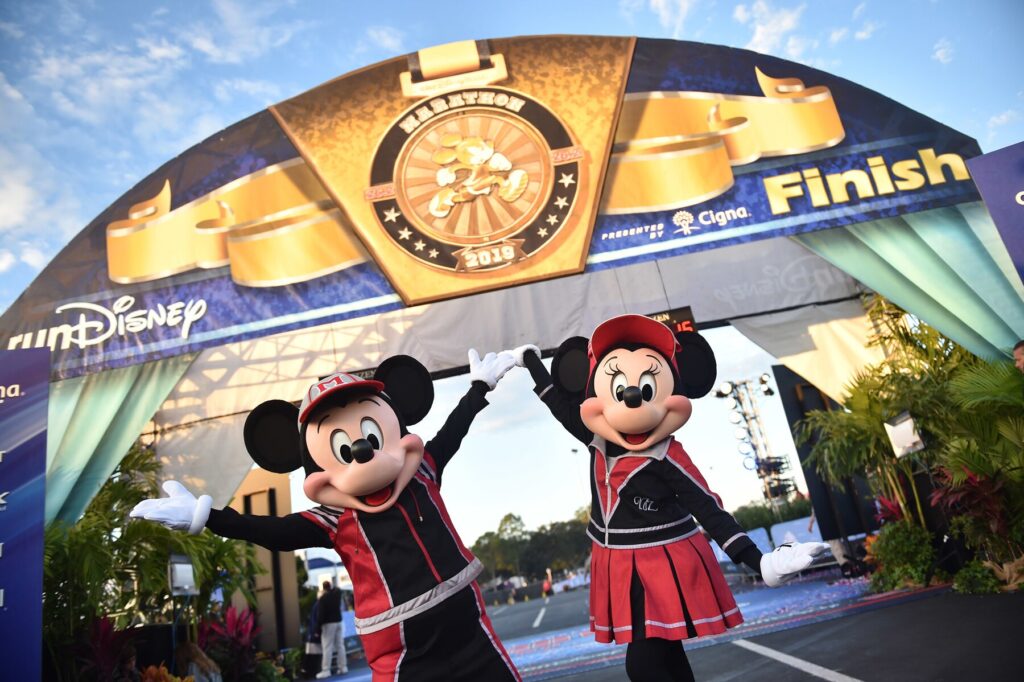 If you are looking to buy a resale guaranteed or favorite week contract, be sure to pay attention to the week specified!
Buying directly through Disney though means you can select the favorite week you want. Busy times of the year tend to be most alluring for favorite week contracts, because having the fixed week for DVC accommodations makes the logistics of planning your vacation much simpler. Weeks 51 and 52 tends to be popular, as those encompass time when many kids are out of school, and some combination of Christmas and New Year's Eve in many instances. But note that given the nature of our calendars, holidays can change weeks over the years. For example, American Thanksgiving tends to be in weeks 46 or 47. But you will want to look ahead at the calendar to determine which week over the next couple of decades will be more to your liking; in this case, I would suggest week 47 over week 46 if you are targeting a Thanksgiving stay. Your favorite week is static, even though the holidays move. If I were to buy a favorite week contract, I would likely target week 52 as presumably that would bounce between Christmas and New Year's Eve every year! This would save me a ton of stress in planning the trip and guarantee I get to see the resort dressed up for the holidays.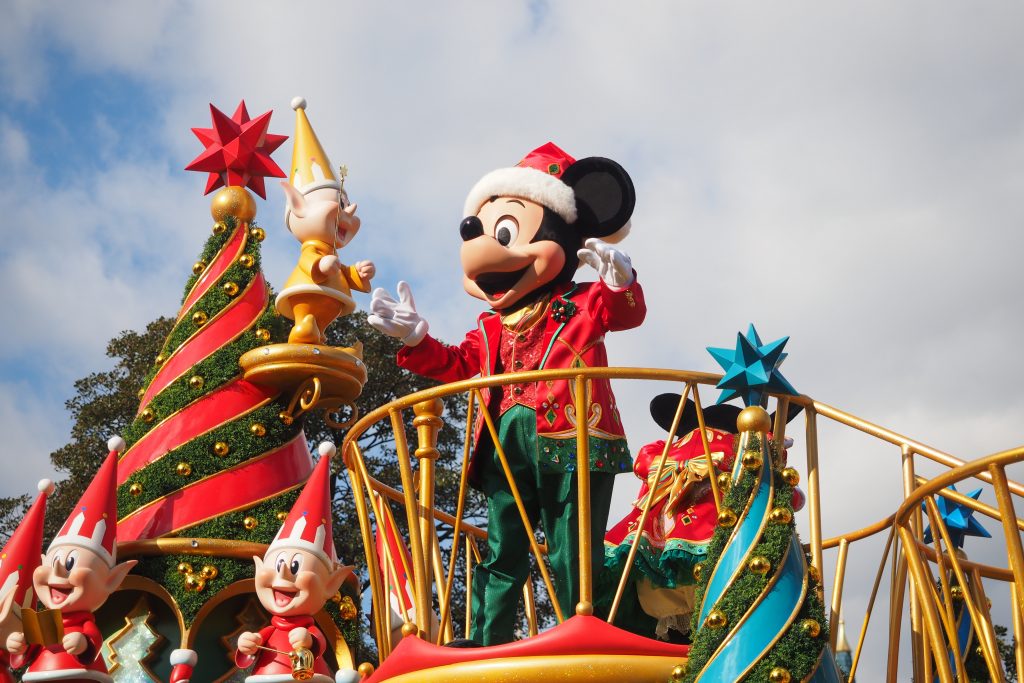 Amount of Vacation Points Purchased
Favorite weeks are overall a perk, and this does come at a slight premium. Specifically, a favorite week contract will cost about 10% more points than the number of vacation points it would typically cost to book that villa size in that home resort. The dollar per point price will not cost more, but you are simply required to buy a few more points. For example, a lake view deluxe studio in January at the Grand Floridian would normally cost 153 points for a week; weeks 1, 2, 3, and 4 as a favorite week contract at the same resort for the same room and view will result in a 168 point contract. View favorite weeks points costs:
Using Your Favorite Week, Or Not!
Typically, just prior to the 11 month home resort booking window opening up, Disney Vacation Club automatically books your accommodations covered by your favorite week contract. Therefore, you will not ever have to worry about the stress of booking your room!
But you do not actually have to always use your fixed week specified in your favorite week contract. For any given year, you can opt out of the favorite week specification, then the vacation points that would normally be used to book your favorite week will be added to your account as standard vacation points for your use. This option to opt out of your favorite week allows you to travel during different times of the year, stay at different resorts, or book different villa sizes as you please. Ultimately, you still have all of the flexibility Disney Vacation Club offers. If opting out of the favorite week, normal rules apply. For example, favorite week points can be banked and borrowed following the same policies for all vacation points.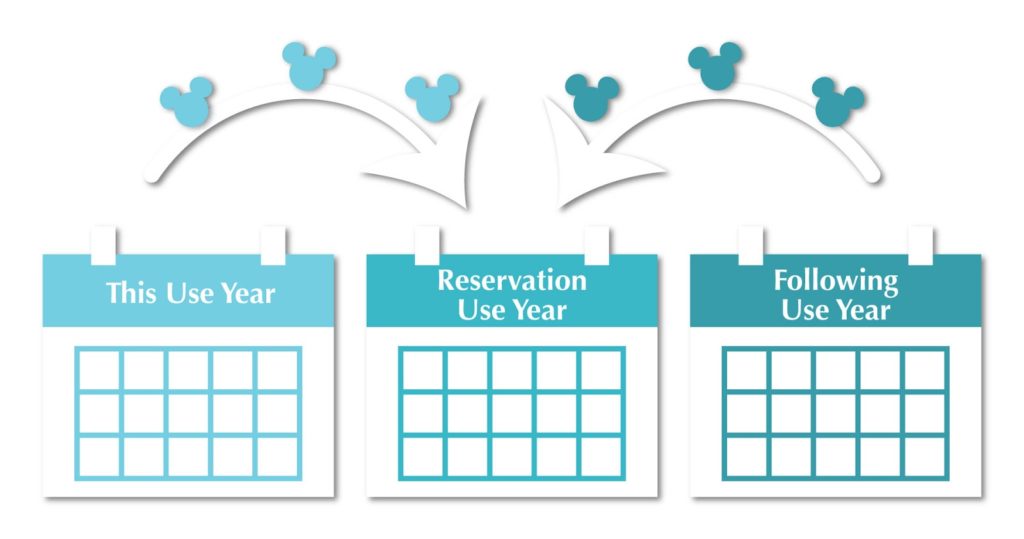 Points Benefits Of Favorite Weeks
Points charts can be adjusted over time, like we have seen in recent years. There is no guarantee points charts will change in the future, but purchasing a favorite week contract guarantees you will be able stay in that villa size at that home resort for your favorite week regardless of if the points requirements ever go up. In this way, some people view favorite weeks as protecting the value of the contract, as you will not be subjected to potential point increases in the future.
Overall, contracts with a guaranteed week or favorite week designation do cost a bit more, but also remove quite a lot of stress from the planning process. If this fixed week vacation appeals to you, keep your eyes peeled for the perfect resale contract!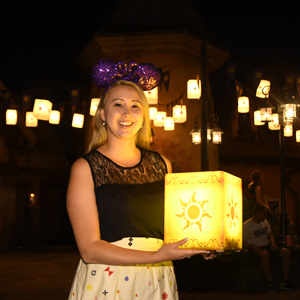 Written by
Jacqueline R.
Contributing Writer
Jacqueline is a PhD scientist with a passion for synthesizing detailed information in an understandable format. She is a Disney Vacation Club owner, overall Disney fan, and the primary content creator on the YouTube channel Pixie Dust PhD.