Once you arrive at your dream Walt Disney World vacation, you may be busy trying to catch all of the magic happening around you with your own camera. Getting the perfect shot in front of Cinderella's castle or the Tree of Life can be difficult with the crowds of people coming from and going in all directions or just getting your entire family to look at the camera at the same time! And while you can stop to have a PhotoPass photographer take a few pictures of you in certain key spots around Disney World, if you're looking for a personalized experience that allows you more time with a designated photographer in a scenic spot, a Capture Your Moment photo shoot is for you!
Capture Your Moment began in early 2020, before the Covid-19 shutdown, but is back up and running at two Walt Disney World parks. With Capture Your Moment, guests can book a 20-minute photo shoot with a photographer at either Magic Kingdom or Animal Kingdom. You will meet your photographer at the park and discuss where in the park you would like to take photos (based on availability and accessibility) and you travel to that location. Once there, the camera will start snapping for up to 20 minutes! If you'd like more time, you are able to book back-to-back sessions for a total of 40 minutes.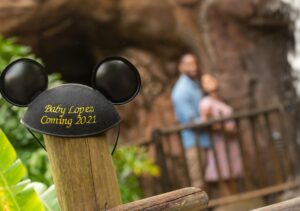 Capture Your Moment is for anyone and everyone, but can be particularly helpful when you're aiming to get just the rights shots for a special occasion. Want to propose? Book Capture Your Moment to ensure the perfect photos for the surprise. Looking for that unique way to make a baby announcement? Capture Your Moment will provide a personalized experience for getting your photos just right. You may want to celebrate other special occasions with a Capture Your Moment photo shoot such as a milestone birthday, high school or college graduation, anniversary, or family reunion, but Capture Your Moment is also for any family or travel party who just wants to utilize a designated photographer to capture photos that will help them remember their special trip. The photographers can help divert crowds and direct the camera in the right angles to make those photos as magical as you hope they could be!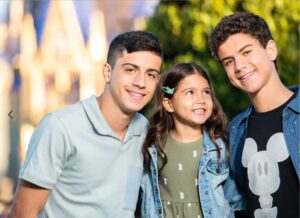 Each 20-minute Capture Your Moment session is priced at $50 plus tax and guests who have booked this service report receiving well over 50 photos! The Capture Your Moment photos will be available to download for guests who have purchased Memory Maker or Memory Maker One Day, including those who have PhotoPass benefits with their annual pass. If you wish to purchase the photos individually, you may do so at Town Square Theater in Magic Kingdom, Garden Gate Gifts in Animal Kingdom or on the Disney PhotoPass webpage.
A few things to note is that guests must have a valid park ticket and reservation for the day of the photo shoot.  If you need to cancel or reschedule, guests must do so before 24 hours in advance in order to avoid being charged the full amount of the session. The maximum number of people able to participate in one 20-minute session is 8 and guests age 14 and under must be accompanied by an adult age 18+. Any clothing or props supplied by the guests to be worn during the shoot must comply with Walt Disney World Property Rules and wedding attire is not permitted for Capture Your Moment experiences.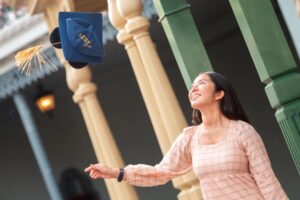 Are you ready to book Capture Your Moment at Magic Kingdom or Capture Your Moment at Animal Kingdom? It's strongly recommended that you do so in advance by reserving online or by calling (407)-939-7758. You may be able to book a reservation the same day as your park visit by checking with a cast member at Box Office Gifts in Magic Kingdom or Guest Relations at Animal Kingdom.
Have you or your family experienced Capture Your Moment? What did you think of the results? Let us know in the comments below!
Featured Photo courtesy of Disney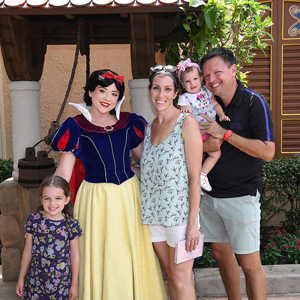 Written by
Shelley Wehler
Contributing Writer
Shelley is a stay-at-home mother of two girls living outside of Charlotte, North Carolina. Her love of all things Disney has grown even more as she sees the magic come alive through the lens of her young daughters. She spends her free time keeping up with the latest in Disney news and daydreaming of her next trip to the parks!