Guests of Disney parks around the world have been enjoying 3D experiences during certain attractions for decades, but The Walt Disney Company filed a patent in 2021 to take that technology up a notch. On December 28, 2021, the U.S. Patent and Trademark Office granted a patent for a "Virtual World Simulator that enables multiple users to experience a 3D virtual world." What's more is that this simulation would be available from multiple vantage points, meaning many people could see it at the same time, and would not require the use of virtual reality glasses, goggles or digital devices that are typically used when engaging in virtual reality activity. Wow! Can you say futuristic? This certainly sounds like it coincides with Walt Disney's own vision to challenge technological barriers, but what would this actually look like to park guests?
Disney is aiming to create a virtual reality environment in a section(s) of the park that would allow guests to interact with virtual characters. This could be a specified area or zone to include ride queues! The projected image would appear like a hologram. Some have likened this to the image of Rey in the 1st pre-show room of Rise of the Resistance at Disney's Hollywood Studios. The difference between this new patented technology from Disney and other virtual reality imaging that already exists is that the image is not projected onto a screen or through a device, rather it would be projected right into the (specifically designed) environment for guests to see.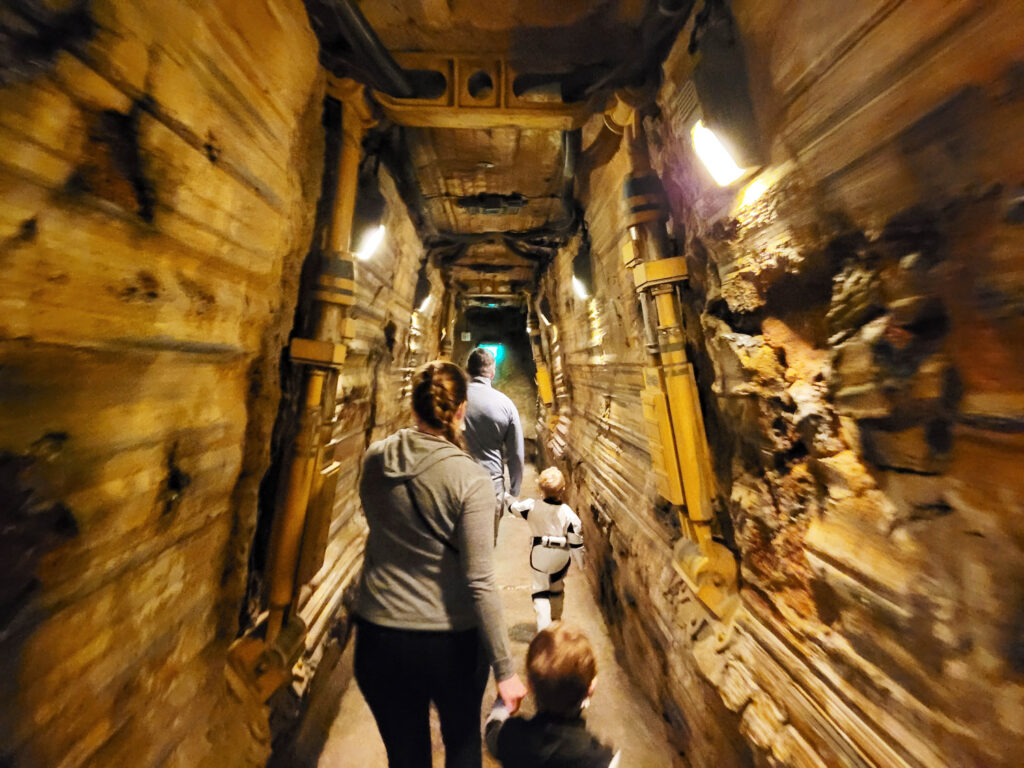 This ground-breaking technology that is now patented to Disney will be unique in the world of VR (Virtual Reality) and AR (Augmented Reality) that is growing in popularity as a way to enhance entertainment and theme park experiences. Disney's goal was to obtain the patent first, because they believe others companies share similar ideas, and wanted sole rights to this leading-edge technology. With an expedited patent approval time of just six months, all signs point to a roll-out of this new feature in the near future. In which parks and in attractions will we see it? Stay tuned to DVC Shop for more details as Disney releases more information!
While Disney does not currently have any virtual reality experiences for guests, Disney has used advanced AR technology to shape guest experiences in recent years. Did you know that Augmented Reality technology is used in Rise of the Resistance to teach ride operators how to load and unload First Order Fleet Transport vehicles and how operate the attraction dispatch board? We also have seen AR photo lenses made available when purchasing Genie+. These fun lenses allow you to create unique images while taking your own photos on your smart device all over Walt Disney World property to include your resort, on the Skyliner or Monorail, in Disney Springs, and of course near attractions or in attraction queues. By using your device's location, different lenses are made available to you such as transforming you into a Disney character or changing Cinderella's castle back to its 25th anniversary décor! Access these AR lenses after purchasing Genie+ and when on Walt Disney World property by opening your My Disney Experience App, choosing "more" on the menu, and then "Disney Photo Pass Lenses."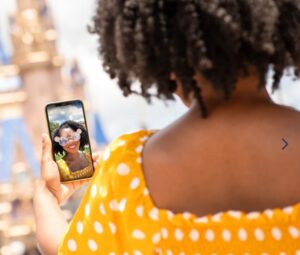 What do you think of this new announcement? Do you like how Disney continues to create more magic for guests by pushing the boundaries of technology? With which characters or in which attractions would you like to see the Virtual World Simulator debut? Let us know in the comments below!
Featured photo: Disney.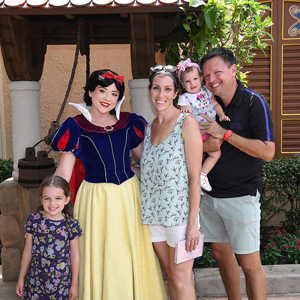 Written by
Shelley Wehler
Contributing Writer
Shelley is a stay-at-home mother of two girls living outside of Charlotte, North Carolina. Her love of all things Disney has grown even more as she sees the magic come alive through the lens of her young daughters. She spends her free time keeping up with the latest in Disney news and daydreaming of her next trip to the parks!