With the coming of February, it's about that time of the year to start looking forward and making your travel plans for 2024. As some of you may know DVC members are able to begin booking their vacations up to 11 months in advance at their home resort, so in the month of February in 2023, DVC members can starting booking as far out as January 2024.
This is why we look to the future and want to give you a heads up that there has been an pool closure announced for the Vero Beach Disney Vacation Club resort. This closure will see the feature pool and the Pirate's Plunge Pool at Vero Beach closed for refurbishment starting January 8th, 2024, and will last all the way until a yet-to-be-determined date in March of 2024. Also, during this time the Tiger Lily Wet Play Area, Port Holes Miniature Golf and the whirlpool spa will be closed.
To help our guests prepare for their visits early next year, we will communicate that the Vero Beach Feature Pool and Pirate's Plunge Pool Slide will be closed for refurbishment Jan. 8, 2024-late March 2024. The Tiger Lily Wet Play Area, Port Holes Miniature Golf and the whirlpool spa will also be closed while the pool is being refurbished.
When the refurbishment takes place, please encourage guests to follow temporary signage to access the Community Hall and Winds and Wave Bar and Grill, as there will be an alternate path of travel. Guests will also see and hear refurbishment work during daytime hours, typically from 9 a.m. to 6 p.m.
Disney Destinations
In spite of the closure, Vero Beach Resort remains open and ready to welcome guests. During this period, be sure to take advantage of all that this amazing property has to offer – including its beautiful beachfront backdrop!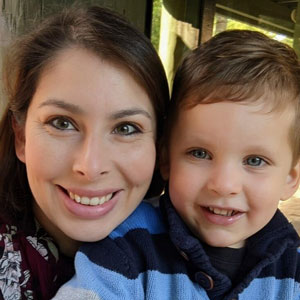 Written by
Rachel Van Norman
Contributing Writer
Rachel fell deeply in love with all things Disney as a little girl. Now as a wife and a mother herself, she shares this Disney obsession with her son and everyone around her. From her love of princesses to eating all the Disney food, Rachel spends her time radiating Disney magic and keeping everyone up to date on Disney news.