The treasured souvenirs you find during your vacation can be some of the best reminders of your trip. In Disney World, there is certainly no shortage of shopping locations to find a special keepsake–but if you are looking for something especially unique to commemorate your Disney World vacation, then look no further than these specialty shops found only in DVC resorts.
Wyland Galleries – Boardwalk Villas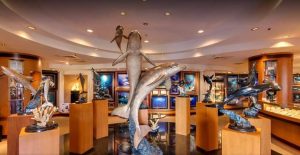 Along a row of charming storefronts at the Boardwalk Villas' seaside-themed walkway, you will find Wyland Galleries. The artist Wyland is internationally recognized for his marine life artwork and dedicated conservation efforts. His galleries offer an expertly-curated collection of unique artwork, from paintings to jewelry to sculptures.
At the Boardwalk Villas' Wyland Galleries location, visitors are continually drawn in to see the impressive display of bronze statues, original paintings, jewelry collections, lucite sculptures and more. Don't forget to check out the amazing bronze Disney-inspired tables and Disney artwork!
Basin White – Grand Floridian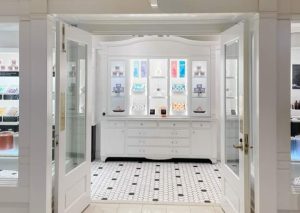 What vacation is complete without a little rest and relaxation? The blissful products you can find at Basin White in the Grand Floridian Resort are a perfect and affordable way to add a little spa moment to your Disney vacation.
At Basin White, you can find a luxurious assortment of bath and beauty products including handmade soaps, bath salts, lip balm, body butter, shampoo and conditioner bars, bath and shower bombs and more. What better way to end a long day at the Disney parks than by relaxing in your resort tub with a bath bomb? 
Many of the scents and product themes are also inspired by your favorite Disney characters. Throughout the year, seasonal items are often featured in the store (such as special Halloween soap scents and designs).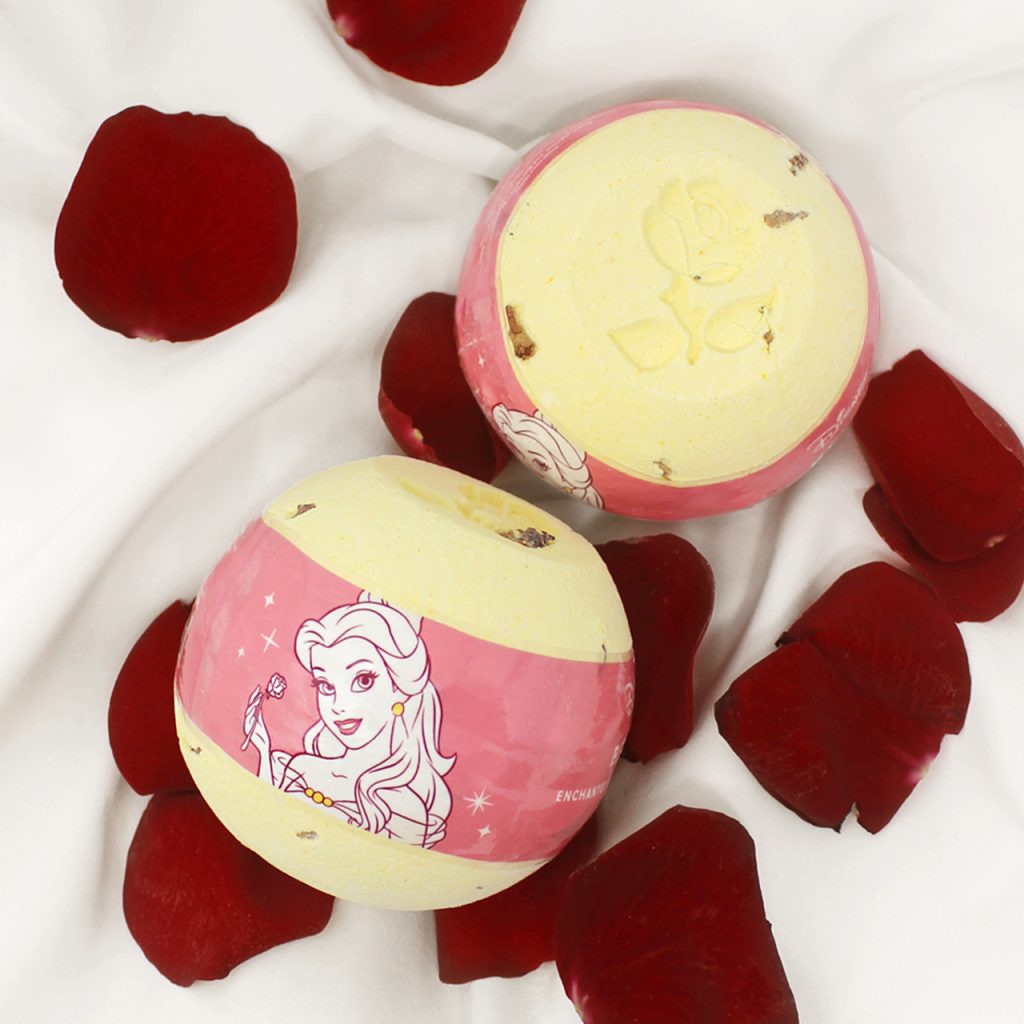 BouTiki – Polynesian Villas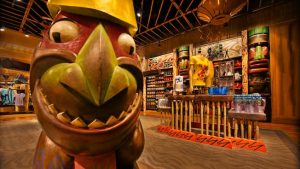 If you're looking for some tropical treats on your vacation, look no further than BouTiki at the Polynesian Village Resort and Villas. While BouTiki also sells many items you might find in a typical Disney gift store (such as clothing, ears, toys, park essentials and more) you can also find uniquely Polynesian souvenirs.
Here, you can find the famous Honolulu Cookie Company cookies. These specialty shortbread cookies originated in Hawaii and are now world-famous for their island-inspired flavors and adorable pineapple shape. At BouTiki, you can buy these tasty cookies in a variety of flavors and in tins or boxes–they make for a great take-home treat or gift!
You can also purchase Joffrey's special Kona blend coffee here so you can brew a delicious cup at home. And don't forget to check out the selection of Aulani-branded merchandise, as well as 'Olu Mel items.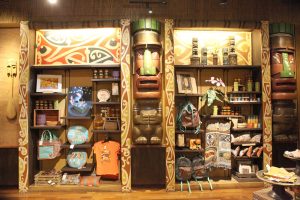 What is your favorite souvenir you've purchased on a Disney vacation? Tell us about it in the comments below!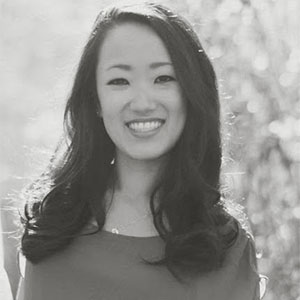 Written by
Leia Cullen
Leia is a proud mom of two boys. She has been in love with Disneyland and Disney World since her first visit to the parks many years ago, and she continues to relive the magic now with her family. She is passionate about creating helpful content that shares news or information about all things Disney, in the hopes it helps others create their own magical moments.