Throughout Walt Disney World there are many places to dine. Because of how many options there are, some dining locations can become overshadowed by other popular restaurants. Despite this, lesser known, and often underrated, Disney dining locations still provide top-notch experiences. Choosing a less popular dining location has its perks! These restaurants are usually easier to grab reservations for, and the dining experience might be less crowded and more intimate. Read on for some of the best dining locations at Disney World that we consider to be underrated!
Tony's Town Square Restaurant – Magic Kingdom
There are several restaurants at Magic Kingdom that attract so many guests that they can often feel impossible to get a reservation for. This is not the case for Tony's Town Square restaurant at Magic Kingdom. If you find yourself missing out on more popular dining experiences and are in need of a lunch or dinner reservation, then give Tony's Town Square a try.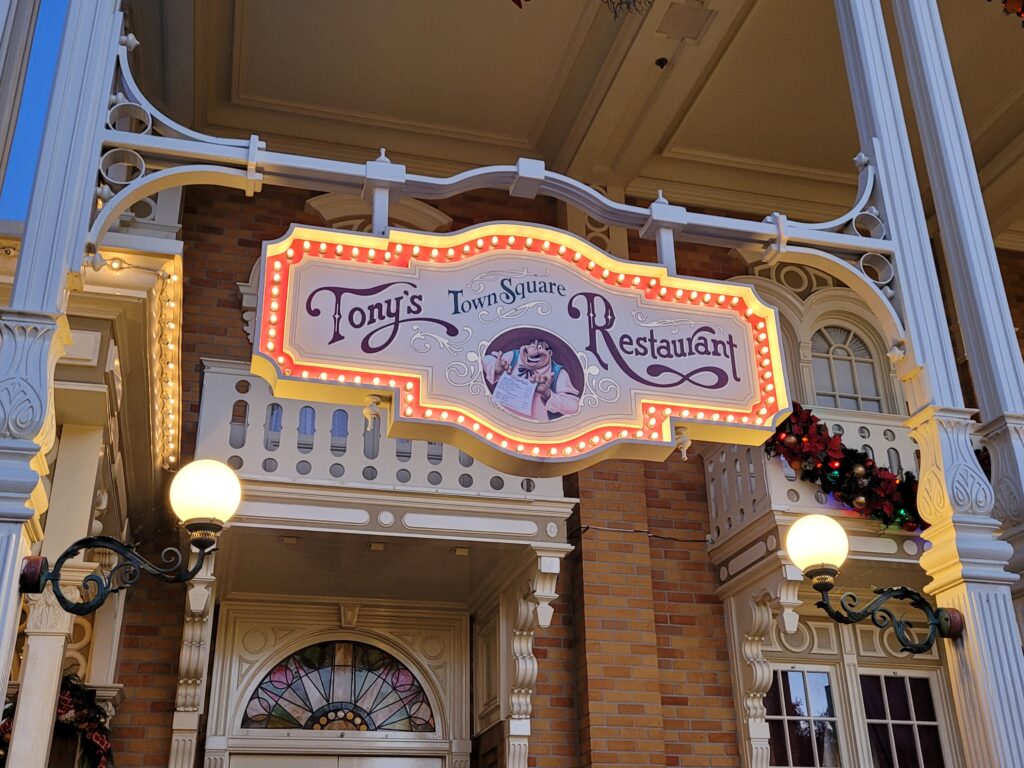 Tony's Town Square is an Italian restaurant themed after the famous restaurant outside of which Lady and the Tramp shared their iconic kiss. This restaurant is located near the entrance of the Magic Kingdom park towards the right when you walk in. Guests can begin their meal choosing from one of the many appetizers for the table. Next, guests can pick a classic Italian dishes for their entrees such as spaghetti and meatballs, chicken parmesan, shrimp scampi, and fettuccine Alfredo. This restaurant might be overlooked because of more popular Magic Kingdom locations, but it is still just as pleasant and magical of a dining experience as other dining options in this park.
Restaurant Marrakesh – EPCOT
Nestled in the back corner of the Morocco Pavilion at EPCOT, Restaurant Marrakesh can often be overlooked and underrated. Featuring fine Moroccan cuisine, this restaurant is beautifully decorated and feels like a sultan's palace. Restaurant Marrakesh even has belly dancers who perform during the dining experience.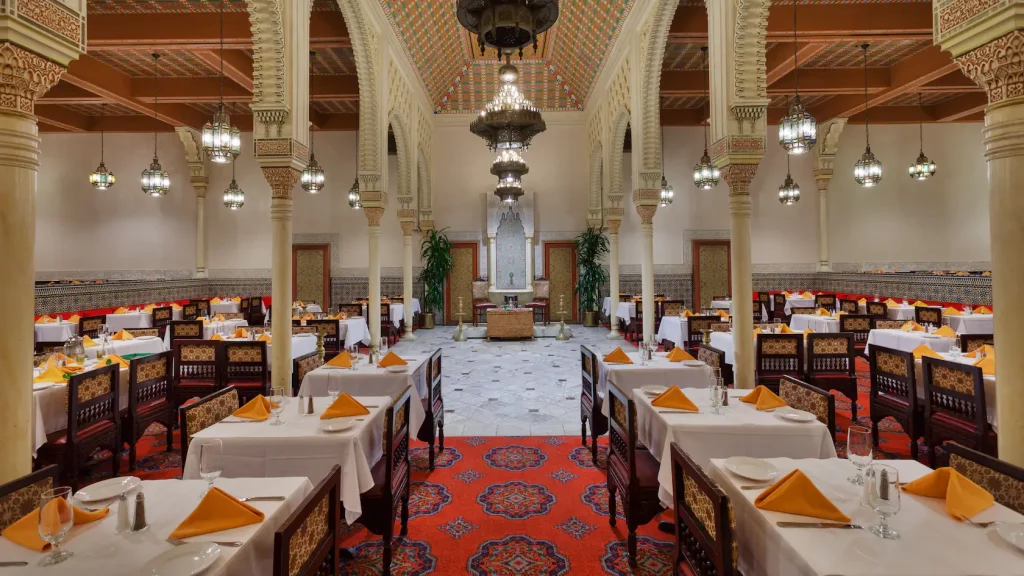 While this restaurant is currently unavailable, it will hopefully reopen soon so that guests can enjoy the delicious entrees Marrakesh has to offer. Delightful foods such as lamb, couscous, lemon chicken, and shish kebabs.
50's Prime Time Café – Disney's Hollywood Studios
One of Hollywood Studios' underrated restaurants is the 50′s Prime Time Cafe. This restaurant takes guests back to the days of family dinners in 1950's America. Televisions are placed throughout the restaurant and play old tv show clips and videos from that era. The servers play the role of relatives who are serving you dinner. And they'll make sure that you finish your vegetables before dessert!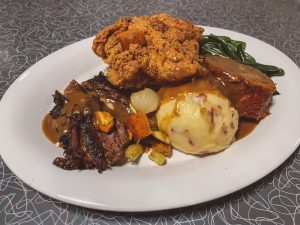 Guests can enjoy old fashioned staples like meatloaf, chicken pot pie, pot roast, and fried chicken. For dessert, revisit childhood favorites like apple crisp and reimagined candy bars.
1900 Park Fare – Grand Floridian Resort
When planning where to dine at Walt Disney World, don't forget about all of the restaurants located at Disney resorts! Anyone can enjoy meals at Disney resorts, even guests who are not currently staying on property. One of the most underrated resort dining locations is the Grand Floridian's 1900 Park Fare. This restaurant is currently unavailable due to renovations, but should be reopening shortly. 1900 Park Fare serves breakfast and dinner buffet-style. For breakfast, guests are joined by Mary Poppins, Alice in Wonderland, The Mad Hatter, Tigger, and Winnie the Pooh. For dinner, guests are joined by Cinderella, Prince Charming, Lady Tremaine, and the wicked stepsisters Anastasia and Drizella.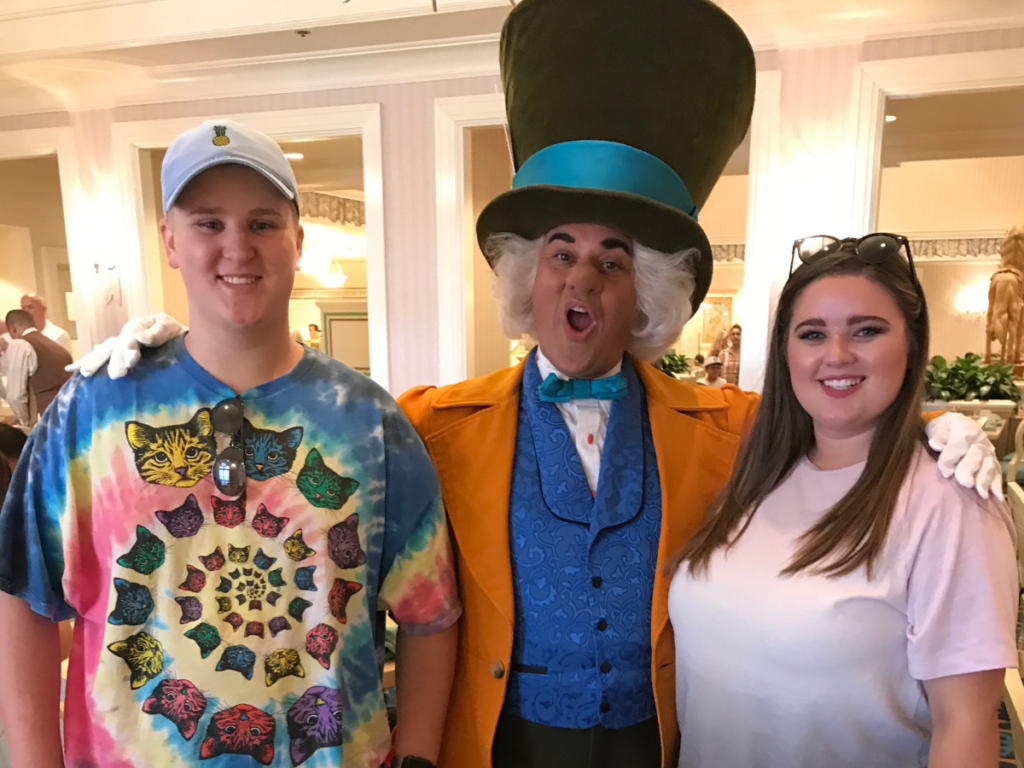 1900 Park Fare's breakfast buffet menu includes carved ham, smoked salmon, eggs benedict, made-to-order omelets, pancakes and more. The dinner menu consists of assorted cheeses, salmon, shrimp scampi, Mongolian beef, ratatouille, lemon pepper wings, prime rib, and more.
Boatwright's Dining Hall – Port Orleans Resort
Another resort restaurant worth checking out is Boatwright's Dining Hall at Port Orleans Resort. Boatwright's is a quiet restaurant that is inspired by southern Louisiana. This restaurant is lightly themed after a shipbuilding hall with tools and boat parts scattered throughout. At Boatwright's, the atmosphere is very casual and laid-back.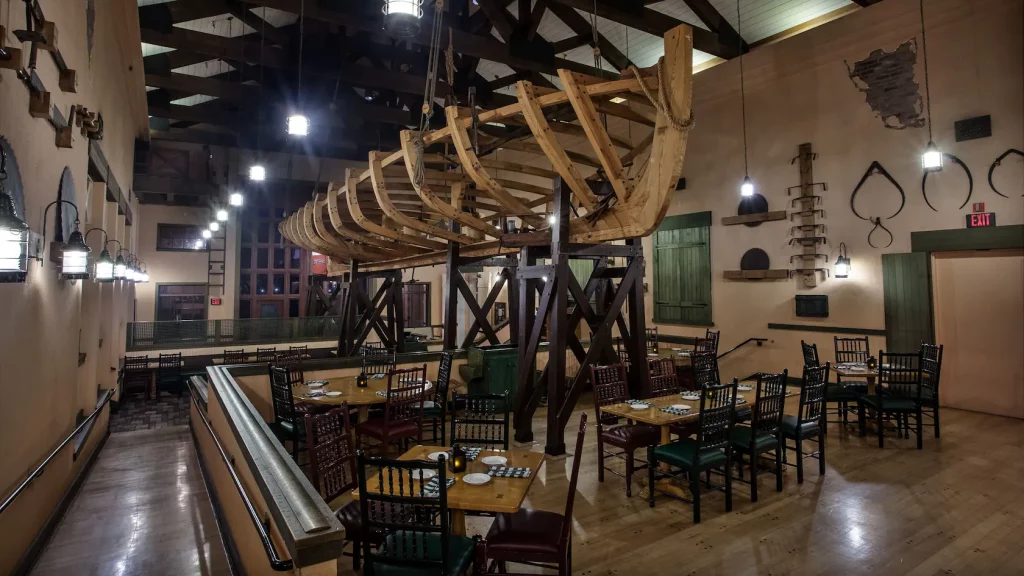 The menu includes southern favorites like jambalaya, Cajun chicken, blackened salmon, seafood boil, and red beans and rice.
What are your favorite underrated restaurants at Walt Disney World? Let us know in the comments below!
Featured Photo: Emily Murray.
Written by
Megan Woodard
Contributing Writer
Megan was born into a Disney family. Her first trip to Disney World was when she was only 18 months old. Now as an adult, Megan loves to share the magic of Disney with her two toddlers. Keeping up with Disney news and Disney World knowledge is a fun hobby for Megan. Disney World is her favorite place to be and continuously brings back her childhood joy.