Are you a fan of the Disneyland Resort? Do you enjoy staying on Disney property? If your answer to those questions was yes, then you are in luck. The beautiful new Villas at Disneyland Hotel just opened, and it is the 16th Disney Vacation Club property. The new 344-room resort is the fourth tower at the Disneyland Hotel near Downtown Disney. The resort features elegant accommodations for families and guests at Disneyland Resort in California. The Villas feature spacious and lovely rooms with diverse luxuries to ensure a relaxing visit. Visitors can appreciate the hotel property's numerous themed pools, dining selections, and recreational establishments. Furthermore, the ideal area of the Villas gives effortless access to Disneyland Park, Disney California Adventure Park, and Downtown Disney, making it a perfect pick for a magical vacation adventure.
I know that there can be some apprehension about staying at a new section of a hotel, but rest assured, when you stay at Disneyland's new Villas, you will fall in love and want to return year after year.  Here are some tips to make your next stay as magical as possible.
1. Enjoy Relaxation At The Pool
Grab a beach towel and get ready to bask in the warm Southern California sun at the new Palette Pool—a modern mid-century spot perfect for your whole family. Bright pergolas radiate a rainbow-hued glow along the breezeways that blissfully guide guests to a palette-shaped pool adorned with cabanas and a poolside bar offering satisfying treats.
The classic monorail waterslide will always be my favorite part of the Disneyland Resort Hotel and Villas. Are you daring enough to go down this classic, adorably themed slide? If a slide is not up your alley, don't worry because Disneyland also has the 4,800 square foot E-Ticket pool, perfect for dreamers of all ages to enjoy. So, what are you waiting for?  Dive on in!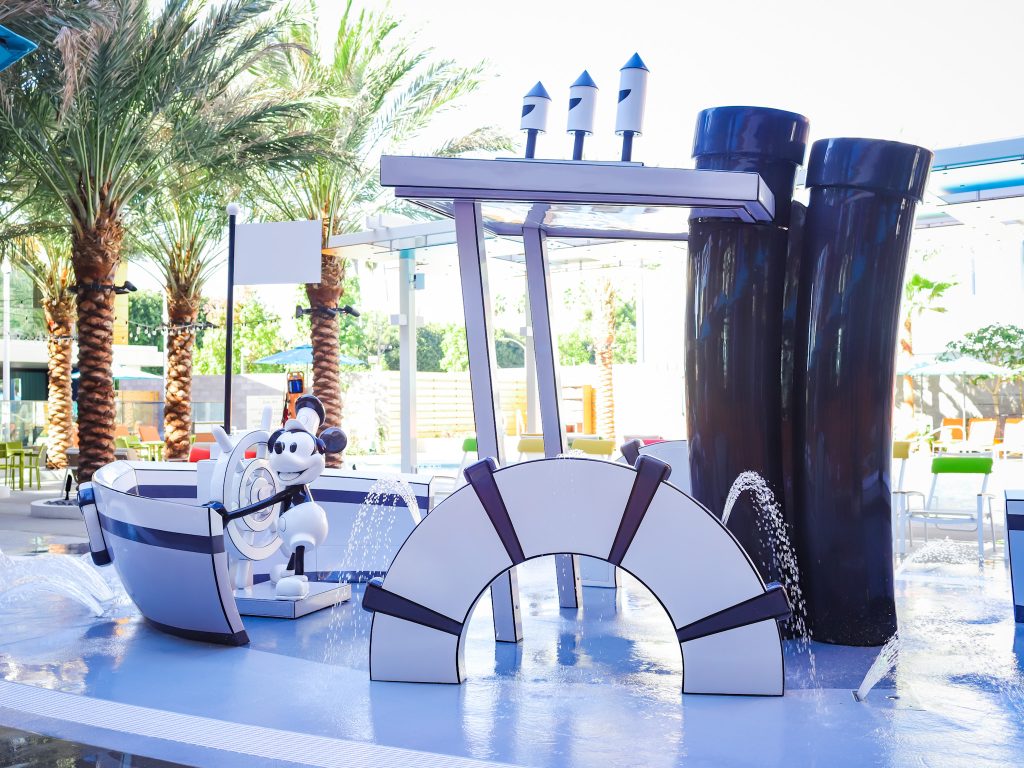 2. Travel Solo and Experience The New Duo Studio
One of the first things that caught my attention at The Disneyland Villas was the variety of luxurious accommodations. As a frequent solo traveler, the only thing that bothers me is that part of the room is always left unused. Well, that is no longer a concern now with the new Duo Studio. This accommodation is perfect for one or two people. The Jungle Book is one of my favorite Disney movies, so this room is also perfect for Jungle Book enthusiasts like me. The room has a pulldown murphy bed, couch, a kitchenette, and a luxurious bathroom. These accommodations are also a great option for those looking to save money but still experience the luxurious amenities and magic found at a Disney Resort Hotel.
If you are looking for something a bit bigger, also remember that the Disneyland Hotel and Villas have a Deluxe Studio that sleeps up to four people in addition to their simply luxurious one-, two- and three-bedroom villas. Whatever the type of accommodations you decide to book at Disneyland, they will be a delight for dreamers of all ages.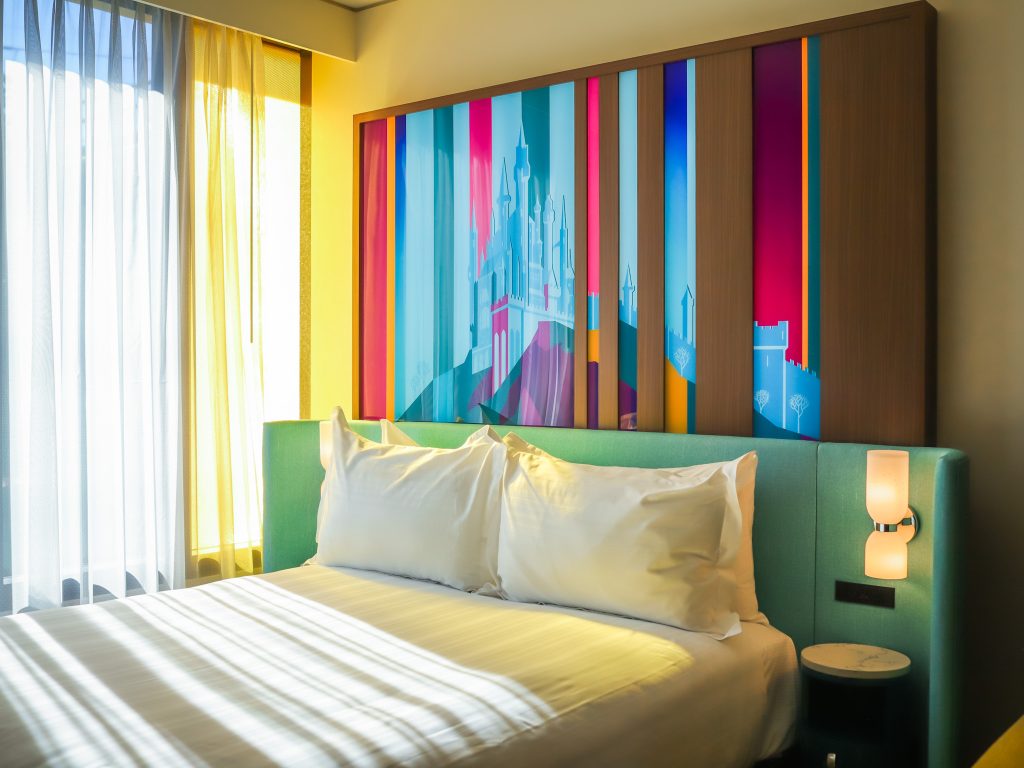 The Disneyland Resort Hotel and Villas quickly became my new favorite Disney Vacation Club property. I am looking forward to my next visit, and once you experience it for the first time, you'll feel the same way. Enjoy!
Featured Photo: Emily Murray.
Written by
Laura S.
Laura fell in love with Disney Parks as a child, and the affection has never left. As an adult, she enjoys making frequent trips to Disney World with her family and friends.