When planning how to celebrate the birthday of a Disney fan, there's only choice that takes the cake – visit the Disney Parks! If you aren't one of the fortunate ones who live within a short driving distance to Disney or have the time or budget to plan a trip to be there on your exact day, the next best thing is a Disney World-themed birthday party. Here's how we recreated the fun moments of visiting a Disney Park at home for my daughter's 5th birthday.
Dress The Part
The whole family donned our matching Disney Park shirts and encouraged our guests to also wear Disney apparel – a shirt with their favorite character, a princess dress, a MagicBand, whatever they had in their closet and felt inspired to wear. We also offered our guests a pair of Minnie Ears to wear if they wanted to!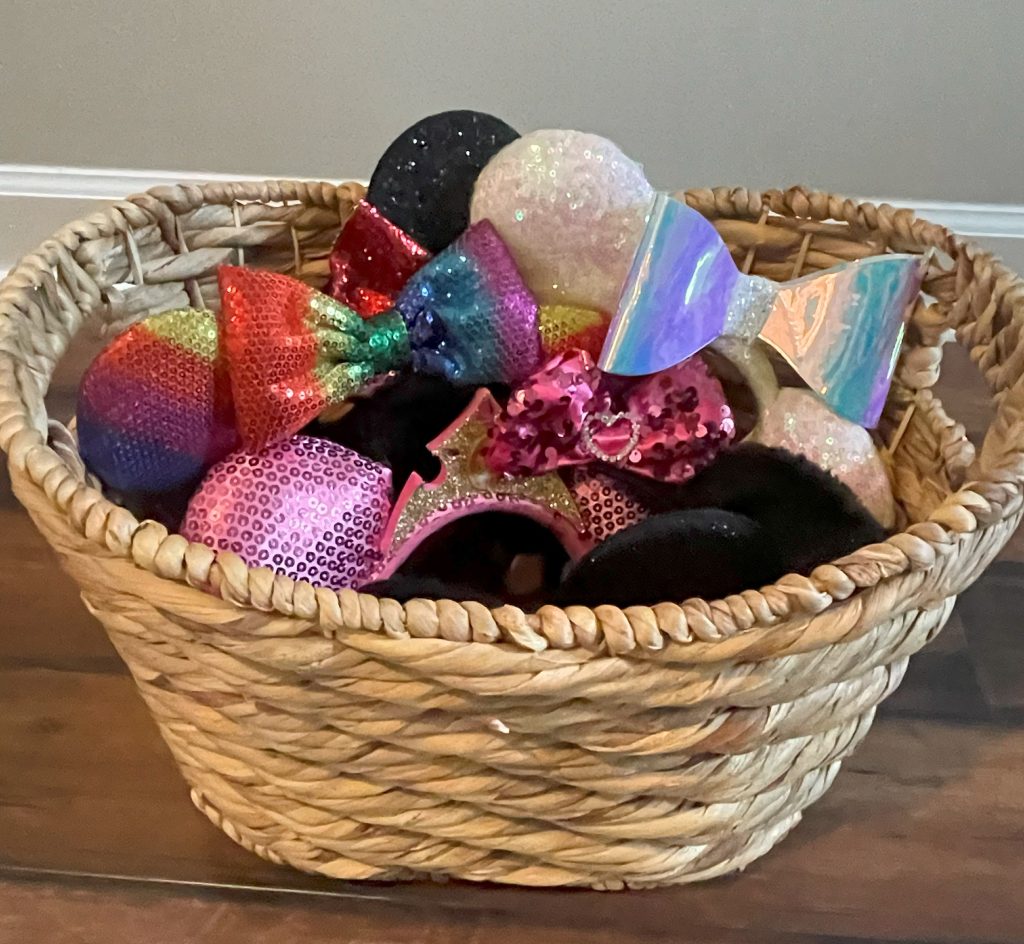 Disney World Décor
We dressed up our dining room with Mickey balloons that we found in a variety of colors on Amazon.com. We were able to inflate them with an air pump and stick them to the wall with painter's tape. Also found on Amazon.com. was a Disney character birthday banner, pictured in the featured photo. It came in a set with Minnie and Daisy paper plates, napkins, plasticware, and tablecloths. We enjoyed the colorful and festive ambiance of the party room.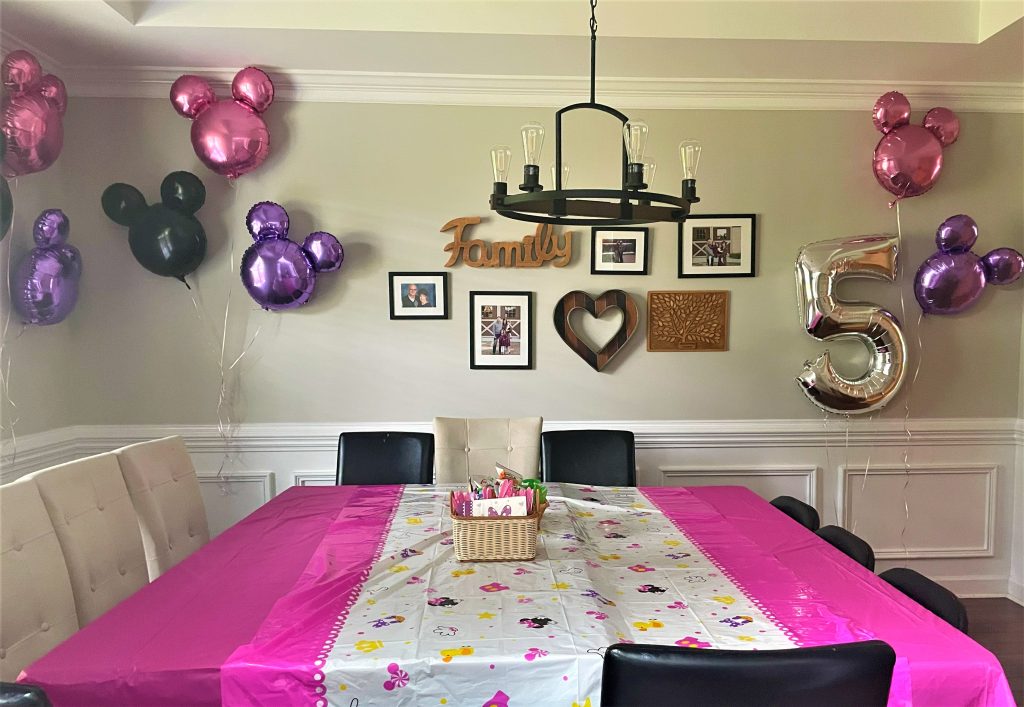 Mickey-shaped Mini Pizzas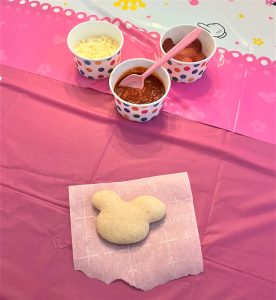 For a Disney snack, our guests made their own Mickey-shaped pizza. We cut the dough with a Mickey-shaped cookie cutter and pre-baked it before the guests arrived. Each child added their own sauce and toppings before we put them back in the oven to bake. I recommend thin crust pre-made dough for easy cutting and to prevent it from rising too much while in the oven. Mickey-shaped waffles or pancakes would make a great alternative for those that prefer breakfast foods.
Pin the Star on Tinkerbell's Wand
While the pizzas were baking, we played a quick game of Pin the Star on Tinkerbell's Wand! I wrote each child's name on the star before they took a turn. Closest star to Tink's star was the winner.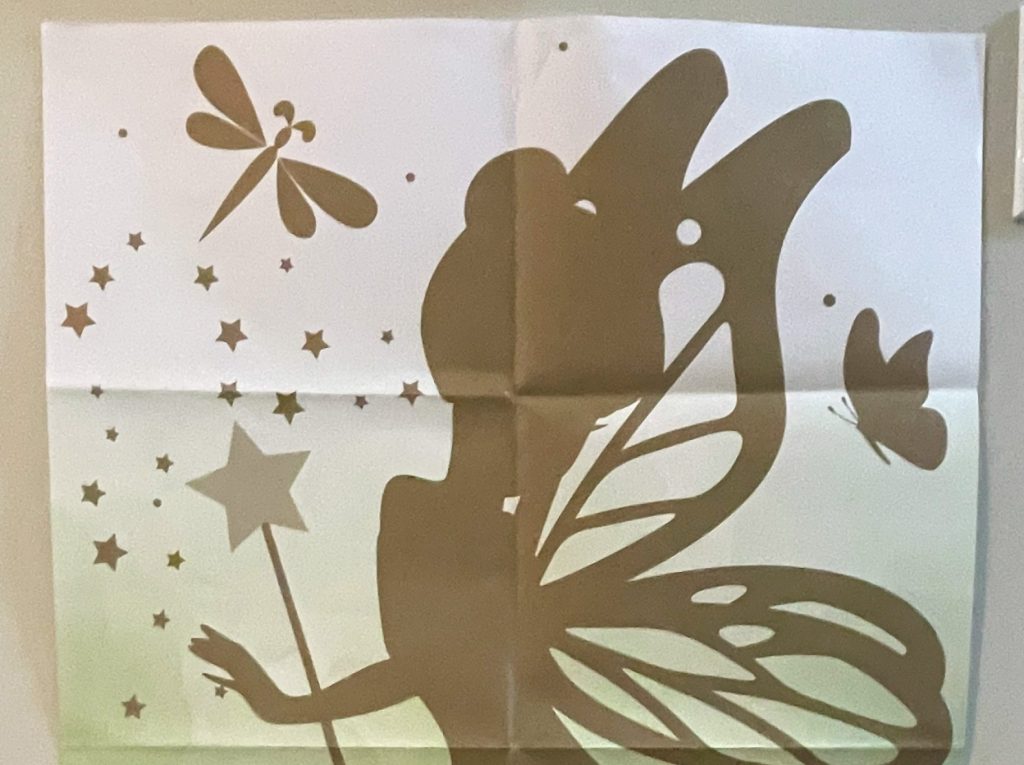 Character Appearance
If budget allows, a great surprise for the birthday girl or boy and their guests is an appearance by their favorite character! We were fortunate to have Tinkerbell fly in all the way from Neverland to read a story, do face paint, and set up a tea party.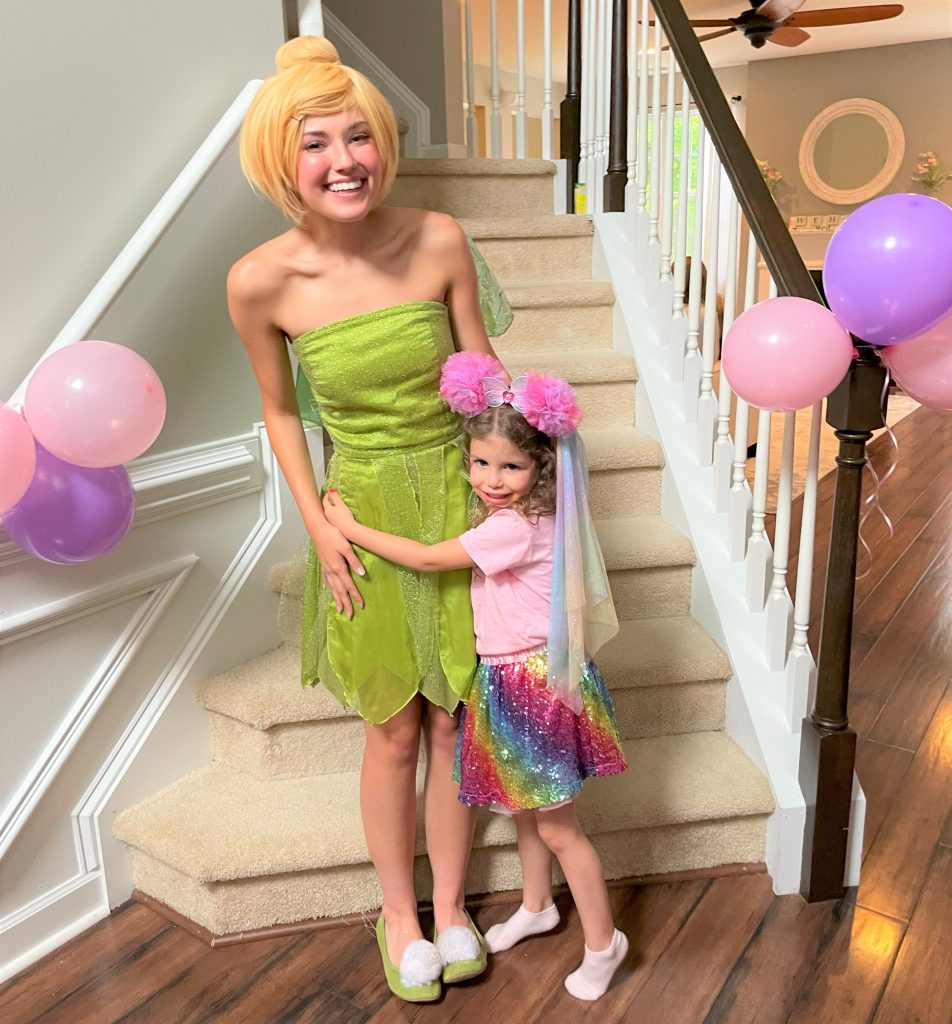 Popcorn Bar
Just like at The Confectionary on Main Street U.S.A., guests combined their favorite flavors of popcorn and toppings for their own customized snack! We offered butter, cheddar, and caramel corn combined with pretzels, peanuts, marshmallows, and/or M&Ms with the option of topping it with chocolate drizzle.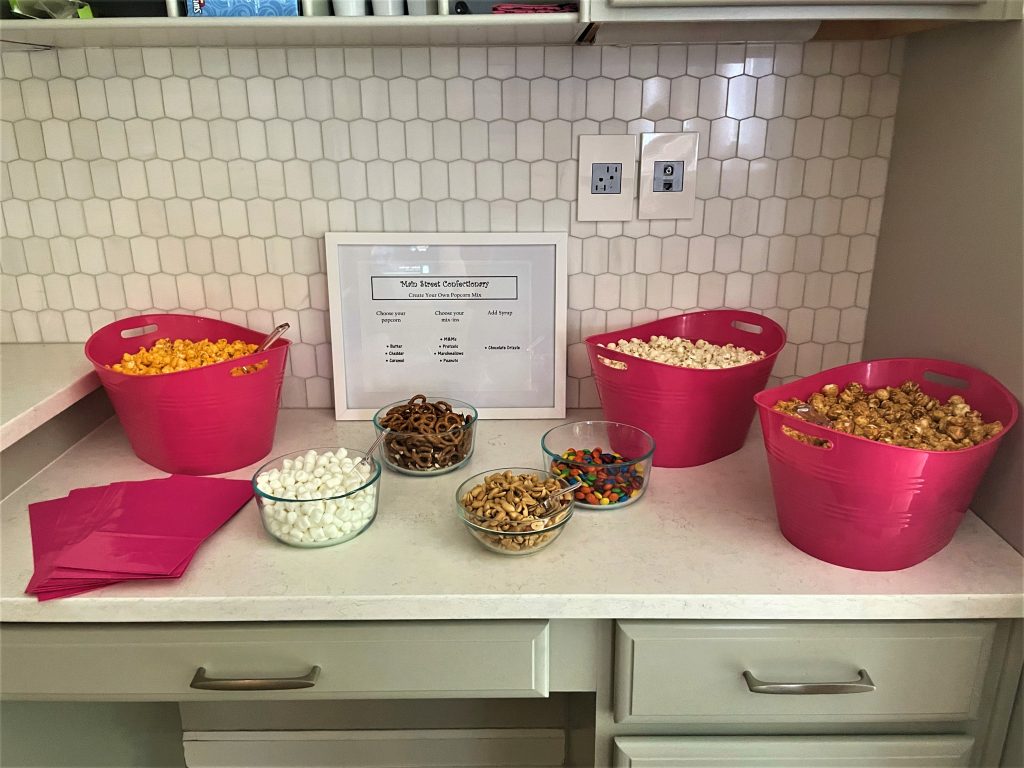 Fireworks Viewing
The best way to end the day at Disney is to watch the fireworks! Fortunately, Disney Illuminations from Disneyland Paris is available for viewing on Disney Plus and many videos of Disney fireworks can be found on YouTube.com, including on DVC Shop's channel! Put on your ears, darken the lights, munch on your popcorn mix, and enjoy the show, even if it's just on your home television.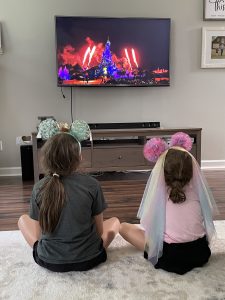 While it's not always possible to be at The Most Magical Place On Earth for your special day, there are ways to celebrate at home no matter which age you are turning. Have you ever planned a Disney-themed birthday celebration? Share your ideas in the comments below!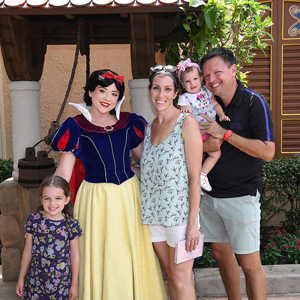 Written by
Shelley Wehler
Contributing Writer
Shelley is a stay-at-home mother of two girls living outside of Charlotte, North Carolina. Her love of all things Disney has grown even more as she sees the magic come alive through the lens of her young daughters. She spends her free time keeping up with the latest in Disney news and daydreaming of her next trip to the parks!