Summer time at The Disneyland Resort is full of magic, but it's no secret that it is hot. Southern California is typically very warm beginning in the month of May and usually lasting through October. Here are some tips and tricks to stay cool and enjoy your Disneyland trip during those hot summer months.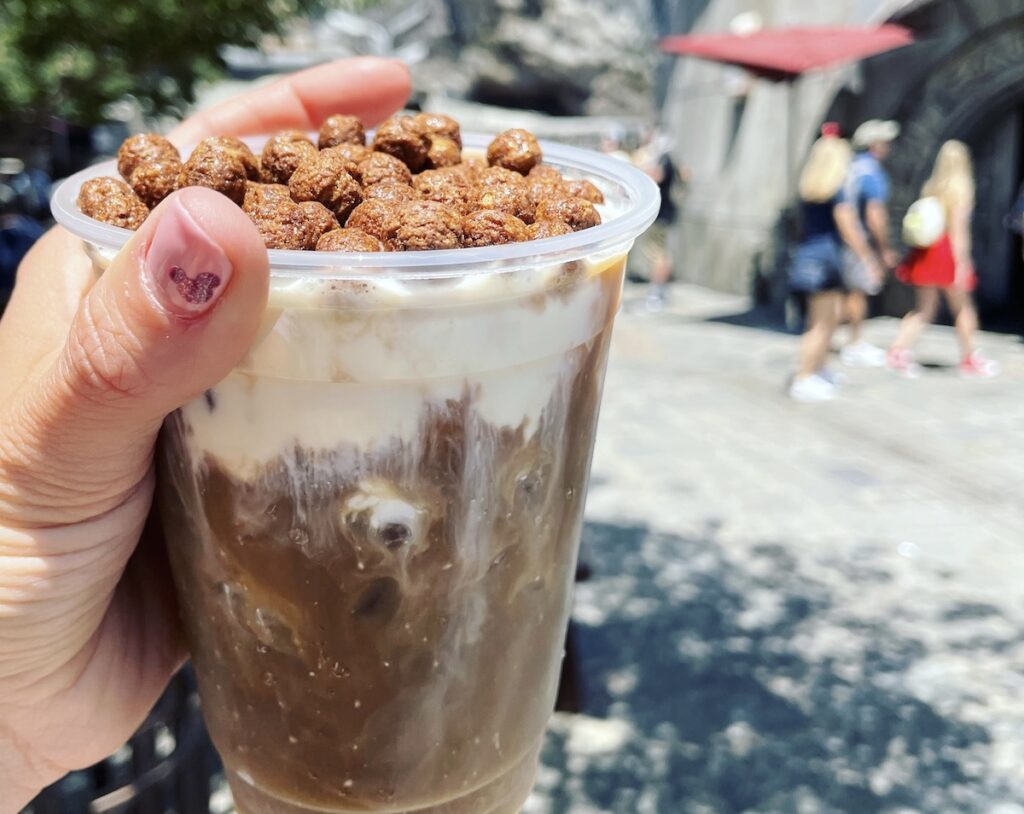 Refreshing Treats and Drinks
Disneyland has a variety of cool treats and drinks. Grab a Cold Brew Black Caf at Docking Bay 7 Food and Cargo in Star Wars: Galaxy's Edge. It's a Cold Brew Coffee topped with sweet cream cheese and chocolate puffs. Or you could mobile order a refreshing Dole Whip Float from Tiki Juice Bar in Adventureland. I recommend grabbing it on your way to wait in an outdoor line, such as Pirates of the Caribbean. Head to Critter Country and try an iced cold Watermelon Lemonade Freeze from Hungry Bear Restaurant. If you are in California Adventure stop by Adorable Snowman Frosted Treats on Pixar Pier for an assortment of frozen treats.
Water Refill Stations
It is important to stay hydrated and drink plenty of water, especially in the SoCal heat. Disneyland has a variety of water refill stations throughout the park. Bring a water bottle from home and fill up throughout the day. There are water bottle refill stations located in Tomorrowland outside of Autotopia, in Frontierland in the walk way next to Adventureland, and in the restrooms. Batuu has several located in Batuu Marketplace outside the restroom, next to the milk stand and outside the exit of The Millennium Falcon Ride, these stations are usually room temperature. There is colder stations inside the Red Rose Tavern and The Baby Center on Main Street, U.S.A.
Attractions To Take A Break From The Heat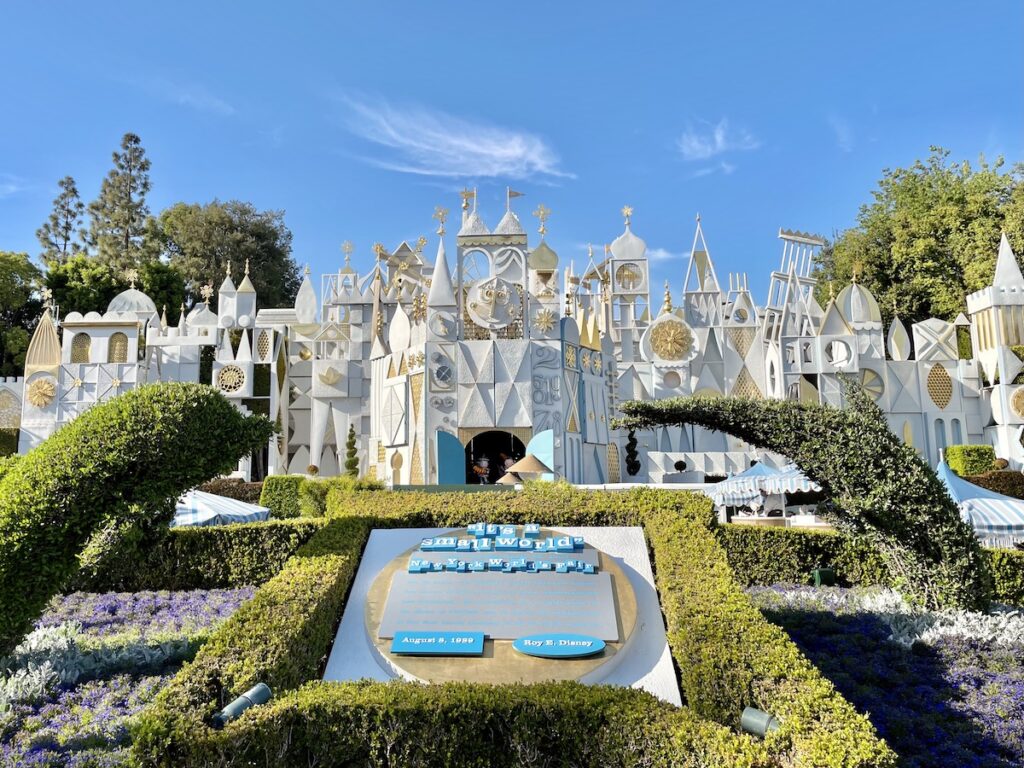 There are many indoor attractions to take a break and hide from the heat. it's a small world is a popular one because of its duration. A 15 minute calming boat ride all around the World! Then there is the favorite, Splash Mountain. Who doesn't love a splash of water in 80+ degree weather? Head over to Main Street and cool off inside Main Street Cinema, a vintage theater where you can watch some of Walt Disney's earliest animated toons. At California Adventure make sure to ride Grizzly River Run, a water raft ride where you are guaranteed to walk off wet.
Come Prepared
Make sure to come prepared by doing the following:
Check the weather ahead of time.
Wear light and breathable clothing.
Avoid jeans and thick fabrics.
Bring hats, sunglasses and sunscreen to protect your eyes and skin from the sun.
If you plan on renting a locker, a change of clothes is a nice option. I always feel refreshed and ready to close out the parks in a fresh outfit once the heat has died down.
Personal fans are also a huge help, especially while standing in line. Bring one from home, or there are several different options for purchase throughout the parks and Downtown Disney.
There are so many memories to be made at The Disneyland Resort during the summer months. Although managing the heat can be challenging, being well prepared will help you enjoy your trip to The Happiest Place on Earth.
What are your favorite ways to stay cool in the summer months at Disneyland? Let us know in the comments below.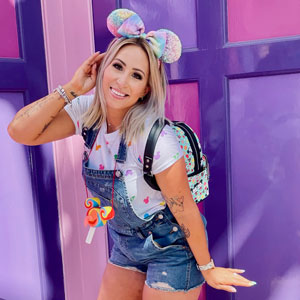 Written by
Brittney Malina
Contributing Writer
Brittney has been going to Disneyland since she was 3 years old. She has had a deep love for all things Disney ever since. Now as a wife and mother of two, she gets to share the love with her family and re-live the Disney magic through her children's eyes. Brittney is a Legacy Passholder and you can find her walking down Main Street, U.S.A. with a churro or iced coffee in hand.