There's no question that staying on property at Walt Disney World and remaining inside of the "Disney Bubble" is a truly magical experience from start to finish. Visiting the theme parks, utilizing Disney transportation, and dining at Disney restaurants give you that feeling of being on vacation. The one thing some guests have been anxiously waiting for to make their Disney vacation even more hassle-free is the Disney Dining Plan. While frequent Disney-goers rejoiced at the announcement of its return beginning in January 2024, those new to planning a Walt Disney World vacation may be wondering what it is, who may purchase it, and is it worth it.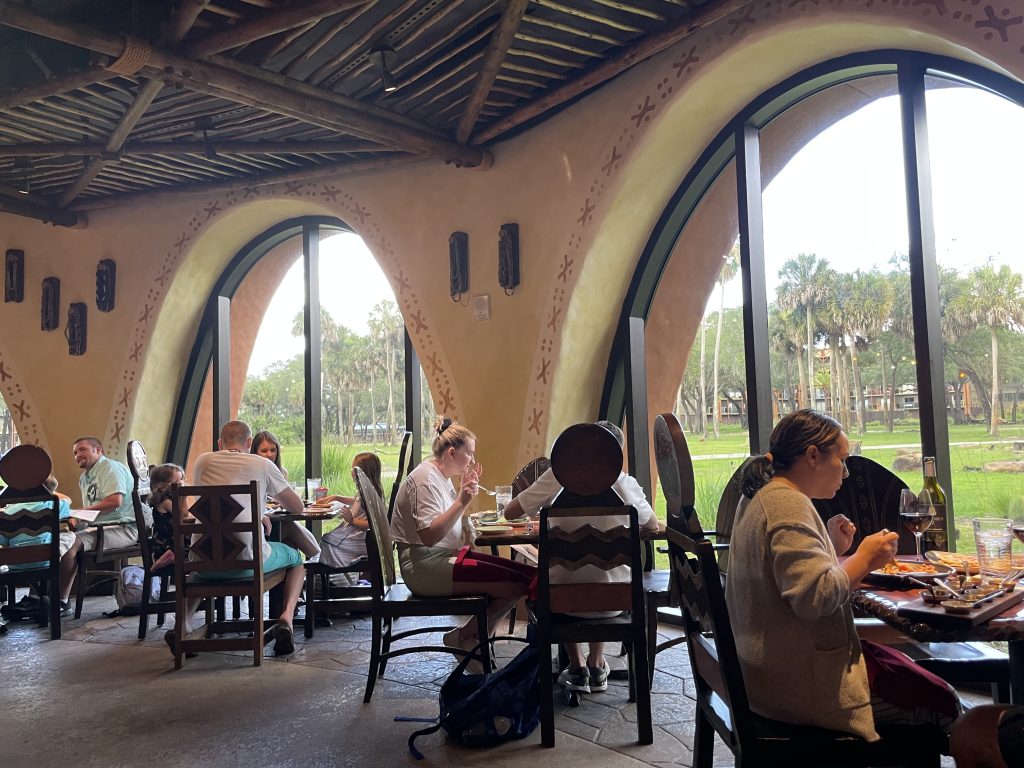 What Is The Disney Dining Plan?
The Disney Dining Plan allows eligible guests to prepay for dining credits during their Walt Disney World vacation. The number of nights of the stay determines the total number of credits allotted for each guest. The Disney Dining Plan permits:
1 Quick-Service Meal Per Night of Stay redeemable at breakfast, lunch, or dinner
1 Table-Service Meal Per Night of Stay redeemable at breakfast, lunch, or dinner
1 Snack or Nonalcoholic Beverage Per Night of Stay
1 Resort-Refillable Mug able to be used at any self-service beverage islands at any Disney Resort hotel Quick-Service location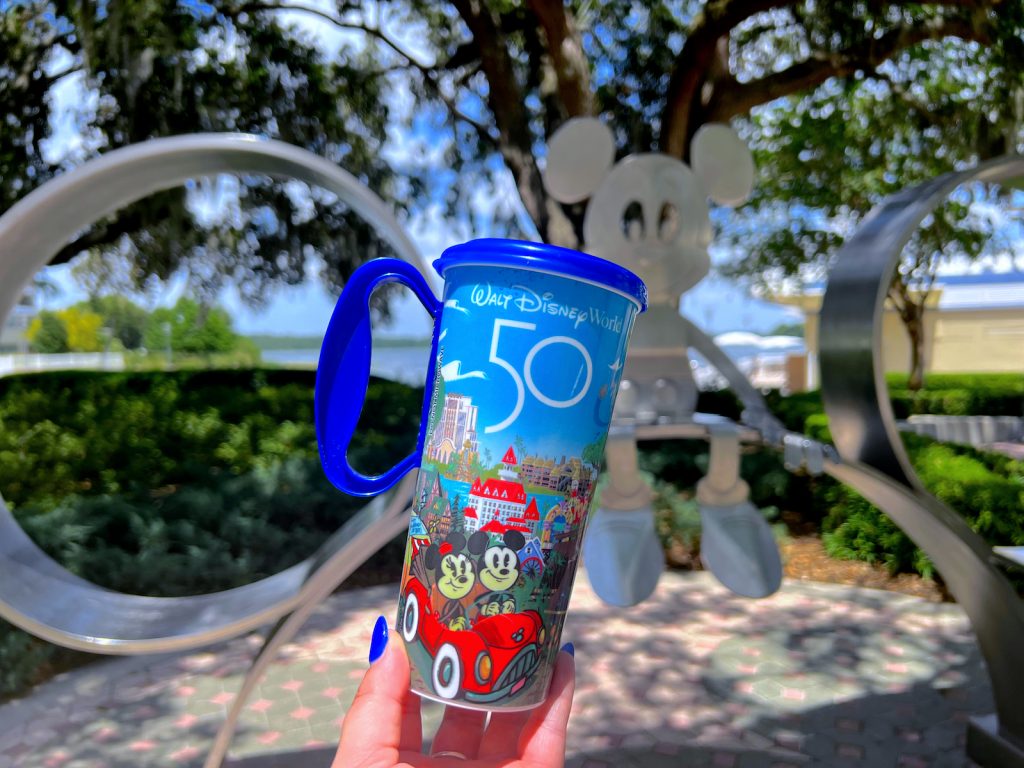 Who Is The Disney Dining Plan For?
The Disney Dining Plan is ideal for travel parties who like the flexibility of choosing Quick Service locations when they are on-the-go, but also enjoy a sit-down meal at Table Service restaurants when the time allows. Nonalcoholic beverages are included with each meal whether you choose Quick Service or Table Service, but guests 21 and older with valid identification may substitute beer, wine and cocktails. Table Service meals most often require advanced planning and are best redeemed by making a reservation. There are times when guests may join the walk-up list if seating is available, but it is never guaranteed.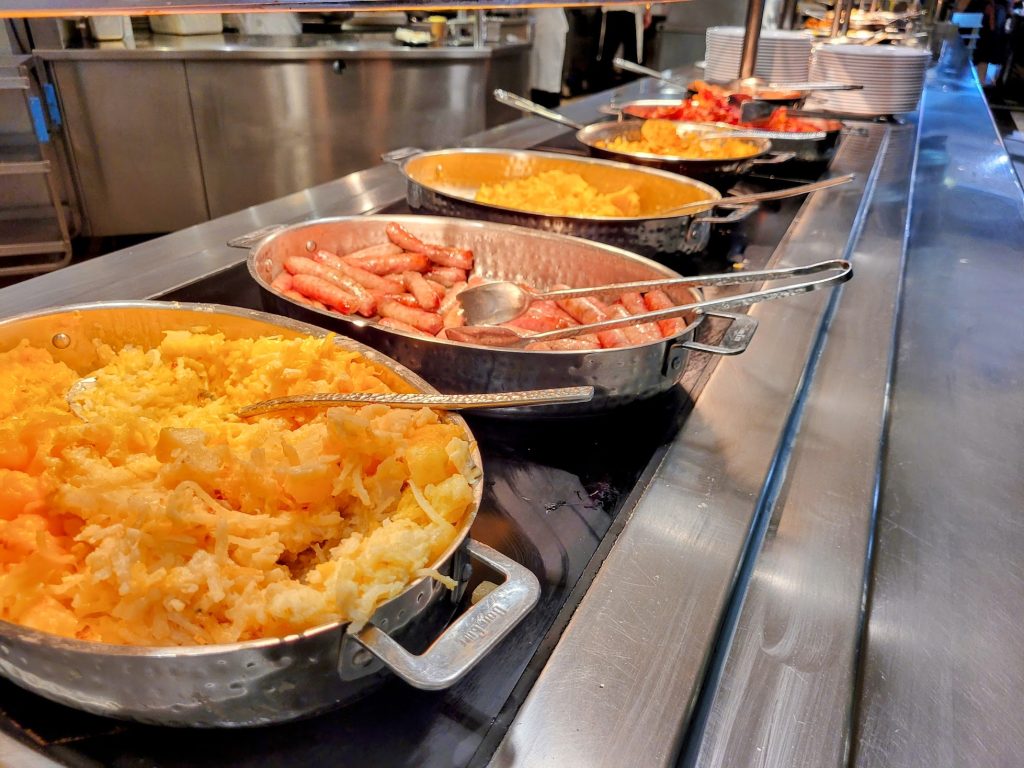 How Does The Disney Dining Plan Work?
Guests who purchase the Disney Dining Plan may redeem meals at Fine/Signature Dining experiences as well as Character Meals and Dinner Shows. While many character meals will deduct one table service credit, two Table Service credits will be deducted when choosing Fairytale Dining at Cinderella's Royal Table , Princess Storybook Dining at Akershus Royal Banquet Hall (lunch and dinner only), Story Book Dining at Artist Point with Snow White, and Be Our Guest. Fine/Signature Dining experiences and Dinner Shos will also require two Table Service credits. The number of remaining meals and snacks on your account is always visible in the My Disney Experience App and can also be found at the bottom of your dining receipts. If you are having difficulty finding your remaining meal balance, you may also ask a cast member for assistance in looking up your account.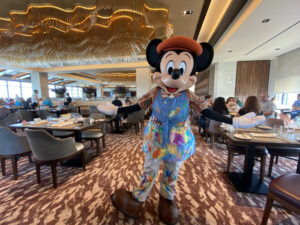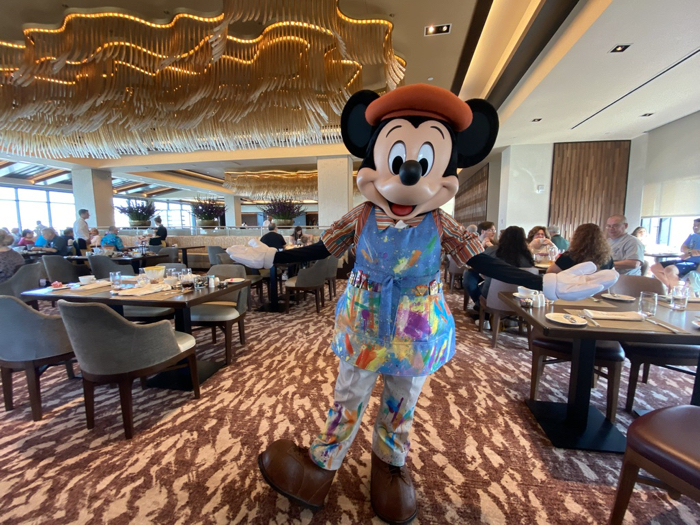 While purchasing the Disney Dining Plan will allow you to redeem your credits for a meal, gratuities and special menu items that require an extra charge are not included. Guests will need to provide an additional form of payment or charge to the credit card linked to their Magic Band should they accumulate any extra charges that the Dining Plan does not cover and when they wish to tip the service team, which is customary for table service meals.
The Disney Dining Plan is for all guests in your travel party ages 3 and up. Those with a valid reservation at a Walt Disney World Resort are qualified to purchase the Disney Dining Plan. Guests who stay off-site are not eligible to purchase this perk. Redeeming your Disney Dining Plan credits is easy! Simply present your MagicBand, Disney MagicMobile pass, or Key to the World card when paying at the counter for Quick Service or present to your server at a Table Service location. While the Disney Dining Plan will not be reinstated until January 9, 2024, anyone booking a Disney Resort package on or after that date is now able to book the Disney Dining Plan for their vacation.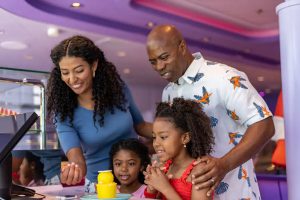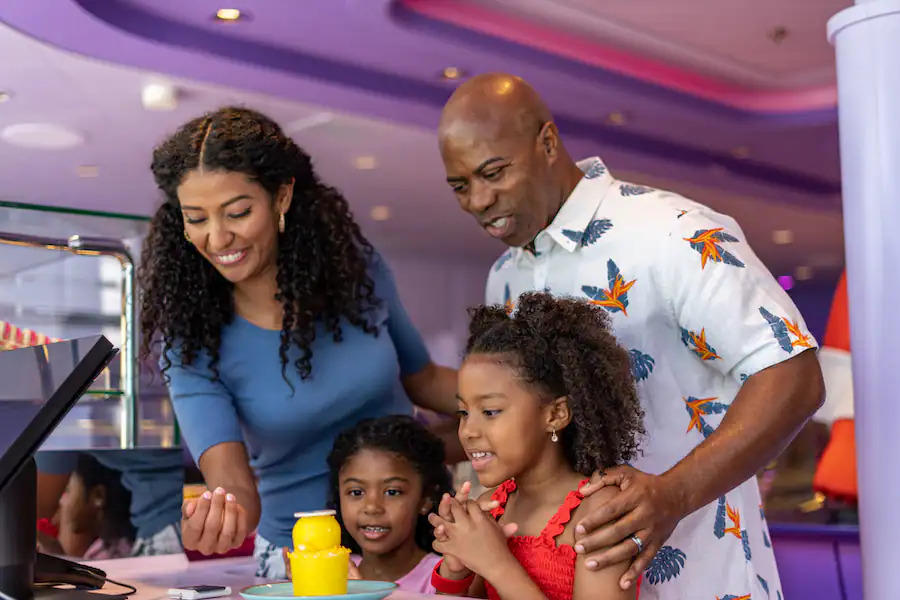 The Disney Dining Plan adds convenience to your vacation by allowing you to prepay for 2 meals plus a snack and beverages each day of your stay. It also allows you the flexibility to redeem your credits as you wish as unused credits from the day accrue in your account until midnight of the day your checkout of your resort. Will you consider the Disney Dining Plan for a future Walt Disney World vacation? Tell us in the comments below!
Featured Photo by Emily Murray.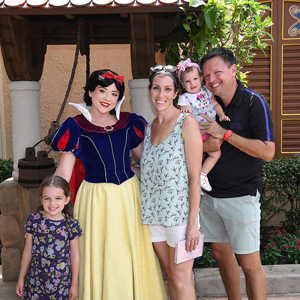 Written by
Shelley Wehler
Contributing Writer
Shelley is a stay-at-home mother of two girls living outside of Charlotte, North Carolina. Her love of all things Disney has grown even more as she sees the magic come alive through the lens of her young daughters. She spends her free time keeping up with the latest in Disney news and daydreaming of her next trip to the parks!