There is no more magical vacation destination than the Walt Disney World Resort in Orlando, Florida. It is a place that every person should experience at least once. However, when traveling with an individual who happens to be mobility impaired, there is an added level of apprehension. Fear not, though, The Walt Disney World Resort is one of the most accommodating places!
A lot of planning goes into a vacation, but one of the most important decisions is where to stay. Disney World has many beautiful resorts that are unique in character and theme. However, the best resort for individuals with mobility impairments is my personal favorite, Disney's Beach Club Resort. I have broken down the reasoning into categories below.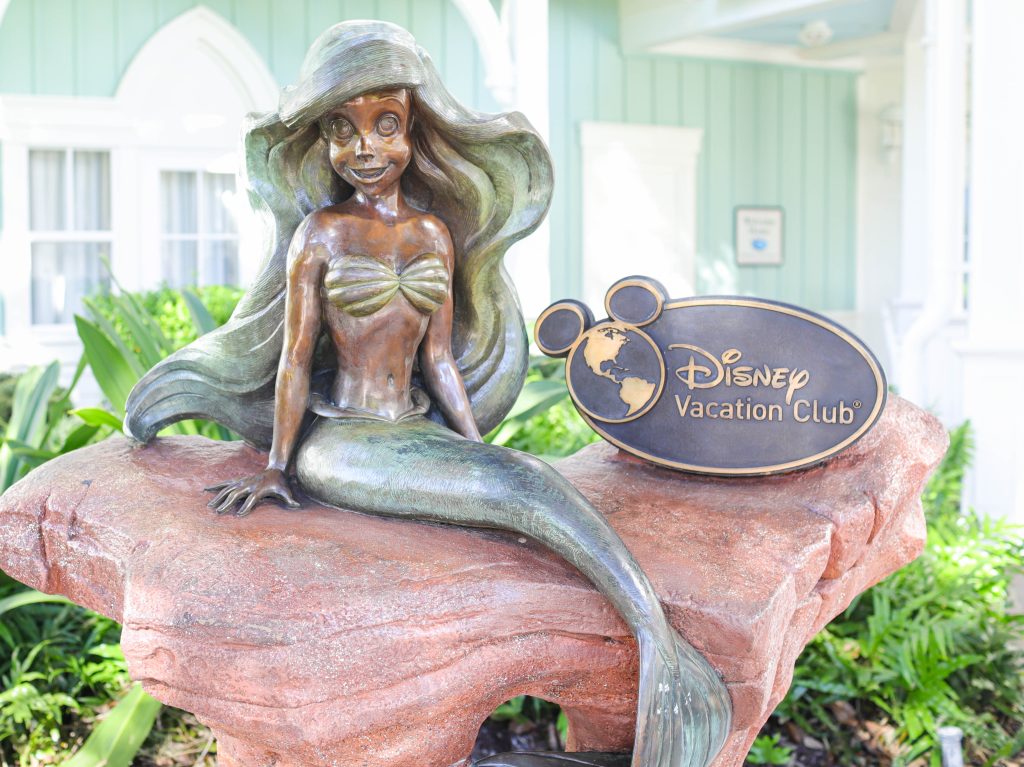 Notable Accessibility Features In Resort Common Areas:
 Step Free Main Entrance to the Hotel
Wide Doorway Entrance
Rather Flat Entrance
Accessible Restroom in Hotel Lobby
Accessible Pool Area (Step Free)
ADA Pool Lift
Notable Accessibility Features In ADA Accessible Rooms:
 The Bed Height Is Accessible (less than 30 inches)
 There Is Wide Clearance Around The Bed (min 36 inches)
There Is Wide Clearance To The  Shower And The Toilet (min 36 in)
There Are Grab Bars In The Shower
The pool will surely be a selling point if those things are not appealing.
Stormalong Bay
Disney's Beach Club Resort is set apart from all other Walt Disney World Resorts because it is home to a three-acre waterpark-style pool called Stormalong Bay. When I stay at the Beach Club, I intentionally carve out two days to enjoy the pool area. With a sand bottom, lazy river, three whirlpool spas, a 230-foot long slide (one of the tallest resort slides at Disney!), and a small slide for toddlers in the shipwreck zone, it will surely be an unforgettable experience for all.
While guests with mobility impairments may not be able to enjoy all that Stormalong Bay has to offer, they can certainly take a dip in the pool. Each pool at Walt Disney World has a chair lift device that can lower guests into the pool without needing to step down. All that guests need to do is locate a lifeguard. The lifeguard will happily assist the mobility-impaired guest. Once the guest is ready to leave the pool for the day, ask a lifeguard for assistance; the lifeguard will joyfully help get the mobility-impaired guest out of the pool utilizing the lift. So, what are you waiting for? Get on in..the water is fine!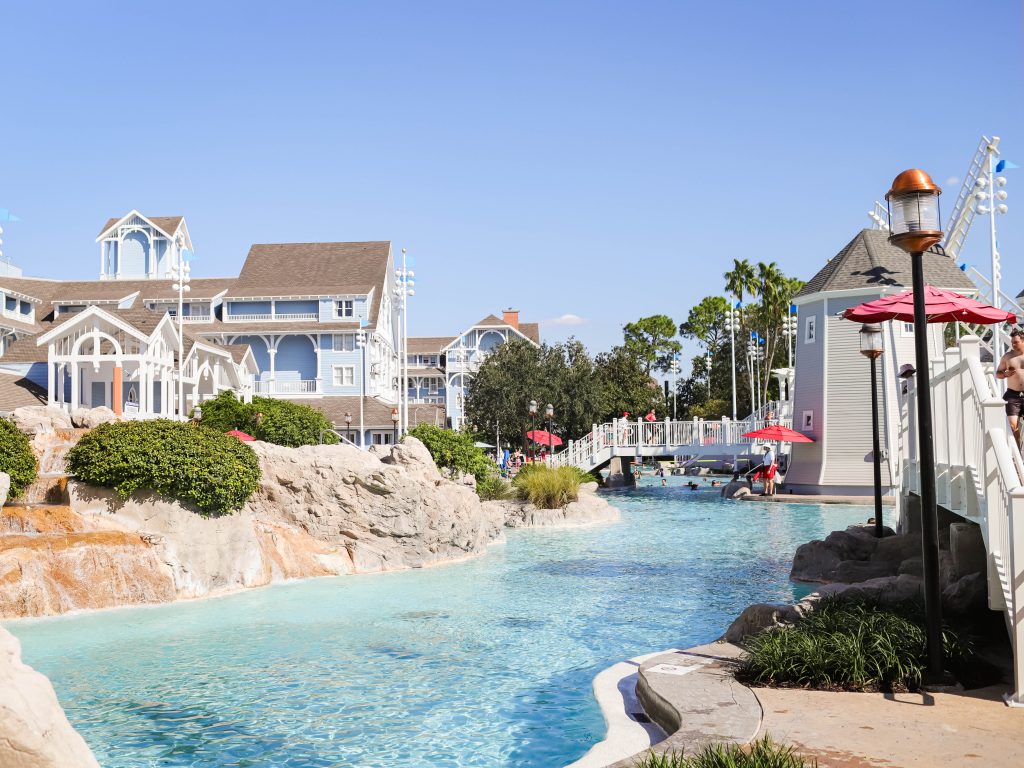 Disney Skyliner
Last but certainly not least, the most beneficial advantage of staying at Disney's Beach Club Resort with a mobility-impaired guest is access to the Disney Skyliner. The Disney Skyliner is just a short stroll away from Disney's Beach Club Resort, but it is well worth the trip.
Disney's Skyliner opened on September 29, 2019, and has been gaining popularity ever since. The Disney Skyliner is equipped with a handicapped access line. The handicapped access line. The gondolas in this line will be stopped to allow more time to board, and a cast member may place wheel blocks behind the wheelchair to help it stay stationary. The Disney Skyliner is my absolute favorite mode of transportation, and the wheelchair-accessible gondolas make transportation to Hollywood Studios and EPCOT a breeze. I hope you enjoy this transportation system as much as I do.
I hope this article eases your fears about staying on the property as a guest with mobility challenges. You cannot go wrong wherever you choose, but trust me, Disney's Beach Club Resort is more than worth it. Enjoy!
Featured Photo: Emily Murray.
Written by
Laura S.
Laura fell in love with Disney Parks as a child, and the affection has never left. As an adult, she enjoys making frequent trips to Disney World with her family and friends.