It had been over three months since any of us had set foot inside a Disney World resort hotel. For some people that may not seem like a long time, but for me it felt like forever. Living just outside Disney World and Disney being part of my business as the broker for DVC Shop, not visiting a resort for even a couple of weeks is a long time. Needless to say I was thrilled to be back at my home away from home. Returning to Disney World's resort hotels was something I had planned for since their reopening date was announced. Here's what I found once the resorts were open.
I visited three of my favorite DVC Resorts as soon as they opened on June 22 – 25, Bay Lake Tower, Polynesian and Old Key West. 
One of the first things I noticed when visiting each resort was an eerie like calm as soon as I stepped inside. DVC Resorts are usually bustling with activity and energy from the hundreds of guests visiting, but with limited capacity, and no monorail rushing by every few minutes, the resorts were very quiet. For a Disney Vacation, it was actually quite a nice and refreshing change. 
Upon my arrival, BLT only had 32 rooms occupied and Polynesian was at 20% occupancy. Old Key West the busiest of all three resorts with most people gathered around the Hospitality House and main pool.
The staff at all three resorts seemed very happy to welcome guests back and I was greeted more times than usual as I perused around. Almost everyone I saw during my time at the resorts was wearing face masks. There were a few stragglers outside of the pool deck at OKW not wearing masks but I'm sure they were stopped by resort staff and reminded to put their masks back on. Masks are required to be worn in all public areas of the resorts, except when dining or swimming. 
Rooms
When checking in at the extremely quiet BLT, I was surprised to find that my room was not yet ready. I had heard similar stories from other guests as well. I'm guessing the more stringent cleaning process coupled with the reduced staff was the cause. 
Similar to what I found at Vero Beach the week before, the guests rooms are being cleaned more stringently than before, yay!. Baggies marked "clean" were found on TV remotes and soap dispensers.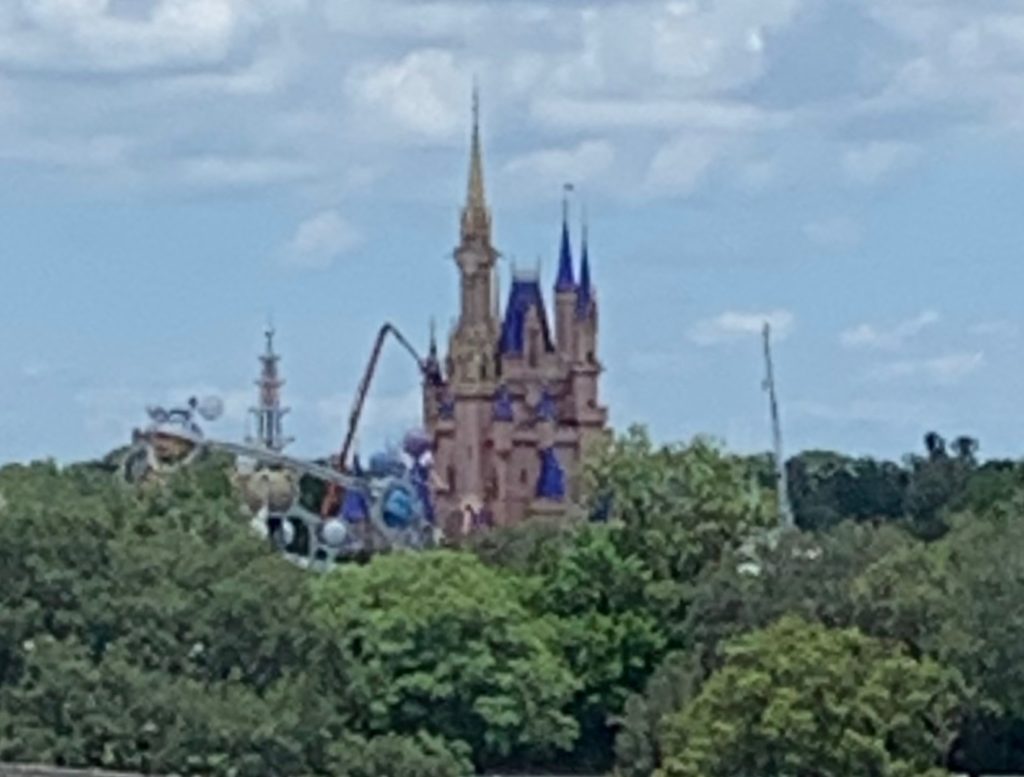 One other note worth mentioning, my Standard View room at BLT had a terrific view of the freshly painted Cinderella's Castle. While I know this is a controversial topic in the Disney fan world, the gold accents sure did glisten beautifully in the Florida sun!
Pools
The pools at all three resorts were much quieter than usual but waterslides were open and pool games were being played. Bay Lake Tower and Polynesian pools were very quiet with only about 25 people at the pool during my visit. It was very easy to social distance here. Old Key West had about 75 people at the main pool and was a bit more lively. The Quiet Pools at OKW were open and completely empty.
Food
Restaurants at all three resorts were open as usual. However, there were a few changes to note. 
First, menus have been limited at all the locations I visited. The restaurant staff informed me that in order to manage the lower capacity and ensure that all items are fresh they have limited their menus. While there are still plenty of items to choose from, this could be disappointing if you were hoping to order something specific, like Capt. Cook's Pulled Pork Nachos. Thankfully, I was able to use my charm to convince the chef to make me some since he had all the ingredients on hand. Some other favorites like Olivia's fried chicken and cheesy potatoes were still on the menu as well.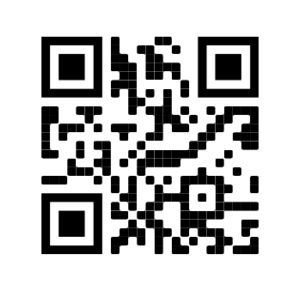 Secondly, there are no paper menus at the restaurants. Instead, Disney has opted to use online menus. This is actually quite clever since they can easily change the menus as needed and no menus means no germs being passed around! Restaurant staff will hand you a little paper with a QR code on it and you just scan it with your phone's camera to open the menu online. 
Activites
While the resorts have limited activities during their phased reopening, Community Halls were open throughout the day for scheduled craft activities, such as tie-dye shirts. Video games and board games were not available. There were plenty of activities being held at the pool, like bingo with disposable punch cards and a social distancing version of trivia where the Cast Members come around to collect your answers using a small dry erase board. 
Visiting Disney's Resorts during their reopening week was definitely an experience I won't forget. While several aspects of my visit did take some getting used to, I was pleasantly surprised at how much fun I still had while at the resorts. My visits were relaxing and comfortable. There was plenty to do, see and enjoy. I know most of us visit Disney to go to the theme parks, but a resort only stay was very enjoyable and can be a great mini vacation getaway for you and your family this summer.
Disney World's theme parks open next week and of course I'll be there shooting video and answering your questions! If there's anything you want to know about the Disney World hotels, theme parks or the resort in general, feel free to send me a message via email or Facebook. Be sure to follow me on Facebook to get the latest Disney park and resort information. 
Have you visited a Disney World Resort since they reopened at the end of June? Share your experience in the comments below.
Edited by: Katherine Rand, DVC Shop Editorial Team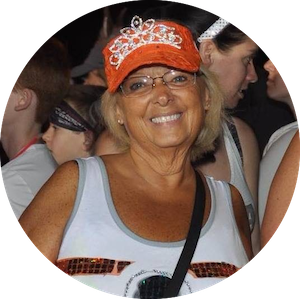 Written by
Bee Thaxton
DVC Shop Resales Broker
Bee has worked in all facets of the Real Estate industry in her 35+ years of experience. Her knowledge of DVC and the resale market is vast and her integrity and service to her clients has earned her a reputation of excellence. She lives close to the parks and loves to meet her clients. You may find her wandering around Epcot or in a fancy costume running a 1/2 marathon through Magic Kingdom.