Take a Magical flight over London on Peter Pan's Ship to Never Land!
Peter Pan's Flight Details

| | |
| --- | --- |
| Disneyland Resort Park | Disneyland |
| Location in Park | Fantasyland |
| Height Restrictions | Any Height |
| Age Interests | Preschoolers, Kids, Tweens |
| Thrill Type | Small Drops, Slow Rides, Dark, Loud |
| Hours | Park Open to Close (May close Temporarily to accommodate Fireworks) |
| Wait Times | Average of 30 Minutes |
| FastPass+ | No |
| Accessibility Information | Must Transfer from Wheelchair/ECV |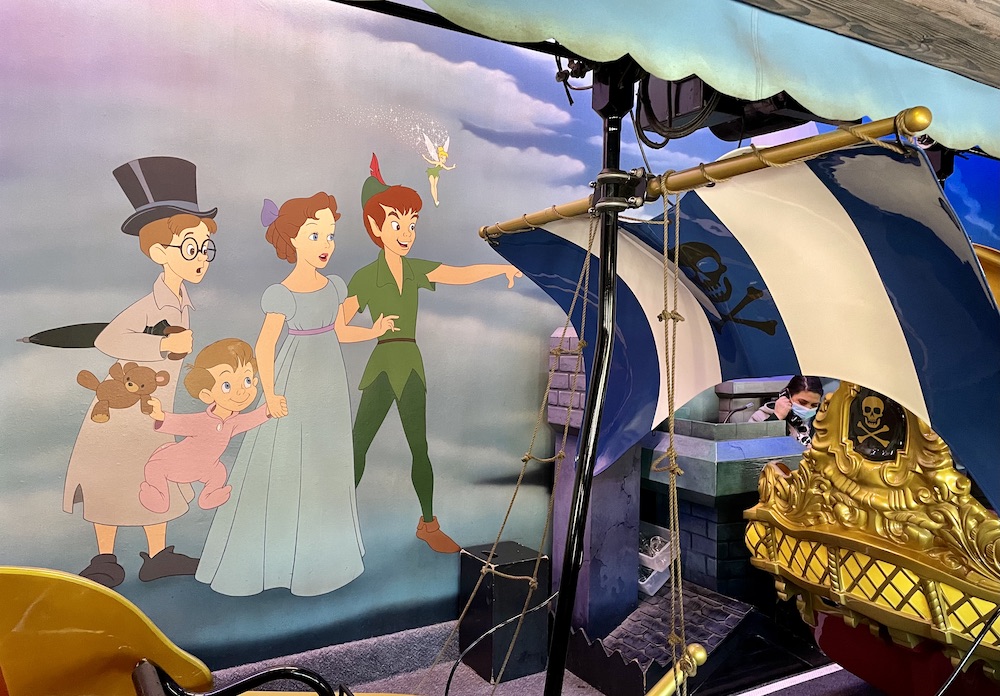 Attraction Overview
Peter Pan's Flight was an opening day attraction at the Disneyland Resort. The ride is based off Walt Disney's animated classic Peter Pan. Join Peter Pan and the Darling children as they head to Never Land! It's bedtime for Wendy, Michael, and John… that is until Peter shows up unexpectedly. Join them in Peter Pan's ship which can fly with the help of Tink's pixie dust!
Fly through the London sky as the stars sparkle and the lights from the city shine below you. You will sail past Big Ben and the Tower Bridge and make your way to Never Land. There you will find volcanoes, The Lost Boys, lots of blue water a long with some mermaids. Watch as Peter Pan has sword fight with Captain Hook, as Wendy is tied up and made to walk the plank. Peter Pan defeats Captain Hook and Hook is then fed to the crocodile. The Darling Children return home safely with the help of Peter Pan, his ship, and the magic pixie dust.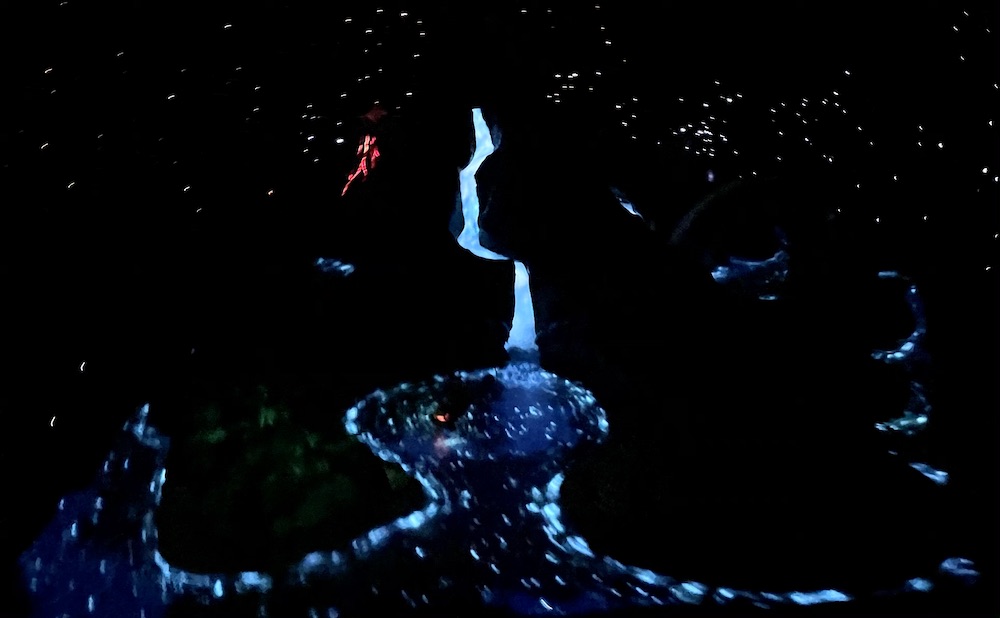 Map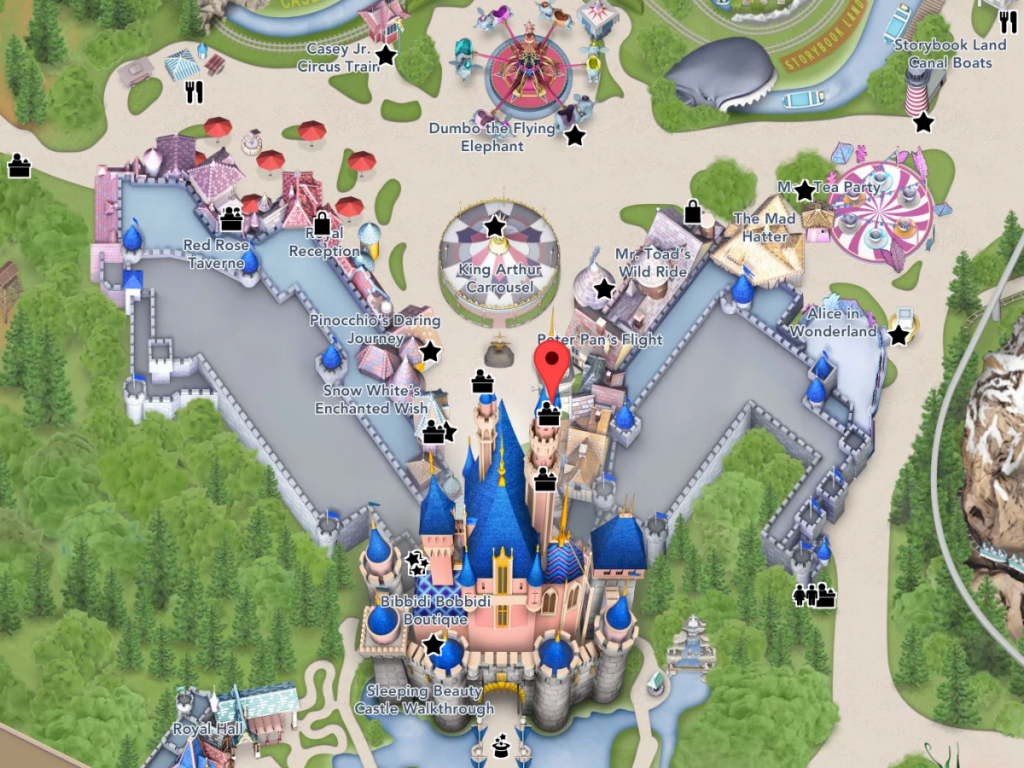 Location & Wait Times 
Peter Pan's Flight is located in Fantasyland. After you walk through Sleeping Beauty Castle, it is to your right. Surrounded by King Arthur Carrousel and Mr. Toad's Wild Ride directly behind it. It is a guest favorite and wait times for this ride are almost always 30 minutes or more. It is best to ride this first thing in the morning when the park opens or directly after fireworks. Some firework shows cause Fantasyland to close during the duration of the show and up to 30 minutes after the show has ended.
Queue Experience
The queue line is mostly outdoors for this attraction. With views of Sleeping Beauty Castle, Snow White's Enchanted Wish and King Arthur Carrousel. Look Towards Snow White's Enchanted Wish while waiting in line and you will find the Evil Queen pull the curtains and peek at guests through the window. Download the Play Disney Parks App and you can enjoy interactive games and trivia while waiting in line! Unlock some magic and watch a lantern light up with Tinker Bell inside! A little Disney magic to help pass the time.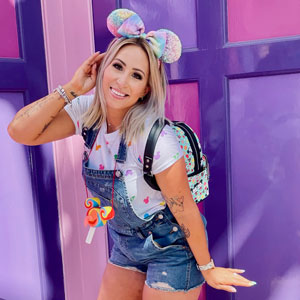 Written by
Brittney Malina
Contributing Writer
Brittney has been going to Disneyland since she was 3 years old. She has had a deep love for all things Disney ever since. Now as a wife and mother of two, she gets to share the love with her family and re-live the Disney magic through her children's eyes. Brittney is a Legacy Passholder and you can find her walking down Main Street, U.S.A. with a churro or iced coffee in hand.