One of the best announcements that Disney has made this holiday season is that parking trams are returning to Walt Disney World this month! The parking trams have been unavailable in the Disney parks for almost two years now, but Disney will be making them available one park at a time beginning this month and into 2022 as well.
When the Disney Parks reopened, the trams remained closed, causing guests to have a longer walk at the start and at the end of their day. However, that is soon changing. Magic Kingdom will be bringing back the parking trams sometime in December, although no official date has been released yet. Disney's Animal Kingdom, Epcot, and Disney's Hollywood Studios will be bringing back the parking trams sometime in 2022. The parking trams can already be seen running for testing and training purposes.
The parking trams are a beloved Disney transportation system, as they help save families some walking on their way in and out of the theme parks. This service is useful and in some cases necessary for those who have difficulty walking long distances. The parking tram stops at each Disney character section of the parking lot to pick up and drop off guests off at the front of the park, or in the case of Magic Kingdom, to the entrance of the Monorail and Ferry Boat stations.
Are you excited about the return of parking trams sometime this month? Have you missed this Disney service? Let us know your thoughts in the comments below!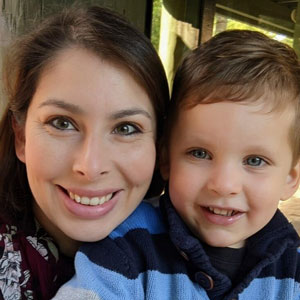 Written by
Rachel Van Norman
Contributing Writer
Rachel fell deeply in love with all things Disney as a little girl. Now as a wife and a mother herself, she shares this Disney obsession with her son and everyone around her. From her love of princesses to eating all the Disney food, Rachel spends her time radiating Disney magic and keeping everyone up to date on Disney news.