In an effort to further its environmental sustainability commitments, Walt Disney World has announced a significant policy change concerning the use of paper straws and plastic lids. Starting August 21st, these items will no longer be readily available at quick service dining locations across Walt Disney World. Instead, guests will need to specifically request these items if needed.
The decision to remove paper straws and plastic lids from self-service sections of the restaurants is part of Disney Parks & Resorts' broader initiative to achieve zero landfill waste by 2030. This move is just one of many steps that the company is taking to ensure it meets this ambitious sustainability goal.
Beginning in 2018, we set a series of commitments to eliminate single-use plastic straws, plastic stirrers and polystyrene cups at all owned and operated locations across the globe to transition to refillable in-room amenities in our hotels and on our cruise ships, and to reduce the number of plastic shopping bags in our owned and operated parks and on our cruise lines.
As a result, we have eliminated over 200 million plastic straws and stirrers, completed removal of polystyrene cups, reduced plastics in over 15,000 of our guest rooms by 80 percent by replacing all disposable toiletries with bulk amenities and minimized plastic merchandise bags.
Disney's Environmental Goals Program
A Step Towards Sustainability
Disney's shift away from offering disposable items like paper straws and plastic lids contributes to the reduction of waste produced by the park. Even though these items might seem small and insignificant, when used by millions of visitors each year, they add up to a substantial amount of waste.
By making these items only available upon request, Disney hopes to significantly reduce unnecessary waste, encouraging guests to use these items only when absolutely necessary. This not only reduces waste but also encourages a mindset of conservation among its guests.
Zero Landfill Waste By 2030
The removal of paper straws and plastic lids is part of a larger, comprehensive plan by Disney Parks & Resorts to achieve zero landfill waste by 2030. This means that all waste generated within the parks will either be recycled, composted, or converted into energy.
Other initiatives under this plan include the installation of on-site recycling facilities, the conversion of food waste into biofuel, and the introduction of reusable shopping bags. All these efforts are geared towards creating a more sustainable and environmentally friendly park experience.
Commitment To Environmental Sustainability
Disney's decision to remove paper straws and plastic lids from its quick service dining locations is a commendable step in the right direction. It shows the company's commitment to environmental sustainability and its willingness to make changes that can have a positive impact on the environment.
While these changes might seem minor, they are part of a larger shift towards more sustainable practices within the entertainment industry. By setting ambitious goals and implementing policies to reach them, Disney is leading the way in demonstrating that even large-scale entertainment venues can operate in an environmentally responsible manner.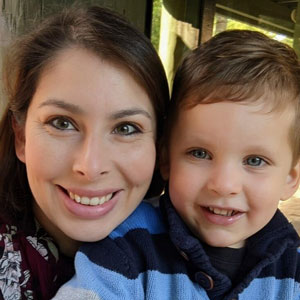 Written by
Rachel Van Norman
Contributing Writer
Rachel fell deeply in love with all things Disney as a little girl. Now as a wife and a mother herself, she shares this Disney obsession with her son and everyone around her. From her love of princesses to eating all the Disney food, Rachel spends her time radiating Disney magic and keeping everyone up to date on Disney news.