The Downtown Disney District has been "Encanto-fied!" Enormous vibrant silletas (floral displays) can be admired throughout the district at Disneyland this summer. Inspired by Isabela, a main character in the Walt Disney Animations' Studio film, "Encanto," these floral displays not only offer stunning décor, but they also honor different communities and groups, displaying a sense of inclusion and diversity.
"Every year for the Downtown Disney District, we try to bring new and exciting décor, and this year we wanted to do something spectacular for our cast and guests," said Resort Enhancement Design Team Lead Jeff.
Silletas are elaborate floral arrangements that are made, most often by flower farmers in Saint Elena, a small village in the high mountain above Medelin, Colombian. These silletas are then carried on the backs of Silleteros, by foot, into the city, a 16-mile journey. Every year, at The Feria de Las Flores (flower festival), this tradition is celebrated.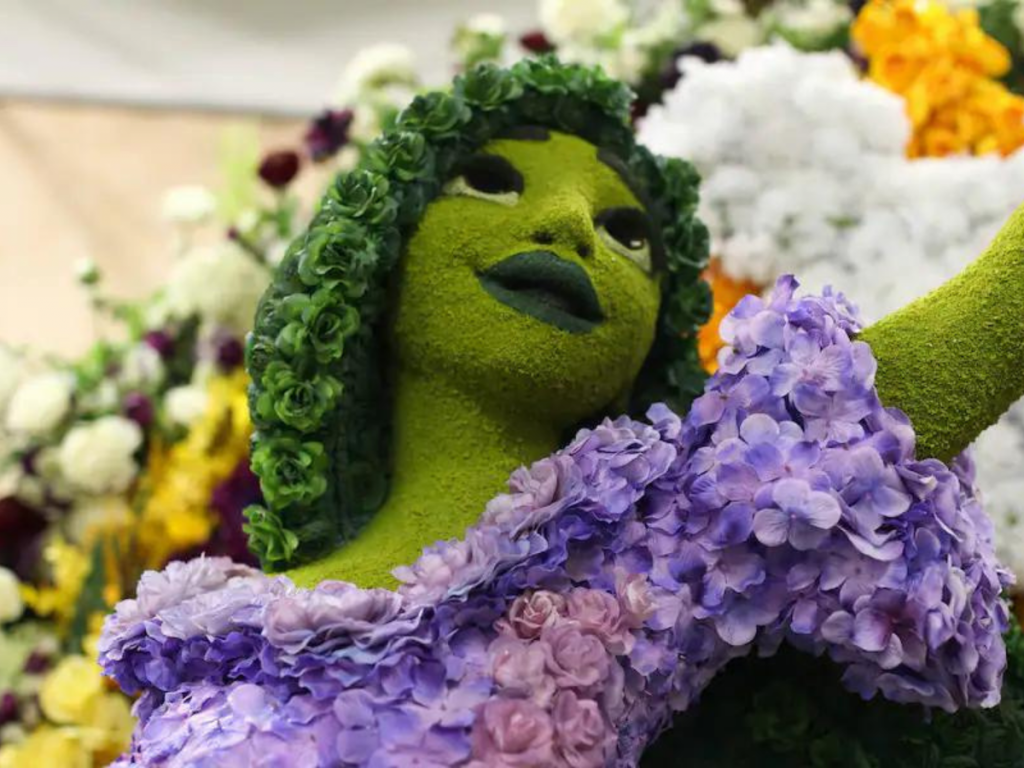 Using this as their inspiration, the silletas at Downtown Disney are used to represent a different Business Employee Resource Group (BERG) at the Disneyland Resort and Walt Disney World Company. Jeff and his team along side the BERG cast members, worked together to make sure the silletas represented their communities appropriately.
"This project is really exciting for me because it's a touchstone for bigger conversations," said Brett, who was lead designer. "To be involved in designing the silletas that reflect other groups' identities and have the level of acceptance that we've had is extremely rewarding and humbling."
And who is more fitting to create such beauty, no other than Isabel herself. If by chance you haven't caught the Academy Awarded film yet, let me fill you in. Isabel is a major character in the film that is given the magical gift of growing beautiful flowers with just a swipe of her hand. Making her the star of this story and design would make perfect sense.
"Our story starts with Isabela at the Poppy Fountain and continues throughout the district," said Brett of Resort Enhancement. "It's Isabela who creates these massive floral displays that honor these different communities and groups," adds Jeff.
"When we worked with each of the BERGs, we wanted to take the lovely floral piece from Colombian culture and combine it with the culture or group of folks we're celebrating to create something magical," said Jeff.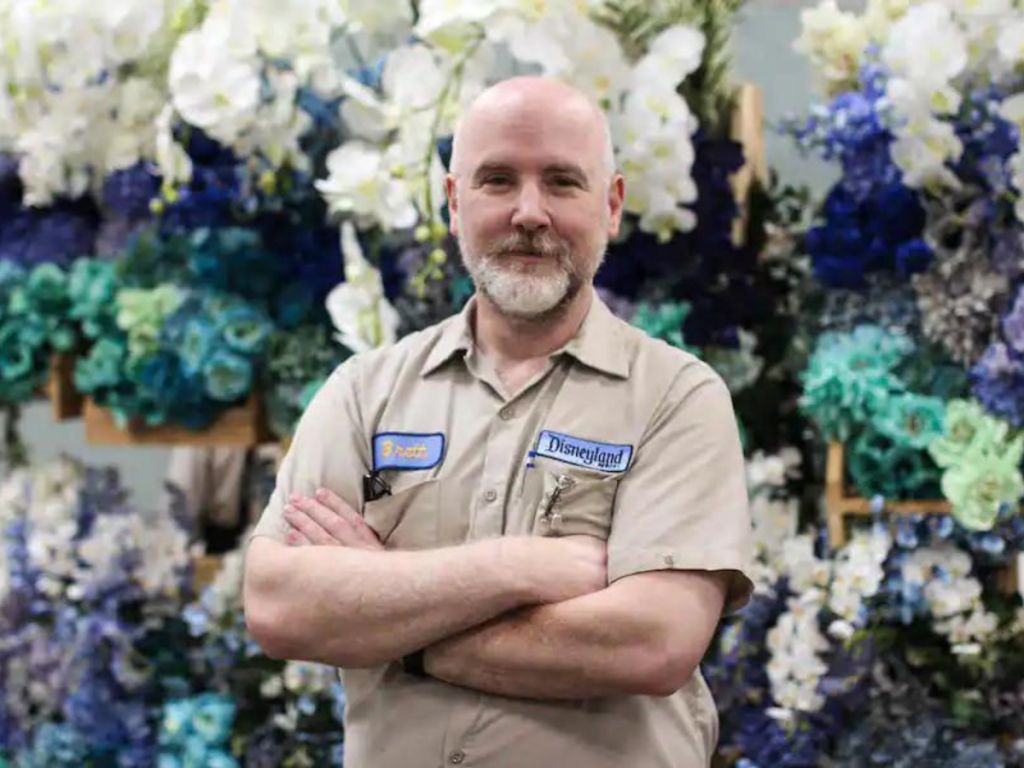 And indeed, magic is what they have created!
Make sure to stop by Downtown Disney this summer and take a look at these beauties for yourself.  In the meantime, below is a little preview of the BERGs represented.
COMPASS
The COMPASS silleta honors the Disneyland Resort COMPASS BERG, which represents the Asian American and Pacific Islander communities and allies for the purpose of enhancing cast, guest and community relations through cultural awareness and business practices.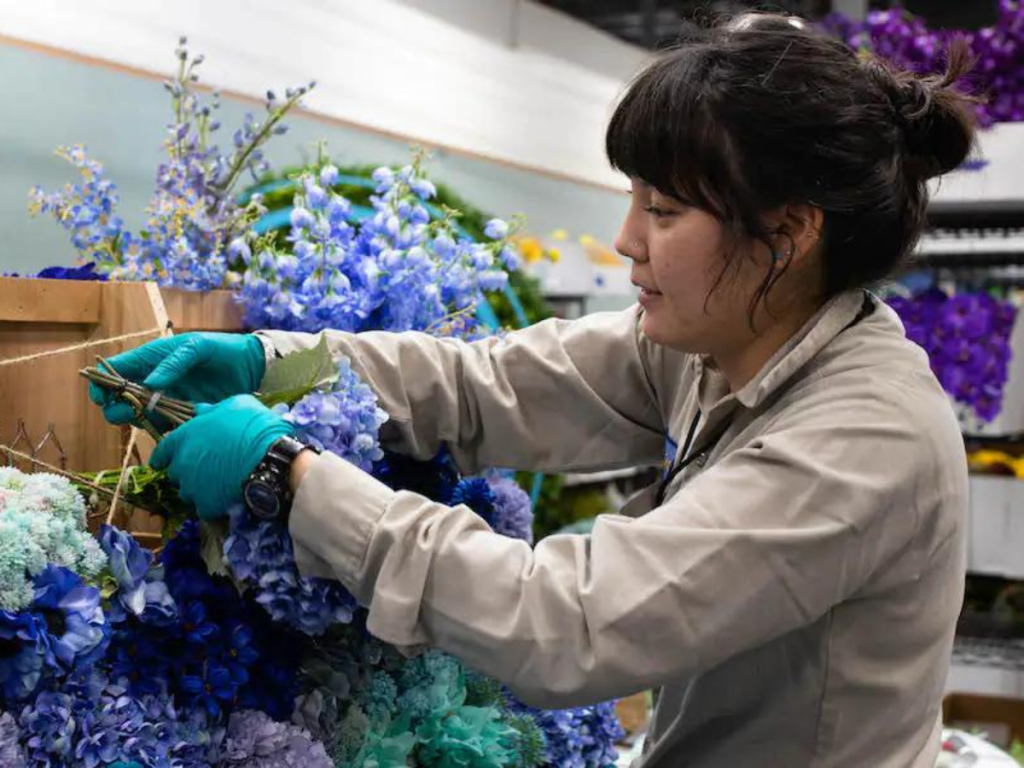 PRIDE
The PRIDE silleta represents the Disneyland Resort PRIDE BERG, which is a welcoming and driving force focused on fostering an environment where all Lesbian, Gay, Bisexual, Transgender, Queer and allied cast feel encouraged to be authentic inside as well as outside Disney.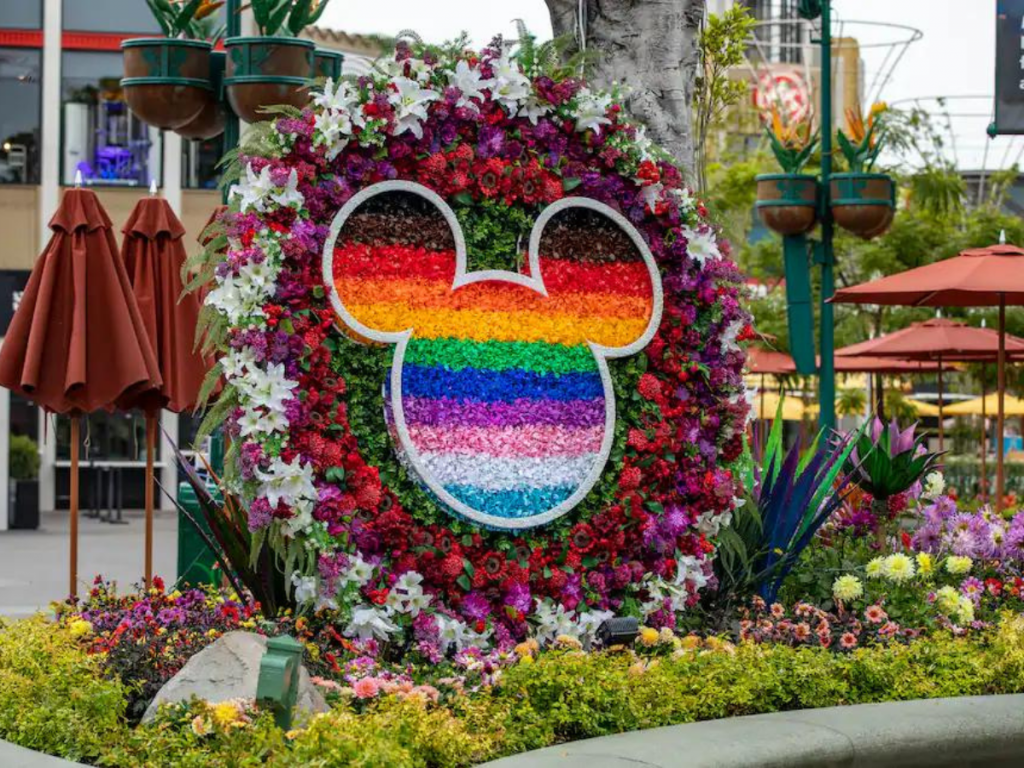 Shalom
The SHALOM silleta represents The Walt Disney Company's SHALOM BERG, which celebrates the stories and identities of our Jewish employees and cast members while fostering advocacy, education, inclusivity and allyship.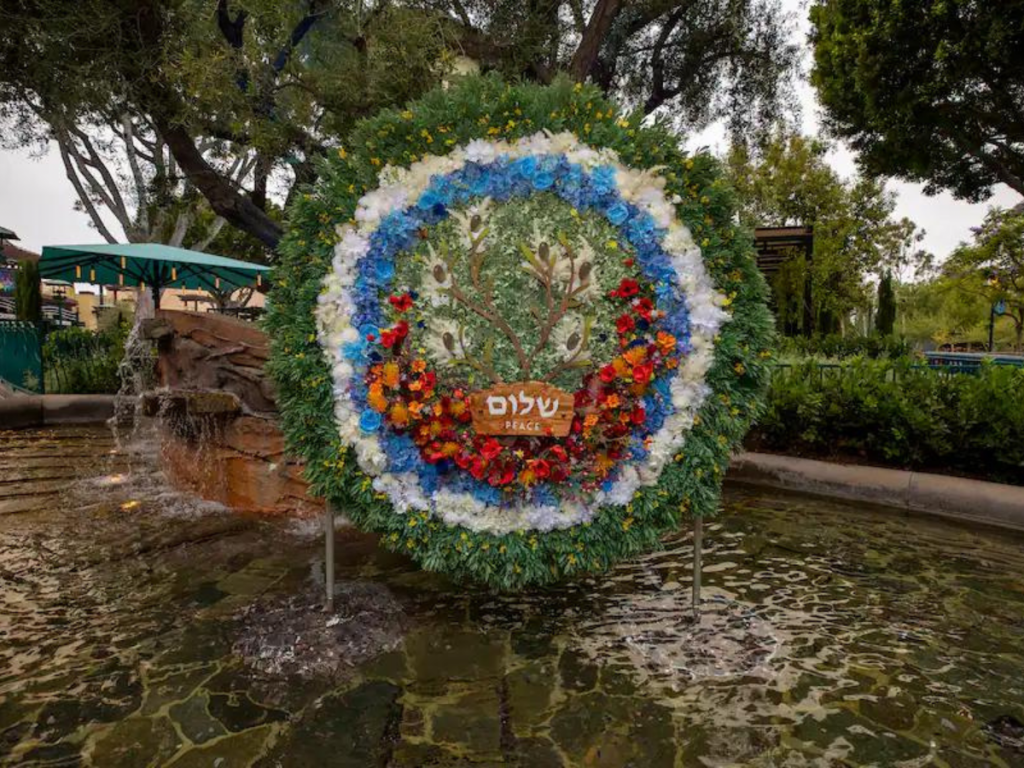 WIN
The WIN silleta represents the Disneyland Resort Women's Inclusion Network (WIN) BERG, which embraces a world where women are inspired and empowered to achieve their greatest potential.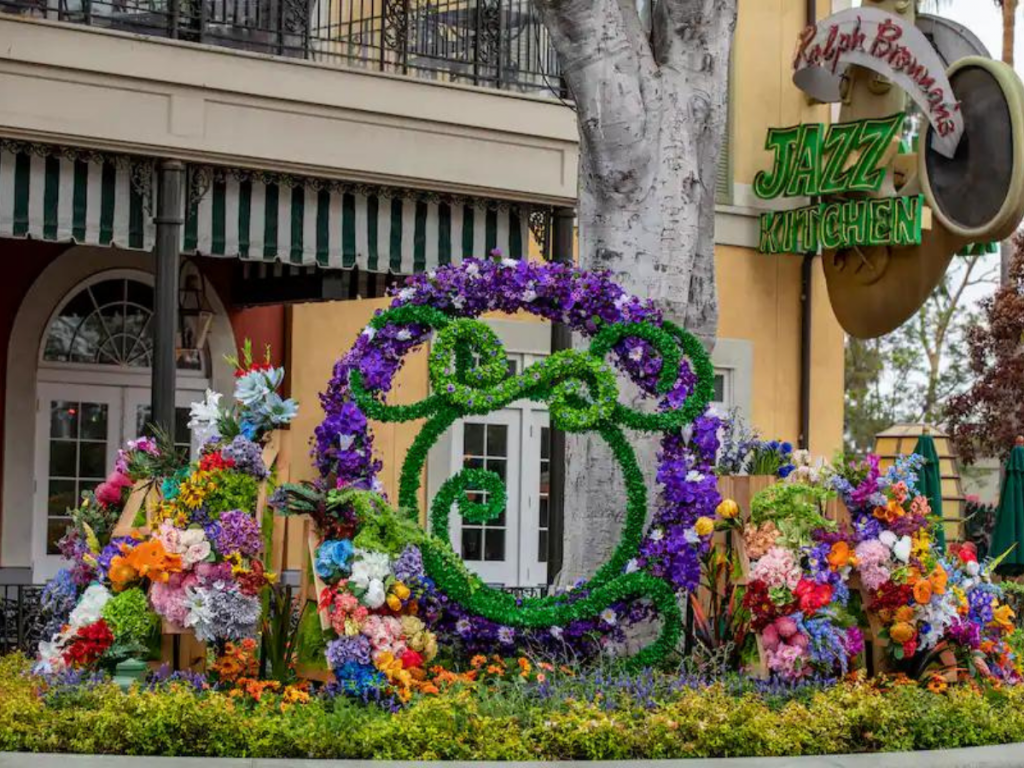 SALUTE
The SALUTE silleta represents the Disneyland Resort SALUTE BERG, which is committed to enhancing the Disney experience for those who have sacrificed in support of the military. The Resort Enhancement team worked closely with members of the SALUTE BERG to represent the six branches of the military – Air Force, Coast Guard, Army, Navy, Marines Corps and the Space Force – with six associated colored stripes.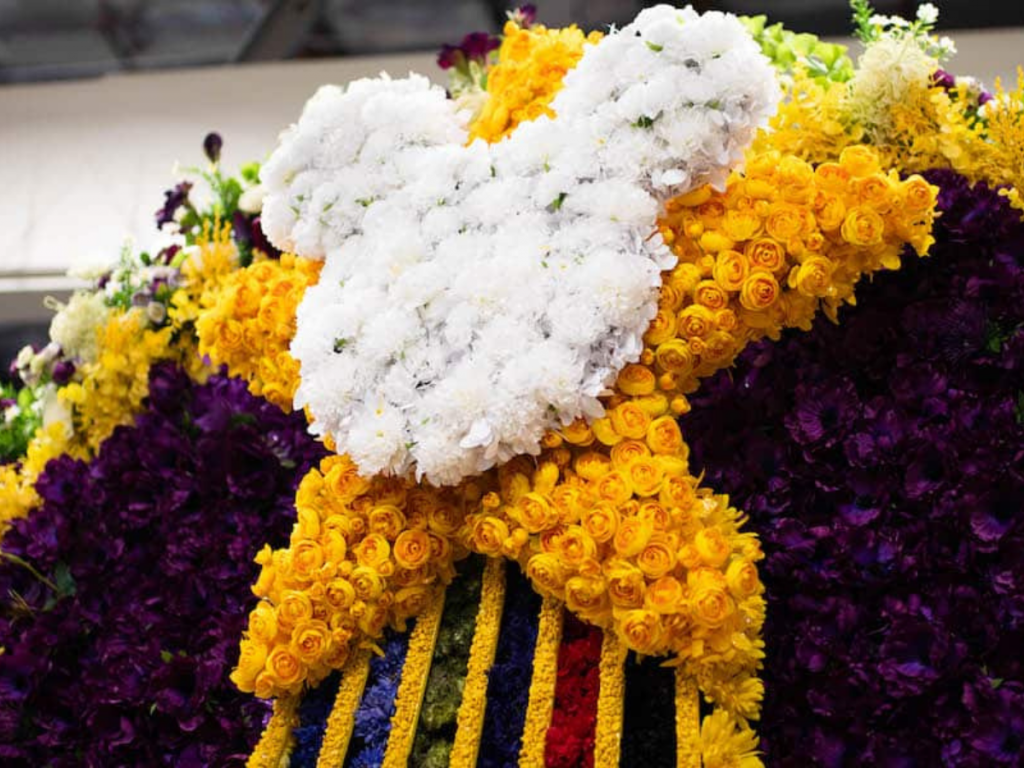 NAATV
The NAATV silleta represents The Walt Disney Company's NAATV BERG, which serves as a place of belonging for Native American and Indigenous colleagues and allies.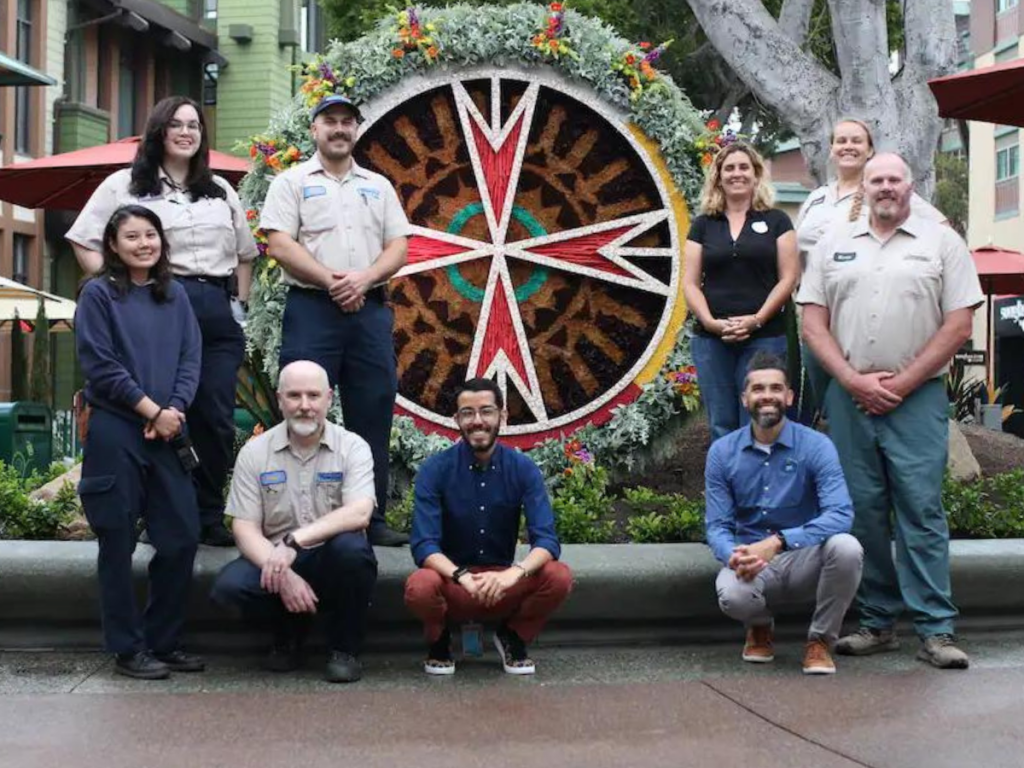 PULSE
The PULSE silleta represents the Disneyland Resort PULSE BERG (People United to Lead, Serve, & Excel), which advocates for celebrating Black culture, nurturing educational and professional development and well-being for cast members of African and Caribbean descent and backgrounds.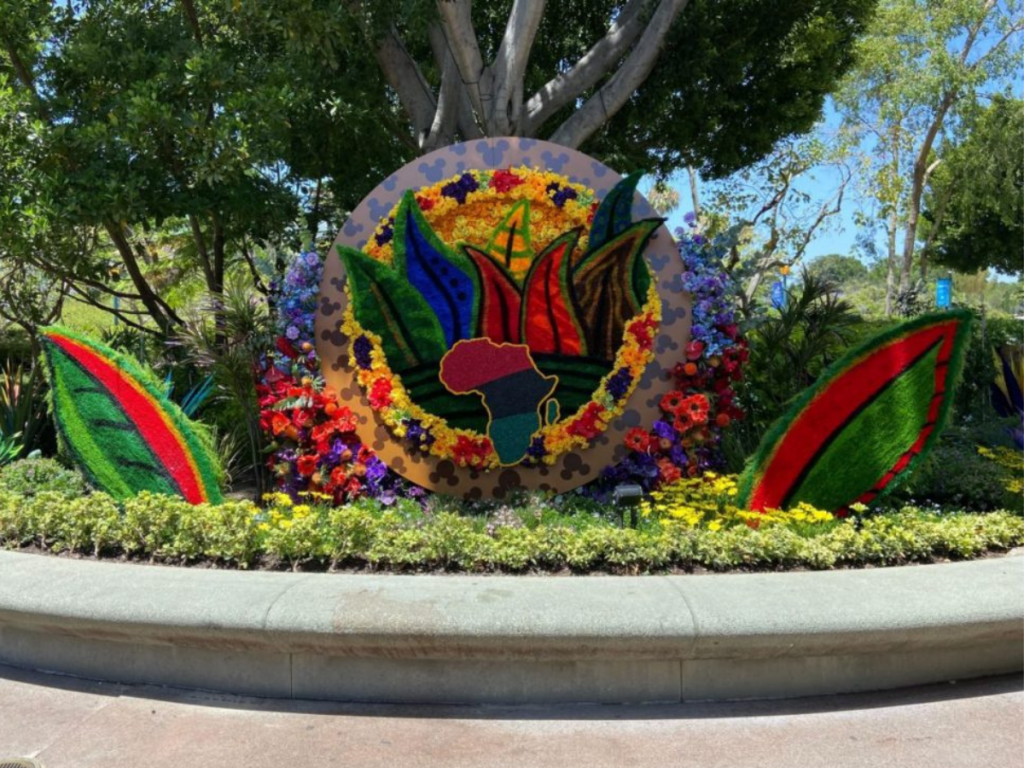 HOLA
The HOLA silleta represents the Disneyland Resort HOLA BERG, which supports the advancement of Hispanic, Latino and allied cast by impacting marketplace opportunities, championing and developing Hispanic and Latinx leaders and fostering a culturally diverse environment.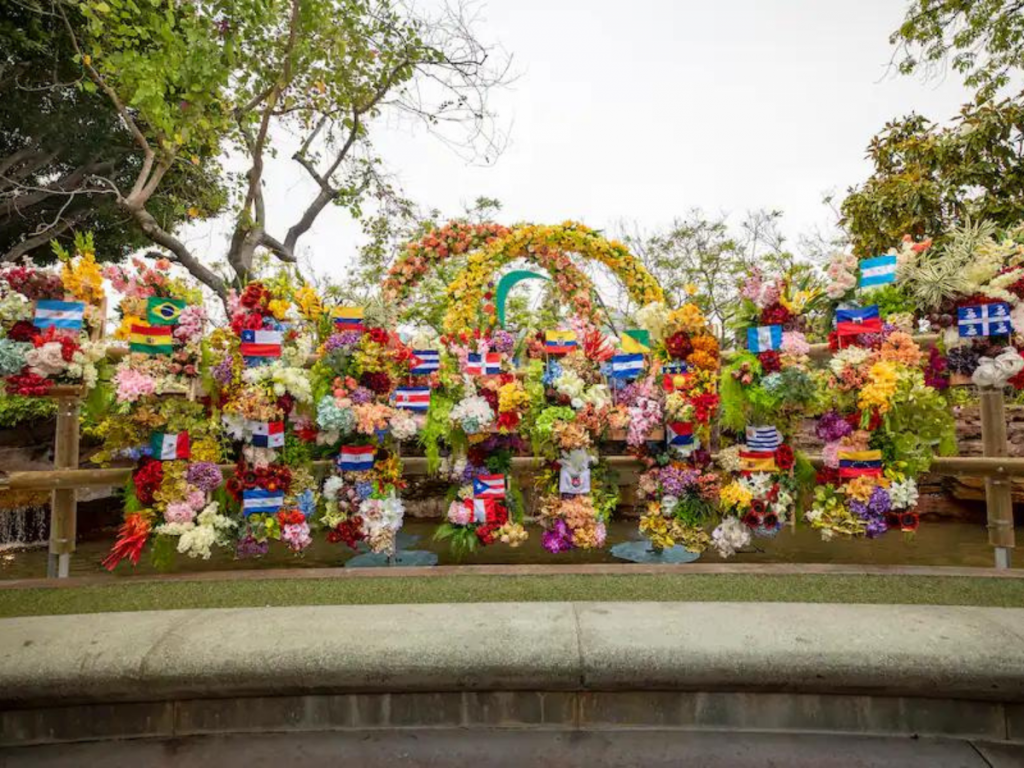 ENABLED
The ENABLED silleta represents the Disneyland Resort ENABLED BERG, which promotes respect, equality and appreciation of people with disabilities through community, awareness, education and inclusion.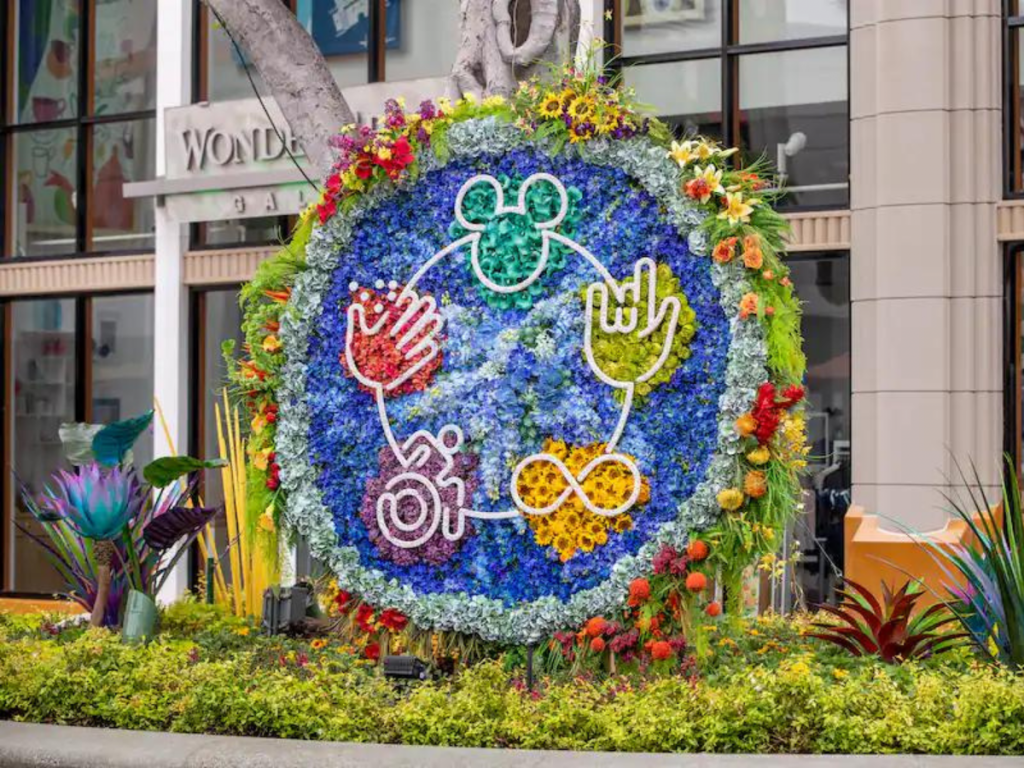 Be sure to check out these Encanto Floral displays at Disneyland's Downton Disney District this summer!
Featured photo: Disney.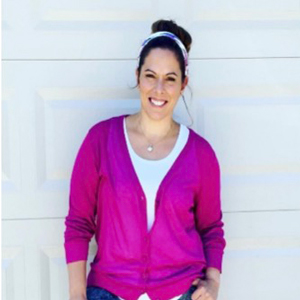 Written by
Lourdes Molina
Contributing Writer
Lourdes is a Florida native who spent many weekends vacationing at the Disney World parks. Now a mom of two boys, living outside of the Charlotte, NC area, she has loved experiencing the Disney magic through the lens of her boys. She looks forward to their annual trip to Florida to see family and of course her old pal Mickey Mouse.