Though the Disney World parks and resorts are open, travel restrictions and quarantine requirements have made it difficult for some of us to travel to the happiest place on Earth this summer. Then there's those of us who have returned from the parks or resorts and are now missing that sweet relaxing sensation of being at Disney World.
If you've returned home from your vacation, taking a staycation or traveling somewhere more local this summer, try these tropical Disney recipes from two of Disney's most popular restaurants to put you in the Disney spirit.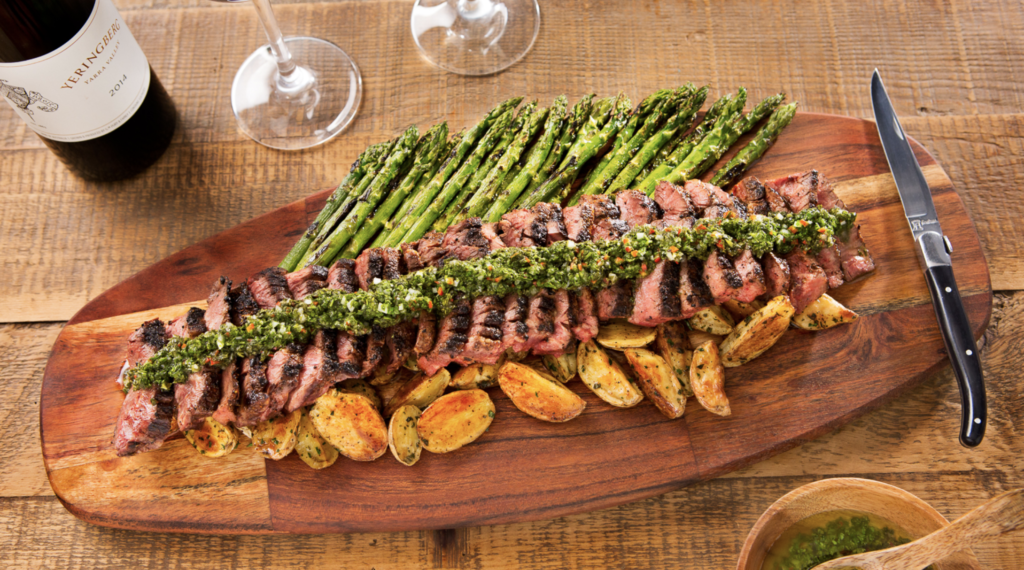 Many of us DVC Members may be familiar with this highly reviewed restaurant and bar located at Disney Springs due to their DVC Member wine tasting events. While member events have been postponed for now, you can still crack open a bottle of your favorite wine and enjoy this perfectly spiced chimichurri over your favorite grilled steak.
A creation of Executive Chef Ron Rubert, guests can find this chimichurri blend atop the family style Skirt Steak which is served over a bed of grilled asparagus and roasted potatoes. While we don't have the recipe for grilling the perfect steak, Wine Bar George's chimichurri is sure to take you right back to Disney.
So throw your favorite steak, burger, Beyond Meat or slab of tofu on the grill and whip up a batch of this delicious chimichurri sauce for the perfect summer dinner.
Recipe
Ingredients:
Remove stems and chop the following:
1 bunch Italian parsley
1/2 bunch cilantro
3 sprigs mint
2 springs oregano
1 whole shallot – peeled and finely chopped
1/2 Fresno pepper, seeds removed and finely chopped
1/2 red jalapeño pepper, seeds removed and finely chopped
3 tablespoons lime juice, freshly squeezed if possible
1 tablespoon white wine vinegar
1/2 cup extra virgin olive oil
1/2 teaspoon kosher salt
1/4 teaspoon black pepper
Instructions:
Mix all ingredients together and serve!
It's summer, time to kick back, relax, lounge by the pool, backyard, or park and sip on a tropical cocktail. Just because you aren't at Disney World right now doesn't mean you can't pretend! For those who have been to Disney's Polynesian Resort or the Disneyland Hotel, you may be familiar with Trader Sam's lounge. This popular watering hole is home to some of the resorts' most unique and fun-themed cocktails.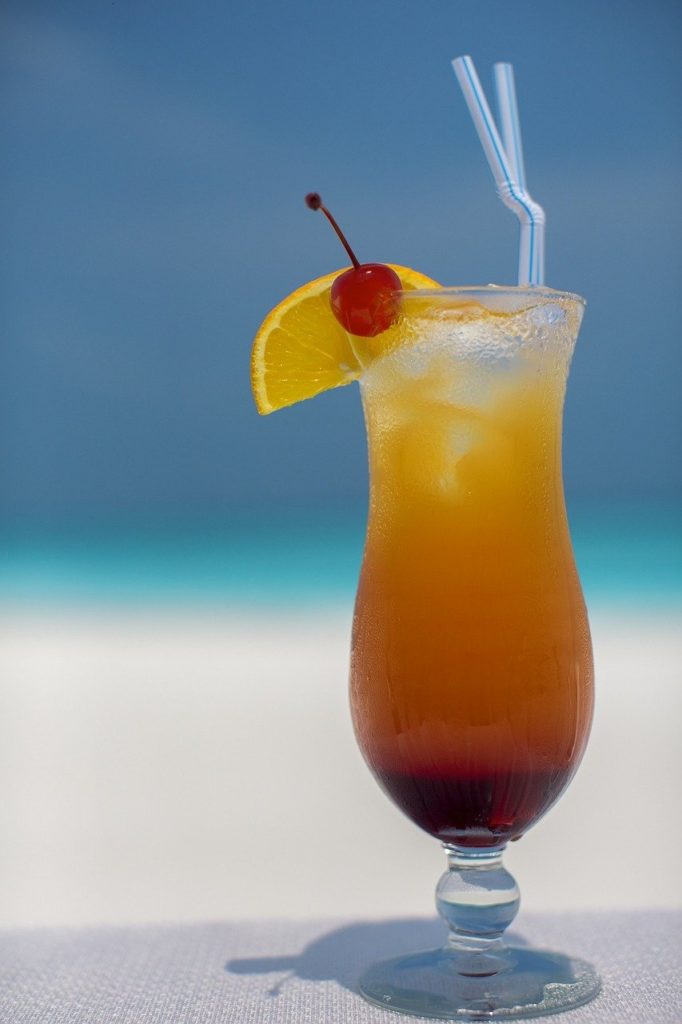 If you're in the tropical mood, turn on some Hawaiian music and try the delicious Trader Sam's HippopotoMai-Tai at home.
Recipe
Makes: 1 Cocktail
Ingredients:
1 oz light rum
1 oz dark rum
1/2 oz Orgeat almond syrup
1/2 oz orange Curacao
1/2 oz agave nectar
1 oz fresh lime juice
Instructions:
Toss all the ingredients plus ice into a cocktail shaker. Shake and strain into a Polynesian themed cocktail glass or mug. Add a bit of crushed ice and garnish with an umbrella, fruit, a flower, or whatever else you can find around the kitchen to make your fresh cocktail more festive. 
Try these tropical Disney recipes for the perfect dinner and cocktail combo at home. If you've tried them at home, share your thoughts in the comments below.
If you're planning to go to Disney World this summer, remember DVC Shop can help you save up to 60% on your next DVC stay. Check out the DVC Shop Rentals Confirmed Reservations or send a request now to start your search.
Katherine Rand
DVC Shop Editorial Team
Top Image: Steven Miller, flickr.com