A big part of planning a Disney parks vacation is figuring out how many days you want to spend there. Disneyland Paris Resort is made up of two theme parks and Disney Village and can accommodate trips of varying lengths.
A Quick Visit To Disneyland Paris
If you'll primarily be in Paris, you can feasibly do a day trip out to Disneyland Paris. The train from Paris will take about 50 minutes or so to arrive at the Marne-la-Vallee Chessy train station, which is right outside of the Disneyland Paris theme parks. Walk through security, and get to the magic!
You certainly will not be able to do everything in only one day, but you can hit some highlights for sure. Pick out a few key rides you absolutely want to experience, and perhaps an entertainment option or two. Shows at Disneyland Paris are immaculate, and I would suggest you take the time to experience at least one.
If you are willing to pay to maximize your time, you can purchase Premiere Access One to skip the standby queue at various rides. This usually costs between 5 and 14 euros per person, per ride, though prices are subject to change. Disneyland Paris also offers Premiere Access Ultimate, which includes 12 attractions you can skip the standby queue for. This typically costs between 90 and 140 euros per person. That's definitely expensive, but can save you a ton of time and ensure you get on a lot of attractions during a short visit.
Additionally, you can purchase access to some of the shows in advance. Once you have a valid theme park ticket, you can choose a performance of shows like The Lion King: Rhythms of the Pride Lands to buy access to. Rather than wait in the queue, you can pay typically 15 to 18 euros per person, to show up to the performance about 30 minutes early and enter a dedicated queue for people with reserved access. This more or less guarantees your ability to see the show without waiting for an hour or more.
With one day at Disneyland Paris you can count on getting on a handful of attractions and seeing one show. If you prioritize timing, you may be able to squeeze in the parade and other entertainment options. The Disneyland Park and Walt Disney Studios Park are located very close each other, so park hopping is definitely possible. However, unless there is something at the Walt Disney Studios Park you consider an absolute must do, I personally would suggest sticking to Disneyland Park. There is plenty to do there, and it really embodies Disney theme park magic. Plus, Disneyland Park features most of what you are probably looking for: classic rides, character meet and greets, the parade, and the nighttime spectacular. Nothing against the Walt Disney Studios Park, but if you only have one day you need to spend your time wisely!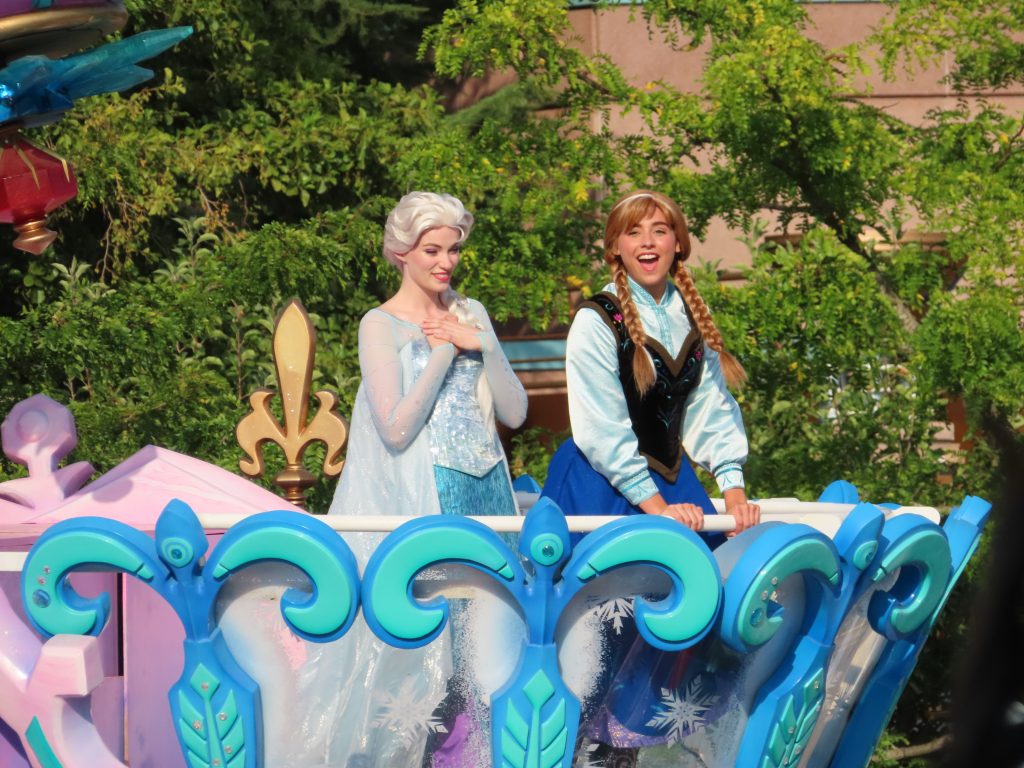 More Days For Big Disney Parks Fans
If you are a huge Disney Parks fan and you have the flexibility in your travel schedule, you may want to spend about four days at Disneyland Paris. Much like the other Disney theme parks, Disneyland Paris is rich with details you will want to take in. Main Street, U.S.A., as per usual, is filled to the brim with thoughtful theming, and I could easily spend most of a day there, reading all of the signs and asking Cast Members about those easter eggs. And beyond the immersive theming, many of the rides you are familiar with are slightly different at Disneyland Paris. I could totally see some of my theme park obsessed friends wanting to ride some attractions over and over to be able to really compare to offerings back home. Plus, you never know what you'll fall in love with! I was completely enamored by the Dream… and Shine Brighter! show and would watch it a dozen more times if I could. Generally, if you know you are more on the fanatic side of Disney parks fans, you would be happy spending several full days at Disneyland Paris.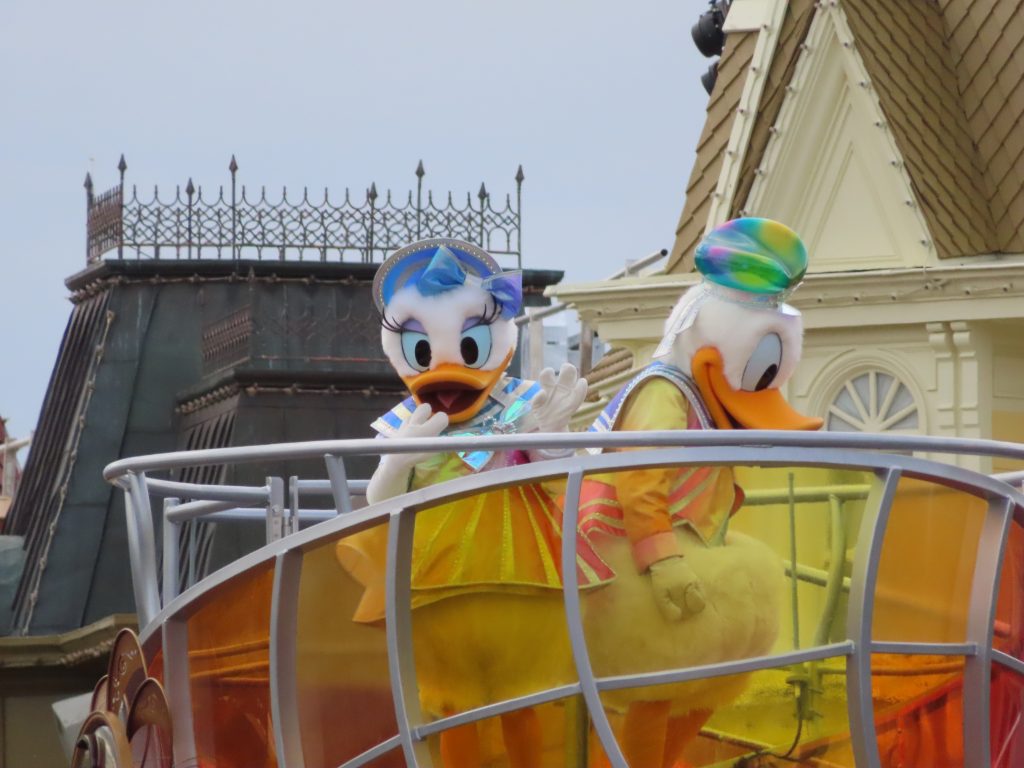 A Couple Of Days At Disneyland Paris
One day may be a bit rushed, and in my opinion the average Disney parks fan probably does not need four full days at a resort that only has two theme parks. Additionally, until the ongoing expansions at Walt Disney Studios Park come to fruition, that theme park is a little light on offerings. Personally, I think two to two and a half days at Disneyland Paris Resort is perfect. You'll have plenty of time to ride attractions, see the shows, and experience the nighttime spectacular. By staying for two to three days, you will have ample opportunity to experience the less crowded, peaceful morning vibes, and also the beauty of the theme parks at night.
I spent 2.5 days at Disneyland Paris resort and was able to go on all of my priority attractions, see Disney Stars on Parade and Dream… and Shine Brighter! twice each, view both main shows (The Lion King: Rhythms of the Pride Lands and Mickey and the Magician), experience the nighttime spectacular, eat three table service restaurant meals, meet a handful of characters, and have enough down time at the resort to enjoy the lounge and pool. If we had been limited to two full days I would have been happy with that, but the extra half day really sealed the deal of having a bit of extra time to just take in the beauty of the parks, appreciate the details, and re-do some of my favorite activities. For an average Disney parks fan, I think two to three days would be plenty. Personally, I am very pleased with this choice, as it gave me an extra day or so in Paris, France, where there are seemingly endless museums and cafes to experience. Had I instead budgeted for four days at Disneyland Paris, I would have felt like I did not spend enough time immersed in the culture of Paris.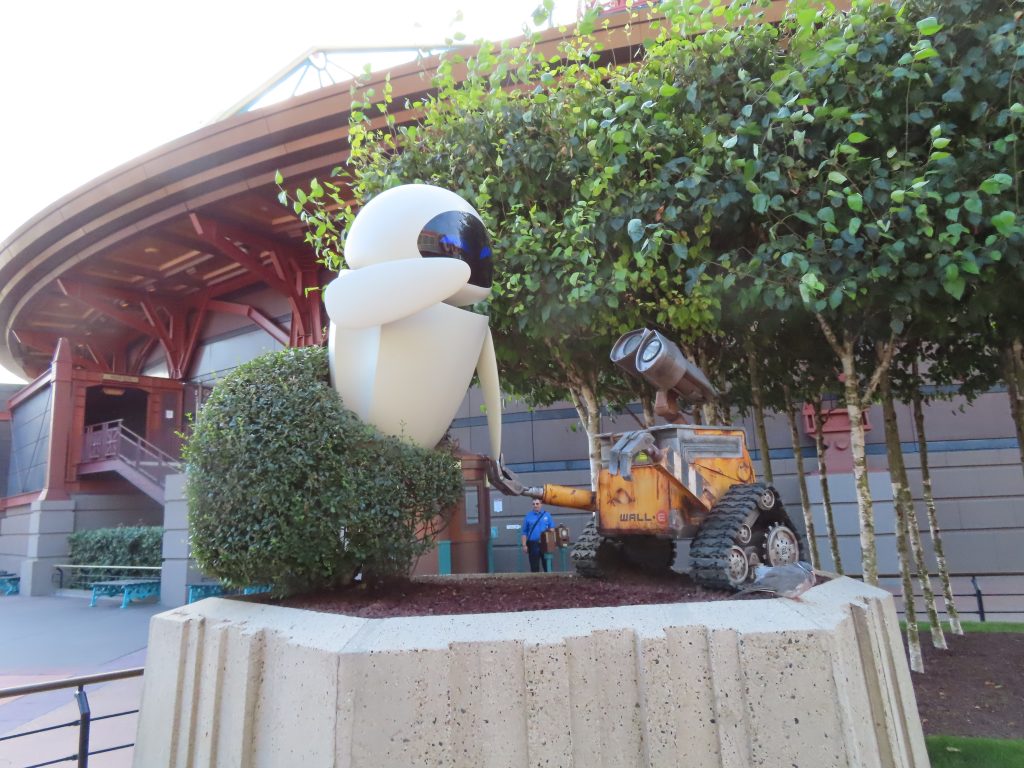 Of course, plenty of real world factors play in to this. What is your budget? How much paid time off from work do you have? And don't forget to consider the effects of jet lag. I went to Disneyland Paris at the end of my Paris trip, so I had adjusted to the time zone change. But the first day or two after flying to Europe from the East Coast of the U.S. was pretty rough!
While there is a lot to do at Disneyland Park, the Walt Disney Studios Park is not quite as jam packed. And the proximal location makes park hopping easy. If you only have one day to spare, I'd suggest focusing on Disneyland Park. If you are the type of person that loves Disney parks history and all of the details, you could easily spend four days or so in the theme parks and not be bored. But for most Disney parks fans, I think two full days to experience both theme parks will have you feeling accomplished and satisfied!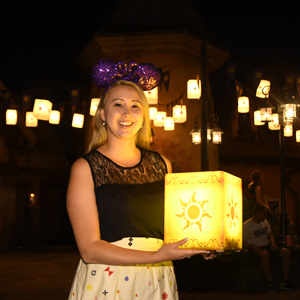 Written by
Jacqueline R.
Contributing Writer
Jacqueline is a PhD scientist with a passion for synthesizing detailed information in an understandable format. She is a Disney Vacation Club owner, overall Disney fan, and the primary content creator on the YouTube channel Pixie Dust PhD.