Disney's newest digital service Genie has made its debut in Disneyland and Disney California Adventure replacing the old MaxPass system. As of December 8, guests of both Disney parks in California have access to Genie, the complimentary service that gives you recommendations for dining and attractions based on your personal preferences. Guests of Disneyland and Disney California Adventure also are able to purchase the two accompanying services, Genie+ and Individual Lightning Lanes, in order to skip the standby queue in most attractions. These services have been available in Walt Disney World since August and are now finally available for guests of the California parks right in time for the holiday crowds.
Genie Explained
Genie is now available on the Disneyland app and is designed to provide you with a personalized daily itinerary showing plans you have already made, such as dining reservations, and also provide recommendations for you on your tip board. The tip board helps you to find attractions you'll love with lower wait times so that you spend less time in line and more time enjoying all of the magic the parks have to offer.  Simply input your preferences and let the tip board guide your day!
Genie+ at Disneyland Resort
Genie+ is an additional part of the Genie app that costs $20 per person per day at Disneyland and Disney California Adventure. This fee gives you the ability to schedule a return time for select attractions instead of waiting in the standby queue. You may schedule one return time at a time all day long! You may purchase Genie+ in advance when you purchase your parks tickets or you can add it on using the Disneyland app the day you enter the park. Below are the attractions from which to choose when using Genie+.
Attractions available with Genie+ in Disneyland Park: 
Autopia
Big Thunder Mountain Railroad
Haunted Mansion
It's a small world
Millennium Falcon: Smugglers Run
Space Mountain
Splash Mountain
Attractions available with Genie+ at Disney California Adventure Park:
Goofy's Sky School
Toy Story Midway Mania
Individual Lighting Lane at Disneyland Resort
Individual Lightning Lane passes are a separate purchase from Genie+ and are available for some of the most high demand attractions at Disneyland Resort. You do not need to purchase Genie+ in order to purchase an Individual Lightning Lane. You may purchase up to two Lightning Lane passes per day with a valid park admission. Prices range from $7-20.
Individual Lightning Lane Attractions at Disneyland:
Star Wars: Rise of the Resistance
Individual Lightning Lane Attractions at Disney California Adventure
Radiator Springs Racers
WEB SLINGERS: A Spider-Man Adventure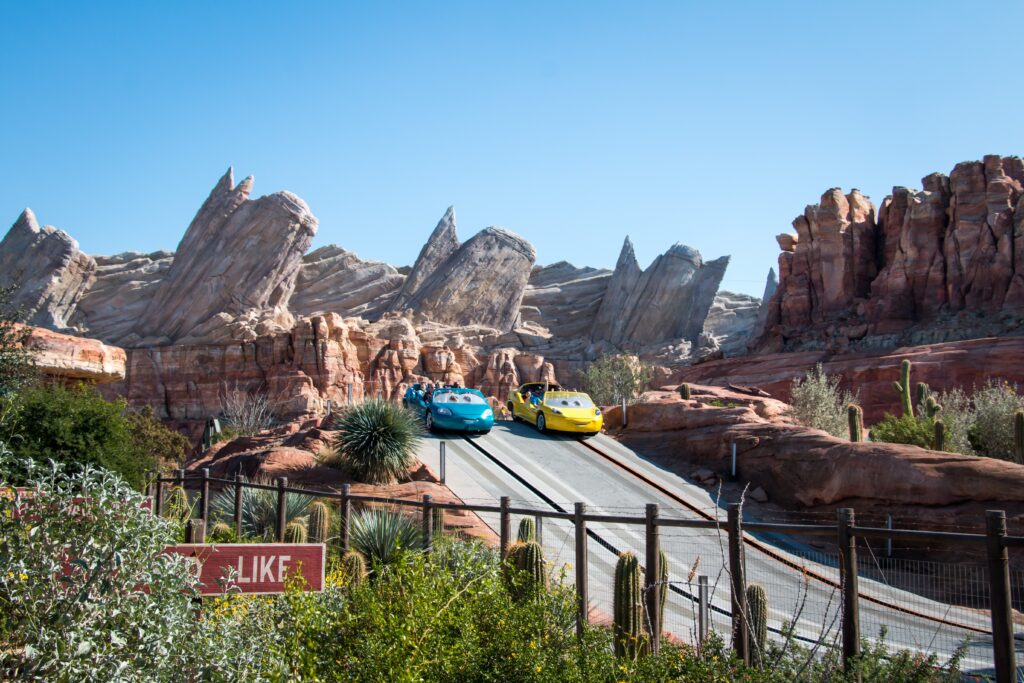 First Feedback From Genie+ Users
In the past few months, users of Genie+ in Walt Disney World have overall reported positively on the paid service, noting it was especially helpful in Magic Kingdom and Hollywood Studios, allowing guests to ride many attractions back-to-back without waiting in the standby queue. However, the first day of Genie, Genie+, and Individual Lightning Lane wasn't the smoothest at Disneyland Resort, when guests found that the Disneyland app had difficulty handling the traffic from all of the users throughout the day. According to The Orange County Register, Genie, Genie+, and Individual Lightning Lane purchases were suspended in the afternoon, so that technical issues with the software could be corrected and visitors who paid $20 for Genie+ and Individual Lightning Lanes were refunded. We hope to hear better news about the rollout of this new service in the coming days.
Have you been able to use Genie, Genie+, and Individual Lightning Lane passes in the parks? Did you find it easy to use and worth the price? Do you still have questions about how Genie, Genie+ and Lightning Lanes work? My colleague, Jackie, broke down all the details in an article published last month. Click here for her easy-to-read explanation!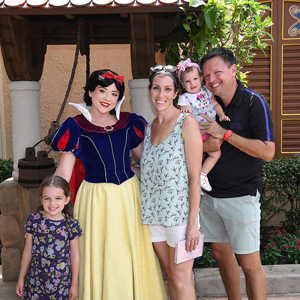 Written by
Shelley Wehler
Contributing Writer
Shelley is a stay-at-home mother of two girls living outside of Charlotte, North Carolina. Her love of all things Disney has grown even more as she sees the magic come alive through the lens of her young daughters. She spends her free time keeping up with the latest in Disney news and daydreaming of her next trip to the parks!