Garden Grill Restaurant is a character dining location in EPCOT. This restaurant is currently serving lunch and dinner, complete with character appearances from Mickey, Pluto, Chip, and Dale. This restaurant boasts its delicious harvest feast and spinning dining room feature, so we absolutely had to try it for ourselves. Let's see what it is all about. Here is our honest review of Garden Grill Restaurant!
The Atmosphere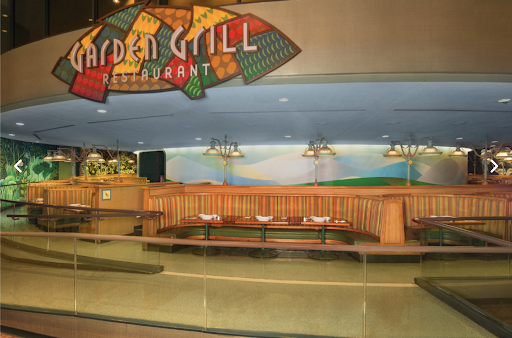 Garden Grill Restaurant is located on the second floor of The Land in EPCOT. The seating consists of booths and tables all facing, but the tables are hard to see since they are on the interior of a circle. The booths are really the ones to sit in to make the most of your experience, due to a very unique feature of this restaurant.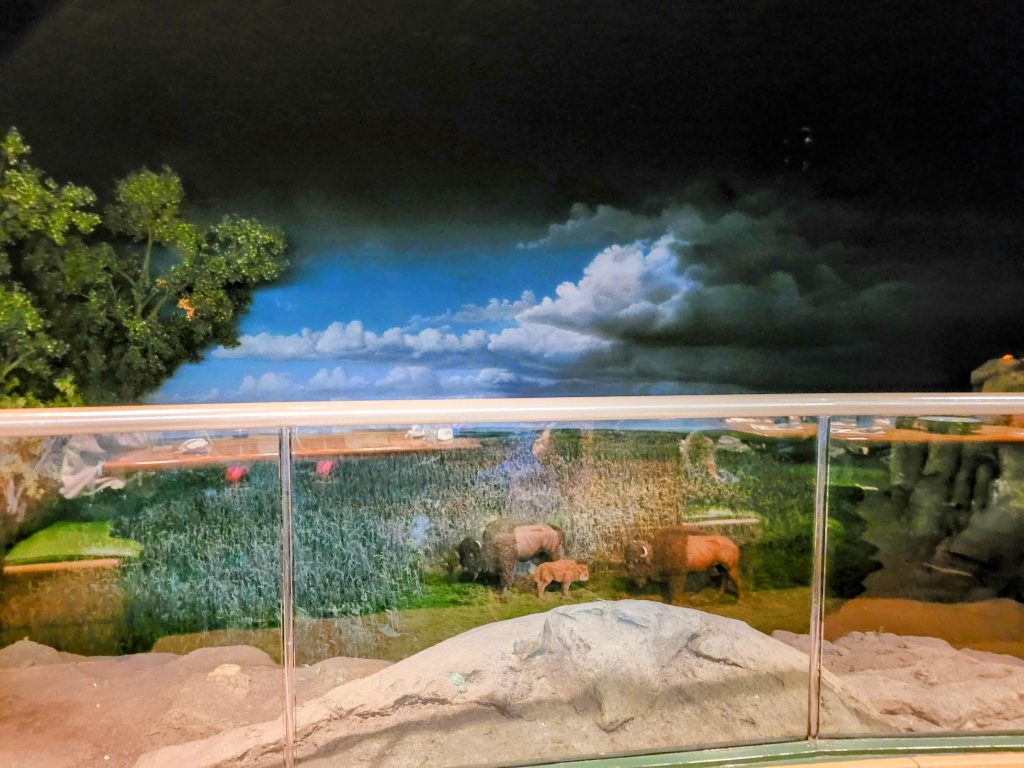 The dining room rotates slowly in order to give guests a 360 degree view of the Living with the Land attraction on the floor below. If you are sitting at the tables, you will miss this view, but do get to enjoy some beautiful murals on the interior walls. The restaurant rotates relatively slowly, I would say even slower than an escalator, and it is almost easy to miss other than the changes to your background.
The Service
The service at this dining location was excellent. We had our main server and a trainee as well but both were very on top of everything. We never had to call for them to refill drinks or food. They checked on us frequently, but not annoyingly so, to make sure we always had what we needed. Both servers were also very good at clearing out our finished plates.
In addition, we had some allergies in our party, and they did a great job double checking allergens and making sure everything was safe for our group. Both servers were also incredibly nice and really helped make the experience enjoyable.
The Meal
Now onto the food! Garden Grill Restaurant is all-you-can-eat, served family-style. It is a set price and you get everything on the menu until you are absolutely stuffed. The price is $55 per adult (10 and up) and $36 per child (3-6 years old). Children 2 and under are free. They boast that a lot of the vegetables that are served at Garden Grill Restaurant are from The Land's greenhouses which is a very fun aspect to the dining experience as well.
Starters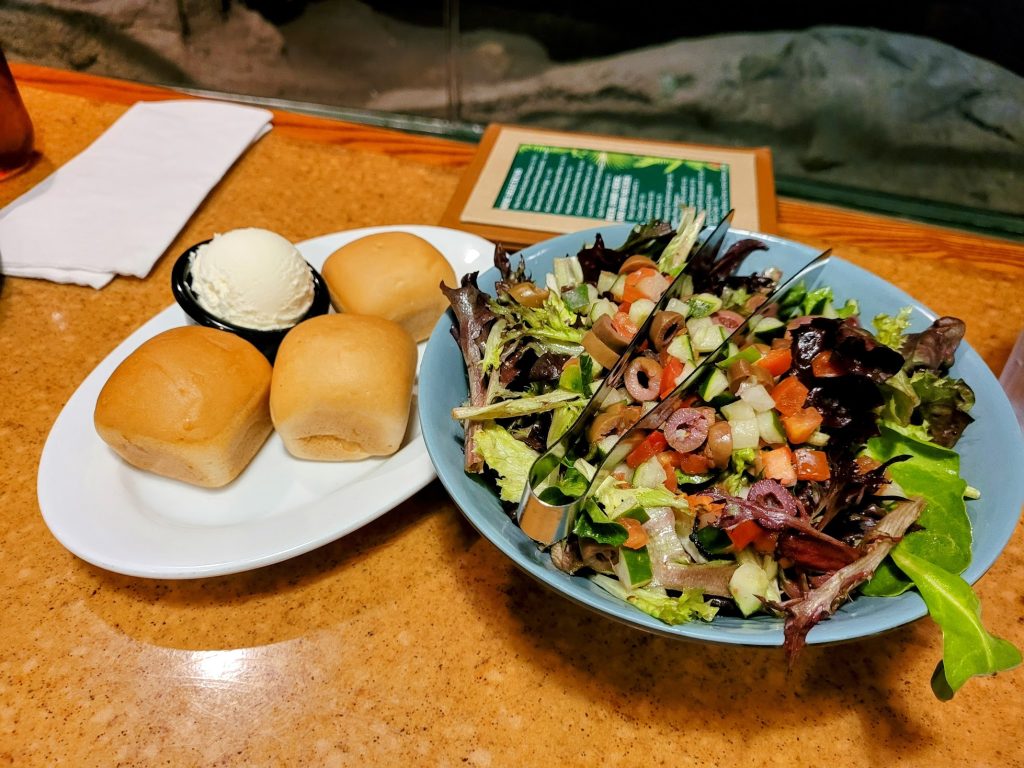 The first part of the meal is the starters, which are rolls and the harvest-inspired garden salad. The rolls were deliciously warm and the butter melted on them and it was just so good. The salad was also very good. The salad included vegetables are grown in the greenhouse, and you could really tell how fresh it was. The lettuce, cucumbers, and tomatoes were all firm and crisp like you would hope. It was a tad heavily dressed, but you could always ask for dressing on the side or less if you like. Overall it was a very nice was to start the meal.
Garden Grill Restaurant Skillet
Once the starters were finished, the main part of the menu arrived. Majority of it is in the skillet with one side dish in its own serving bowl (see below). Here is what we thought of these skillet items
Beef With Chimichurri
The Grilled Beef with Chimichurri had a good flavor to it. It had a bit too much chimichurri on it for my own taste but it was easy to take some off with a utensil so no issue there. The texture was good and the beef itself was seasoned very nicely. It was cooked perfectly as well so it never got overdone in the skillet.
Barbecue-Roasted Chicken
Next we have the Barbecue-roasted Chicken which was definitely the favorite main at our table. The chicken had a mild spice on it that was absolutely delicious. It also paired well with the sweet and tangy barbecue sauce that came on top. The chicken itself was incredibly juicy making it a 10/10 for us.
Sides
Now onto the sides! The green beans were cooked perfectly, not too firm or soft. They were also seasoned really well. I'm not sure what they use as seasoning, since it is more than just salt, but whatever it was it was delicious.
Mashed Potatoes
Mashed potatoes are another of our skillet side dishes, and were quite tasty as well. They were buttery and smooth without being too liquid. These paired really well with the chicken and green beans and definitely added to the meal.
Southern-Style Spoon Bread
The Southern-style Spoon Bread was mildly sweet and quite soft. It falls apart a bit which is the style of the spoon bread. It was a little more mild in the corn flavor than traditional cornbread but so delicious. Since you are pairing it with another corn dish in the skillet you don't want for any of that corn flavor at all.
Corn Succotash
Speaking of corn, the corn succotash came out of nowhere for the home run. The corn was sweet, the lima beans were added in the perfect amount, and the bell peppers added a nice zing to the dish without being overpowering. It was also seasoned perfectly, which is always a bonus!
Macaroni & Cheese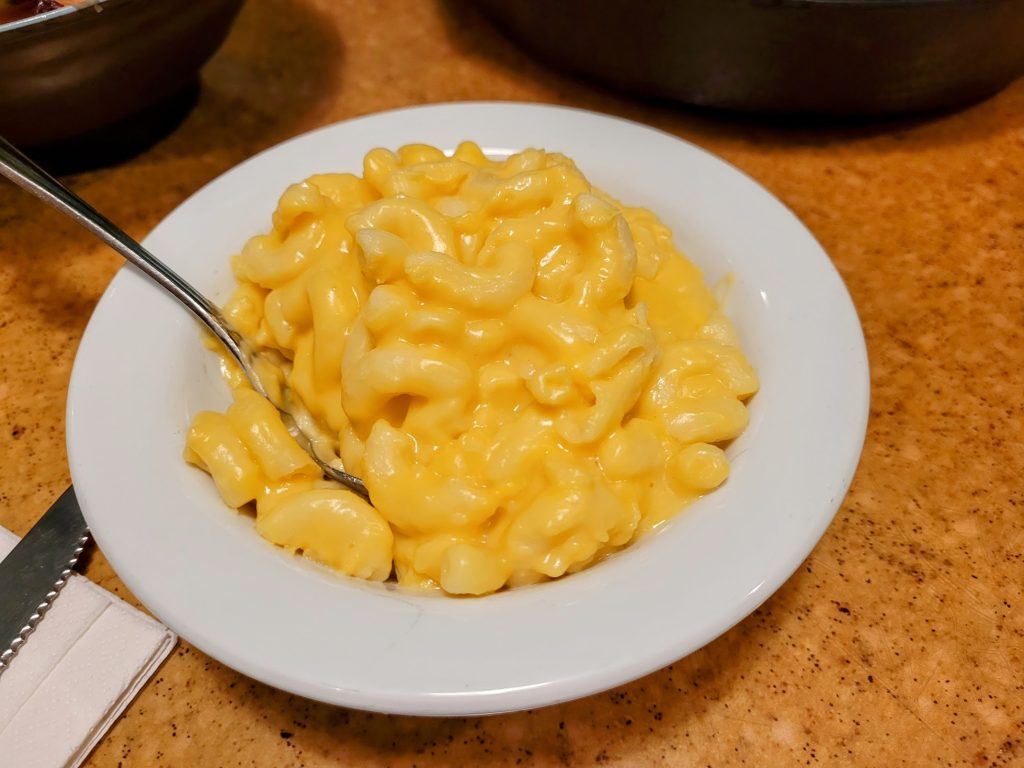 The final side at Garden Grill is macaroni and cheese. It was extra cheesy, but not stringy and was good. I will say that the vegetable side dishes were so good that the macaroni and cheese was not a huge standout dish, but it was still tasty and any mac and cheese lover will be happy for sure.
Dessert
Now for dessert! Our dessert was a little bit modified due to allergies. The Berry Short Cake normally has whipped cream on top, but the whipped cream is actually coconut oil based so they left it off for us.
The dessert cake is amazingly moist, light, and airy. The cake itself is sweet, but not overpoweringly so, which is a perfect balance with the light sweetness of the berry compote. The berries were soft but not mushy which is such a bonus, since a lot of these compotes leave the berries a mush mess. Overall it was a very delightful dessert that kept true to the fresh garden theme that Garden Grill Restaurant loves.
Character Interactions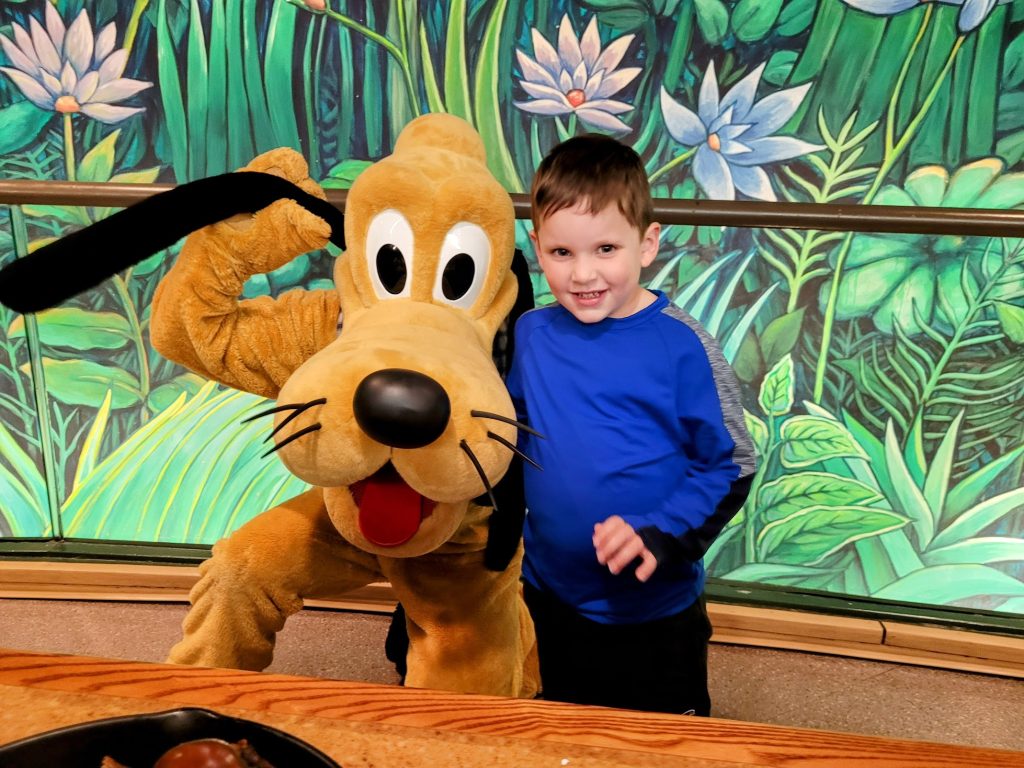 Although the food here is some of the best in any character dining buffet, what you are really paying for are the character interactions! When dining at Garden Grill Restaurant guests are able to meet:
Mickey Mouse
Pluto
Chip
Dale
Each character dining interaction differs and always offers a unique experience.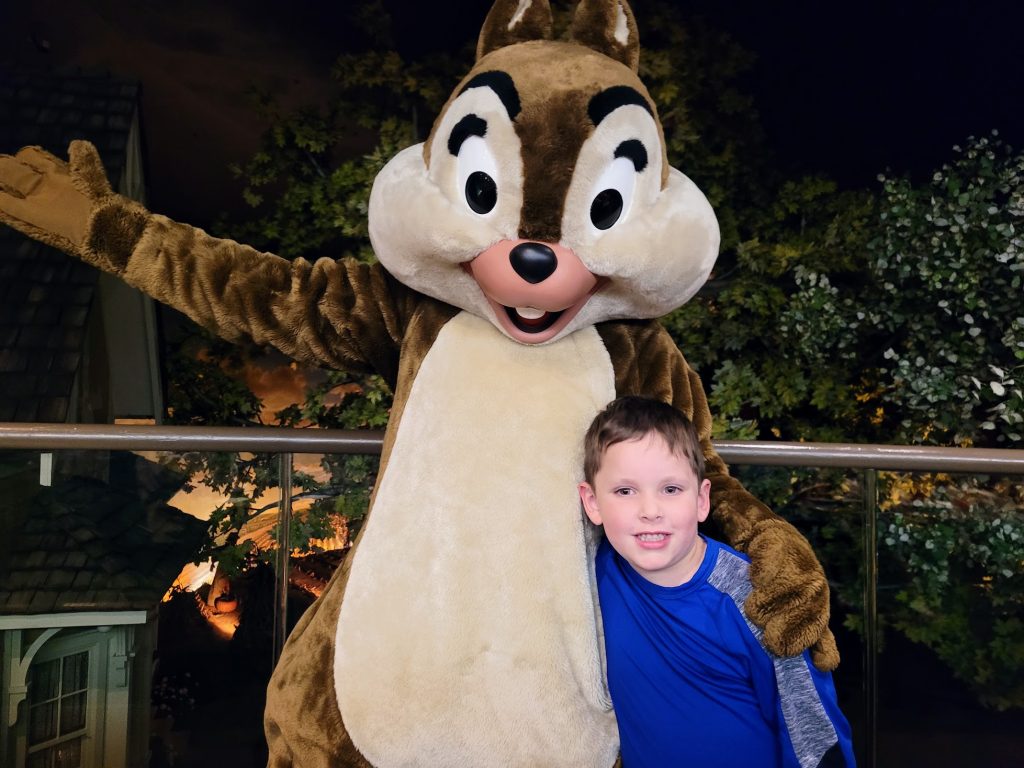 The Cast Members at Garden Grill are no different than the others in Disney World, in that they perfectly encapsulate the personality of the characters that they are meant to be. The characters here don't stay quite as long at your table as they do at other character dining restaurants, but they do come by very frequently.
Normally you can expect to see characters 2 to 3 times in an hour and a half period. However, at Garden Grill Restaurant the characters came by our table 6 times in an hour and a half. It is unclear if they don't stay as long due to some particular reason but you do get your monies worth since you see them twice as much.
Overall, it was such a fun experience, as is any character dining meal. This one is great though since it is the only one that Chip 'n' Dale are at, so if your littles are as big of fans as mine, it is a great addition to the trip.
Let's Eat!
So there you have it! My honest review of Garden Grill Restaurant's character dining experience. Garden Grill has to be one of my personal favorite character dining options, largely in part because of the absolutely scrumptious food! Having so many of aspects of the meal grown right by where you are eating is such a fun concept and truly encapsulates the farm to table experience. Plus, there are characters! There is no going wrong at this dining gem.
Have you ever eaten at Garden Grill Restaurant in EPCOT before? Let us know in the comments below what you thought of the characters and the meal!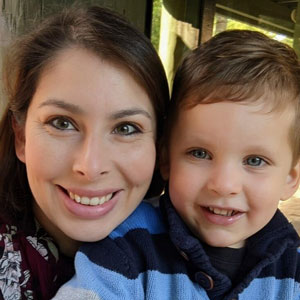 Written by
Rachel Van Norman
Contributing Writer
Rachel fell deeply in love with all things Disney as a little girl. Now as a wife and a mother herself, she shares this Disney obsession with her son and everyone around her. From her love of princesses to eating all the Disney food, Rachel spends her time radiating Disney magic and keeping everyone up to date on Disney news.