Disney World has many dining options between their parks and resorts. Each DVC resort has at least one sit-down restaurant onsite, with some even having more than one option to choose from. You don't have to be a guest of a DVC resort to make a dining reservation there. Dining at a DVC resort also gives you a unique opportunity to explore the resort! Read on for some sit-down restaurants that are located within DVC resorts!
Sanaa – Disney's Animal Kingdom Villas Kidani Village
African and Indian cuisine come together with a savanna view at Sanaa, located at DVC's Kidani Village at Animal Kingdom Lodge. Sanaa features a beautiful dining room with stunning floor-to-ceiling windows overlooking the resort's African savanna. Because of the popularity of this restaurant it is highly recommended to make reservations in advance.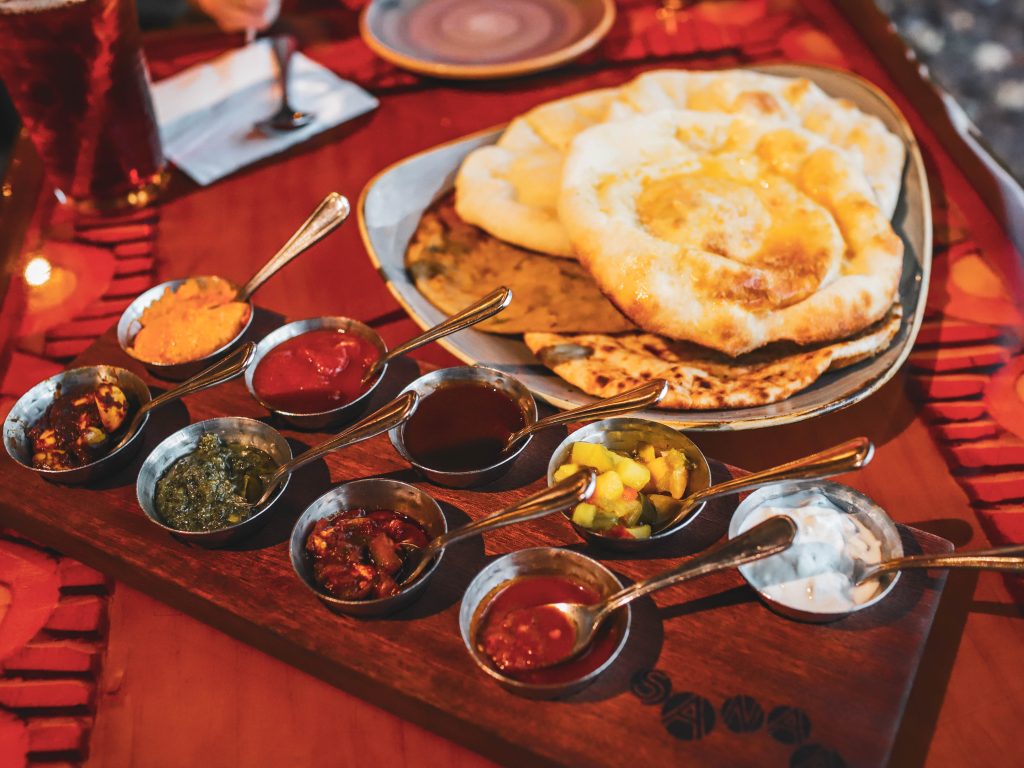 Sanaa is well-known for its Indian-style bread service appetizer. This service includes naan and 9 accompaniments of dips and chutneys. Entrée options include a variety of curries with chicken, seafood, or vegetables. Dessert options include African triple chocolate mousse and coconut-rice pudding.
Olivia's Café – Old Key West Resort
Old Key West is a resort that embodies the small-town Florida spirit. Keeping with this theme is Olivia's Café, a casual sit-down restaurant near the resort's lobby. Once you step into Olivia's you feel as if you've entered a local restaurant. Photos of DVC members and their families line the walls and blend in with the restaurant's beachy decor.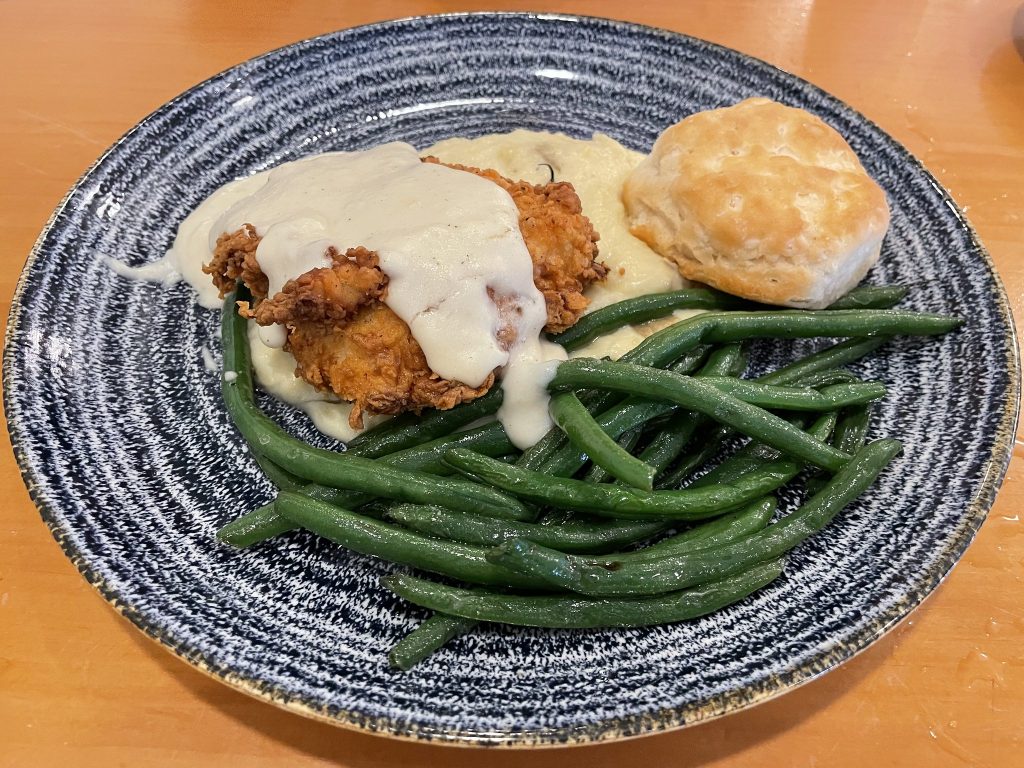 Olivia's Cafe serves brunch and dinner. All meals are home-cooked, American-style fare. Entrees for brunch include buttermilk chicken, Caesar salad with chicken or shrimp, shrimp and grits, and sombrero beach omelet. Dinner options include a bacon cheeseburger, buttermilk chicken, shrimp pasta, and prime rib, along with a selection of desserts.
Topolino's Terrace – Disney's Riviera Resort
Disney's newest DVC resort, Disney's Riviera Resort, is a stunning resort designed after the European riviera. Topolino's Terrace features French and Italian cuisine served on the top floor of the Riviera Resort. For breakfast at Topolino's, guests are joined by Mickey, Minnie, Daisy, and Donald, all dressed in their finest European artist attire. Dinner does not include any characters, but the meal still includes the stunning rooftop view, and access to the outdoor lounge after your meal.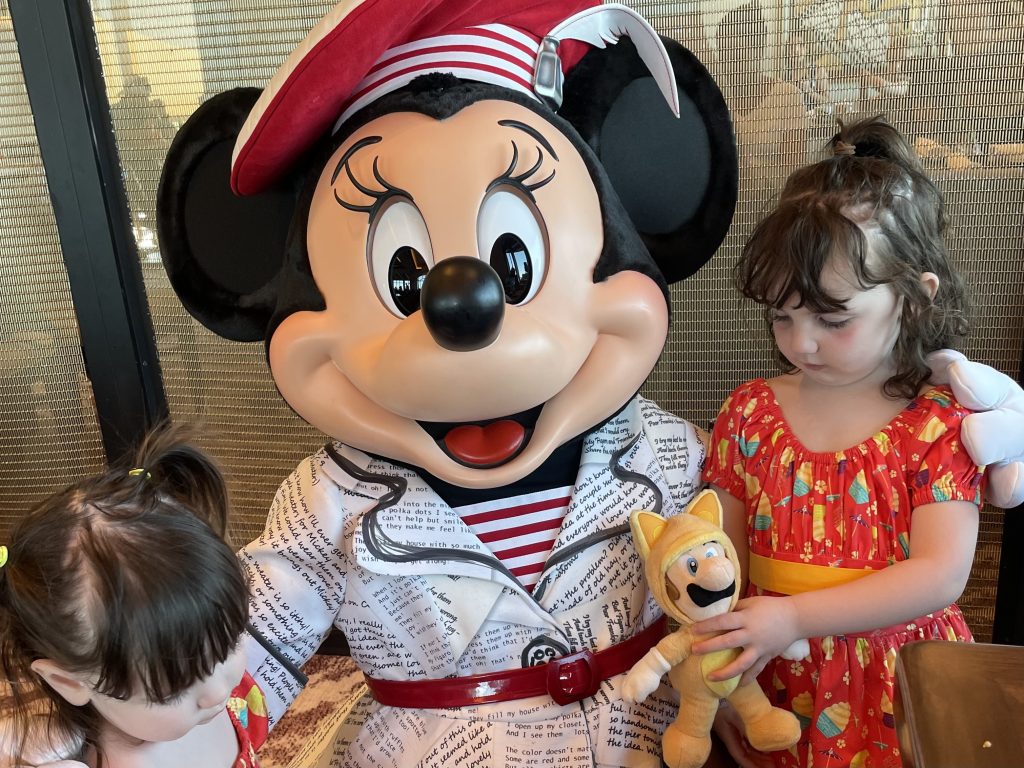 The menu at Topolino's Terrace for breakfast consists of quiche, wild mushroom scramble, avocado toast, sour cream waffle, smoked salmon, or butchers steak. The dinner menu includes options of filet mignon, sea scallops, rigatoni, and branzino.
Steakhouse 71 – Disney's Contemporary Resort Bay Lake Tower
If you are looking for some good casual but upscale dining then you'll love Steakhouse 71 at Disney's Contemporary Resort. Steakhouse 71 is named after the year that Walt Disney World opened, and is inspired by Walt Disney himself and his favorite meals. Steakhouse 71 features several steak dinner options including beef tenderloin, New York strip, filet mignon, and sirloin steak. Other meat options include pork chops, prime rib, fish, and chicken. There are several options for sides including mashed potatoes, mac and cheese, and creamed spinach.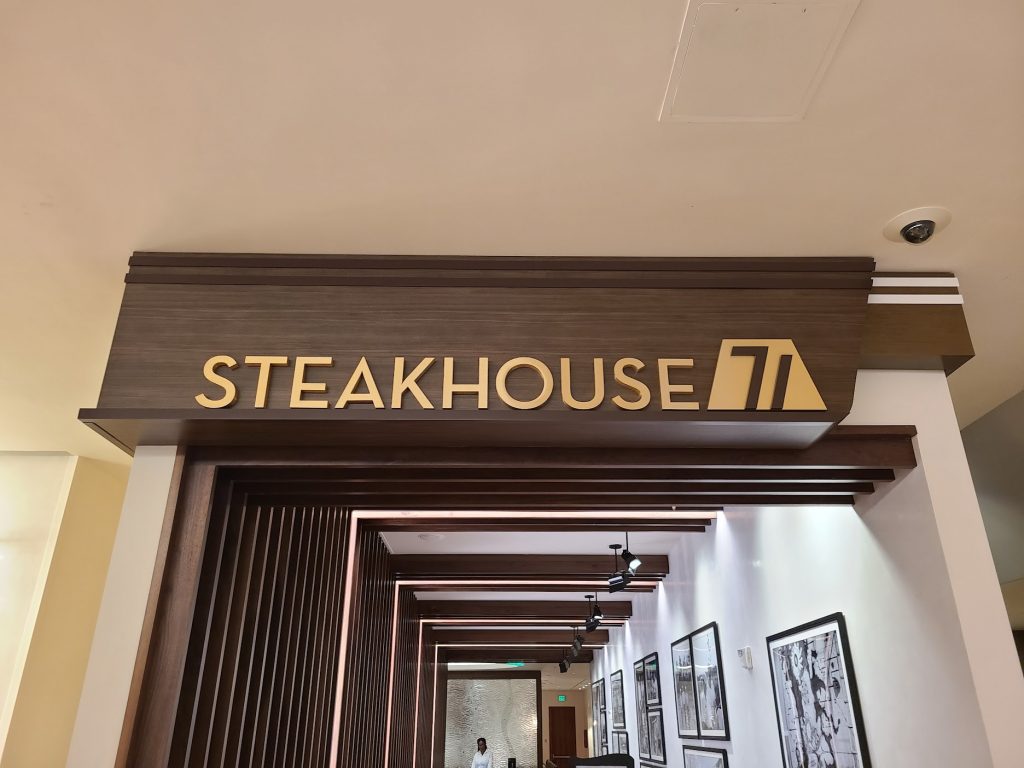 Cape May Café – Disney's Beach Club Villas
Disney's Beach Club resort features a beautiful New England-style restaurant, Cape May Cafe. This casual dining spot serves surf and turf meals at either breakfast or dinner. Cape May Cafe's breakfast experience includes Minnie Mouse and some of her friends! Cape May Cafe's breakfast is a buffet featuring waffles, French toast, scrambled eggs, sausage, and omelet and carving stations. For dinner, a buffet stocked with clam chowder, seafood pasta salad, fried seafood selection, New England boil, and paella is sure to please guests of all ages.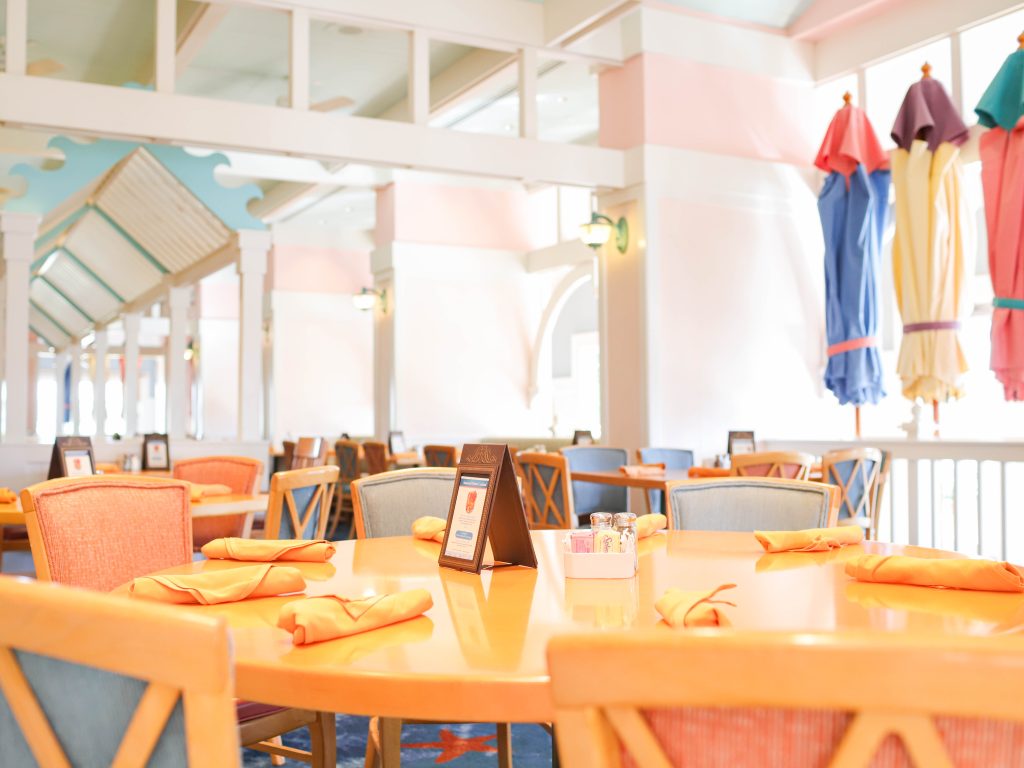 Do you enjoy eating at DVC resort restaurants? What is your favorite sit-down restaurant at Disney World? Let us know in the comments below!
Featured Photo: Emily Murray.
Written by
Megan Woodard
Contributing Writer
Megan was born into a Disney family. Her first trip to Disney World was when she was only 18 months old. Now as an adult, Megan loves to share the magic of Disney with her two toddlers. Keeping up with Disney news and Disney World knowledge is a fun hobby for Megan. Disney World is her favorite place to be and continuously brings back her childhood joy.