Disney's Aulani Resort  is a beautiful DVC resort located on the island of Oahu in Hawaii. Situated on a lagoon on Ko Olina beach, it's easy to spend your days at the resort lounging at the beach. If you're looking for relaxation this is a great option for you, but what if you're looking for something more? In true Disney fashion, Aulani has unique entertainment, some included and some available at a premium, to enhance your vacation.
Included Entertainment 
Character Meet and Greets
A great perk of staying at Disney's Aulani is character meet and greets. Currently taking place on the Hālāwai Lawn, this experience respects social distancing rules with characters coming out on the stage and guests interacting and taking photos on the lawn directly in front of them. Some of the characters that can be seen at Aulani include Mickey and Minnie, Chip 'n Dale, Stitch and Angel, and Duffy and friends. To find out which times and characters are available for the day check out the Aulani mobile app or dial 2447 from your resort room to hear the daily schedule.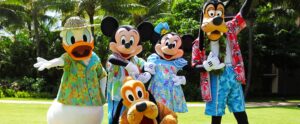 Live Music
Both traditional and contemporary Hawaiian and hula music can be enjoyed at Disney's Aulani resort. A great place to check out these amazing musical acts is the 'Ōlelo Room. This outdoor patio has a great menu of sushi, appetizers, and cocktails to accompany the beautiful music.
Stories with Uncle
Interested in learning the story of Aulani or traditional Hawaiian tales? Keep an eye out for Uncle! Before travel restrictions, these story times typically took place around Mo' olelo fire pit. Moana was also known to show up to tell her own tale! Currently, Uncle is still telling his tales but is doing so around the pool in the evenings.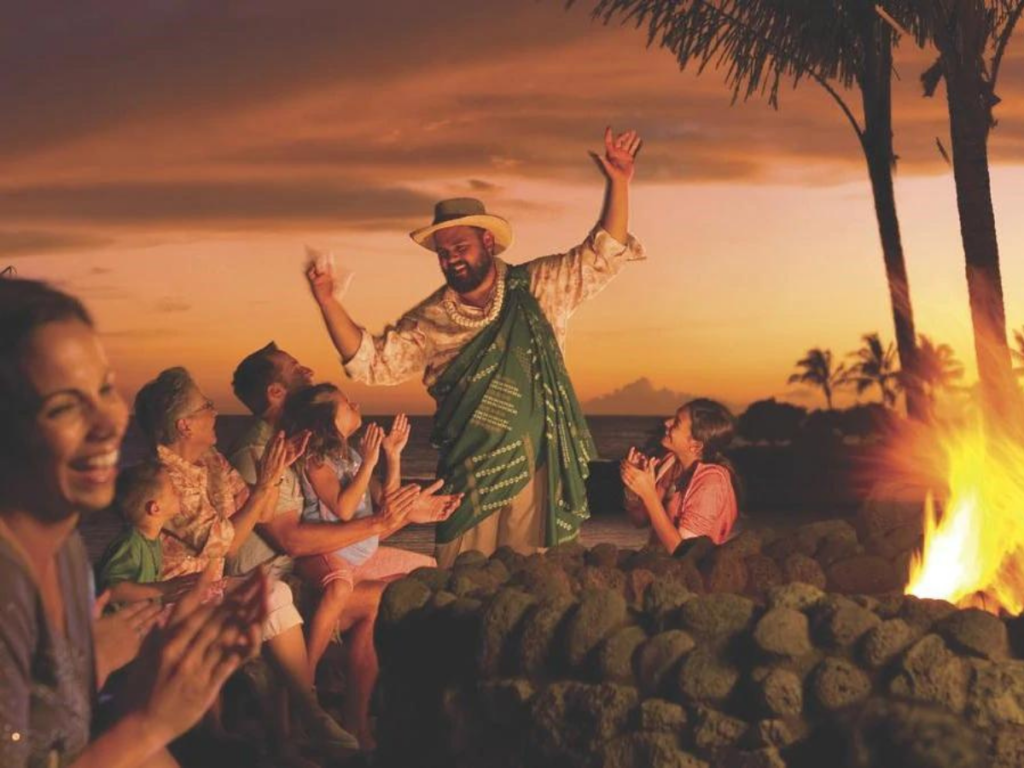 Menehune Adventure Trail
 A fun and unique experience that is especially great for families traveling with kids is the Menehune Adventure trail. The Menehune are the legendary "little people" of Hawaii that are thought to be magical and mischievous. Guests looking to participate in this adorable scavenger hunt should head over to the Pau Hana community center to pick up a tablet. The tablet will give you clues and videos to lead you through an interactive adventure around the resort on a hunt for Menehune. Once you have finished your hunt, you are sure to notice the many Menehune hidden all around Aulani Resort!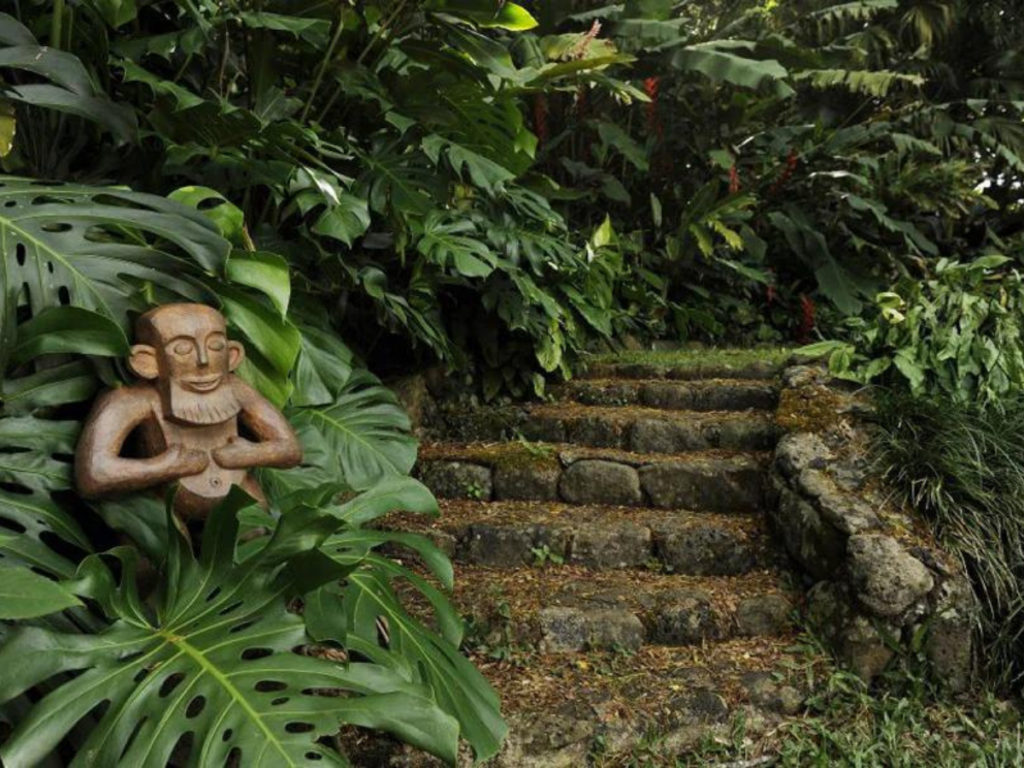 Premium Entertainment Options 
Star Gazing
Interested in learning about the Ancient Polynesians? Disney's Aulani resort offers nightly star gazing through a powerful telescope while also learning about ancient methods of navigation that used the night sky. According to the Aulani app, this experience costs $45 plus tax for guests 13 and older and $25 plus tax for guests 3-12. It can be found on the daily schedule under the Hawaiian name 'Imi Loa Nā hoku.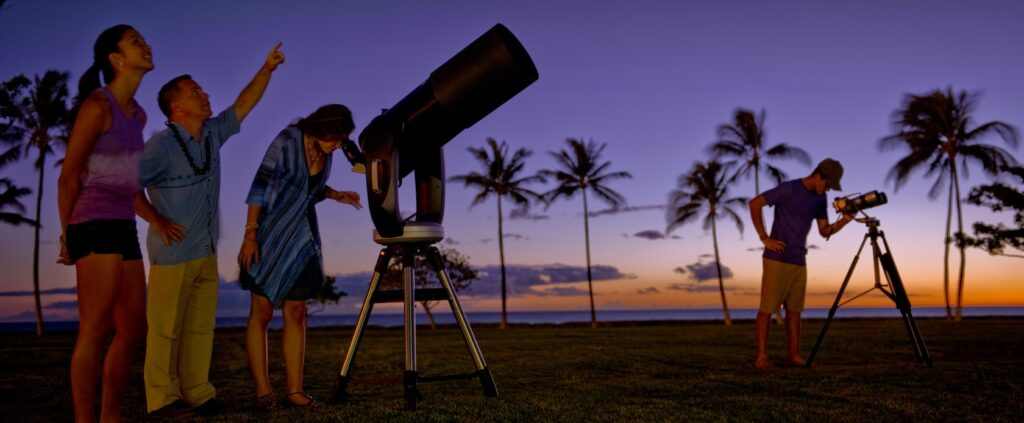 KA WA'A- a Lū'au at Aulani
If you're looking for quintessential Hawaiian entertainment, look no further than the Lū'au at Aulani. Before the dinner and show, guests can participate in traditional Hawaiian demonstrations such as lei making, taro pounding, and ukulele lessons (some of this may be paused due to Covid restrictions). Guests are then treated to a meal full of Hawaiian favorites including imu style pork, island fish and local produce. Historically this meal is served buffet style but is currently being served as a plated bento dinner. Tickets to the event can be made online or over the phone and are currently only available to Aulani Resort guests. Prices range from $99 for a general admission child ticket to $199 for a priority seating adult ticket.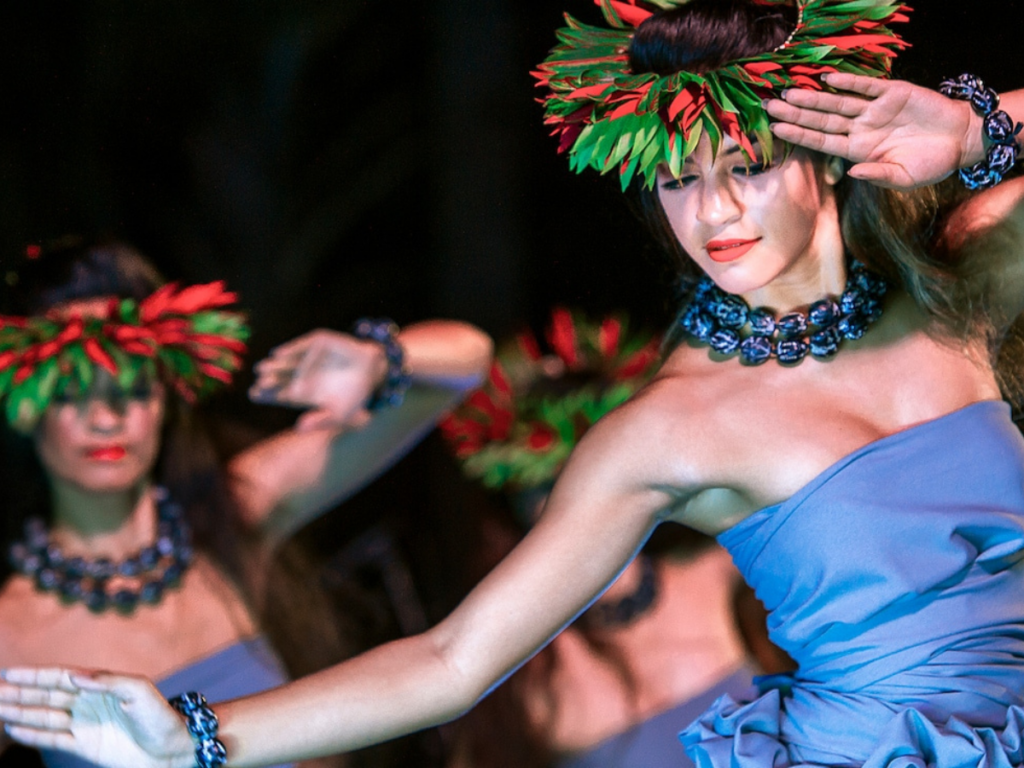 Be sure to download the Aulani app to stay up to date on the resort's daily schedule. Between photos with Mickey, searching for Menehune or making a lei at the Lū'au, Disney's Aulani Resort is truly a one of a kind place. Find a room to book now!
Featured Photo: Food and Wine.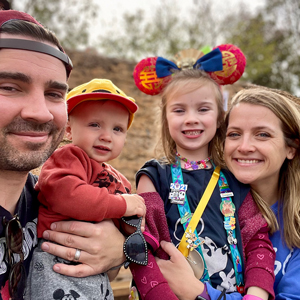 Written by
Samantha Forrest-Carlton
Contributing Writer
Samantha is a Florida native that currently resides outside of Charlotte, NC. Having spent 14 years living in Orlando, she has a deep love for all things Disney that she now shares with her two children. Her biggest Disney passions include relaxing at Epcot, sharing Mickey Pretzels, and planning her next Disney Cruise.