Drinking around the world at Epcot can be a lot of fun, but it can get a bit pricey. Thankfully, there are many Disney Springs locations that offer happy hour specials. Since all of these restaurants are within the Disney Springs shopping and dining area, it's easy to hop from one bar to another to sample a wide variety of food and drinks. Keep this list handy to maximize your time and money by hitting all of these great Disney Springs Happy Hour options in one afternoon.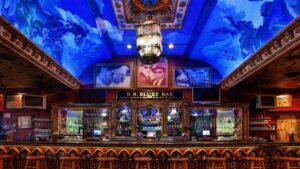 House of Blues
When: Monday through Sunday, Open to 6:00 PM
We start our happy hour journey on the West Side of Disney Springs at House of Blues. This famous music venue offers happy hour 7 days a week, featuring $2 off all bottled and canned beer. Another highlight are the $5 house wine specials and $6 margaritas and Long Island iced teas. In addition to the delicious drinks, you can also indulge in appetizers, like the mac and cheese skillet.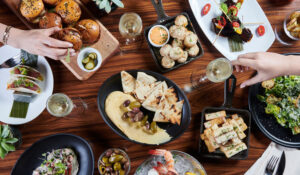 STK Orlando
When: Monday through Sunday, 3:00 PM to 6:00 PM
STK is definitely a high-end restaurant, so visiting during happy hour is a great way to indulge in the swanky vibe without breaking the bank. They offer half off specialty cocktails, as well as $10 cabernet and rose. For food specials, they have small bites for $2, $5, $7, and $8 that range from oysters to beef tartare.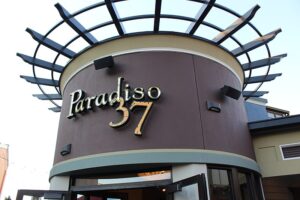 Paradiso 37, Taste of the Americas
When: All Day
Happy hour is currently 24/7 at Paradiso 37! Their outdoor bar features $5 house margaritas and $5 Coors Lite and Tecate. Although their happy hour menu isn't as extensive as others, their long hours make it much easier to take advantage of those awesome deals. Their outdoor bar is along the water and they often have live music on the weekends, which makes for a fun and festive atmosphere.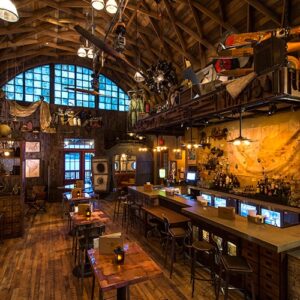 Jock Lindsey's Hangar Bar
When: Monday through Friday, 12:00 PM to 3:00 PM
Inspired by Indiana Jones's freelance pilot, this waterfront bar has become one of the most popular drinking spots at Disney Springs. Although their happy hour isn't available on the weekend, on weekdays they offer $6-$7 wine and $6-$7 draft beers from 12PM to 3PM. In addition, they offer appetizers under $8 that you can munch on while sipping your drinks. The Hangar Bar's covered patio features great views of Disney Springs and the decor inside is enough to excite any Indiana Jones fan.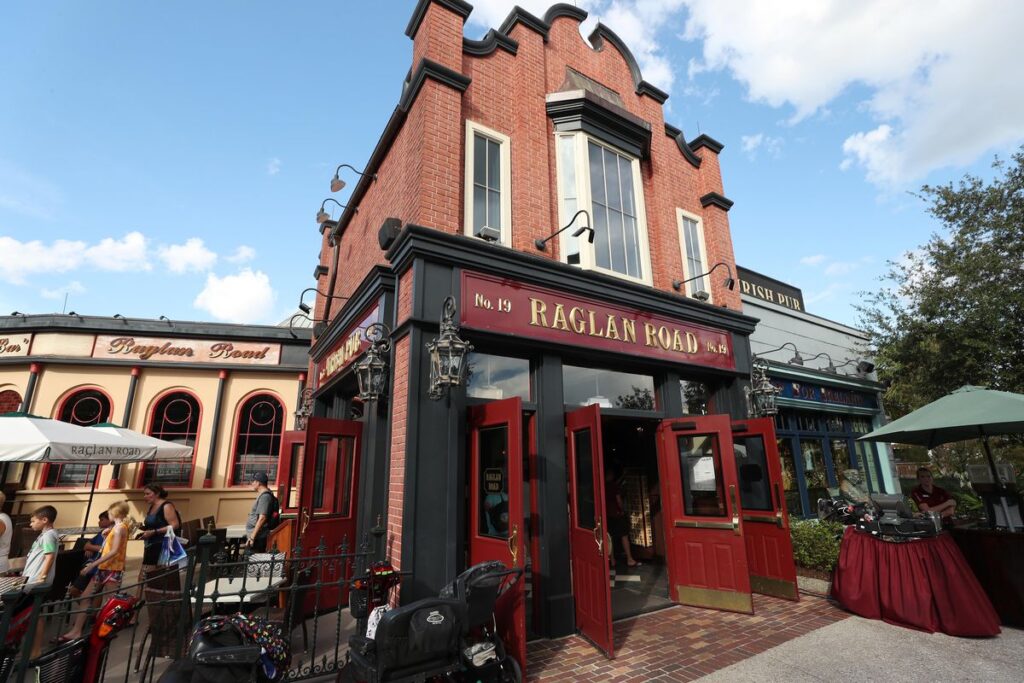 Raglan Road
When: Monday through Friday, 12:00 PM to 6:00 PM
Happy hour gets started a bit early at this popular Irish pub. Their Happy Hour Menu is only offered at their outdoor bar, but luckily they frequently host musicians on their patio that you can enjoy. This Irish eatery features $5 draught beers and $5 premium well liquors. It can get a bit crowded outside Raglan Road, but if you're patient, you'll be able to snag a seat.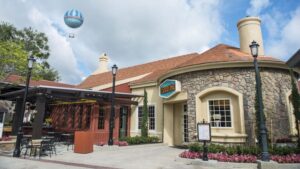 Terralina Crafted Italian
When: Monday through Sunday, 4:00 PM to 6:00 PM
The final location on our happy tour of Disney Springs is Terralina Crafted Italian. Their happy hour is only offered at their outdoor bar and features $5 select beers and half off most glasses of wine. If there's nowhere to sit at the bar, they also have a to-go line for drinks. If you're looking for small bites, be sure to check out their charcuterie boards and pizzas. 
Though there are other restaurants and bars across Walt Disney World that offer happy hour deals, these Disney Springs locations are the most consistent with their specials and schedule. If you're looking for a good time on a budget, head over to Disney Springs with some friends and hop from one happy hour to the next.
Do you have a favorite Happy Hour spot at Disney World? Share your tips in the comments below.
*Specials and schedules are subject to change.
Written by
Erika Lucas
Contributing Writer
Erika has lived in Orlando her whole life, so she was practically raised at Walt Disney World. While in college, she worked for Disney in roles ranging from character attendant to VIP tour guide. Nowadays, she spends her days planning her next trip to the parks or dreaming about setting sail on another Disney Cruise.