Disney's Vero Beach Resort is luxury DVC property located off of a private beach on Florida's east coast. Vero Beach is located roughly two hours from Walt Disney World Resort and consists of standard inn-style rooms, deluxe studios, and one and two-bedroom villas. Disney's Vero Beach resort is a great option for families who want a beach vacation with that extra Disney magic.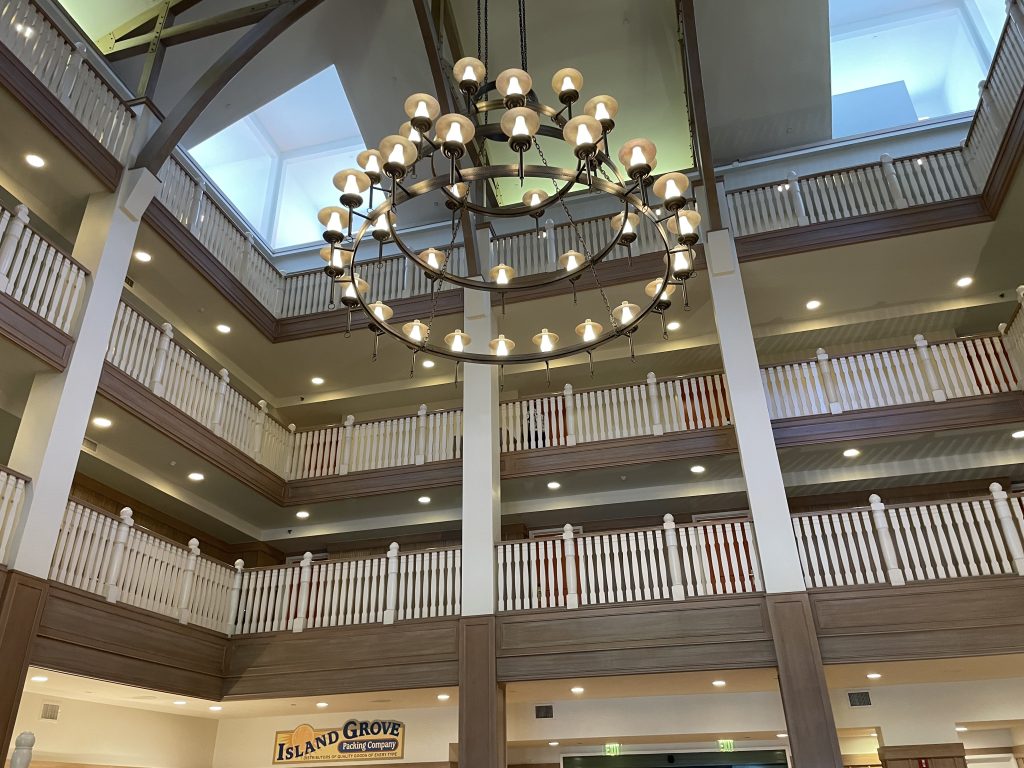 My family's recent stay at Vero Beach was wonderful. Myself, my husband, and my two children (aged 2 and 3) stayed at a standard inn-style room for 2 nights.
The Room and Resort
We arrived at the resort in the afternoon and were immediately charmed by it's small beach town atmosphere. The lobby is open and impressive with its beautiful chandelier and murals on the floor. Vero Beach is a protected sea turtle nesting ground and you can find tributes to this fact throughout the lobby. My favorite detail being the turtle tracks that are imbedded into the floor!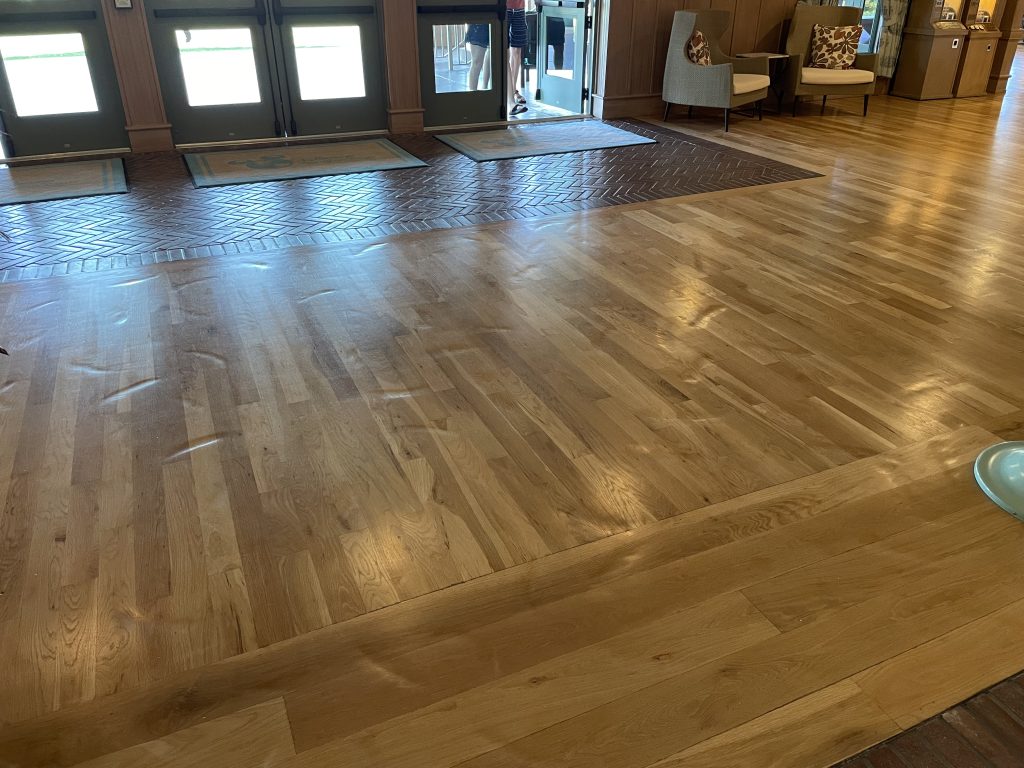 A small gift shop is nearby where you can purchase select Disney resort merchandise and souvenirs. You can find exclusive DVC merchandise here as well as essentials like sunscreen. There is also a game room in the back left of the lobby near the spa that is full of puzzles to put together, and even a free library. On the other side of the lobby is a place for relaxing and lounging and includes a television playing old Disney cartoons and a small table for kids.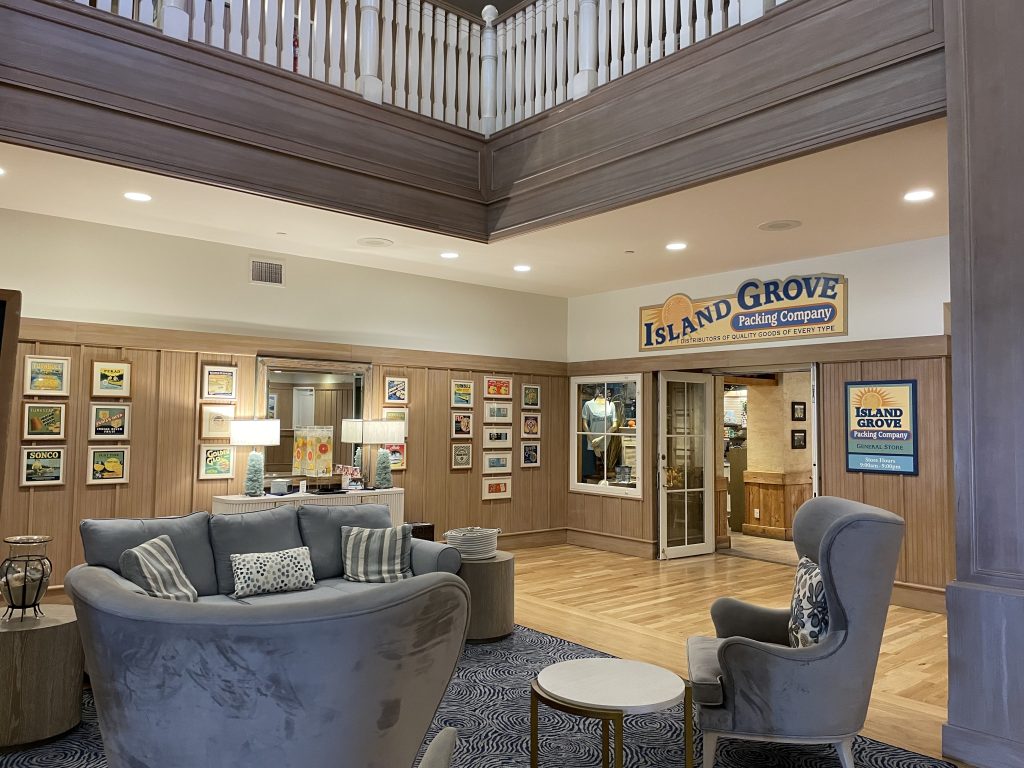 Our room was on the second floor and had two queen-sized beds, a television, a small sink and coffee area, mini fridge, and bathroom with a tub/shower. The room included a balcony with a sliding glass door. Our balcony overlooked the parking area, but there were also ocean-view rooms available for an extra charge. Our room was very comfortable for a family of four, and most importantly, it was very clean!
The Beach
The beach is obviously a highlight of the resort and the big reason why you would want to book a vacation here. Disney's beach was one of the most well-maintained and cleanest beach I have ever visited. You need to scan your room key or magic band in order to enter and exit the beach which prevents non-resort guests from using the beach. The result is a quiet and private beach that feels relaxing and secluded. Disney has chairs with umbrellas or cabanas available for rent for the entire day. We decided to rent two loungers with an umbrella and we were really glad to have had a place to retreat from the sun that was available to us all day long. Be sure to show up early for the rental, as they will sell out.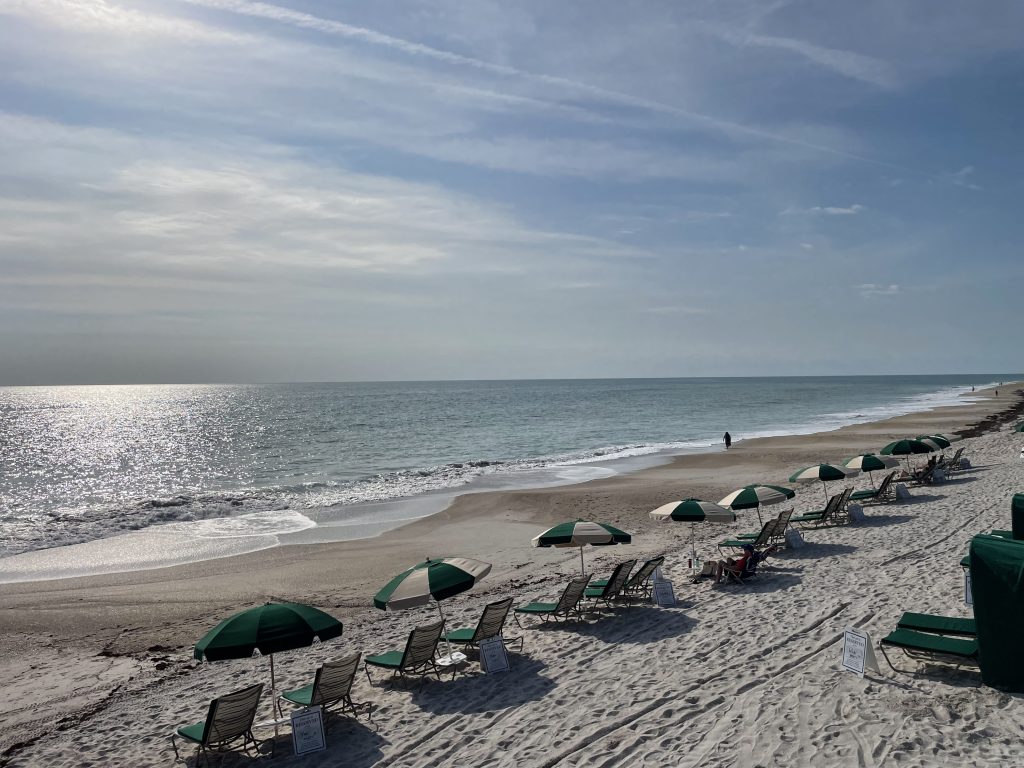 The waves here were relatively calm for the Atlantic coast, and the sand was soft. Be aware for areas along the beach that are flagged off, as these are sea turtle nests that must not be disturbed.
The Food
One of the things we loved about the resort was it's selection of food and drink which made us feel like we didn't have to leave property to go eat. The Green Cabin Room was a great spot to grab a latte and a pastry for the morning with their large balcony overlooking the ocean. In the evening it sells an assortment of cocktails and other drinks.
Wind & Waves Market was a quick-service spot with enough options to where there was something for everyone. They also had various grab and go options available like fruit, bags of donuts, and cereal.
The bar near the pool, Wind & Waves Bar, offered beachside service alongside Wind & Waves Market which was such a convenient service.
Wind & Waves Grill is the restaurant onsite and serves breakfast and dinner. Reservations are recommended for this restaurant but not required.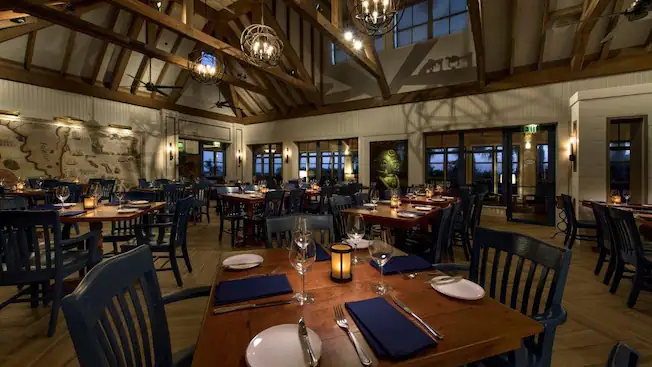 The Recreation
Disney's Vero Beach Resort is more than just a beach. It also has a delightful heated swimming pool complete with a twisting waterslide, pirate-themed children's play zone, and whirlpool hot tub spa. We loved taking a dip in the warm pool after spending some time on the beach. My 3 year-old even went down the waterslide with a grown-up to catch her at the end. The pool area was great. During the day there were games and entertainment like bingo.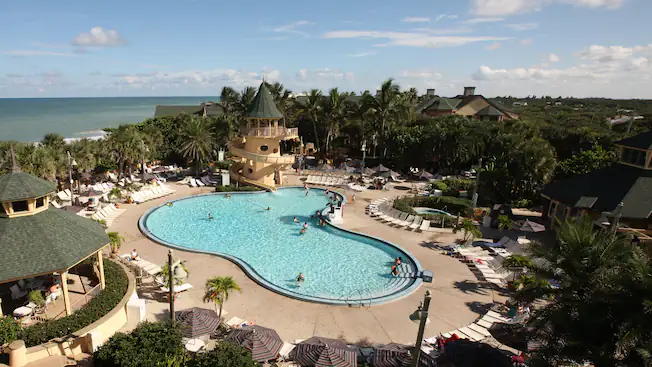 While we weren't able to take advantage of this due to our children's ages, there were various activities offered in the Community Hall throughout the day like tie-dye, painting activities, and more. There was also a fitness center onsite, a walking trail that takes you to a nature preserve across the street, mini golf, bike rentals, and water sports rentals. There really was so much to do at Disney's Vero Beach. We had a great time with our toddlers here but we definitely want to return when our kids are a bit older and able to participate in more activities.
Overall, I highly recommend Disney's Vero Beach Resort. This resort was great for families and had that extra Disney touch, but I could also see myself returning to this resort with just my husband as well!
Featured Photo: Megan Woodard
Written by
Megan Woodard
Contributing Writer
Megan was born into a Disney family. Her first trip to Disney World was when she was only 18 months old. Now as an adult, Megan loves to share the magic of Disney with her two toddlers. Keeping up with Disney news and Disney World knowledge is a fun hobby for Megan. Disney World is her favorite place to be and continuously brings back her childhood joy.