Thank you to everyone who participated in our DVC Shop Kids Blog Contest. Our team enjoyed reading each and every one of the articles submitted by these talented children. We hope you enjoy reading these wonderful articles as much as we did.
Disney Is the Best
by Audrey, Age 8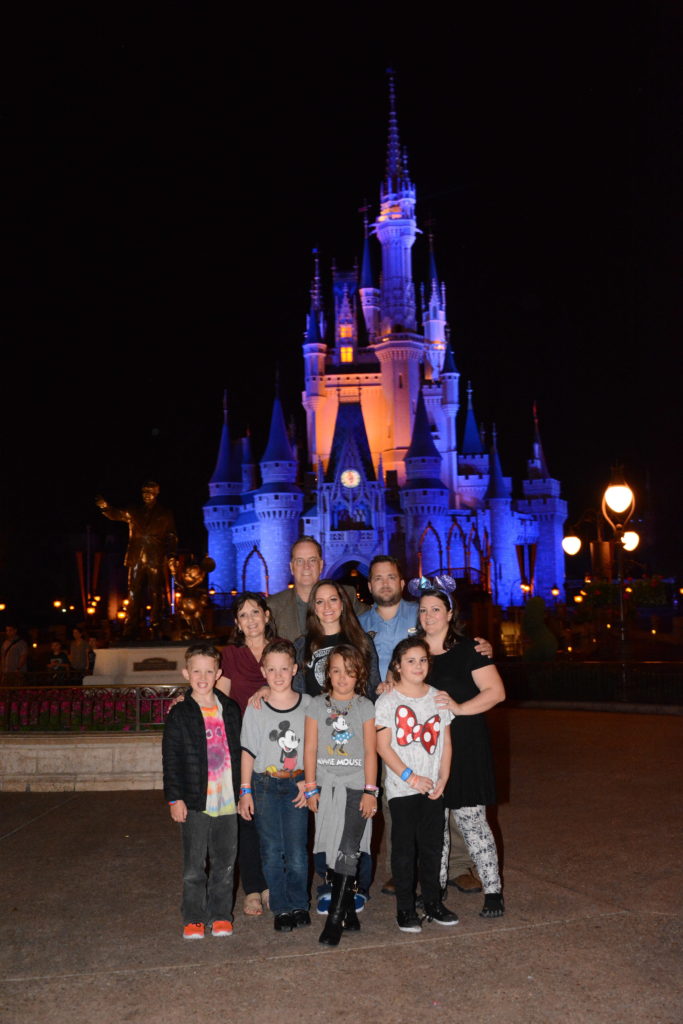 Do you want a special, magical place? Because I found it! Disney World is the best place ever! Disney offers a lot of things and a special place where families can get together.
First, Disney offers a lot of stuff. Even if you can't take it all home with you, its still really fun! I like the rides a lot because you go through a world of magic over and over again. I also love the characters! My dad and I usually go and get pictures and autographs, then move on to different characters. The special part is that you don't just get to see your favorite characters on the tv or an ipad, but you get to see them in real life. Disney's food also so good. One of my favorite places to eat is Bon Voyage. I can meet my favorite characters and get some good food. I love their sun pastry the most. One of my other favorite foods is the Kitchen Sink. It's a giant ice-cream with all different flavors with all different toppings. Its also cool how they have so many Mickey-shaped foods like ice-cream, pancakes and waffles. Disney's gifts and souvenirs are good too because they can remind you of your favorite memories, characters or they could remind you of your favorite, special, magical rides. I love Disney's rides. It is so cool how you can go on a yeti hunt or a haunted house. The rides take you to other worlds and make fun memories. One of my favorite ones was when we rode Tower of Terror as a family. My dad was sitting next to me and he freaked out and screamed and screamed. It was so funny. The entertainment is great too. The special thing about Disney's entertainment is that it is all in one place and you can see it any day you want. They have fireworks, parades and shows. Its like the best entertainment you could ever wish for.
Next, Disney has a lot of ways to make you feel magical and special. It's magical to me when I was in Pandora at night and Galaxy's Edge. We went one time to an After Hours party and there was almost nobody there. We could ride on any ride we wanted with only having to wait 30 seconds. We got to have as many drinks and ice-cream as we wanted. Then, one time our washer spilled water all over the floor in our room when we were staying at Disney. They made us feel better by giving us some tickets to go into Magic Kingdom. It was so special! Disney can also feel like home but more magical. I can always go back to Disney again and again.
Lastly, the best thing about Disney it that it can bring the whole family together. It is a place where the whole family can have fun. There are a lot of rides the whole family can like, and if everybody doesn't want to do it, we can have fun other ways too. My dad and I went on Dinosaur over and over again when my brothers were too scared of the T-rex. So they went and had ice-cream with my mom. There is something for everybody to have fun for every age. Even older people can feel like they are kids again. The family vacation can be special and magical for every one.
As you see, Disney World is the best place in the world. They offer fun, magic, and can bring families together. Disney can make your dreams come true.
---
All About Walt Disney
by Emmarose, Age 10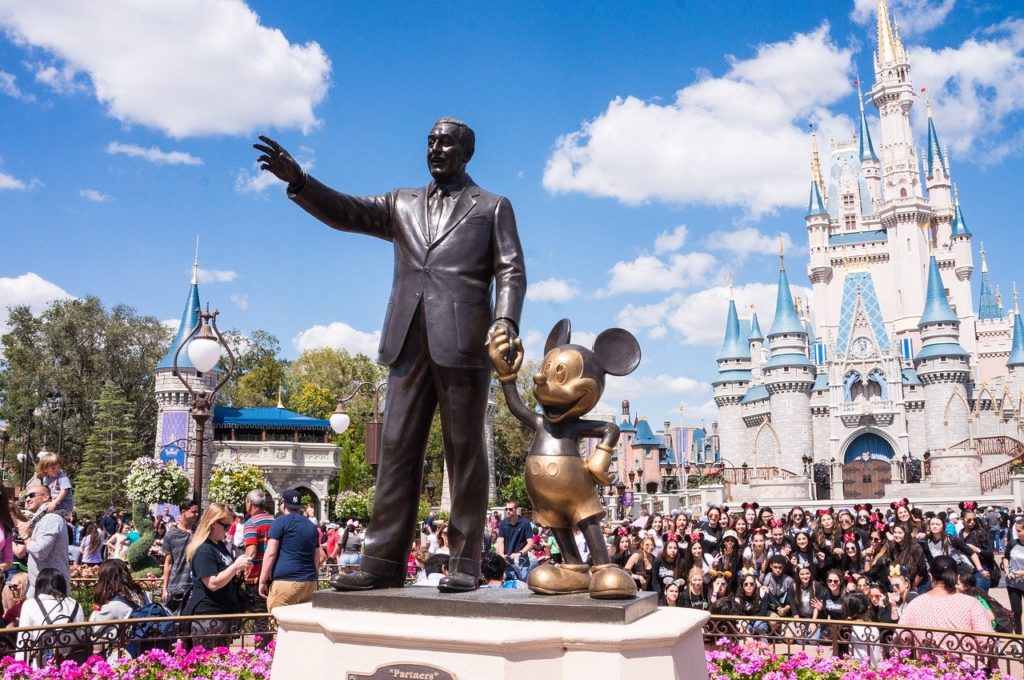 Walt Disney is the head creator of Walt Disney World. Walt Disney was the second youngest sibling. His brother, Roy Disney, who is eight years older than Walt was his business partner. In 1923, he and his brother Roy created the Disney Brothers' Studio. Did you know when Mickey was created Walt didn't draw him. He was drawn by Ub Iwerks. Walt was born December 5, 1901 in Chicago, Illinois. He died on December 15, 1966 from lung cancer in Burbank, California on December 15, 1966. Walt Disney was born in Chicago, Illinois on December 5, 1901. Walt's sister was Ruth Disney. He has three brothers and their names are Herbert, Roy, and Raymond. He built Disneyland in 1955. He wanted to build a park in Florida, but he died before it was built. In conclusion Walt is one of the most famous amusement park creators of all time.
---
Club Lounge
by Ben, Age 12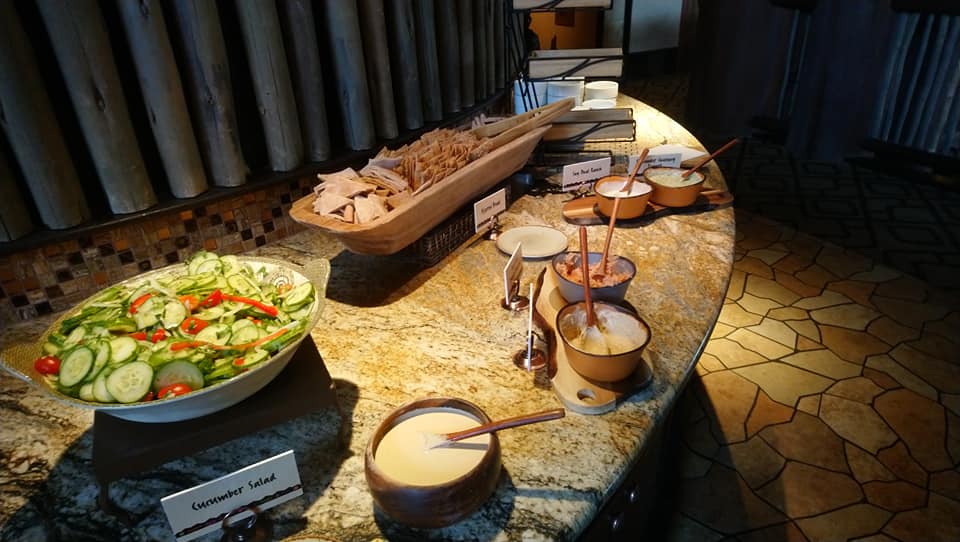 Staying at a Disney hotel is one thing but being on club level adds that tiny bit of Disney magic that we all love in our vacation and mine. The best part of club level to me is having the access to food and drink lounge not far away from your room, along with that you have access to comfortable seating and most of the time Mickey Mouse shorts on the TV. Club Level is one of the many luxuries in Disney hotels, although it's not in all hotels, especially for DVC members this is the only one.
One of my favorite memories of club level is the time I stayed there for one night at Animal Kingdom Lodge for our Christmas trip (we had stayed in other hotels). Our room was only 2 rooms away from the lounge and so it was quick access to it. I remember that I would get bored in the room so I would go out and go grab a quick snack and watched the film on the TV. And you cannot forget the best juice to have ever been made – Jungle Juice – which they serve at the club level at Animal Kingdom lodge club level only, another reason to love it.
Personally, I found the club level is a great place to chillout after a busy day at the parks or when you're just back at your hotel, and since there is food you can pretty much have your meals and all your extra snacks sorted for the day. The parks can be very tiring which is why club level is worth the money and points to stay here whenever possible; however, getting in with DVC is very difficult.
When it comes to food the club level has got you covered; with unlimited amount of visits and access, you can try the unique recipes and a wide variety for each station, which only boosts the time at the club level. Here are a few examples, all round your most likely have access to these at any of the club levels: cookies, breads, soups, stews, cereal and all the normal day food. However, along with that you can get special meals that are themed upon the hotel for example in Animal Kingdom Lodge you can get traditional African foods that come from the kitchens of Boma and Jiko.
A small, yet fun, detail of the club level is using the lifts to get there; to gain access you have to scan your magic band which although a small thing is a fun detail that makes the club level extra special, personally for me and my sister it was a race to see who could scan the band first which is always fun.
My parents also enjoyed the range of drinks available choosing from fancy flavoured coffees, a wide range of soft drinks, wine, beer and other alcoholic drinks. They also particularly enjoyed the breads, crackers and selection of dips that were out almost all the time.
I think the fact that the club level lounge is almost right outside your door waiting for you to eat from it makes the points so worth it I don't buy the points my parents do but I like using them for my comfort and that is why I like club level so much because it is a free luxury to me and my parents pay for it with DVC points and it is at Disney what could be better?