Over the past several weeks, the team at DVC Shop has been busy handing out protective face masks to our customers all around the Walt Disney World Resort. Real Estate Agents, Bee Thaxton and Alex Lopez traveled high and low through the Disney Parks and Resorts to share a bit of the DVC Shop caring spirit with our wonderful customers. 
At DVC Shop, we understand the importance of safety, but also the importance of having fun! Knowing how important Disney's new safety rules are to help contain the spread of COVID-19, we decided to combine our love of DVC, our customers, and safety. DVC Shop ordered over 1000, handmade, double-layered face masks to offer our customers free of charge as a "Thank You" for working with us to buy, sell or rent DVC.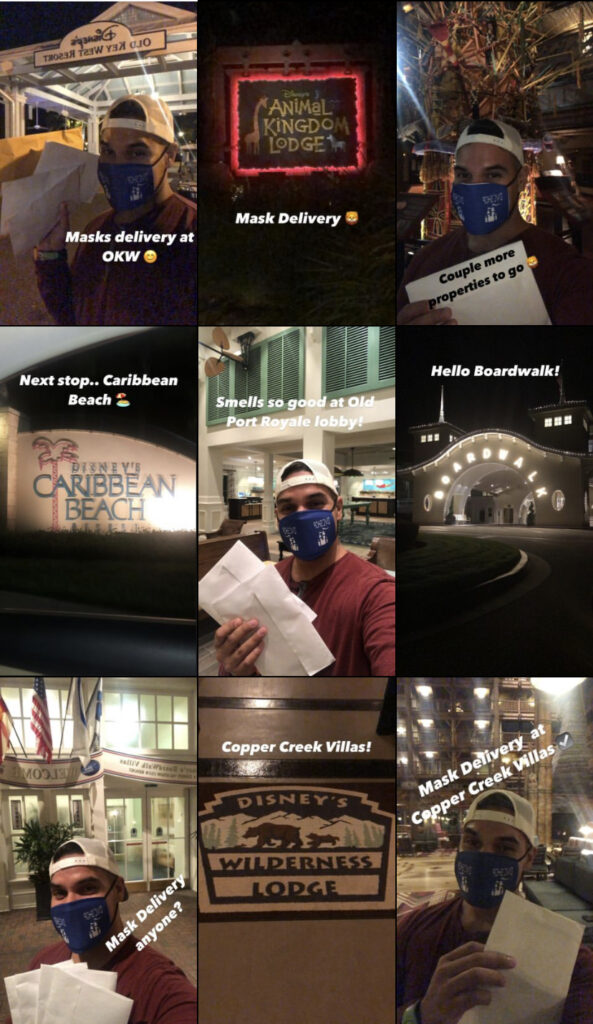 This year has been challenging for many of us and our customers due to COVID-19. But that didn't stop hundreds of our customers from safely visiting the Walt Disney World Parks and DVC Resorts. We appreciate and thank each of our DVC Shop clients for sharing their love of Disney with us and trusting in us to help them book the perfect Disney Vacations. 
Guests from all over the world contacted us to request our special DVC Shop face masks and we sure delivered. The masks were hand delivered to our customers staying at DVC Resorts at Disney World so they could enjoy the parks safely and with a bit of DVC Shop pizzaz! 
Photo Gallery
See the photo gallery below of our customers in the Disney Parks and Resorts wearing the official DVC Shop face masks.