It has just been announced that Disney's Park Pass reservations have been extended through January 2023. When the Walt Disney World theme parks reopened in July of 2020, Disney implemented the ParkPass reservation system in order to keep attendance under their capacity limits. Walt Disney World is still not operating at full capacity, which may be why the reservation system has been extended up until 2023.
Currently, those wishing to visit one of Walt Disney World's four theme parks will need to purchase tickets, or have a valid Annual Pass. After tickets are purchased, guests will be taken to an availability calendar. This calendar shows dates and the current availability for reservations. Guests will choose their desired dates, and as long as there is availability, the tickets will be reserved for those days.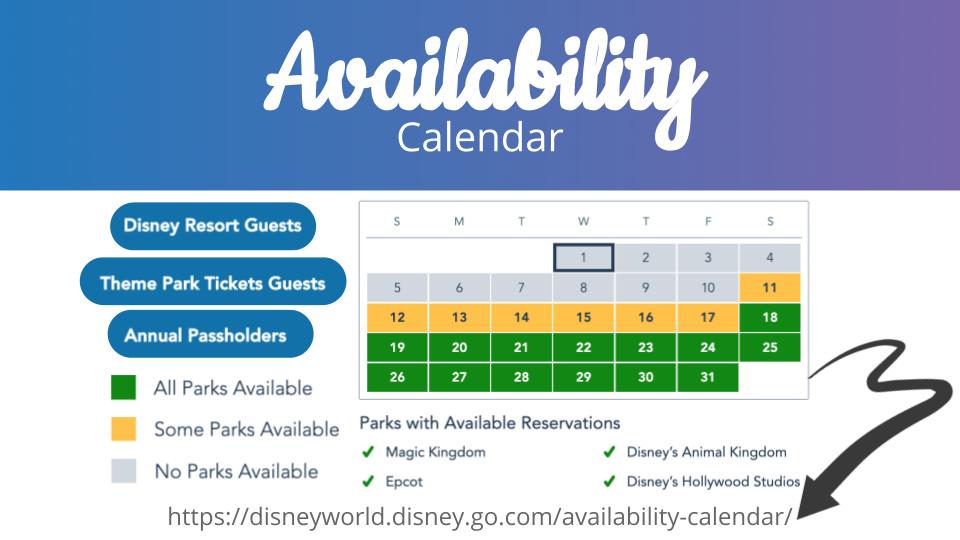 It is also important to note that currently Annual Passholders are limited to three Park Pass reservations due to Disney's limited capacity. However, if Annual Passholders are staying at a Disney Resort Hotel, they may acquire more reservations.
Previously, the availability calendar on the Disney website only extended through September 2021. It was then extended again until January 2022. However, resorts are now able to be booked throughout the 2022 year, calling Disney to once again extend their availability calendar. The calendar now has availability for reservations up until January 14, 2023. You can view the availability calendar by logging into your Disney account and clicking here: https://disneyworld.disney.go.com/park-reservations.
The reservation system has been working well at limiting park capacity, allowing Disney to maintain a safe and healthy environment for fun. It seems that, at least for the next couple of years, the reservation system is here to stay. 
Written by
Rachel Van Norman
Guest Author