Disneyland Resort hotels will now have the Rule of Four and a $95 transaction fee applied to any Disney Vacation Club (DVC) points reservations made outside of the timeshare component. This is a notable shift in policy for those who have enjoyed these perks previously.
The Disney Collection & Its Rules
Members of the Disney Vacation Club have the option to book stays at sixteen native DVC resorts, as well as non-DVC destinations such as Disney's Caribbean Beach Resort, Disney's Paradise Pier, and even Disney Cruise Line voyages. These non-DVC options are referred to as the Disney Collection.
A one-time $95 transaction fee is typically required for most Disney Collection reservations, regardless of the length of stay. Additionally, these bookings are subject to the "Rule of Four." This rule stipulates that members cannot make a reservation and complete their stay within the last four months of their Use Year. While the stay can occur within this period, the reservation must be made in advance of these final four months.
Previous Disneyland Exception To The Rule
For many years, DVC waived the transaction fee and Rule of Four for Disney Collection stays at Disneyland. This was due to the limited availability of rooms at The Villas at Disney's Grand Californian Hotel, which was the only native timeshare resort with less than 50 rooms, making reservations challenging to secure.
Despite the limited availability within the Disneyland Resort hotels, DVC owners still had the option of booking hotel rooms at the Grand Californian, along with Paradise Pier and Disneyland Hotel, using points through the Disney Collection.
Changes With The Opening of The Villas at Disneyland Hotel
The opening of The Villas at Disneyland Hotel has significantly increased the DVC room inventory. As a result, Disney Collection reservations are now subject to the standard restrictions, including the $95 transaction fee and Rule of Four.
The 2024 Disney Collection Points Chart
The 2024 Disney Collection points chart for all three Disneyland hotels is now available for reference. This chart will be a helpful tool for DVC members planning their next getaway to Disneyland Resort.
Resale Contract Limitations & Benefits
It's important to note that Disney Collection exchanges are not available for buyers who purchase a resale contract. This restriction can seem limiting at first, but many resale buyers find that the decreased price paid for the membership on the resale market more than compensates for this restriction.
The savings garnered from purchasing through the resale market often significantly outweigh the benefits of using points for Disney Collection exchanges, which are almost always not the most efficient way to utilize your DVC points. For example, booking Grand Californian can cost up to 3 times the number of points when booking as a Disney Collection exchange! Plus, now you'd have to pay this new $95 fee on top of the less-than-stellar cost in DVC points.
While some might view the inability to use points for Disney Collection exchanges as a disadvantage, it's essential to remember the vast array of other resorts and vacation options still accessible with a resale contract. The bottom line is that every prospective buyer should consider their unique vacation preferences, budget, and long-term plans when deciding between a direct purchase and the resale market.
Conclusion
This policy change marks an interesting shift in the booking process for DVC members looking to stay at Disneyland Resort hotels. It will be more important than ever for DVC members to familiarize themselves with these changes to navigate their future bookings effectively.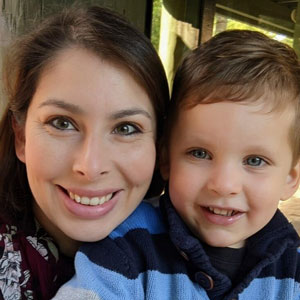 Written by
Rachel Van Norman
Contributing Writer
Rachel fell deeply in love with all things Disney as a little girl. Now as a wife and a mother herself, she shares this Disney obsession with her son and everyone around her. From her love of princesses to eating all the Disney food, Rachel spends her time radiating Disney magic and keeping everyone up to date on Disney news.