Disneyland's Mickey & Minnie's Runaway Railway attraction is quickly approaching its opening date of January 27, 2023. In preparation for the big day, Disney has released a new logo for the ride.
Mickey & Minnie's Runaway Railway's New Logo
This new attraction will be located in a new building being dubbed the El CapiTOON Theater inside of Mickey's Toontown. This cutting-edge attraction is sure to be a hit with guests of all ages! The logo features a marquee that proudly displays the Mickey and Minnie Runaway Railway title with yellow and blue panels behind them resembling the El CapiTOON theater's tower.
What To Expect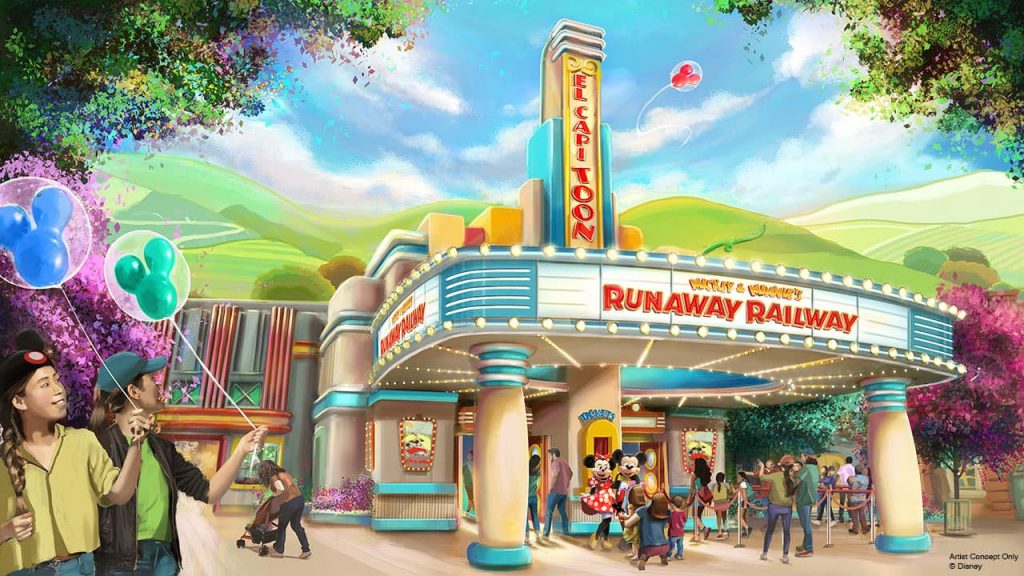 Guests will join Mickey, Minnie, Goofy and Pluto on an unforgettable journey and experience many of Disney's beloved characters throughout the ride. The experience is expected to be full of surprises and thrills for guests who have not yet experienced the Mickey & Minnie's Runaway Railway attraction at Hollywood Studios in Walt Disney World.
Disney has shown with it's version in Florida that this forthcoming attraction will be one-of-a-kind, with cutting-edge technology that allows the ride vehicles to be guided independently from one another. This creates a unique experience that is unlike many other attractions that are fixed to a pre-defined track. Mickey & Minnie's Runaway Railway will be the first ride-through attraction in Disneyland to feature Mickey and Minnie Mouse.
A Long Time Coming…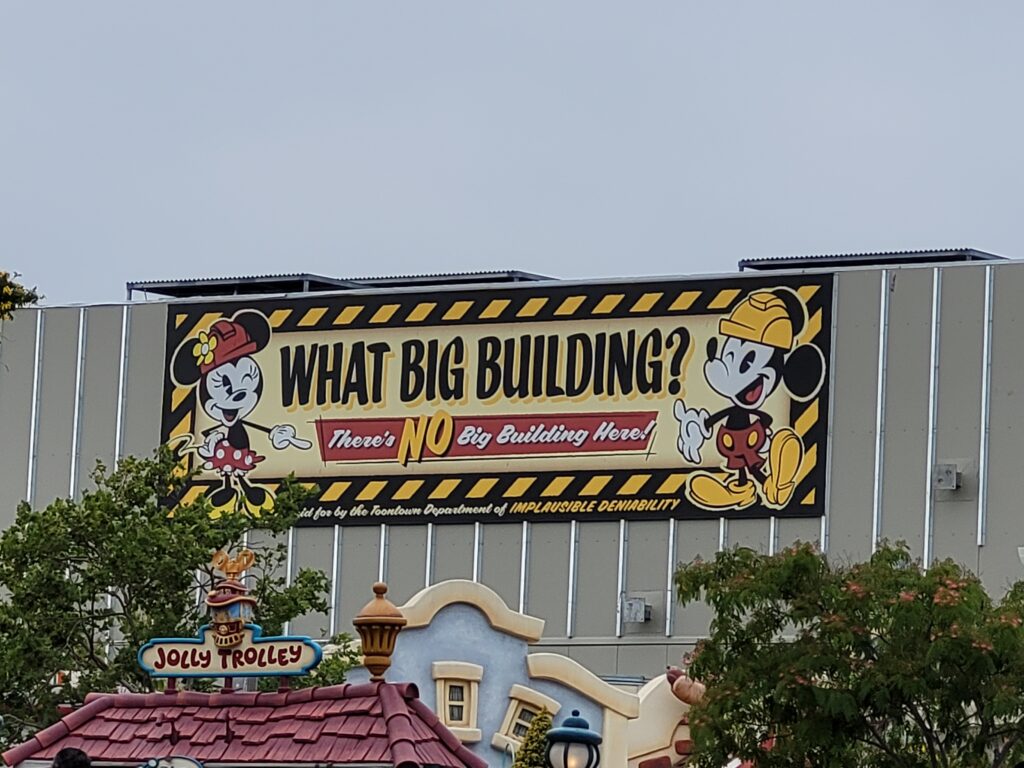 This ride has has been in development for quite some time, all the while teasing Disneyland guests with humorous signs denying its existence with a wink and a nod. Earlier this year in March, Toontown was even removed from Disneyland's map due to an extensive reimagining of the area taking place.
Early next year is an exciting time to be a Disneyland park guest as the new Toontown is unveiled. Mickey & Minnie's Runaway Railway is set to be the highlight of this new area, so make sure to stop in and join Mickey, Minnie and their pals on a wild ride!
Disneyland's Mickey & Minnie's Runaway Railway is sure to be a hit when it officially opens on January 27, 2023 in Disneyland. The new logo and upcoming opening date are just the beginning of what promises to be an unforgettable experience. So make sure to mark your calendars, and be sure to check out Mickey & Minnie's Runaway Railway when it opens in 2023!
Excited Yet?
Let us know in the comments below if you're looking forward to Disneyland's newest attraction or the reimagined Mickey's Toontown. As always stay tuned to the DVC Shop blog, as we'll be sure to keep you up to date on all the latest details about this much anticipated attraction.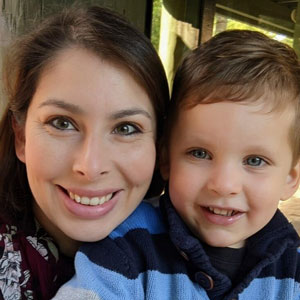 Written by
Rachel Van Norman
Contributing Writer
Rachel fell deeply in love with all things Disney as a little girl. Now as a wife and a mother herself, she shares this Disney obsession with her son and everyone around her. From her love of princesses to eating all the Disney food, Rachel spends her time radiating Disney magic and keeping everyone up to date on Disney news.