Walt Disney World has been undergoing a phased reopening and hotel options have been limited following a short closure due to the coronavirus pandemic last year. However, regardless of standard hotel operations, all Disney Vacation Club resorts are accepting reservations and welcoming guests home. In fact, Disney Vacation Club resorts at Disney World were operating before the theme parks opened in July 2020! This includes DVC Villas located in hotels that are otherwise closed.
Staying in a Disney Vacation Club Villa, either by booking with your own points or renting points, gives you 11 Deluxe resorts to choose from all on Walt Disney World property. For example, Disney's Polynesian Village Resort is not currently accepting guests in standard hotel rooms, but all Disney Vacation Club Villas at the Polynesian have been welcoming travelers since last summer. 
Similarly, the standard hotel portion of Disney's Beach Club Resort, Wilderness Lodge, and BoardWalk Inn are closed at the time of this publication. These resorts are all set to open for standard hotel bookings between late May and July 2021, but you don't have to wait if you book a Disney Vacation Club Villa.
Regardless of standard hotel rooms closures at these resorts, all Disney Vacation Club guests are presently welcome to stay. You can enjoy that short walk to EPCOT from the Beach Club Villas, explore the newly re-themed Luna Park Pool as a guest of the BoardWalk Villas, or relax while watching the Fire Rock Geyser erupt just a short stroll away from Boulder Ridge and Copper Creek Villas at Wilderness Lodge.  
Currently, the hotel rooms at Jambo House at Disney's Animal Kingdom Lodge do not have a reopening date for standard hotel guests. Nevertheless, you can enjoy the immaculate theming and savanna view from a Disney Vacation Club Villa at Jambo House. Do not let hotel closures fool you—all Disney Vacation Club resorts at Walt Disney World are currently open and accepting guests.
Not a Disney Vacation Club member? No worries! You do not have to be a DVC member to stay in a Disney Vacation Club Villa. Rest assured, if you'd like to stay in a Disney Vacation Club Villa – even while the standard hotel rooms are not accepting guests – you can do so by renting points. You will not be turned away because you are not a member.
Renting points can also be a great way to save money. For instance, a standard view studio at the Riviera Resort this summer will usually cost between $600 and $700 per night when paying cash through the Walt Disney World website. In contrast, the cost to rent points to stay in this same standard view studio at the Riviera Resort will generally cost about $400 per night. Over the course of a week long stay you can accumulate serious savings while also enjoying perks like having Skyliner access to EPCOT and Hollywood Studios.
Keep in mind that while all the Disney Vacation Club Resorts at Walt Disney World are open for business and accepting guests, other offerings may be limited. For example, the Snow White themed character meal Storybook Dining at Artist Point remains temporarily closed, even though the nearby Boulder Ridge and Copper Creek Villas are open. Be sure to check the official Walt Disney World website for up-to-date information on resort offerings that may be closed and factor any closures into your vacation plans.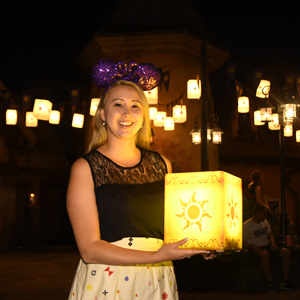 Written by
Jacqueline R.
Contributing Writer
Jacqueline is a PhD scientist with a passion for synthesizing detailed information in an understandable format. She is a Disney Vacation Club owner, overall Disney fan, and the primary content creator on the YouTube channel Pixie Dust PhD.