This year, for the first time, restaurants in Florida were reviewed and ranked for the Michelin Guide. Last week, restaurants that received Michelin's Star ranking and those that are included in this year's guide, were announced during a ceremony at the Ritz-Carlton in Orlando. Several Disney property dining locations were recognized, including Capa which is at the Four Seasons Resort Orlando.
What Is The Michelin Guide?
The Michelin Guide is a yearly book that has been published by the tire company since the early 1900s. This guide ranks fine dining locations on a 3 star rating system. Michelin inspectors look for a specific set of criteria, including:
Quality of products
Mastery of flavor and cooking techniques
The personality of the chef represented in the dining experience
Harmony of flavors
Consistency between inspectors' visits
Decor, table setting, or quality of service are not considered for Michelin's ranking system.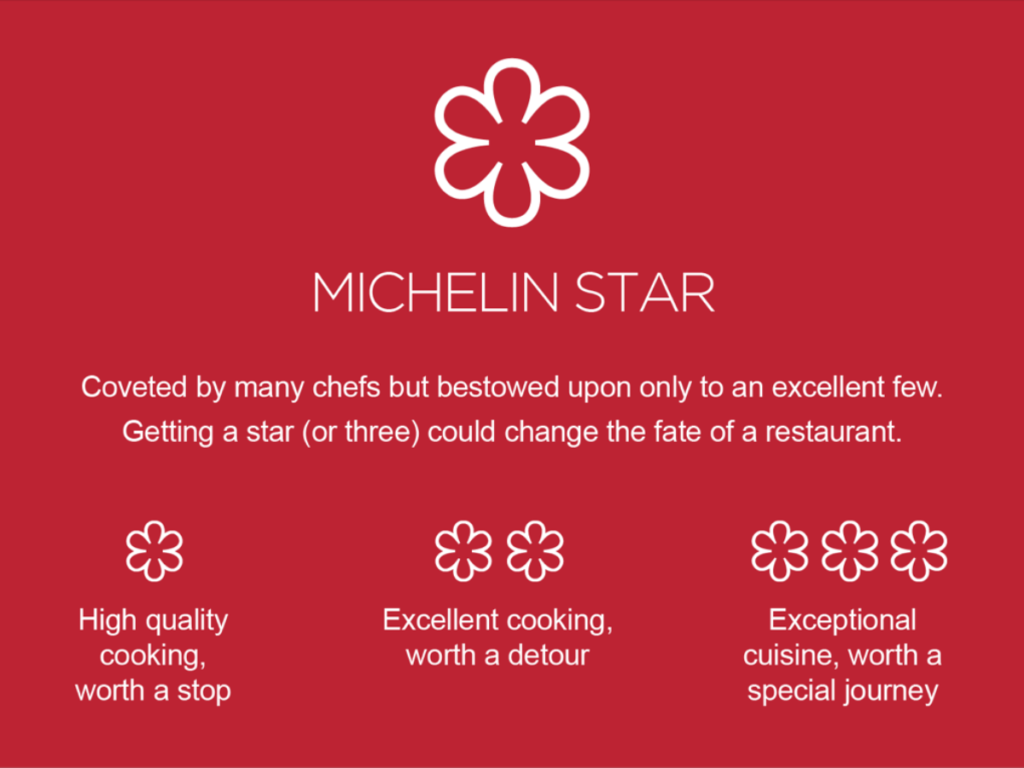 Because not all of the restaurants inspected by Michelin earn stars, the guide includes other categories. The Bib Gourmand distinction is for friendly establishments with high quality food at a moderate price. Seven restaurants in Orlando received this distinction. The Michelin Plate is given to restaurants where inspectors found the food to be of good quality; 23 restaurants were recognized in this category.
Disney Property Restaurants Recognized
Capa, Four Seasons Resort Orlando – Michelin Star
Capa, the Spanish-influenced rooftop steakhouse at the Four Seasons Resort Orlando, was awarded a Michelin Star in the 2022 guide. It is one of the four restaurants awarded stars in Orlando. The menu includes seafood, small plates, and steaks.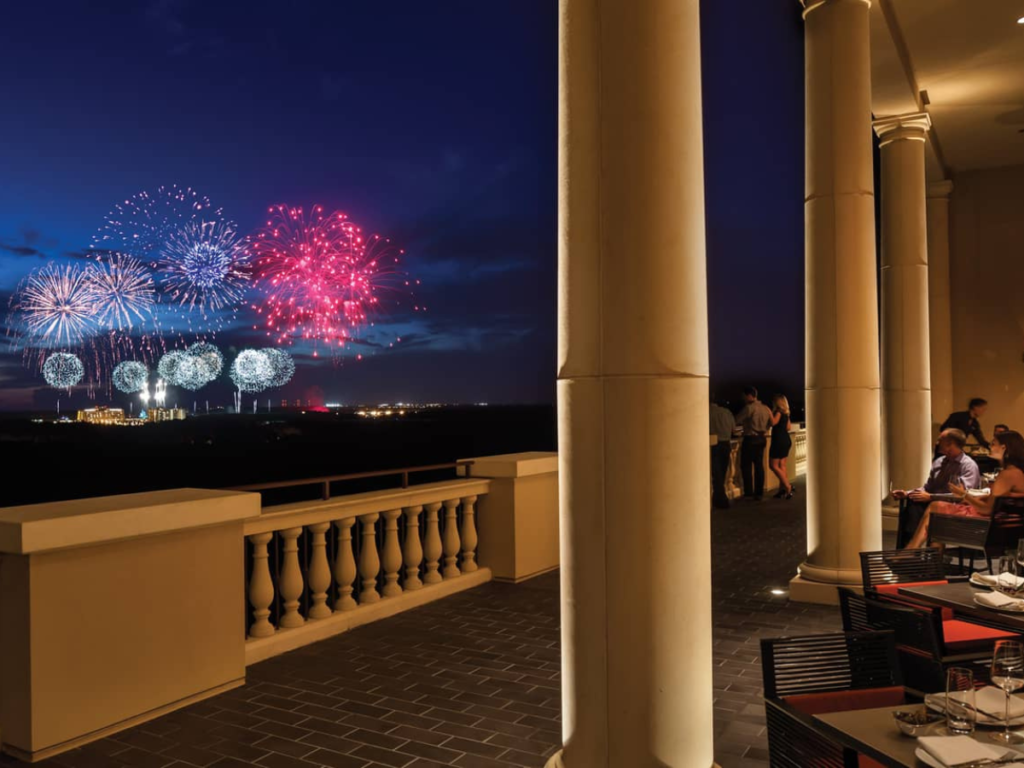 The Polite Pig, Disney Springs – Michelin Plate
Disney Springs' barbecue restaurant, The Polite Pig, was recognized for their quality meals. At this quick service location, you can find a selection of southern-style sandwiches, sides, and salads.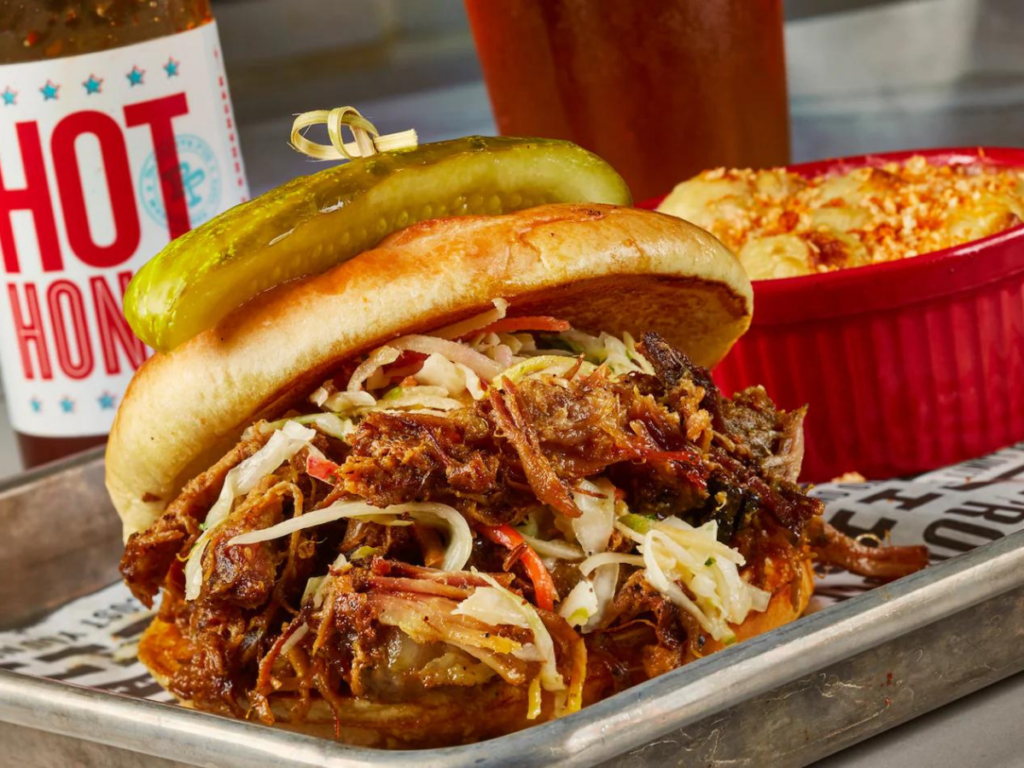 California Grill, Contemporary Resort – Michelin Plate
At the very top of the Contemporary Resort is California Grill. On top of offering stunning views of the Seven Seas Lagoon and Magic Kingdom, this restaurant has a menu of California inspired meals. Currently, there is a limited-time menu for Disney World's 50th anniversary.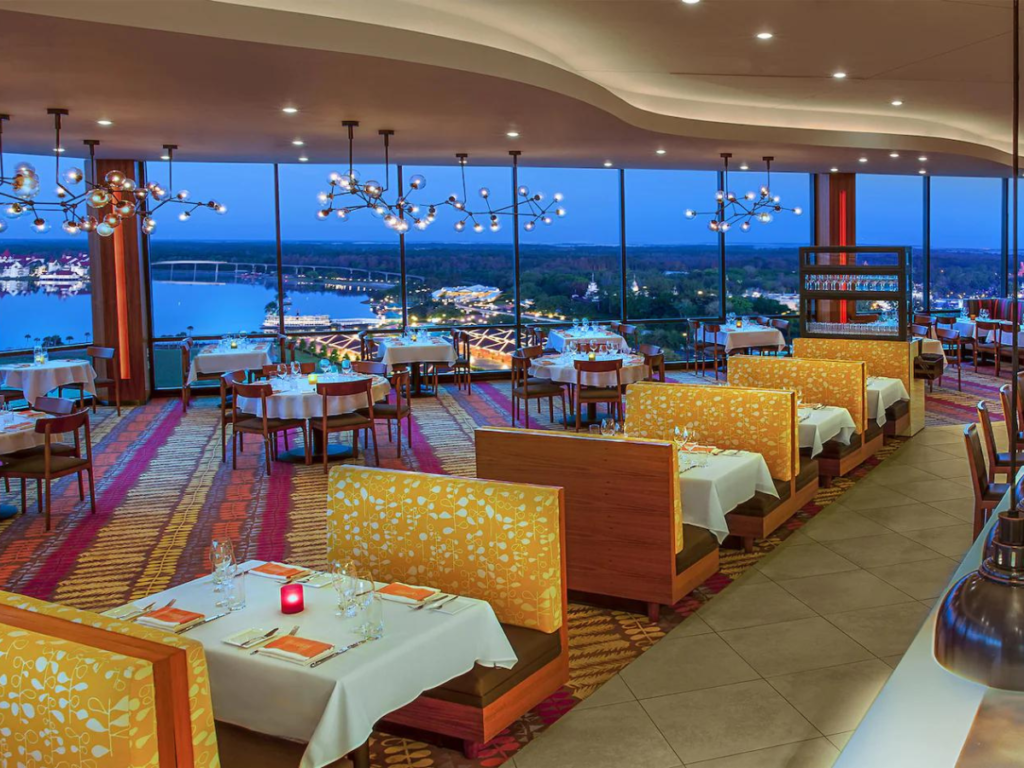 Ravello, Four Seasons Resort Orlando – Michelin Plate
Another dining location at the Four. Seasons Resort Orlando was recognized: Ravello. This Italian-influenced restaurant is open for both breakfast and dinner. The breakfast menu has traditional items, like avocado toast, Belgian waffles , and omelets. At dinner, antipasti, pizzas, and pastas are available.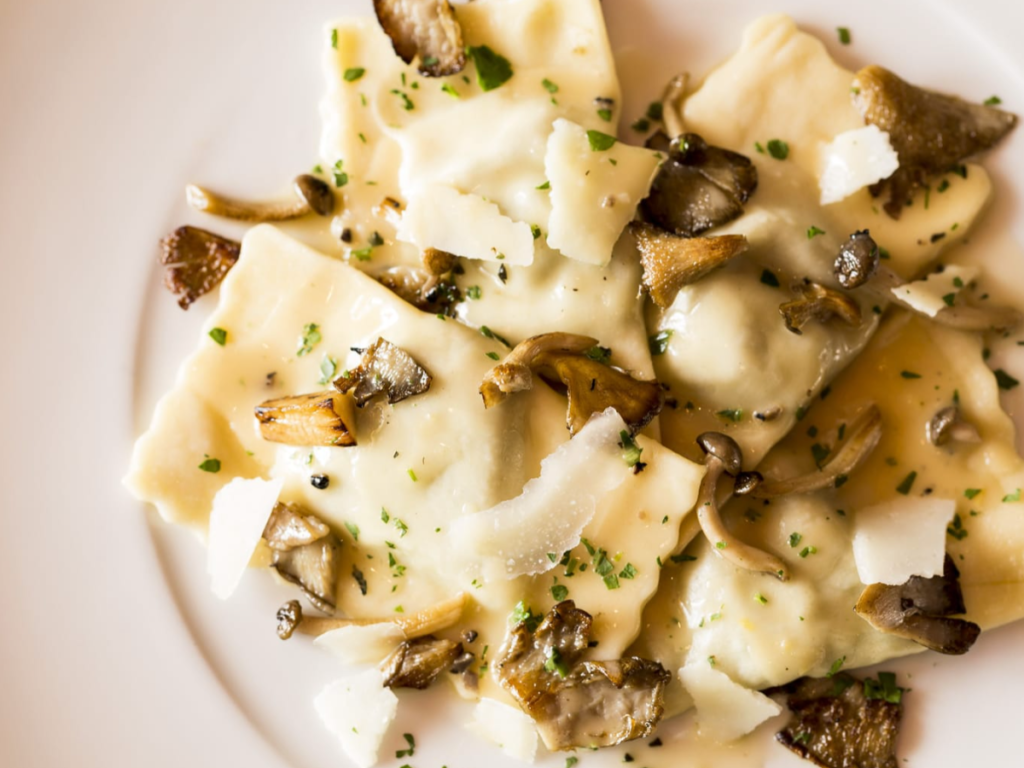 Cítricos, The Grand Floridian – Michelin Plate
One of the Grand Floridian's restaurants was listed in the Michelin Plate category. Cítricos is themed after the 2018 film Mary Poppins Returns. Sit in a fanciful garden as you enjoy a Floridian and Mediterranean influenced menu that has been crafted by Chef Andres Mendoza.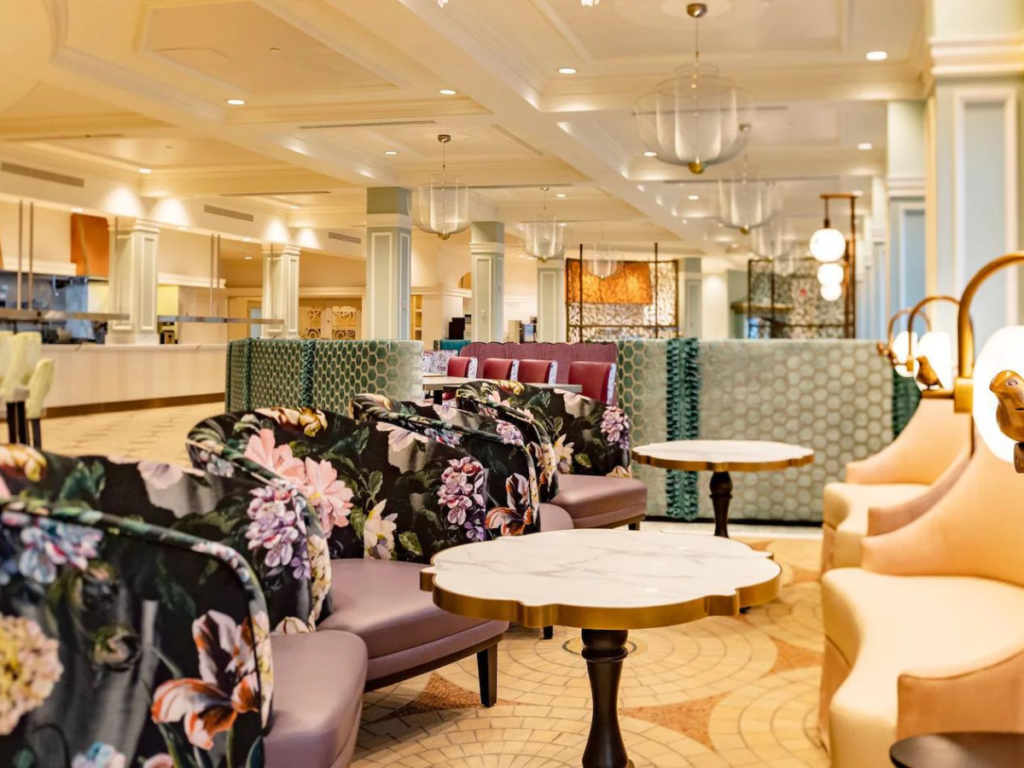 Morimoto Asia, Disney Springs – Michelin Plate
Morimoto Asia, at Disney Springs, has an inventive menu that combines Asian cuisines. This Asian fusion restaurant is led by Chef Masaharu Morimoto who is known from the show Iron Chef. Chef Morimoto received a Michelin Star in 2008 for Morimoto XEX.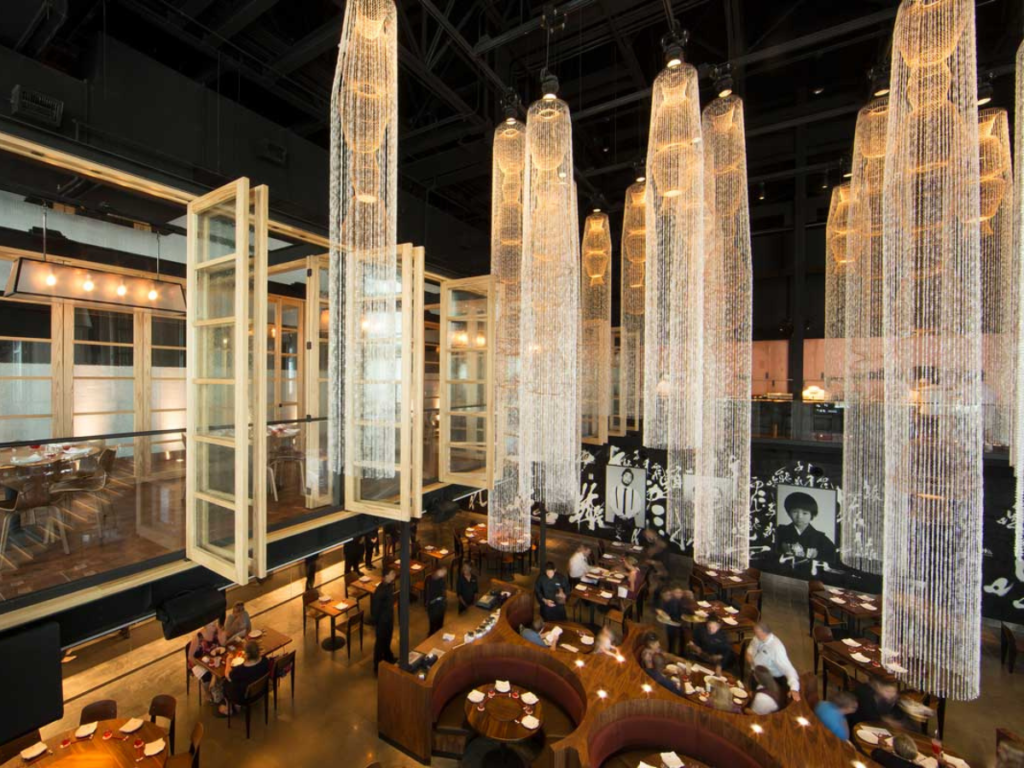 What is your favorite restaurant on Disney property? Let us know in the comments!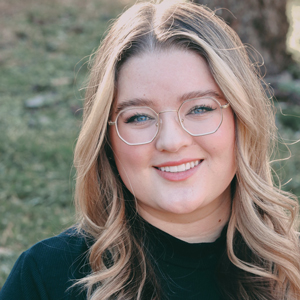 Written by
Emily Murray
Contributing Writer
For as long as Emily can remember, Disney has played a huge role in her life. Her infatuation with Disney resulted in many hours spent rewatching Toy Story and creating multiple powerpoints to convince her parents to book yet another vacation to the "Most Magical Place on Earth". In 2015, Emily followed one of her dreams and moved to Orlando, Florida where she spent just over five years working for the mouse in three separate roles. Emily is passionate about writing and using words creatively and concisely. She loves to make others laugh and hopes to sprinkle a little bit of magic into everything she does.