When traveling on Disney Cruise Line, guests are completely immersed in "The Magic of Disney." From the impressive grand hall to the many characters available to meet each day to the signature "When You Wish Upon a Star" foghorn that plays when leaving port, a Disney Cruise Line vacation will have you "in the Disney bubble" from the moment you board until your arrival back to mainland. While adding on extra experiences and excursions is not necessary, some passengers like to enhance their voyage by participating in a program called "Fish Extenders." Let's explore all there is to know about Fish Extenders on Disney Cruise Line (DCL)!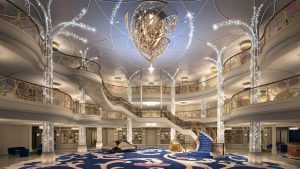 Fish Extenders on DCL has been around for over 15 years. Originally created by a passenger hoping to get to know other travelers prior to the disembarkation date, Fish Extenders evolved over a conversation on a public discussion board and were designed with the same idea as a Secret Santa gift exchange. Those who choose to participate purchase small gifts to distribute to other participating passengers either once or on multiple days of the cruise. Disney actually has no affiliation with the Fish Extender trend as the participants find each other online, usually through a Facebook group created specifically for their unique cruise date and ship.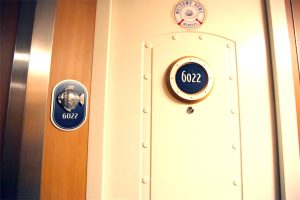 But why the name "Fish Extender?" Fish Extenders were ultimately named after the original group of participants discussed where and how to receive the secret gifts. The Magic and Wonder, the original two ships of Disney Cruise Line, have a fish statue with the room number located adjacent to the door of each cabin.  After some thought, the original participants thought to hang something from that fish where other participants could anonymously drop their gifts at their leisure. Thus, the name "Fish Extender" was given since the hanging item was extending down from the fish! Cruisers will not always find a fish in this location as the newer ships varied from the fish statue, adding a seahorse on the starboard side of the Dream and Fantasy and Cinderella-themed plaques on the Wish.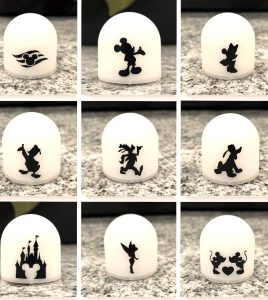 It is not necessary to participate in Fish Extenders when you travel on Disney Cruise Line, as it does add extra cost to your trip, but it is something that you will see as your casually walk the stateroom halls and may even overhear people talking about! Some items people commonly gift in the Fish Extender are Disney-themed magnets and pins, personalized water bottles or reusable straws, and travel-sized games or activity books. The possibilities are endless and the amount you spend on each item and family participant is completely up to you.
While the actual Fish Extender may be anything that can hold items – a bag, pouch, or small pocket chart – many veteran cruisers have invested in customized Fish Extenders with embroidered passenger names, designs, and characters. If you are interested in purchasing a custom Fish Extender, many shops on etsy.com provide these kinds of products.
Have you every participated in Fish Extenders during your Disney Cruise Line vacation? What is your favorite item to give or receive in your Fish Extender? Tell us in the comments below!
Feature Photo by Disney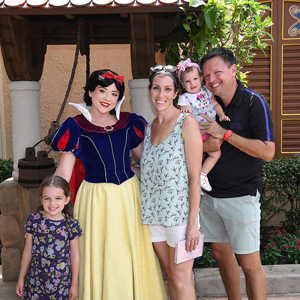 Written by
Shelley Wehler
Contributing Writer
Shelley is a stay-at-home mother of two girls living outside of Charlotte, North Carolina. Her love of all things Disney has grown even more as she sees the magic come alive through the lens of her young daughters. She spends her free time keeping up with the latest in Disney news and daydreaming of her next trip to the parks!