For years, Disney Vacation Club was known as one of Disney's "best kept secrets." In fact, Disney Vacation Club marketed itself as such until very recently. Now, Disney Vacation Club is much more visible. Kiosks are located throughout the Disney parks, Disney Springs, and Downtown Disney. There are even blogs and podcasts are dedicated to helping prospective members learn more about how Disney Vacation Club works.
However, even with all of this readily available information, a lot of myths have sprung up over the years about Disney Vacation Club, leaving many Disney fans thinking that the idea of DVC sounds nice, but it might not be for them. Well, we're here to demystify Disney's vacation ownership program for you and debunk some of the Disney Vacation Club myths.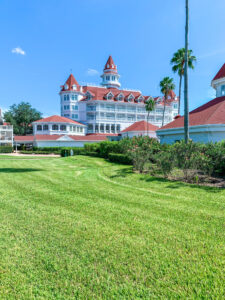 Myth #1: You have to be wealthy to be a Disney Vacation Club Member
This is perhaps the most popular myth surrounding Disney Vacation Club, and it is false! Although a Disney Vacation Club contract is considered by most of be a luxury purchase, that doesn't mean it has to come with a luxury price tag. Your contract can be made to fit your budgetary needs, ensuring that you can still enjoy the vacations you dream of, without breaking the bank.
To illustrate how wrong this myth is, I'll share a bit of my story. I purchased Disney Vacation Club contract two years after finishing graduate school. At the time, I was a social worker at a very small nonprofit and actively saving to purchase a home of my own. I had done a bit of research on Disney Vacation Club, but thought maybe it would be something I would purchase later on in life. After digging in more and doing the math, I realized that buying in when I had no other responsibilities, like a spouse or children, would be the smartest thing to do.
On what some would consider a low salary, I was able to build a contract that fit into my budget but still allow me to travel to Walt Disney World at least twice a year. I made the system work for me, and you can too!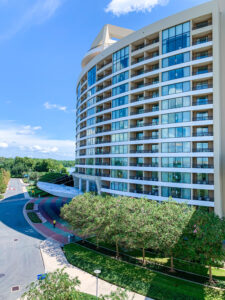 Myth #2: You can only purchase points directly from Disney Vacation Club
If you've found this blog, run by the folks at DVC Shop, you know this myth is false! While purchasing directly from Disney Vacation Club does offer certain incentives, many first-time purchasers and Members adding on points choose to do so through the resale market.
Buying a Disney Vacation Club contract from a resale company like DVC Shop Resales offers two amazing benefits. First, you can browse their inventory for a contract that meets your exact needs in terms of home resort, use year, and number of points. Second, and probably most important, you can save thousands of dollars over purchasing through Disney Vacation Club!
Check out some of these resources to learn more about buying resale: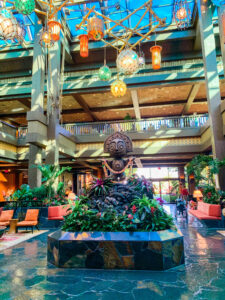 Myth #3: Disney Vacation Club is only worth it if you frequently travel to Walt Disney World
This myth is partially true, so let's dive into it. Most Disney Vacation Club resources advise that prospective Members should plan to travel to a Disney Vacation Club resort at least once every other year in order for the membership to be worth it. This allows members to bank or borrow their points to book their vacations, without being in danger of any points expiring. If you're a Disney fan that sees yourself traveling to a Disney Vacation Club resort at least once every other year for the foreseeable future, DVC may be for you!
Now to the false part of this myth. You do not have to travel to Walt Disney World frequently to make Disney Vacation Club worth it! Disney Vacation Club offers many Deluxe Resorts outside of Walt Disney World, including:
So there is a Disney Vacation Club destination for every type of Disney fan!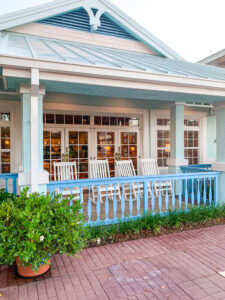 Myth #4: Disney Vacation Club is only for families
Like the rest of Disney's marketing, most advertisements for Disney Vacation Club are geared towards families with small children. But DVC Members come in all shapes, sizes, and family types! Here are just a few types of Disney fans that may be a good fit for Disney Vacation Club:
Single People
Imagine bringing your family or friends on a magical vacation with you! Or travel solo and spend the entire vacation treating yourself!
Couples Without Children
Enjoy fun days in the parks, acting like kids together! Or enjoy a more laid-back vacation with pool time and spa treatments.
Multigenerational Families
Bring the entire family on a vacation: kids, parents, and grandparents! Disney Vacation Club villas bring everyone together under one vacation home roof, but allow more space than a typical resort room.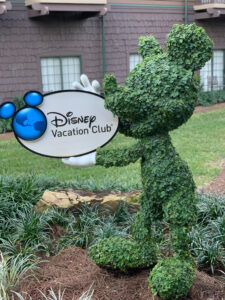 Any Disney Fan
If you're a regular traveler to the Disney properties that enjoys high-end accommodations within "the Disney bubble," Disney Vacation Club may be a good choice for you!
We Want To Hear From You!
We hope you've enjoyed this little session of Disney Vacation Club myth-busting with us. Now we want to hear from you! What are some myths you've heard about Disney Vacation Club?
Share them in the comments, facebook, or instagram, and we may cover them in a future article!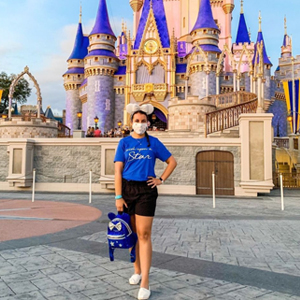 Written by
Samantha, DVC Millennial
Samantha is the creator of DVC Millennial, a magical Instagram account. She's been a Disney Vacation Club Member since 2018, buying in when she was only 25 years old! Her Instagram content is all about creating connections to other Disney fans and demystifying Disney Vacation Club. She loves hearing about other people's love of Disney, so be sure to follow her and send her a message!