In the early 1990s Michael Eisner, the CEO of the Walt Disney Company at the time, saw an opportunity to make history and give one of Walt Disney's dreams brand new life. When Walt purchased land in Florida, he intended on creating a perfectly planned, technological city. The original imagineer never got to explore his ideas, but Walt's proposal inspired the company to build an idyllic census designated place: Celebration, Florida.
The History And Design Of A Perfectly Planned Community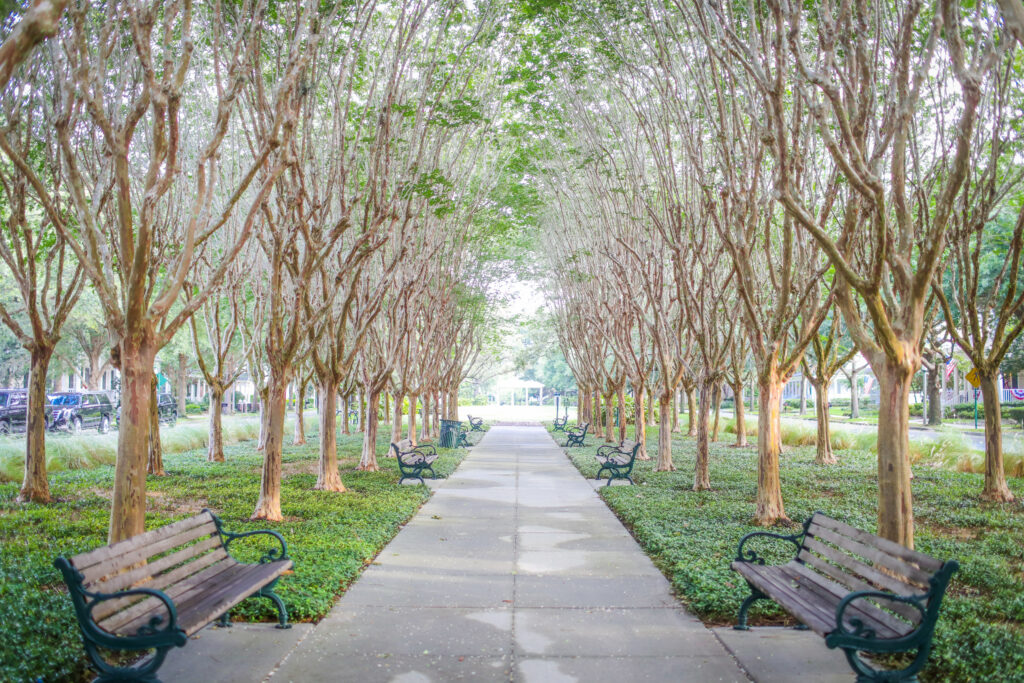 After some evaluation, Disney executives decided that 4,900 (11 square miles) of their 27,000 acres of property wasn't usable for their theme park expansion. A team of award winning architects and designers were chosen to turn this expendable land into a "New Urbanism" type community which could be an extension of Walt's aspirations.
New Urbanism emerged in 1980s as a response to poorly planned developments and urban sprawl. The main goal of this movement was to create walkable communities with universally accessible public spaces and design elements that match the land's history and climate. The team also added one of Disney World's core values of nature preservation to the master plan by requiring that half of the land be kept as permanent nature conservation.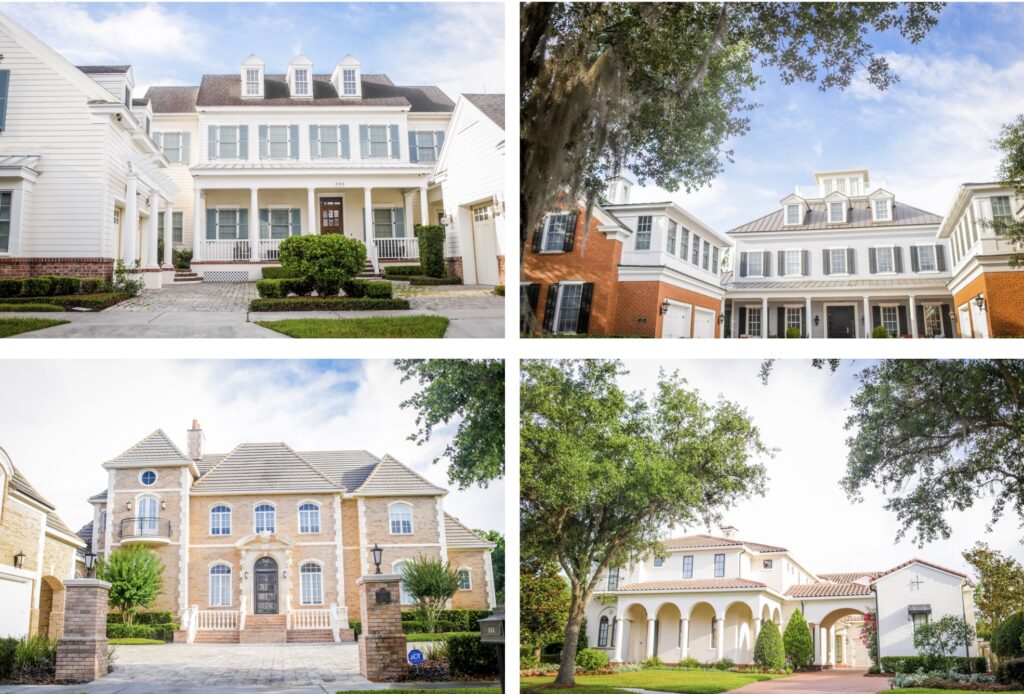 Robert A.M. Stern and Jaquelin T. Robertson, architects on the project, modeled Celebration after the early 1900s and the aesthetic of the southern "small town." In the name of consistency, "pattern books" were created to ensure that all homes could be built to fit the overall theme. Even with the building guidelines, homes in the area were designed with a variety of historic or Neo traditional styles such as Colonial, Folk Victorian, Mediterranean, Coastal, and Arts & Crafts. Using similar colors and materials helped to blend these different styles.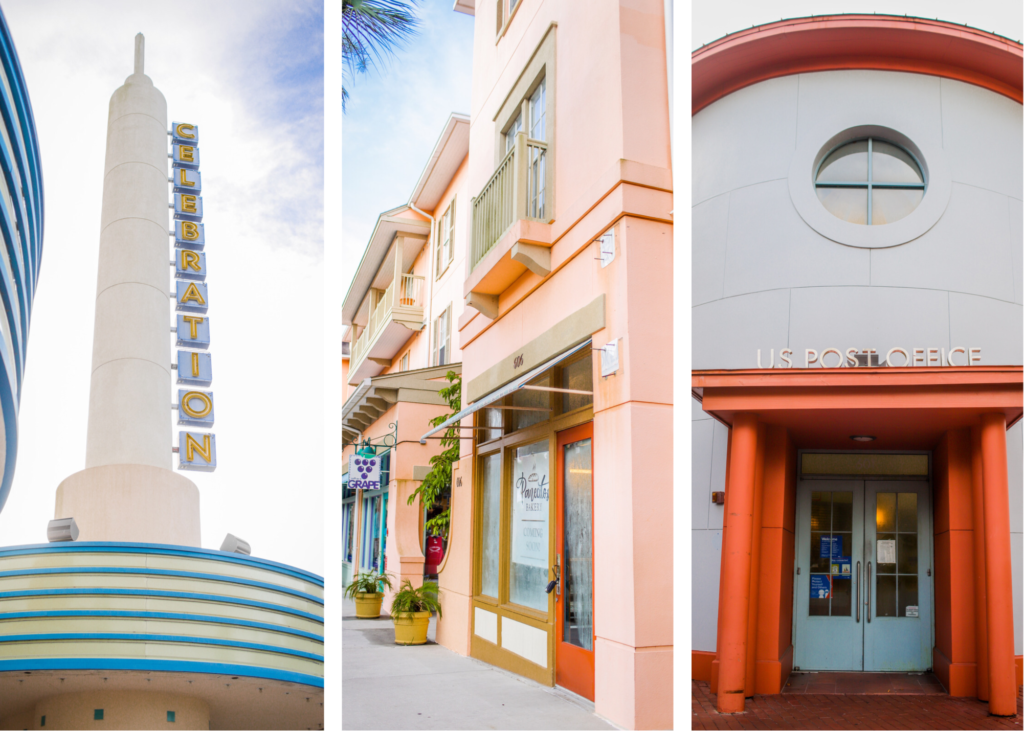 Market Street in the picturesque Town Center is where restaurants, shops, and even the post office of Celebration can be found. Of the businesses in this area, there is only one franchise: Starbucks. The main street is lined with different pastel colored buildings that also represent several architectural styles. Designer Michael Beirut created Celebration specific signage, manhole covers, trail markers, and other graphics.
During development Disney gave up jurisdiction over the property that became the residential areas of Celebration, retaining only the Town Center. Less than a decade later, Disney sold their remaining portion of Celebration to private investors. Even though Disney no longer owns any part of the charming community, the company still houses several of their departments, such as Disney Cruise Line, at office buildings there.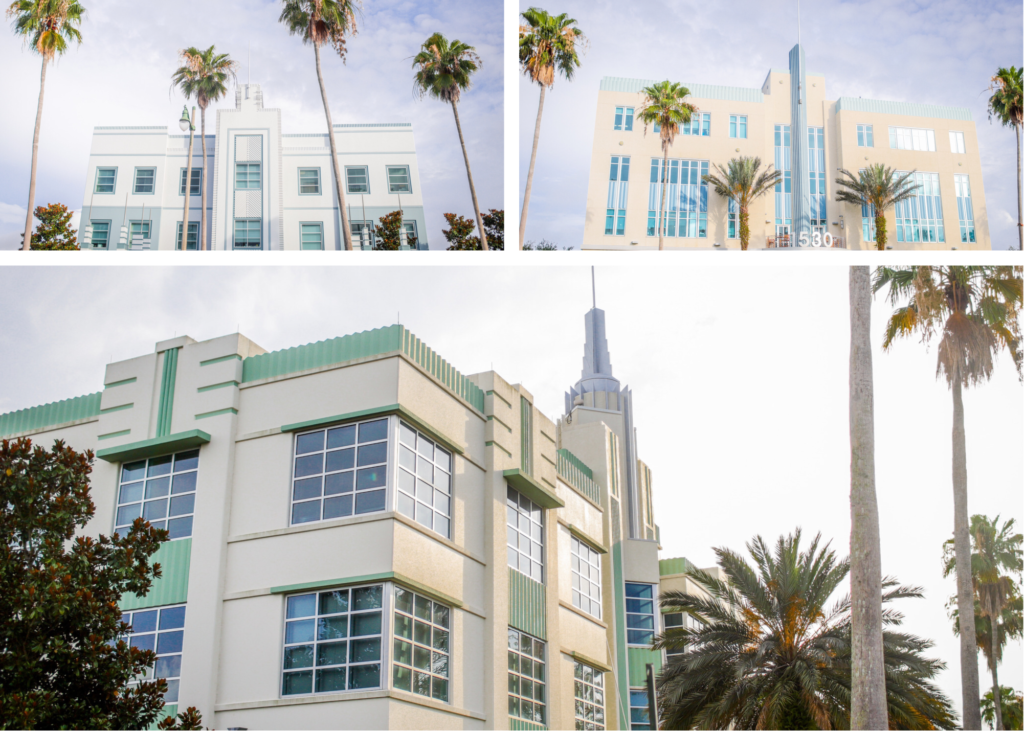 What To Do In Celebration, FL
Although only a stone's throw away from the Walt Disney World theme parks, there are plenty of things to do right in Celebration.
Shop, Stroll, Or Bike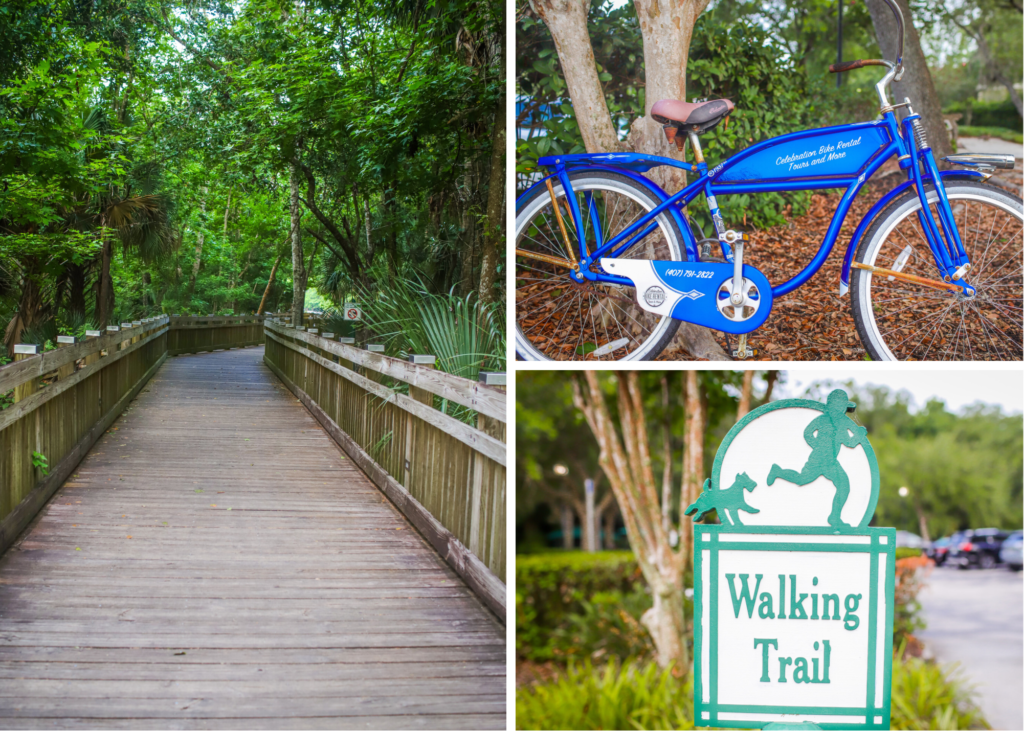 Shopping in Celebration is a great way to get your steps in. You can get even more exercise if you add a lap around the nearby lake to your day. Thanks to alligators this lake is not swimmable, but the body of water is surrounded by relaxing nature walking paths. Dogs are welcome in all of Celebration's public areas so a walk around Town Center is perfect for you and your pup. These walking paths are also great for a bike ride. Bikes are available for rental by the lake at Town Center.
Farmer's Market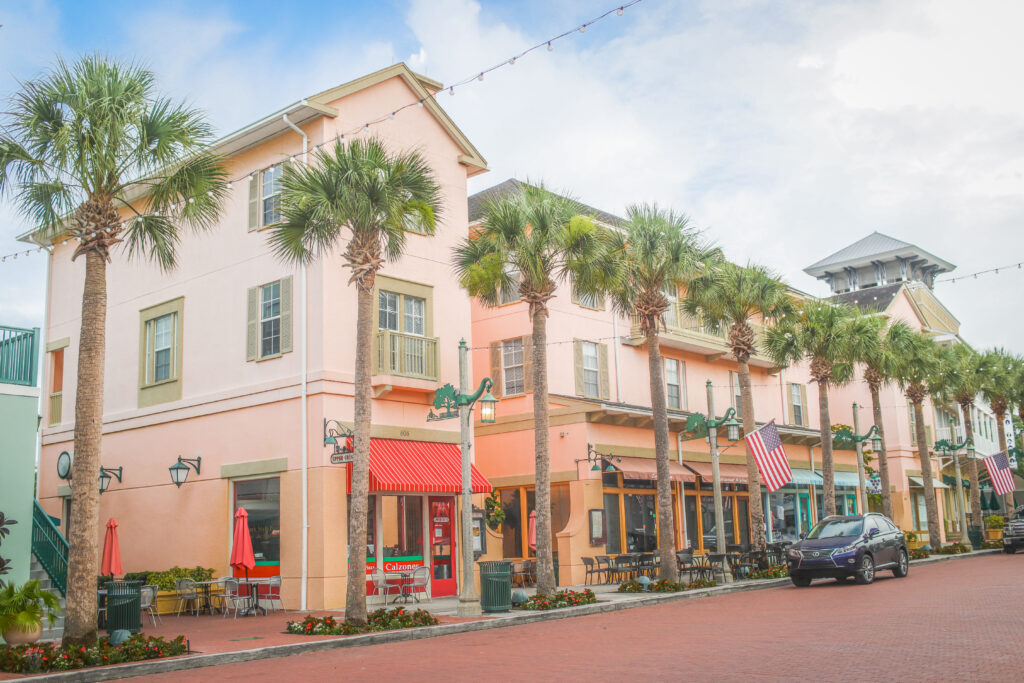 Every Sunday from 10AM to 2PM, Market Street is closed to cars and transformed into a local farmer's market. The market's 60+ rented booths feature fresh produce, honey, crafts, and baked goods. This weekly event is a great way to find unique goods while supporting local businesses.
Holidays
Halloween and Christmas are certainly the most exciting times of the year in Celebration. Residents like to go all out with their spooky decorations and Market Street is lined with hanging Jack-O-Lanterns. Many families choose to do their trick or treating in Celebration because the community is so easy to get around on foot.
At Christmas, Celebration could easily be mistaken for the setting of a Hallmark movie. A large Christmas tree, "ice" skating rink, vintage red pickup truck, horse drawn carriages, and a rideable Christmas train somehow make the downtown area of Celebration even more picturesque. If you are visiting during Christmas, you can also meet Santa and see "snow" fall every night.
Where To Eat In Celebration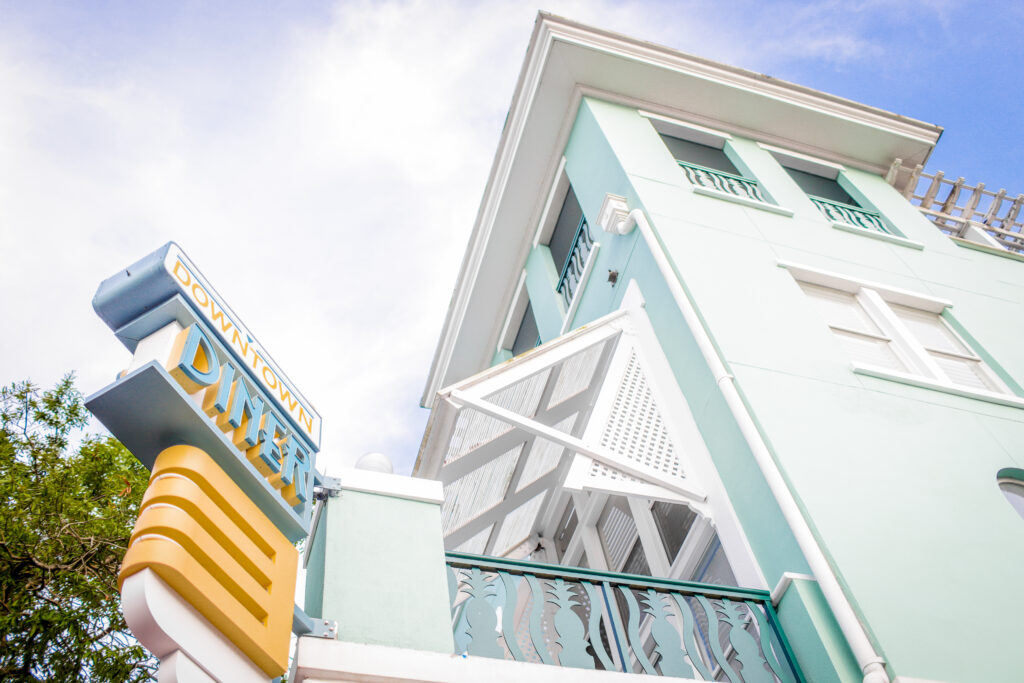 Celebration has a wide range of delicious dining options available. If you are looking for a lobster roll and chowder, head to the Celebration Town Tavern. This New England themed bar and restaurant has a huge outdoor seating area that faces the lake. The Columbia Restaurant has award-winning Spanish-Cuban cuisine in a Mediterranean style setting. The "Gem of Spanish Restaurants" is known for its bean soups, crab croquettes, and sangria pitchers. When its time for dessert make sure to check Kilwin's for a bit of ice cream or fudge.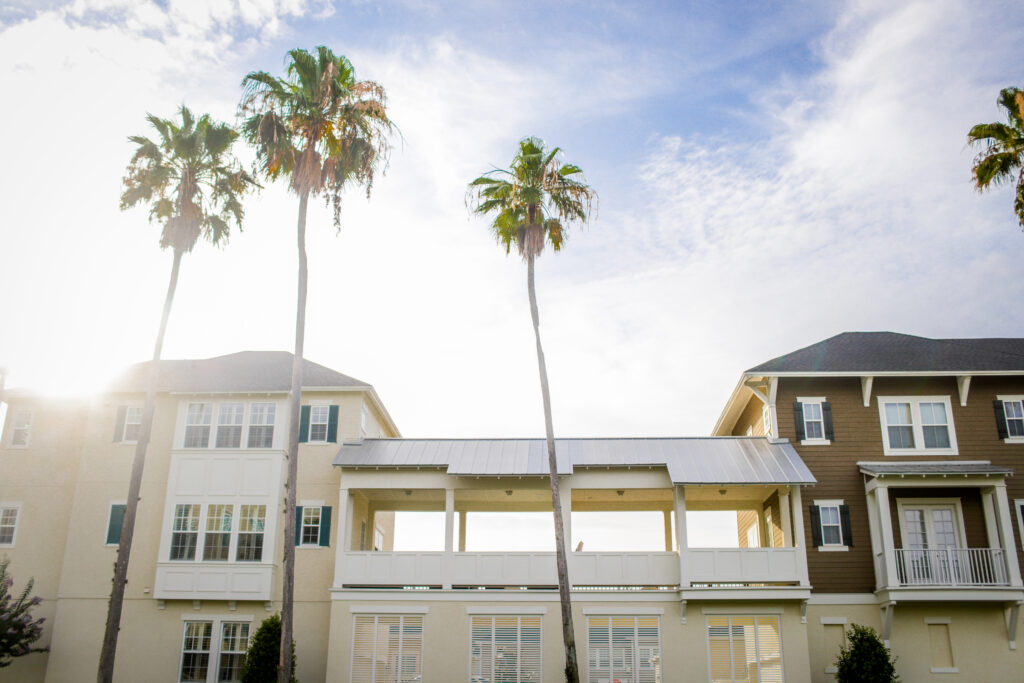 Although The Walt Disney Company no longer has any active involvement with Celebration, Florida, they were undoubtedly instrumental to the creation of this quaint "town." Disney's influence can still be seen in the walkable community's aesthetic and architecture. Orlando's theme parks have so much to offer but nearby Celebration, Florida is a perfect way to get a mini escape from the tourism.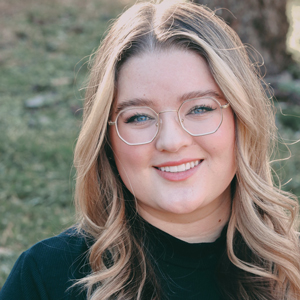 Written by
Emily Murray
Contributing Writer
For as long as Emily can remember, Disney has played a huge role in her life. Her infatuation with Disney resulted in many hours spent rewatching Toy Story and creating multiple powerpoints to convince her parents to book yet another vacation to the "Most Magical Place on Earth". In 2015, Emily followed one of her dreams and moved to Orlando, Florida where she spent just over five years working for the mouse in three separate roles. Emily is passionate about writing and using words creatively and concisely. She loves to make others laugh and hopes to sprinkle a little bit of magic into everything she does.