Dine on French Quarter inspired food at Cafe Orleans in Disneyland Park!
Cafe Orleans Details

| | |
| --- | --- |
| Walt Disney World Park: | Disneyland Park |
| Location in Park: | New Orleans Square |
| Dining Experience: | Casual Dining |
| Hours: | 11:30 AM to 8:00 PM |
| Price Range: | $15 to $34.99 |
| Type of Cuisine: | Cajun-Creole |
| Mobile Order: | No |
| Reservations: | Yes |
| Allergy-Friendly: | Yes |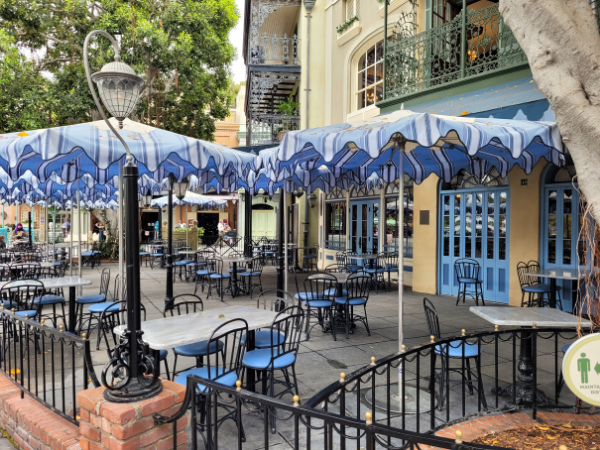 Overview
In the heart of New Orleans Square sits a charming casual dining location: Cafe Orleans. At this sidewalk themed cafe, you can enjoy Cajun classics, such as Chicken Gumbo, Shrimp and Grits, and roasted chicken. Although all the food on the menu is delicious, the real Cafe Orleans stand out is the Monte Cristo.
Cafe Orlean's Monte Cristo is a variation on a classic French sandwich known as a croque-monsiuer. This sandwich features turkey, ham, and swiss cheese and is topped with powdered sugar and a berry purée. A meatless Monte Cristo is also available. These two sandwiches come with a side of garlicky parmesan Pommes Frites and Cajun spice rémoulade.
With an abundance of outdoor seating, this dining location is a great place to eat when the weather is nice. From the tables, you can see the picturesque Rivers of America and maybe see the Mark Twain Riverboat sail by. You can also see Princess and the Frog character displays at this restaurant.
There is a lot of history at Cafe Orleans because this dining location opened at Disneyland in 1966. An espresso machine used by Walt Disney himself can still be seen on display at Cafe Orleans.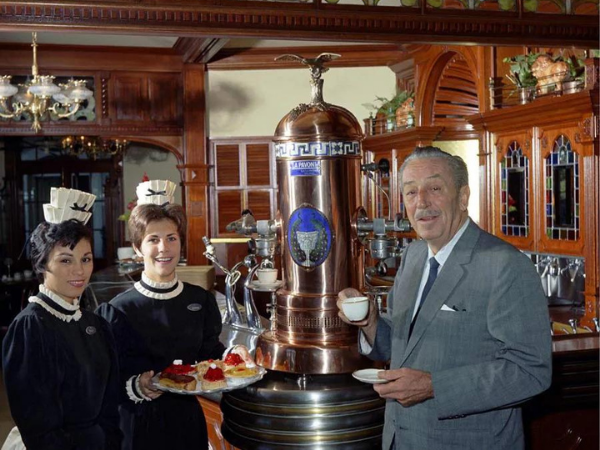 Menu
Starters
Cup of Wild Mushroom Soup – $8.00
Crema, Porcini Dust, Charred Crouton
Sweet Gem Lettuce Heart – $12.00
Fall Citrus, Walnut Crumble, Herbed Buttermilk Dressing
Cup of Chicken Gumbo – $7.00
Andouille Sausage, Tasso Ham, Rice
Ratatouille Crostini – $16.00
Late Harvest Summer Vegetables, Tomato Salad, Aged Balsamic
Entrées
Shrimp and Grits – $23.00
Andouille Sausage, Corn-Pepper Relish and Wilted Greens
Roasted Half Chicken – $21.00
Butter Whipped Potatoes, Market Vegetables, Natural Jus
Farro Risotto – $22.00
Shiitake Mushrooms, Blistered Cherry Tomatoes, Wilted Greens
Battered & Fried Monte Cristo Sandwich
Sliced Turkey, Ham and Swiss with Pommes Frites
Battered & Fried Cheese "Monte Cristo" – $21.00
Brie, Swiss and Mozzarella with Pommes Frites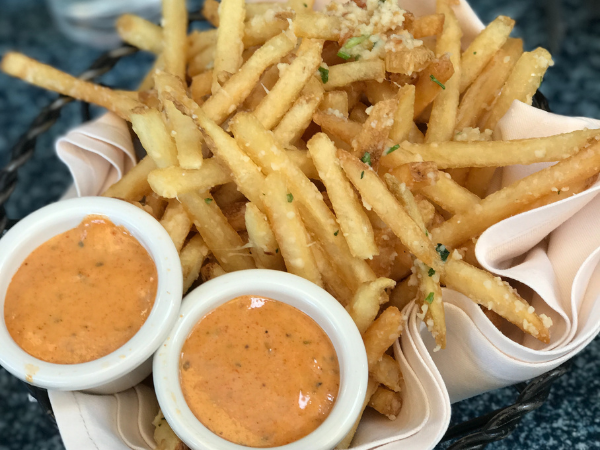 Kids' Create-Your-Own Entrées – served with choice of 2 sides and a drink
Roasted Chicken – $10.00
Sautéed Shrimp – $12.00
Mickey's Cheesy Macaroni – $10.00
Side Selections
Market Vegetables, Seasonal Fruit, Jasmine Rice, Cheese Grits
Desserts
Praline Cheesecake – $10.00
Beverages
Coca-cola fountain beverages, Twining of London Hot Tea, and freshly brewed Joffrey's Coffee is available.
Map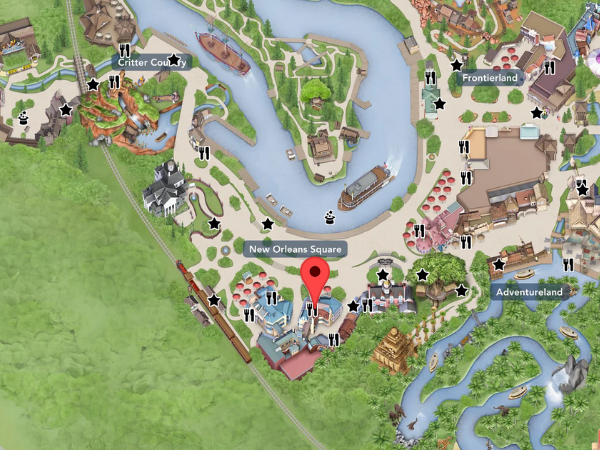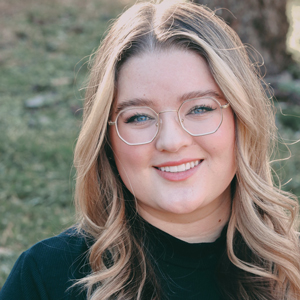 Written by
Emily Murray
Contributing Writer
For as long as Emily can remember, Disney has played a huge role in her life. Her infatuation with Disney resulted in many hours spent rewatching Toy Story and creating multiple powerpoints to convince her parents to book yet another vacation to the "Most Magical Place on Earth". In 2015, Emily followed one of her dreams and moved to Orlando, Florida where she spent just over five years working for the mouse in three separate roles. Emily is passionate about writing and using words creatively and concisely. She loves to make others laugh and hopes to sprinkle a little bit of magic into everything she does.